You are here
GOVERNOR'S NEWSLETTERAugust 2015
GOVERNOR'S NEWSLETTERAugust 2015

---
---
From the Governor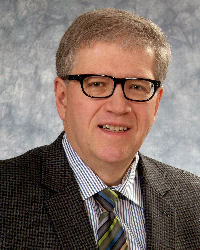 J. Matthew Neal, MD, MBA, CPE, FACP, FACE, FACPE, ACP Governor
I hope everyone is having a great summer, now that we have "dried out" a little from all the rain. Lots of things going on, both at ACP and on the national political scene. This month's Newsletter highlights Dr. Weinberger's Annual Report and several other informational items. This month's Centennial Spotlight features the Board of Governors.
---
Now Available: 2014-2015 Annual Report of the EVP
The American College of Physicians' 2014-2015 Report of the Executive Vice President (EVP), Dr. Steven Weinberger, is now available. We encourage you to read the report which is a review of ACP's activities and accomplishments over the past year in the areas of knowledge, clinical standards, advocacy and public policy, practice support, and collaboration. A special section of the report highlights ACP's 100th anniversary celebration around the Centennial.
Presented in a digital format for easy viewing and mobile accessibility, the report features a tabbed menu and scrolling feature and photos, graphic images, and embedded links to access more detailed sources of information.
---
Welcome new Medical Student and Resident/Fellow Council Chairs!
We are happy to welcome Revathi Kollipara, IUSM Class of 2017, as our incoming IMSIG Chair. Dr. Lina Gordy, PGY-3 IUSM resident, will be our Resident/Fellow Chair for 2015-16. We are certain they will accomplish great things in the upcoming year!
---
Ethics Case Studies
Free CME credit is available where indicated for completion of online educational activities featuring case studies developed by the College's Ethics, Professionalism and Human Rights Committee and Ethics and Professionalism staff and published on Medscape (login required).
---
ACP Releases High Value Care Screening Advice for Five Common Cancers
In a paper published in Annals of Internal Medicine, Screening for Cancer: Advice for High-Value Care From the American College of Physicians, ACP issued advice for screening average risk adults without symptoms for five common cancers: breast, colorectal, ovarian, prostate, and cervical.
---
Centennial Spotlight: The Board of Governors
The Board of Governors is an advisory board to the Board of Regents, the College's policy-making body. The Board is comprised of popularly elected Governors who implement national projects and initiatives at the chapter level and represent member concerns at the national level.
The Board of Governors, composed of state representatives, began life in 1922 and was established "in order to facilitate the matters of reorganization." The Board of Governors became an advisory committee of the Board of Regents and pledged to advance internal medicine within their states, to urge uniform standards for hospitals, and to establish annual meetings within their jurisdictions. Governors, rather than general membership, were entrusted with the election of Regents. Governors received nominations for Fellowship from their jurisdictions and researched credentials of applicants before submitting them to the Committee on Credentials.
Approximately one-fourth of the BOG turns over each year as Governors "retire" and Governors-Elect take office-this is done so that there is continuity in the BOG. Each Governor belongs to a "class" named for the year they "retire"-mine is the class of 2016. Governors in the other "classes" turn over in other years.
Each year the Board of Governors elects a Chair, to serve a one-year term (following that Governor's fourth year in office). The first Chair of the Board of Governors was Charles Jennings, MD, MACP, elected in 1927. Andrew Dunn, MD is the current Chair. The BOG Chair is an ex-officio member of the Board of Regents (BOR). In many cases, the BOG Chair goes on to become ACP President or Chair of the BOR.
The BOG is governed by the Executive Committee of the Board of Governors (ECBOG), comprised of the BOG Chair, Chair-Elect, and representatives elected from each class.
Governors are not compensated in any way except for the College paying travel expenses to national meetings. Currently, members are elected for one four-year term (plus a one-year term as Governor-Elect preceding the Governor term). Governors may not serve more than one term in any Chapter (although a prior Governor could be elected in a different Chapter should he/she relocate).
In addition to being the "CEO" of the Chapter, Governors have a strong national presence. Governors attend two Board of Governors' meetings (the Spring meeting immediately precedes the Annual Session). Many Governors also serve on national committees, requiring travel to Philadelphia.
I would like to recognize the Indiana members of the Board of Governors, which have included:
1927-28 Charles G. Beall, Fort Wayne
1928-32 Roscoe H. Beeson, Muncie
1932-49 Robert M. Moore, Indianapolis
1949-58 James O. Ritchey, Indianapolis
1958-64 Kenneth G. Kohlstaedt, Indianapolis
1964-70 Glenn W. Irwin, Jr., Indianapolis
1970-76 Donald E. Wood, Indianapolis
1976-80 George T. Lukemeyer, Indianapolis
1980-84 Walter J. Daly, Indianapolis
1984-88 Richard C. Powell, Indianapolis
1988-92 Richard N. Dexter, Indianapolis
1992-96 Richard W. Campbell, Indianapolis
1996-00 Richard B. Kohler, Indianapolis
2000-04 Ramon S. Dunkin, Indianapolis
2004-08 Robert M. Lubitz, Indianapolis
2008-12 Michael C. Sha, Indianapolis
2012-16 J. Matthew Neal, Muncie
2016-20 Bradley L. Allen, Indianapolis
---
Save the Date: ACP Indiana Chapter Annual Scientific Meeting: November 6-7, 2015
The 2015 Indiana Annual Meeting will take place on November 6-7, 2015 at the Renaissance North Hotel in Carmel. We are currently planning our scientific sessions to provide another great experience for all. More details will follow when they are available.
---
Celebrate 100 Years of ACP!
2015 marks the 100th anniversary of the American College of Physicians. The College is planning a variety of special Centennial-related events to celebrate the occasion-we invite you to be a part of the jubilation. Click for more details.
Over the next few months we will be highlighting specific historical information about the Indiana Chapter, including past leaders of the Chapter-past Governors and past Presidents of the American Society of Internal Medicine (ASIM). ACP merged with ASIM in 1998. On the National ACP Website you can find a timeline of the first 100 years of ACP as well as other factoids about the world's largest medical specialty organization!
---
Coming in August: A New Member Benefit

We are excited to announce that ACP and EBSCO Health are collaborating to focus on delivering the most current, evidence-based clinical decision support tool - DynaMed Plus™. Updated daily and analyzed systematically through the lens of an expert editorial team, DynaMed Plus provides relevant information in an easy to digest format for fast implementation at the point-of-care. ACP's input into the internal medicine content will begin in August 2015. All reviewed and approved topics will carry ACP's logo and will benefit all DynaMed Plus users. As a result of this partnership, ACP members will receive free access to DynaMed Plus for two years beginning on August 3, 2015. Afterwards, ACP members will be eligible for a deeply discounted annual subscription.
DynaMed Plus will replace ACP Smart Medicine as a member benefit on August 3, 2015.
---
Internal Medicine Residency Match in 2015 Increases Slightly From Last Year
The number of U.S. senior medical students choosing internal medicine residencies increased by about 5 percent in 2015. During this time, the number of new internal medicine positions increased by about 4 percent. According to the 2015 National Resident Matching Program, 3,317 U.S. medical school seniors matched for residency training in internal medicine.
"The American College of Physicians is pleased to see that the number of internal medicine positions offered in 2015 increased to 6,770, or about one in four of the available residencies," said Patrick Alguire, MD, FACP, ACP's senior vice president for medical education. "ACP remains concerned, however, that the financial burden on medical students from the cost of medical education, along with problematic payment models and administrative hassles for physicians, are barriers to general internal medicine and primary care careers, which are the heart of a high performing, accessible, and high quality health care system."
Internal medicine enrollment numbers have increased every year since 2010: 2,772 in 2010, 2,940 in 2011, 2,941 in 2012, 3,135 in 2013, 3,167 in 2014, and 3,317 in 2015. The percentage of U.S. seniors matched to postgraduate year one (PGY-1) positions has increased from 18.9 percent in 2011 to 19.8 percent in 2015. The percentage of internal medicine positions filled by U.S. seniors has remained steady at approximately 49 percent over the last four years.
The 2015 match for internal medicine is still below the 3,884 U.S. medical school graduates that chose internal medicine residency programs in 1985. The great majority of current internal medicine residents will ultimately enter a subspecialty of internal medicine, such as cardiology or gastroenterology. Only about 22 percent of internal medicine residents eventually choose to specialize in general internal medicine, compared with 54 percent in 1998, according to ACP.
The 2015 match also showed an increase of U.S. medical graduates who matched in Internal Medicine-Primary Care (156 in 2010, 166 in 2011, 186 in 2012, 200 in 2013, 202 in 2014, and 206 in 2015, ) and in Medicine-Pediatrics (299 in 2010, 309 in 2011, 276 in 2012, 312 in 2013, 284 in 2014, and 319 in 2015).
---
New ACP Physician & Practice Timeline Text Alerts
We are excited to announce a new texting tool to help practices' stay up-to-date on important regulatory requirements and opportunities. Physicians and practice managers can subscribe to time-sensitive updates via your text messaging-enabled cell phone and receive brief reminders about important deadlines and details related to a variety of regulatory, payment, and delivery system changes and requirements. Text alerts may also contain links to both ACP-created and trusted external information and resources that will help you to stay prepared.
Click for more info.