You are here
GOVERNOR'S NEWSLETTERAugust 2014
GOVERNOR'S NEWSLETTERAugust 2014

---
---
From the Governor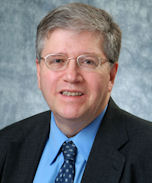 J. Matthew Neal, MD, MBA, CPE, FACE, FACP, ACP Governor
A Career in Medicine
This is one time of year I get a lot of phone calls from college undergraduates wanting to discuss what a career in medicine is like. Some of them have already decided against it. Many times they get erroneous information and have been tainted by the media and other persons discouraging them from medicine as a career.
There is no doubt that there are many negative things going on in medicine, there would be no point trying to dismiss what is factual. But I would hope that the positives outweigh the negatives. I am, however, encouraged by the extremely high quality of applicants to our medical school. No profession is without its problems; we would be myopic to consider it so.
We all bemoan the things that plague us each day: insurance regulation, Medicare, dealing with inefficient EMRs, increasing costs of insurance, etc. But medicine remains one of the most intellectually challenging of all professions. Those without insatiable intellectual curiosity should perhaps find another vocation. Medicine isn't for everybody, and that's okay. But we don't want to discourage our "best and brightest" from applying by making sarcastic remarks about how terrible medicine has become. These words can ring in the ears of a young student for many years.
If you have a local college nearby, give a talk for the local pre-med club. Talk about the good things in an honest manner. Some examples I give: technology is expanding at an exponential rate. As an endocrinologist, I am able to order laboratory and genetic testing to help diagnose and manage disease at a level not possible in the past. New pharmaceutical agents allow us to do things not achievable before. Yes, these things all come at a price: the development of new drugs and tests is costly, passed on to the consumer. We all have the opportunity to improve medical quality and change the way health care is delivered while advocating for our patients. Much of the time it is not glamorous. But we all have the ability to make differences in the way our patients deal with their chronic illnesses and improve their quality of life.
I hope each of you has the opportunity at some point to encourage a young man or woman to embark on a career in medicine, and to serve as a mentor. All professions have challenges-it is up to us to emphasize the positive aspects of medicine, of which there are many. There are few jobs that allow us to help others and give back in this capacity. Again, medicine isn't for everybody-we should simply be certain to give an honest perspective without letting our private grievances get in the way.
---
ABIM Maintenance of Certification Update
Dr. Steven Weinberger, Executive Vice President and CEO of ACP, recently sent this update on the MOC process to members: On July 10, the ABIM Board and Council informed us about several initial changes to the MOC program that they are planning to implement in response to the concerns that we and others have expressed. ABIM has stated that it will:
Increase flexibility on deadlines. ABIM's Board agreed to create a year "grace period" for those who have attempted but failed to pass the MOC exam. In addition, the cost for the first MOC exam retake will be reduced significantly.
Ensure transparency of information. In response to questions raised about ABIM's governance and finances, they have added information to their Web site and ABIM's 990s are publicly available on www.guidestar.com.
Ensure a broader range of CME options for medical knowledge/skills self-assessment (Part 2). To reduce redundancy and give physicians credit for relevant assessment activities in which they are already engaged, ABIM will align its knowledge assessment requirements and standards with already existing standards for certain types of CME products and providers. They are also creating mechanisms to approve additional CME activities that include an assessment of the learner.
Provide more feedback regarding test scores. By 2015, the ABIM Board agreed to provide more in-depth, actionable feedback on individual performance in all of their exam score reports.
Evolve the "Patient Survey" requirement to a "Patient Voice" requirement. This issue generated questions as to what will count for this requirement. The requirement will focus on using a variety of structured mechanisms to hear from patients and will recognize many activities that you may already be doing. There will be other ways to fulfill it besides the use of a patient survey - including educational and training programs in patient communication, active participation in patient/family advisory panels, and use of shared decision-making tools. Pathways to approve and give credit for these activities will be rolled out over the next few years, well before the 2018 deadline for meeting the requirement. These pathways will also support retroactive credit, so an approved activity completed between 2014 and 2018 will meet the requirement.
Reduce the data collection burden for the practice assessment requirement. ABIM is re-designing the process to provide additional pathways to meet the requirement and focus more on measurement and improvement activities.
Earlier, on July 15, ABIM also convened a meeting of the societies representing internal medicine and the internal medicine subspecialties to discuss the MOC program and feedback and concerns that the societies have heard from their constituents. ACP leadership participated in the meeting and reiterated to ABIM leadership our concerns and our additional recommendations for improvement that go above and beyond the bulleted items listed above. Within the next several weeks, the ABIM Board of Directors will be reviewing the input they received at the July 15 meeting, and we are hoping that this will result in further changes to the MOC process.
ACP leadership is encouraged to hear of ABIM's proposed changes to its MOC program. However, we are steadfast in our commitment to working with ABIM toward more substantial and meaningful reform measures to its MOC program, and will continue to explore many options. We will continue to work to achieve the best outcome for our members and their patients that will be true to our stated mission: To enhance the quality and effectiveness of health care by fostering excellence and professionalism in the practice of medicine.
---
Congratulations on New ACP Fellows Elected in 2014!
January:
Elizabeth T. Le, MD, FACP, Indianapolis
Noelle C. Sinex, MD, FACP, Carmel
Shilpee Sinha, MD, FACP, Indianapolis
Stacie Wenk, DO, FACP, Evansville
March:
Bhuvaneswari Burugapalli, MD, FACP, Muncie
Marla C. Current, MD, FACP, Carmel
Suresh Jaiswal, MD, FACP, Fort Wayne
David W. Roe, MD, FACP, Zionsville
July:
Kevin A. Tolliver, MD, FACP, Brownsburg
---
Welcome New 2014 Indiana Chapter Members!
Veronica Abegunde, MD, Mishawaka
Francois R. Abi Fadel, MD, Logansport
Mohammad Aftab, MD, Elkhart
Mufti N. Ahmad, MD, Carmel
Jennifer L. Allen, MD, Indianapolis
Benjamin Thomas Anderson, DO, Indianapolis
Lindsay Anderson, MD, Columbus
Asif Ansari, MD, Fishers
Waddah Arafat, MD, Fishers
Rida Ashraf, MBBS, Indianapolis
Erik Aubuchon, DO, Indianapolis
Ji Young Bang, MBBS, Indianapolis
Antoinette Candace Barnes, MD, Indianapolis
Christina Bennett, MD, Evansville
Eric A. Benson, MD PhD, Indianapolis
Prashanthi Reddy Bolla, MD, Carmel
Samantha D. Bouchie, MD, Westfield
Michael Brace, MD, Zionsville
Gail A. Brown, MD, Chesterton
Adrian Lures Camitan, MD, Fort Wayne
Muhammad W Choudhry, MBBS, Zionsville
Won K. Chung, MD, Valparaiso
Labib Gilles S. Debiane, MD, Indianapolis
Nicholas A. Delecaris, MD, Indianapolis
Minesh Desai, DO, Indianapolis
Elizabeth Ellen Dugan, MD, Indianapolis
Emmanuel A. Favila II, DO, Terre Haute
Thiyagarajan Ganesh, MD, Fort Wayne
Sukhdeep Gill, MD, Indianapolis
Jeffrey A. Glant, MD, Muncie
Daniel Guiles, MD, Indianapolis
Jordan W. Guse, MD, Indianapolis
Ann Marie Hake, MD, Indianapolis
Michael Hu, MD, Indianapolis
Kristen L. Irwin, MD, Indianapolis
Nicolas C. Knauss, DO, Indianapolis
Christopher Matthew Kniese, Indianapolis
Mitchell D. Krathwohl, MD, Indianapolis
Aaron Lampkin, DO, Indianapolis
Carrie A. Leathers, MD, Indianapolis
Joseph T. Lee, MD, Indianapolis
Adam S. Lenet, MD, Indianapolis
Daniel S. Livingston, MD, Indianapolis
Andre Gerardo Melendez, MD, Leo
Vandna H. Milligan, MD, Indianapolis
Nurahmed H. Mohammed, MD, Newburgh
Mohamed H. Morad, MD, Fishers
Luis O. Nunez, MD, Carmel
Bilal M Omery, MD, Munster
Jay C. Paik, MD, Munster
Darshan Patel, MD, Indianapolis
Jaydip B. Patel, MBBS, Evansville
Michael Peregrim, MD, Zionsville
Jennifer Allison Platt, MD, Dyer
Roja C. Pondicherry-Harish, MD, Indianapolis
Deepak Rai, MD, Indianapolis
Anita Rajagopal, MD, Indianapolis
Suresh K. Ravuri, MD, Fort Wayne
Racquel Kukita Reyes, MD, Noblesville
Isaac B. Rhea, MD, Indianapolis
Jason D. Russ, MD, Fishers
Vineet Singh Sandhu, MD, Muncie
Karna Sarin, MD, Yorktown
Brad Scheu, DO, Evansville
Evan R. Schiffli, MD, Carmel
Kartik Shatagopam, MD, Indianapolis
Jonathan Shirazi, MD, Fishers
Mohamed S. Siddiqui, MD,PhD, Lafayette
Jordan L. Simpson, MD, Carmel
Gopesh Kumar Singh, MD, Fort Wayne
Adrian Singson, MD, Muncie
Jacqueline Stewart, MD, Indianapolis
Grettel Trajano Tesado, MD, Fort Wayne
Allyson Thomas, MD, Indianapolis
Stanley V Thomas, DO, Westfield
Umut Ulge, MD,PhD, Indianapolis
Ryan J. Van Donselaar, DO, Brownsburg
Terene Varghese, MD , Noblesville
Katrina Victoria, MD, Fort Wayne
Hung Vo, DO, Warsaw
Jordan W. Whitson, MD, Indianapolis
---
Welcome New 2014 Resident/Fellow Members!
Philip B. BeMiller, MD, Indianapolis
Michelle E. Brammer, MD, Indianapolis
Braca B. Cantor, MD, Indianapolis
Jeffrey R. Capati, DO, Indianapolis
Kyle Frick, MD, Indianapolis
Linda Huang, MD, Indianapolis
Danielle Janosevic, DO, Indianapolis
Julie M. Jones, DO, Hammond
Anna Maglinte, MD, Muncie
Sheila Mamandur, MD, Indianapolis
Samsad Mansoor, MD, Indianapolis
Rohan Mehta, MD, Indianapolis
Ahmad Mossa-Basha, DO, Indianapolis
Moumita Naidu, MD, Indianapolis
Jennifer L. Newitt, MD, Indianapolis
Daniel M. Ostlund, MD, Indianapolis
Emily Peters, MD, Indianapolis
Rachel J. Peterson, MD, Indianapolis
Wesley S. Prichard, DO, Indianapolis
Chad Roberts, MD, Indianapolis
Julianne C. Schupbach, DO, Indianapolis
Beth A. Shelton, MD, Indianapolis
April N. Smith, MD, Indianapolis
Michelle M. Solik, MD, Indianapolis
Riddhi N. Trivedi, MD, Indianapolis
Amanda Velazquez, MD, Indianapolis
Mark Vercel, DO, Schererville
Tiffany White, MD, Indianapolis
---
2014 Governor-elect Election Update
I am happy to announce that the Governors' Subcommittee on Nominations has approved our slate of two candidates for the Governor-elect election this fall: Bradley Allen, MD, FACP, and Randall Lee, MD, FACP. Both candidates are from Indianapolis and further biographical information will be presented to you soon. I would like to thank our Nominations Committee members: Heidi Lakanen, MD, FACP (Chair), Brad Sutter, MD, FACP, and Deepak Azad, MD, FACP for selecting such highly qualified candidates. Don't forget to vote!
The successful candidate will become Governor-elect in April 2015 and Governor in April 2016 until April 2020.
---
2014 Indiana Chapter Meeting Update
The 2014 Indiana Chapter Meeting will be on October 31 and November 1, 2014 (Friday-Saturday) at the Embassy Suites North, 3912 Vincennes Rd, Indianapolis, IN. Friday will be the Scientific Meeting, and our Education Committee (headed by our Program Chair, Dr. Randy Lee) is working on an excellent slate of presentations. Halloween costumes are optional.
Saturday will be ABIM Self-Assessment Modules, topics to be announced, along with an afternoon presentation on ICD-10. As with last year, we will have a reception on Thursday evening, October 30, with poster judging to follow that.
---
Call for Abstracts for 2014 Indiana Chapter Meeting
This is the Call for Abstracts for the Indiana Chapter Abstract/Poster competition. This year we will be including fellows in training and 4th year chief residents in the competition.
In addition to the categories of Clinical Vignette, Research, and Patient Safety/QI, we will be adding the category of High-Value, Cost-Conscious Care. ACP's High Value Care (HVC) initiative is a broad program that connects two important priorities for the College:
Helping physicians to provide the best possible care to their patients;
Simultaneously reducing unnecessary costs to the healthcare system.
The deadline for submission is Friday, September 5, at midnight EST.
---
Upcoming Indiana Chapter Webinars
"New Indiana Opioid Prescribing Rules Update"
Melanie A. Schreiner, MD
Associate Director, Family Medicine Residency
IU Health Ball Memorial Hospital
Tuesday, August 26, 2014
6:30 PM EDT
Objectives:
1. Understand the implications of new Indiana narcotic prescribing rules that took effect in December, 2013.
2. Be able to implement policies in your office/practice that ensure compliance with the new law.
3. Understand the challenges inherent in complying with the new law.
Register here: https://www3.gotomeeting.com/register/687012654
"Avoiding Pitfalls in Completing Credentialing & Licensing Applications"
Michelle R. Altobella, JD
Vice President & General Counsel
Indiana University Health Ball Memorial Hospital
Le Anne Wilson
Manager, Physician Support Services
Indiana University Health Ball Memorial Hospital
Wednesday, September 10, 2014
6:30 PM EDT
Objectives:
1. Understand the scope of questions that will be asked on credentialing and licensing applications.
2. Realize the need to be correct and truthful when responding to questions and when to seek legal or other counsel if uncertain.
3. Understand potential ramifications of incorrectly answering questions on credentialing or licensing applications.
Register here: https://www3.gotomeeting.com/register/887509486
Indiana University Health Ball Memorial Hospital is accredited by the Indiana State Medical Association (ISMA) to sponsor continuing medical education for physicians. IU Health Ball Memorial Hospital designates these live activities for a maximum of 1.0 AMA PRA Category 1 Credit™ each. Physicians should claim only the credit commensurate with the extent of their participation in the activity.
---
Items of Interest
Lawmakers Announce Deal For VA Reform Legislation.
Media reports on the announced deal to reform the VA generated favorable media coverage, as well as reports on two network newscasts. Much of the coverage hailed the agreement as a ray of hope for bipartisanship in Washington. NBC Nightly News (7/28, story 6, 1:45, Williams), for example, said in its report, "We trust you're sitting down when we tell you there appears to have been an agreement in Congress on how to make things better." NBC (O'Donnell) added, "From national outrage over scandal inside the VA to a real compromise in three months."
Politico (7/28, French, Everett) similarly reported, "At a time when Congress is seemingly unable to agree on even the most basic policies, the VA breakthrough surprised even the most cynical on Capitol Hill and gave hope that Congress can compromise on big issues if the consequences are steep enough and time is running out." Roll Call (7/28, Sanchez, Subscription Publication) also expressed surprise at the deal, reporting that Sen. Bernie Sanders, one of the architects of the agreement, "didn't seem a likely suspect to bridge Washington's...partisan divide and cut one of the most significant deals in years."
The Christian Science Monitor (7/29, Kiefer) reports that "three things worked in favor of the deal" even within the hyper-partisan mood in DC, "a national crisis and scandal that called out for bipartisanship; the strong desire to address this issue before the August recess; and the very issue of caring for America's veterans."
The CBS Evening News (7/28, story 10, 0:20, Brown) briefly noted the agreement, saying it will "cut wait times for the veterans by hiring more doctors and allowing vets who can't get VA appointments to get outside care." The $17 billion package, McClatchy (7/29, Douglas, Subscription Publication) reports, "ends weeks of sometimes contentious negotiations between" Sanders, chairman of the Senate Veterans Affairs Committee, "and Rep. Jeff Miller, R-Fla., his counterpart on the House VA panel." The deal "provides $10 billion for veterans to seek private care if they live 40 miles or more from a VA facility and $5 billion for the VA to add more doctors and clinicians," and "authorizes funding for the department to enter into leases at 27 medical facilities in 18 states and Puerto Rico." While "White House officials had not seen the details of the compromise Monday afternoon," they "called early reports 'positive,' especially since it contains resources that Acting VA Secretary Sloan Gibson had suggested."
The New York Times (7/29, Schleifer, Subscription Publication) reports the measure also "authorizes the Veterans Affairs secretary to unilaterally fire any senior executive deemed incompetent," though "the firing would remain tentative for 21 days for due process."
Bloomberg News (7/29, Wallbank, Bender) reports "leaders in both parties have said they want to get a deal before Congress takes a five-week break from Washington starting at the end of this week." In fact, the Washington Post (7/29, O'Keefe) reports that "lead negotiators" said the proposal "should have enough support to pass the House and Senate this week before lawmakers leave town for a summer recess." The Washington Times (7/29, Klimas) and USA Today (7/29, Kennedy), among other news outlets, run similar report this morning.
Medicare's Fiscal Footing Improves As Healthcare Spending Slows.
The Social Security and Medicare trustees released their annual forecast Monday, and most of the nation's major papers and wire sources report on the findings. Notably, many of the outlets cite the Affordable Care Act as a factor in the latter program's improved outlook.
The AP (7/29, Ohlemacher, Alonso-Zaldivar) reports that the trustees revealed that Medicare is "getting relief from a slowdown in health care spending," and as a result "the program's giant hospital trust fund won't be exhausted until 2030," or "four years later than last year's estimate." As the New York Times(7/29, Pear, Subscription Publication) puts it, "the outlook for Medicare has improved significantly, mainly because spending on hospital care was lower than expected last year, the administration said." The piece notes that experts "debate" the role the ACA has played in the slowdown.
In its report, however, the Washington Post (7/29, Goldstein) explicitly credits "the Affordable Care Act and lower-than-expected spending on hospital stays" for the improving fiscal picture, and adds that "overall, the report attempts to strike a balance between heralding the effects of the 2010 health-care law on Medicare's future, while warning that the government must take steps to alter both programs to secure them for the long term." Similarly, Bloomberg News (7/29, Wayne, Klimasinska) says "an improving economy and...Obamacare may stave off depletion of the fund as it took in more money and spent less than expected last year."
Politico (7/29, Faler) reports "White House officials emphasized the importance of cost-control measures woven into Obamacare, though the trustees said they weren't prepared to say which of the factors was most important."
The Los Angeles Times (7/29, Lauter) notes Health and Human Services Secretary Sylvia Mathews Burwell told reporters Medicare is "considerably stronger than it was just four years ago." In its coverage, the Wall Street Journal (7/29, Paletta, Subscription Publication) says Burwell cited the ACA when discussing Medicare's improvement, namely the provision which punishes hospitals for costly readmissions.
Analysis, Commentary Considers New Medicare Outlook.
In an analysis titled "Good News And Gloom For Medicare, Wrapped In A Mystery," the New York Times (7/29, Sanger-Katz, Subscription Publication) "Upshot" column says that "good news" about Medicare found in the trustees' new outlook "came wrapped up in the usual long-term bad news: The aging of baby boomers means that Medicare's long-term finances are in trouble, even if the next decade is looking much better."
Michael Hiltzik, in his column for the Los Angeles Times (7/29), highlights the "distinctly good news" for Medicare, noting that "the Medicare trustees specifically, though carefully, ascribe a large portion of this reduction to Obamacare--to 'substantial, but very uncertain, cost savings deriving from provisions of the Affordable Care Act.'" Additional analysis and reactions are offered by the Wilmington (DE) News Journal (7/28) and Vox (7/29).
ACA's Employer Mandate Unpopular On Both Sides Of The Aisle.
In an 1,100-word story on its front page, the Los Angeles Times (7/29, Levey) reports that the Affordable Care Act's employer mandate "has become something of an orphan, reviled by the law's opponents and increasingly seen as unnecessary by many of its backers." That helps explain why, "twice in the last two years, the Obama administration has put off the penalties, citing difficulties enforcing the mandate." And now, House Republicans "plan to sue the president, largely over his suspension of the mandate."