You are here
GOVERNOR'S NEWSLETTER March 2015
GOVERNOR'S NEWSLETTER March 2015

---
---
From the Governor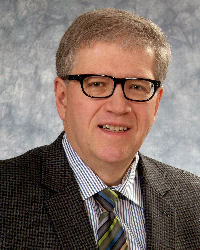 J. Matthew Neal, MD, MBA, CPE, FACE, FACP, ACP Governor
I hope everyone is doing well this March and I am hoping that spring is just around the corner. One concern I hear most from members is the ongoing dialogue with ABIM about MOC, and I wanted to update everyone on that. Dr. Steven Weinberger recently sent out an email to the membership which details ACP's dedication to improving communication with ABIM, and I wanted to post Dr. Weinberger's message again here if you happened to miss it:
Dear ACP Member,
There has been a lot of discussion in the internal medicine community about the ABIM Maintenance of Certification (MOC) program since ABIM's recent email on February 3 apologizing about problems with the program and outlining a series of planned changes and commitments for improvement. In the email I subsequently sent to ACP members on February 4, I complimented ABIM's President, Dr. Richard Baron, for both the tone and content of his email. I also expressed our satisfaction in knowing that ACP was the leader in speaking for the broad internal medicine community to advocate for reform. I reflected upon how our approach for providing a strong message as well as constructive input to ABIM was successful.
Since the February 3 announcement, ABIM has reached out to ACP for assistance in recruiting a sample of physicians in clinical practice who can provide input about the blueprint that ABIM uses for selecting topics for questions on the secure examination. The feedback that ABIM would like to get about each topic concerns "how frequently is the topic seen in practice" and "how important is it for a practitioner to know about this topic." ABIM is working on a very rapid timeline to incorporate that input into the selection of questions developed for the examination to be administered in October 2015. The process for obtaining feedback has already begun, and you will be notified separately if you're part of the sample that is asked to participate in the survey and provide input. At the same time, ABIM is exploring possible changes in the nature and content of the examination that could not be implemented readily but would require a longer time-frame for implementation.
As many of you know, there has been a movement by some physicians to establish a pathway for "certification" that is independent of either ABIM or the American Board of Medical Specialties (ABMS, the umbrella organization over all specialty boards, including ABIM). We have been asked by a number of our members about "alternative pathways," and I wanted to outline a series of questions that anyone must consider when assessing alternative options:
Will an alternative pathway be credible to substitute as a credentialing requirement for hospitals and health plans? (For example, a requirement of 50 hours of CME credit over 2 years is a very low bar, in fact representing only half of the CME requirement for medical licensure in most states.)
If you are named in a medical liability lawsuit, how will it appear when it is noted that you have not recertified through ABIM but have instead tried to show that you are "certified" through a process that has not been widely accepted and whose requirements are minimal?
If you have a time-limited certificate from ABIM, are you willing to forfeit that primary certification in internal medicine and/or a subspecialty of internal medicine when that certificate expires? Recognize that, after your current certificate expires, not participating in ABIM's MOC program means more than just being listed as "not participating in MOC." It means that you are no longer certified, i.e. your initial certification is no longer valid.
Is the fee for an alternative pathway reasonable considering both what you are getting as well as the expenses of the group that has developed the alternative pathway? For example, a fee of $169 every 2 years is almost half of the ABIM's internal medicine MOC fee, but the alternative organization has no program or product development costs, as all it is doing is sending an electronic certificate (there is an additional charge for a paper certificate).
I also wanted to clarify an issue and correct misinformation that has been raised about the relationship between MOC and the Medical Licensure Compact proposed by the Federation of State Medical Boards (FSMB). For those physicians who are not aware of the Compact, it is a proposal for a voluntary program allowing board-certified physicians to simplify and expedite obtaining multiple state medical licenses, rather than needing to go through a separate credentialing process in each state. The FSMB states the following quite clearly: "The Compact makes absolutely no reference to Maintenance of Certification (MOC) or its osteopathic counterpart, Osteopathic Continuous Certification (OCC). The Compact does not require a physician to participate in MOC at any stage, nor does it require or even make mention of the need to participate in MOC as a licensure renewal requirement in any state. Board certification is only an eligibility factor at the initial entry point of participation in the Compact process."
I hope this information is useful to you. I will continue to provide updates to summarize progress and new developments as they occur, and as ACP continues its advocacy and efforts to improve the MOC process.
---
Women in Medicine Event Saturday, March 7
The Women in Medicine Spring Event will be held on March 7, 2015 at IU Health Saxony Hospital in Fishers from 9-11:30 AM. The speaker will be Dr. Theresa Rohr-Kirchgraber; her presentation will be entitled "Eating Disorders: From Binge to Restriction and Everything in Between."
Cost is $20 for members, $25 for non-members, and free for medical students and residents/fellows.
Please Register.
Indiana University Health Ball Memorial Hospital is accredited by the Indiana State Medical Association (ISMA) to sponsor continuing medical education for physicians. IU Health Ball Memorial Hospital designates this live activity for a maximum of 2.0 AMA PRA Category 1 Credit™ each. Physicians should claim only the credit commensurate with the extent of their participation in the activity.
---
ACP Indiana Chapter Webinar: "Applying for Internal Medicine Fellowships: Plan Your Strategy"
J. Matthew Neal, MD, MBA, CPE, FACP, FACE, FACPE
Governor, Indiana Chapter
Tuesday, March 24, 2015
6:00 pm EDT
Learning Objectives:
Effectively understand the fellowship application process.
Understand problems and pitfalls in applying for fellowships.
Strategize regarding ways to strengthen the fellowship application.
Indiana University Health Ball Memorial Hospital is accredited by the Indiana State Medical Association to sponsor continuing medical education credit for medical education credit for physicians and designates this live webinar for a maximum of 1.0 AMA PRA Category 1 Credit. Physicians should claim only the credit commensurate with the extent of their participation in this activity.
---
Register Now-2015 Annual Meeting!
The 2015 Annual Meeting will be held April 30-May 2 in Boston, with pre-courses on April 28-29. See the Web page for registration information, and I hope to see you there. Be sure to make your hotel reservations in plenty of time. We also will be planning an evening reception for Indiana Chapter members on Friday, May 1-more details to follow.
---
Save The Date: ACP Indiana Chapter Annual Scientific Meeting
The 2015 Indiana Annual Meeting will tentatively take place on November 6-7, 2015 at the Renaissance North Hotel in Carmel. We are currently planning our scientific sessions to provide another great experience for all. More details to follow when they are available.
---
Celebrate 100 Years of ACP!
2015 marks the 100th anniversary of the American College of Physicians. The College is planning a variety of special Centennial-related events to celebrate the occasion-we invite you to be a part of the jubilation. Here are more details.
Over the next few months we will be highlighting specific historical information about the Indiana Chapter, including past leaders of the Chapter-past Governors and past Presidents of the American Society of Internal Medicine (ASIM). ACP merged with ASIM in 1998. On the National ACP Website you can find a timeline of the first 100 years of ACP as well as other factoids about the world's largest medical specialty organization!
---
ACP Leadership Academy
The ACP Leadership Academy provides members with training and resources to prepare you for leadership roles in your organization and in the greater healthcare environment.
Formal Leadership Training
In partnership the American Association for Physician Leadership, ACP offers live meetings, faculty-led online courses, and self-study modules to help fill gaps in your leadership knowledge and to build your CV - all while earning CME.
ACP members receive the American Association for Physician Leadership member rate on all courses plus an additional 15% on selected courses.
Earn ACP Certificates of Completion for each course you finish.
Courses count toward becoming a Certified Physician Executive (CPE) or toward a master's degree program in medical management from one of four prestigious universities.
Topics include strategic thinking, financial decision-making, managing physician performance, marketing, ethics, and more. Register today for the following instructor-led courses:
Learn more about all of the available courses offered through the ACP Leadership Academy.
---
Join ACP's Special Interest Groups!
ACP's Special Interest Groups provide members with opportunities to engage in discussions online, share ideas, and support one another professionally and personally.
Participate by joining as many groups as you would like, then connect with ACP members from all over the world with similar interests. Groups include:
ACOs/New Practice Models
African American Members
Caring for Adults with Developmental Disability
Clinical Problem-Solving
Clinical Research
Emerging Technologies
High Value Care
Hospital Medicine
LGBT Health
Maintenance of Certification
Medical Students
MKSAP
Perioperative Medicine
Physician Educators
Re-entry Physicians
Sex- and Gender-Specific Medicine
Small Practices
Volunteerism
Women in Medicine
Work/Life Balance
Working Abroad
Interested in a topic not listed? Contact ACP to ask about forming a new group.