You are here
GOVERNOR'S NEWSLETTER July 2015
GOVERNOR'S NEWSLETTER July 2015

---
---
From the Governor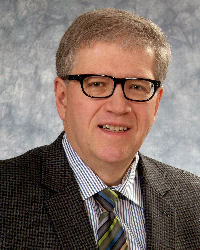 J. Matthew Neal, MD, MBA, CPE, FACP, FACE, FACPE, ACP Governor
Important news broke this week on the national scene as the U.S. Supreme Court decided 6-3 in King v. Burwell on Thursday. Insurance premium subsidies will therefore continue to flow to Americans in all states under the Affordable Care Act. The justices sided with the Obama administration in the historic decision, saying the healthcare law allows Americans in all states—not just those that established their own exchanges—to receive the subsidies.
An estimated 6.4 million Americans receive the subsidies in the 34 states that don't have their own exchanges, in many cases relying on them to afford their health insurance, according to HHS. Many had worried a decision in the opposite direction would lead to a dramatic spike in the nation's uninsured and the disintegration of the healthcare law itself.
The challengers in the case pointed to one part of the law that says subsidies are available only to those who enroll through an "exchange established by the state." The federal government, however, argued that the law's purpose is clear in allowing Americans in every state to be eligible for subsidies and that other parts of the law indicate that.
July 1 is again upon us, that chaotic time in teaching hospitals when new residents begin their duties and former first-year residents are now promoted to second year, with the responsibility of supervising brand new graduates. I am always energized by the opportunity to work with our new medical school graduates and I hope that each of you can experience the enjoyment of teaching and mentoring the next generation of physicians.
---
Supreme Court Decision in Same Sex Marriage Supports Recent ACP Position Paper
Another decision by the Supreme Court last week that individuals in a same sex relationship have a constitutional right to civil marriage is an historic step forward to the goal of ensuring equal access to healthcare for all Americans.
Further information on this topic can be found here.
---
Indiana ACP Resident/Fellow Member Social Event-June 20, 2015
The Indiana RFM Council, headed by Amanda Velazquez, Lina Gordy, and Chrissie Tran, organized a social event for residents and fellows at the Triton Tap, 915 Broad Ripple Ave, Indianapolis, on Saturday, June 20. The event was a great success with over 40 residents attending.
---
Indiana Chapter Webinar - "Conundrums in Cost-Conscious Care"
July 14, 2015 1800-1900 EDT
J. Matthew Neal, MD, MBA, CPE, FACP, FACE, FACPE
Governor, Indiana Chapter
Objectives:

Understand the value of value-based healthcare when making decisions regarding diagnosis and therapy.
Realize potential negative economic consequences if value-based healthcare principles are not followed.
Develop strategies regarding balancing benefits with harms and costs when considering value-based, cost-conscious care.
Indiana University Health Ball Memorial Hospital is accredited by the Indiana State Medical Association (ISMA) to sponsor continuing medical education for physicians. IU Health Ball Memorial Hospital designates this live activity for a maximum of 1 AMA PRA Category 1 Credit™. Physicians should claim only the credit commensurate with the extent of their participation in the activity.
---
Ethics Case Studies
Free CME credit is available where indicated for completion of online educational activities featuring case studies developed by the College's Ethics, Professionalism and Human Rights Committee and Ethics and Professionalism staff and published on Medscape (login required).
https://www.acponline.org/running_practice/ethics/case_studies/?hp
---
ACP Releases High Value Care Screening Advice for Five Common Cancers
In a paper published in Annals of Internal Medicine, Screening for Cancer: Advice for High-Value Care From the American College of Physicians, ACP issued advice for screening average risk adults without symptoms for five common cancers: breast, colorectal, ovarian, prostate, and cervical.
---
Centennial Spotlight: The ACP Laureate Award
The Laureate Award honors those Fellows of the American College of Physicians in Indiana who have demonstrated by their example and conduct an abiding commitment to excellence in medical care, education or research, and service to the community and the American College of Physicians.This award is the most prestigious honor bestowed to a chapter member at the local level.
Awards are made at the annual regional meeting of the Indiana Chapter by vote of the Chapter Council. Potential awardees may be nominated by any member of the Indiana Chapter.
It is expected that awardees will be senior physicians, that is, Fellows for at least 15 to 20 years, with a long history of excellence and peer approval in the specialty of internal medicine.
Past recipients include:
2014 Co-recipients: Debra K. Litzelman, MD, FACP and T. Robert Vu, MD, FACP
2013 Recipient: Michael C. Sha, MD, FACP
2012 Co-recipients: Lisa E. Harris, MD, FACP and Gregory P. Gramelspacher, MD, FACP
2011 Co-recipients: Thomas F. Imperiale, MD, FACP and Lee McKinley, MD, FACP
2010 Co-recipients: David W. Crabb, MD, FACP and Fred W. Frick, MD, FACP
2009 Co-recipients: Jeffrey C. Darnell, MD, FACP and Robert M. Lubitz, MD, MPH, FACP
2008 Co-recipients: Charles R. Kelley, MD, FACP and Robert L. Rudesill, MD, FACP
2007 Co-recipients: Shahid Athar, MBBS, FACP and Glenn J. Bingle, MD, FACP
2006 Co-recipients: George Sarosi, MD, MACP and Asok Antony, MD, MACP
2005 Co-recipients: Ramon S. Dunkin, MD, FACP and William B. Fisher, MD, FACP
2004 Co-recipients: Richard N. Dexter, MD, FACP and Richard B. Kohler, MD, FACP
2002 Co-recipients: Dr. Glenn W. Irwin and Dr. William K. Nasser
2001 Co-recipients: Dr. George T. Lukemeyer and Dr. Lindley H. Wagner
2000 Co-recipients: Dr. John L. Cullison and Dr. Robert James Healey
1999 Recipients, Dr. Cloyd L. Dye and Dr. Richard B. Schnute
1998 Co-recipients: Dr. Barbara Backer and Dr. Charles Test
1997 Recipient: Dr. Robert D. Robinson
1996 Recipient: Dr. Jean Creek
1995 Co-recipients: Robert D. Pickett, MD, FACP amd Walter J. Daly, MD, MACP
1991 Recipient: Richard P. Gripe, MD, FACP
1990 Recipient: Patrick J. V. Corcoran, MD, FACP
1988 Recipient: Richard M. Nay, MD, FACP
1987 Recipient: Arthur Richter, MD, FACP
---
Save the Date: ACP Indiana Chapter Annual Scientific Meeting: November 6-7, 2015
The 2015 Indiana Annual Meeting will take place on November 6-7, 2015 at the Renaissance North Hotel in Carmel. We are currently planning our scientific sessions to provide another great experience for all. More details will follow when they are available.
---
Celebrate 100 Years of ACP!
2015 marks the 100th anniversary of the American College of Physicians. The College is planning a variety of special Centennial-related events to celebrate the occasion—we invite you to be a part of the jubilation. Visit this page for more details. 
Over the next few months we will be highlighting specific historical information about the Indiana Chapter, including past leaders of the Chapter—past Governors and past Presidents of the American Society of Internal Medicine (ASIM). ACP merged with ASIM in 1998. On the National ACP Web site you can find a timeline of the first 100 years of ACP as well as other factoids about the world's largest medical specialty organization!