You are here
GOVERNOR'S NEWSLETTER January 2015
GOVERNOR'S NEWSLETTER January 2015

---
---
From the Governor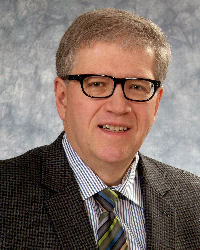 J. Matthew Neal, MD, MBA, CPE, FACE, FACP, ACP Governor
The months of November and December have been full of opportunities for us to reflect upon what we are thankful for. I hope that everyone had a wonderful happy holiday and took some time off to be with friends and family and reflect on the upcoming year.
And what a year it will be. 2015 is a very special year in that it marks the 100th anniversary of ACP. Years of planning have gone into the Centennial celebration, which will take place at the Annual Meeting in Boston from April 30-May 2.
While we all get frustrated with the trials and tribulations of modern-day medicine and dealing with our administrative burden, it behooves us to look back on the last 100 years on the just a small sampling of the amazing advances in medicine that have occurred during this time:
Blood typing
Discovery of vitamins
Organ transplantation
Discovery of insulin
Discovery of penicillin and other antibiotics
Artificial insemination and new therapies for infertility
Dialysis
Discovery of DNA
Invention of new imaging modalities such as CT, MRI, and PET
Stem cell research
Improved cancer outcomes and targeted cancer therapies
Improved therapies for those with HIV
Laparoscopic surgeries
Advances in prosthetics and bionics
Advanced therapies for those with cardiac disease
The Annals of Internal Medicine looked back on the first 75 years of ACP back in 1990. If you read this article, you will realize that many of the issues we face today were problematic back then.
One of my primary interests is leadership development, and I would encourage those of you interested in these topics to take a look at the ACP Leadership Academy, which provides early career internists with the skills and knowledge necessary to become leaders in medicine.
The program includes formal live and online courses offered in partnership with the American College of Physician Executives (ACPE), the nation's largest leadership training organization for physician leaders. Online courses are offered as self-study or faculty led and includes topics such as strategic thinking, financial decision-making, managing physician performance, marketing, ethics, quality management and more.
All courses are eligible for CME credit through the ACPE. They were selected to provide episodic leadership training for members who want to brush up on a specific content area or to earn credits toward the Certified Physician Executive (CPE), a nationally recognized leadership certificate from the ACPE. Credits may also roll into an advanced degree program from selected accredited universities. ACP members receive a 15% discount on approved courses.
In addition, the ACP Leadership Academy is currently accepting registrations for a series of FREE (non-CME) webinars on a variety of leadership topics. Topics currently scheduled include:
January 20, 2015 - Topics in Hospital Medicine: Developing Effective C-suite Partnerships
March 17, 2015 - Personal Financial Planning for Physicians
May 19, 2015 - Population Health
All webinars start at 6:30 p.m. EDT.
Learn more about the ACP Leadership Academy and register for the free webinars. If you have questions, please email lead.
---
Congratulations to the Indiana Chapter Centennial Legacy Awardee-Dr. Michael Sha
The ACP Chapter Centennial Legacy Award celebrates ACP's centennial (1915-2015) by recognizing one seminal chapter member whose service to the chapter had a significant impact on the chapter's viability. This individual must exemplify ACP's core values including leadership, excellence, respect, compassion, professionalism, and responsibility.
I am happy to announce that the Indiana Chapter Governors' Council voted to select Dr. Michael Sha as our recipient. Dr. Sha, our Immediate Past Governor, has had an immense impact on the ACP Indiana Chapter in all of those areas, especially the Chapter's financial viability, as our Chapter remains quite financially strong, and our reserves increased by roughly 40% since his involvement with the Chapter. Dr. Sha has served the ACP in many ways since residency, having served on the Board of Regents as Chair of the Council of Associates and Early Career Physicians. We thank him for this achievement, and his continued involvement with ACP and the Indiana Chapter.
---
Hold the Date-Women in Medicine Event Saturday, March 7
Please hold the date for the March 7, 2015 WIM event to be held at IU Health Saxony Hospital in Fishers from 9-11:30 AM. The speaker will be Dr. Theresa Rohr-Kirchgraber; her presentation will be entitled "Eating Disorders: From Binge to Restriction and Everything in Between."
Registration details will follow. Cost will be $20 for members, $25 for non-members, and free for medical students and residents/fellows.
Indiana University Health Ball Memorial Hospital is accredited by the Indiana State Medical Association (ISMA) to sponsor continuing medical education for physicians. IU Health Ball Memorial Hospital designates this live activity for a maximum of 2.0 AMA PRA Category 1 Credit™ each. Physicians should claim only the credit commensurate with the extent of their participation in the activity.
---
Register Now-2015 Annual Meeting!
The 2015 Annual Meeting will be held April 30-May 2 in Boston, with pre-courses on April 28-29. See this Web page for registration information, and I hope to see you there. Be sure to make your hotel reservations in plenty of time.
---
Celebrate 100 Years of ACP!
2015 marks the 100th anniversary of the American College of Physicians. The College is planning a variety of special Centennial-related events to celebrate the occasion-we invite you to be a part of the jubilation. See here for more details.
---
Annals Personae Photographs for ACP's Centennial Celebration
In recognition of the American College of Physicians' 100th anniversary, Annals of Internal Medicine is seeking photographs of internal medicine physicians to feature on each issue of the journal during 2015, the ACP's centennial year. In choosing from among submitted photographs, we will seek photos that capture personality and celebrate the diversity of individuals who devote their professional lives to the practice of internal medicine. Readers and others are encouraged to submit photographs of internal medicine physicians for consideration. In an effort to bring people to the pages of the Annals of Internal Medicine, the editors began publishing photographs of people in 1999. Annals published photographs in a section of the journal called "Personae" from 1999 to 2000, and photographs have appeared on the cover since 2000.
Written permission to publish the photograph from the subject (or subjects) of the photograph or the subject's guardian or next of kin must accompany submissions. The subject must understand that, if selected for publication, the photograph will not only appear on the cover of the journal but also in digital versions of the journal and associated publications. Photographs can be published without the subject's permission only under the following circumstances: 1) the subject is unidentifiable in the photograph or 2) the photograph was taken in a public venue, is not potentially damaging to the subject, and is accompanied by a written statement from the photographer vouching that the photograph was taken in a public venue with the subject's consent. A cover letter ensuring no prior publication of the photograph and providing permission from the photographer for Annals to publish the image should accompany all submissions. In addition, the letter should indicate the name and specialty of the internist depicted and the photographer's name, academic degrees, institutional affiliation, mailing address, telephone number, and e-mail address. Photographers must relinquish copyright to the American College of Physicians before publication. Pictures from photographers unwilling to do so will not be considered.
If you would like to submit photos, please email to me or Donna Seawards, Executive Director.
---
Congratulations to our Chapter's Newest Master!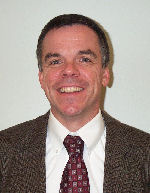 I would like to congratulate Dr. Christopher M. Callahan for being selected by the Awards Committee for Mastership in ACP. Dr. Callahan, who is the Yvonne Pettinga Professor in Aging Research at the Indiana University School of Medicine, the founding Director of the Indiana University Center for Aging Research and a Research Scientist in the Regenstrief Institute, has a long and distinguished career in internal medicine. One of his numerous accomplishments has been to serve on the editorial board of Annals of Internal Medicine from 2004-2008.
The bar is set high for Mastership in ACP. The criteria for Mastership requires that candidates have "great personal character, positions of honor, contributions toward furthering the purpose of ACP, eminence in practice or medical research, or other attainments in science or the art of medicine."
Dr. Callahan will be recognized at the 2015 Annual Meeting in Boston.
---
Congratulations to our New Fellows!
The following members were elected to ACP Fellowship on January 1:
John E. Albrecht, MD, FACP - Clinton
Anne Greist, MD, FACP - Indianapolis
Kapil A. Mehta, MD, FACP - Zionsville
Fellowship in the College is an honor. Being an FACP is a distinction earned from colleagues who recognize your accomplishments and achievements over and above the practice of medicine. The most important considerations for ACP Fellowship are excellence and contributions made to both medicine and to the broader community in which the internist lives and practices.
Since 1975, over 35,000 physicians have earned ACP Fellowship, a mark of distinction representing the pinnacle of integrity, professionalism, and scholarship for those who aspire to pursue careers in Internal Medicine.
---
Sesame Street Inspires Physicians to Advocate for Criminal Justice Reform
According to an article published in Annals of Internal Medicine, physicians are getting a wake-up call about the effects of mass incarceration from an unexpected place: Sesame Street. A video is also available on this article.
The authors of "Sesame Street Goes to Jail: Physicians Should Follow" were inspired by Sesame Street's Little Children, Big Challenges: Incarceration initiative. The program features a Muppet named Alex whose father is in jail and provides an online toolkit to help caregivers guide children through the challenges associated with the incarceration of a loved one. This is important, say the authors of the article, because incarceration plays a role in health and health disparities for not only the person incarcerated, but also for their families.
According to the article, a majority of those serving time are incarcerated due to behaviors attributable to treatable diseases such as mental illness and addiction. The authors suggest policy changes that would allow doctors to steer eligible defendants into treatment programs rather than correctional facilities, when appropriate. They say that physicians also should be aware of social issues such as education, housing, race, and poverty because they can adversely affect health. These same issues also increase the risk of incarceration.
Currently, more than two million people are incarcerated in the United States - more than any other country in the world.
---
Join ACP's Special Interest Groups!
ACP's Special Interest Groups provide members with opportunities to engage in discussions online, share ideas, and support one another professionally and personally.
Participate by joining as many groups as you would like, then connect with ACP members from all over the world with similar interests. Groups include:
ACOs/New Practice Models
African American Members
Caring for Adults with Developmental Disability
Clinical Problem-Solving
Clinical Research
Emerging Technologies
High Value Care
Hospital Medicine
LGBT Health
Maintenance of Certification
Medical Students
MKSAP
Perioperative Medicine
Physician Educators
Re-entry Physicians
Sex- and Gender-Specific Medicine
Small Practices
Volunteerism
Women in Medicine
Work/Life Balance
Working Abroad
Interested in a topic not listed? Contact ACP to ask about forming a new group.