You are here
GOVERNOR'S NEWSLETTER February 2015
GOVERNOR'S NEWSLETTER February 2015

---
---
From the Governor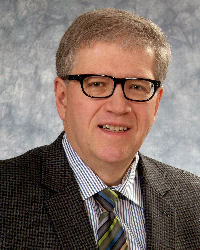 J. Matthew Neal, MD, MBA, CPE, FACE, FACP, ACP Governor
I hope everyone had a wonderful holiday season and is back in the swing of things. As I lament the end of football season and look forward to the coming of spring, I am excited about the new year and hopefully seeing many of you at the Annual Meeting from April 30-May 2 in Boston. I would especially like to encourage new Fellows to march in Convocation at the Annual Meeting. Indiana University will be representing the Indiana Chapter in the Doctors' Dilemma competition, and I am certain they will do a great job.
I am often asked how our local concerns are brought to the national level. These are usually brought to the national level through the Governor. This can happen in a variety of ways. The most common routes are:
Resolutions. Four months prior to the spring and fall Board of Governors (BOG) meetings (see below), ACP members may initiate a resolution addressing any issue or topic by submitting it to their Governor and/or chapter council. A resolution becomes a resolution of the chapter once it is approved by the chapter council.

Members interested in researching the College's position on an issue prior to submitting a resolution may access this information by visiting the "Advocacy" section on ACP Online. In accordance with the ACP's resolution process, resolutions should clearly distinguish the action requested within its resolved clause(s) as either a policy resolve ("Resolved that ACP policy..."), or a directive, which requests action/study on an issue ("Resolved that the Board of Regents..."). Please contact me if you have any questions regarding the resolution format.

New resolutions and recommendations for follow-up are acted upon by the Board of Governors and presented to the Board of Regents. Once the Board of Regents has accepted recommendations, resolutions are either adopted as policy, or forwarded to College staff and/or committees for study and/or implementation.

Comments on policy papers. As national committees develop ACP policy papers, Governors are invited to review and comment on draft versions. They are encouraged to seek as much input as possible from local members, usually by circulating copies of drafts to those serving on local committees. Members' comments are collated and forwarded to the national committee responsible for writing the paper. This information is taken in consideration for the final draft of the paper, which goes to the Board of Regents for approval.

Board of Governor (BOG) conferences. The Governors and Governors-elect from all chapters and regions convene as a Board twice a year, once in the spring immediately prior to the annual Internal Medicine meeting, and once in the fall. At their conferences, Governors have an opportunity to present the views of their members during small group discussions or open-mike time, or by voting on specific issues. Recommendations are then brought to the Board of Regents by the Chair and Chair-elect of the Board of Governors, both of whom are voting members of the BOR.

Board of Governors Executive Committee. This group meets five times a year. Each committee member is charged with bringing to the table issues of concern to his/her classmates (other Governors elected in the same year as the committee member). Governors often use this vehicle to raise awareness about the concerns of their membership. After discussion by the Executive Committee, recommendations can be made to the full Board of Governors, the Board of Regents or its Executive Committee, or to another committee or workgroup.
Please feel free to contact me or Donna Seawards, our Executive Director, for any concerns you may have. I am honored to serve in this capacity as Governor.
---
Congratulations to our new ACP Services President
I am happy to announce that Brandon Dickey, MD, FACP has been elected by the Governor's Council as our new Indiana Chapter Services President. ACP Services is a nonprofit 501c(6) corporation committed to supporting efforts that improve the practice of internal medicine.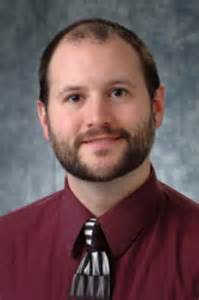 The mission of ACP Services includes:
To create and advocate for responsible positions on individual health and on public policy relating to health for the benefit of the public, our patients, the medical profession, and our members;
To provide internists with the resources and skills to serve as advocates for their patients through participation in the political process;
To improve the social, political and economic environment in which our members practice;
To serve the professional needs of the membership, support healthy lives for physicians, and advance internal medicine as a career;
To unify the many voices of internal medicine and its subspecialties on public policy issues for the benefit of our members, our patients and the internal medicine profession as a whole.
Members of the American College of Physicians (ACP) are automatically granted membership in ACP Services.
---
Hold the Date-Women in Medicine Event Saturday, March 7
Please hold the date for the March 7, 2015 WIM event to be held at IU Health Saxony Hospital in Fishers from 9-11:30 AM. The speaker will be Dr. Theresa Rohr-Kirchgraber; her presentation will be entitled "Eating Disorders: From Binge to Restriction and Everything in Between."
Register here. Cost will be $20 for members, $25 for non-members, and free for medical students and residents/fellows.
Indiana University Health Ball Memorial Hospital is accredited by the Indiana State Medical Association (ISMA) to sponsor continuing medical education for physicians. IU Health Ball Memorial Hospital designates this live activity for a maximum of 2.0 AMA PRA Category 1 Credit™ each. Physicians should claim only the credit commensurate with the extent of their participation in the activity.
---
Register Now-2015 Annual Meeting!
The 2015 Annual Meeting will be held April 30-May 2 in Boston, with pre-courses on April 28-29. See this web page for registration information, and I hope to see you there. Be sure to make your hotel reservations in plenty of time.
---
Celebrate 100 Years of ACP!
2015 marks the 100th anniversary of the American College of Physicians. The College is planning a variety of special Centennial-related events to celebrate the occasion-we invite you to be a part of the jubilation. See here for more details.
Over the next few months we will be highlighting specific historical information about the Indiana Chapter, including past leaders of the Chapter-past Governors and past Presidents of the American Society of Internal Medicine (ASIM). ACP merged with ASIM in 1998. On the National ACP Website you can find a timeline of the first 100 years of ACP as well as other factoids about the world's largest medical specialty organization!
---
Join ACP's Special Interest Groups!
ACP's Special Interest Groups provide members with opportunities to engage in discussions online, share ideas, and support one another professionally and personally.
Participate by joining as many groups as you would like, then connect with ACP members from all over the world with similar interests. Groups include:
ACOs/New Practice Models
African American Members
Caring for Adults with Developmental Disability
Clinical Problem-Solving
Clinical Research
Emerging Technologies
High Value Care
Hospital Medicine
LGBT Health
Maintenance of Certification
Medical Students
MKSAP
Perioperative Medicine
Physician Educators
Re-entry Physicians
Sex- and Gender-Specific Medicine
Small Practices
Volunteerism
Women in Medicine
Work/Life Balance
Working Abroad
Interested in a topic not listed? Contact ACP to ask about forming a new group.