You are here
From the Governor November 2013
From the Governor November 2013

November 2013
---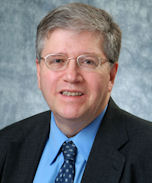 2013 Chapter Excellence Award
I am pleased to announce that our chapter is in receipt of the 2013 Chapter Excellence Award! The award recognizes chapters which successfully meet the standards for managing a chapter. In order to achieve the Chapter Excellence Award, chapters must meet all basic criteria and seven optional criteria. Criteria include such activities as formulating an effective Governor's Council and committees, communicating frequently with membership, providing educational opportunities, recruiting and advancing members and celebrating membership through local awards. I would like to extend a special thanks Donna Seawards (our Executive Director) and Kirsten Kirby (our Chapter Liaison) and to those chapter members who assisted me in all of these endeavors! For their hard work and dedication, we received this award.
J. Matthew Neal, MD, MBA, CPE, FACE, FACP
---
Medical Licensing Board Adopts new Prescribing Rules
The Indiana MLB adopted new prescribing rules regarding opioid prescribing last week. The new rules delineate how long a patient may go between visits, how many pills may be prescribed for certain substances, etc. Physicians, physician assistants and advanced practice nurses who prescribe scheduled drugs need to immediately become acquainted with these new rules, effective Dec. 15.
---
IUSOM Student Article Featured in ACP's Medical Student Newsletter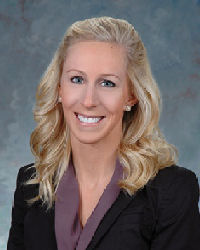 Kudos to Kate Goeller, a senior at IU School of Medicine, who has authored an article in ACP's Impact student newsletter, chronicling her thoughts on the residency application process.
---
ACP launches new Leadership Academy!
ACP, in partnership with the American College of Physician Executives (ACPE), is now offering various leadership training courses that can prepare you for success in a healthcare setting. These courses are offered at a discount to ACP members.
---
Upcoming Indiana Chapter Webinar!
Tuesday, January 14, 2014
6:30 pm EST
"Physician Practice Panel - From Employment to Private Practice and Back"
Deepak Azad, MD, FACP
Derrick Williams, MD
Register here
---
BOG Action on Fall Resolutions: Recommendations to the Board of Regents
At its September 21, 2013 Business Meeting in Savannah, GA, the Board of Governors (BOG) voted to recommend 1 resolution for adoption, 4 resolutions for adoption as amended, 1 resolution for adoption as a reaffirmation, and 1 resolution for adoption with amendments as a reaffirmation. The Board of Governors also referred 1 resolution for study and report back to the BOG (view the resolved clauses).
The BOG recommendations below are not final and are subject to change by the ACP Board of Regents upon their review.
Recommended for BOR Adoption:
1-F13 - Improving Transparency in ACP Physician and Patient Recommendations and Publications
Recommended for BOR Adoption as Amended:
4-F12 - Recognizing and Endorsing Priorities for Primary Care Payment and Practice Reform
3-F13 - Expressing ACP's Position on Fee-for-Service Medical Practice
4-F13 - Supporting the FDA in its Mission to Regulate Safe and Effective Drugs for the U.S. Population
6-F13 - Advocating that ACP Members Utilize Patient Feedback for the Improvement in the Delivery of Patient Care
Recommended for BOR Adoption as a Reaffirmation:
2-F13 - Proposing Methods to Incentivize Primary Care to Accept Medicare/Medicaid
Recommended for BOR Adoption with Amendments as a Reaffirmation:
5-F12 - Recognizing and Endorsing Priorities for Subspecialty Payment and Practice Reform
Referred for Study and Report Back to the BOG:
5-F13 - Providing Information on Gun Safety to ACP Members
---
ACP Practice Advisor for Internal Medicine Training Programs
ACP Practice Advisor continues to improve and expand. First offered as Medical Home Builder, the online tool provides practice assessment based on national standards related to PCMH and the input of experts, contains content on a wide variety of topics, and hosts a large library of resources to be used by practices interested in improving their clinical and practice operations. In addition, MOC "self-evaluation of practice performance" points are available at no additional charge.
---
Introducing ACP Smart Medicine!
ACP has introduced Smart Medicine, a new online clinical support tool (the only one designed from the ground up by a professional society) to provide content specifically geared towards internists.
---
Items of Interest
ACA Enrollment Period Extended By Six Weeks.
The AP (10/28, Alonso-Zaldivar) reports that on Monday, the Obama Administration "granted a six-week extension until March 31 for Americans to sign up for coverage next year and avoid new tax penalties under the Affordable Care Act." The AP notes that the move was anticipated, and "comes as technical problems continue to trouble the website designed as the main enrollment portal for people who don't get health care at work."
Politico (10/28, Cheney) reports that according to the guidance, "HHS has determined that it would be unfair to require individuals in this situation to make a payment. Accordingly, HHS is exercising its authority establish an additional hardship exemption in order to provide relief for individuals in this situation."
Many Americans Reporting ACA "Sticker Shock."
For the first time since the government shutdown drama subsided, the Affordable Care Act is garnering coverage for something unrelated to troubles with its online insurance marketplace. However, the reports are also negative, with many sources highlighting news that some Americans are learning they can't keep their current plans because of provisions in the law.
Monday night, NBC Nightly News reported on "sticker shock" resulting from the ACA, as many Americans learned this week that "they must buy new policies that cover more but cost more as well."
USA Today (10/28, Eversley) reports that the NBC News story showed that "the Obama administration has known for about three years" that "millions of Americans [would get] their health insurance cancelled under the Affordable Care Act." However, Politico (10/29, Haberkorn) reports that the Administration "is strongly pushing back" against the NBC report.
Data Hub Glitch Latest Problem with HealthCare.gov.
NBC Nightly News reported in its lead story that the Federal health insurance exchange website, Healthcare.gov "has faced a new setback." NBC's Kristen Welker reported that an Administration official "tells NBC News Verizon's subsidiary, Terremark, the company that operates the data center for healthcare.gov, is experiencing an outage that started earlier today." The outage "could impact parts of the application process in all 50 states." NBC added that HHS is "urging anyone experiencing trouble applying on the healthcare website to call into a call center."
The Wall Street Journal (10/28, Radnofsky, Subscription Publication) reports that on Sunday, the Obama Administration said the Federal data hub which allows the transfer of information necessary to sign up for coverage on all Affordable Care Act marketplaces was down because of network connectivity problems. The company that runs the hub, Terremark, a unit of Verizon, has not yet given HHS a timeline for when the problem would be fixed. Right now, visitors to certain parts of the sites are encountering messages saying "the system is down at the moment."
Bloomberg News (10/28, Wayne) reports that HHS spokeswoman Joanne Peters explained in an email that the hub, "operated by Verizon Communications Inc. (VZ) unit Terremark, lost connectivity after workers tried to replace a failed networking component." She didn't, however, "say when the failure happened or how long it would take to repair."
Politico (10/28, Cunningham) reports that HHS said the outage "is likely affecting other sites besides just HealthCare.gov and the federal data hub."
Administration Working To Fix HealthCare.gov As Troubles Continue.
Negative coverage of various issues with the Affordable Care Act's online insurance marketplace, healthcare.gov, continued over the weekend. However, an attempt by the Administration to hire a team to fix it also received significant attention.
The New York Times (10/26, Pear, Subscription Publication) reported that the Obama Administration has turned to UnitedHealth Group's Quality Software Services to oversee fixes to HealthCare.gov. Management consultant Jeffrey Zients, who was selected by President Obama to lead the project, "said that investigators had found bugs in the software that powers the site," and "that finding differs from the original explanation" that the volume of users created unexpected problems. Zients promised that the site would "work smoothly for the vast majority of users" by "the end of November," only two weeks from the December 15 sign-up deadline. Zients said the front-end experience on the website was vastly improved, but problems persisted for users after they created accounts.
The Hill (10/27, Viebeck) "Blog Briefing Room" reported that in his weekly address, President Obama said he was frustrated with the problems with HealthCare.gov and urged consumers to apply by phone if unable to use the website. The President also "suggested that the GOP's focus on the issue was in bad faith because Republicans have pushed for years to repeal, defund or dismantle" the Affordable Care Act. Obama said "Republicans 'spent the last few years so obsessed with denying...people access to health insurance that they just shut down the government and threatened default over it.'"
The AP (10/26) reported that Congressional Republicans "are waging war against a hapless website and hoping it leads to the destruction of 'Obamacare,'" yet "as a tactic, it's no more likely to succeed than this autumn's self-wounding decision by Republicans to force a partial government shutdown and flirt with default on the national debt." Ultimately, the AP says that "it's likely the healthcare overhaul will succeed or fail based on the reaction of millions of Americans in search of coverage."
Healthcare.gov Not Only Option For Healthcare Under ACA.
The New York Times (10/26, Carrns, Subscription Publication) reported on a way to get individual insurance that "has largely gone unnoticed" in the frenzy of coverage over the Affordable Care Act website. Consumers - unless they're residents of the District of Columbia or Vermont - can go around HealthCare.gov and go "directly to insurance brokers or agents or to company Web sites." The Times explains that insurance must comply with ACA rules and be sold for the same cost, but HealthCare.gov offers the benefit of subsidies. Shopping elsewhere, however, could turn up networks that include a specific doctor or hospital not in the Federal exchange plans.
Many physicians are getting notices from Advantage plans that they are being cut from private insurers' networks, and some insurers have announced they are reducing their Advantage plan offerings. (Modern Healthcare)
The accounts of more than a dozen current and former officials show how a disjointed bureaucracy led to the disastrous Oct. 1 launch of the health law's signature online marketplace. (Wall Street Journal)
Nearly 200 medical school deans and teaching hospital CEOs signed an Oct. 22 letter calling on Congress to stop additional sequestration cuts to the NIH budget. The letter, delivered to all members of Congress, expresses "grave concern" about the impact of sequestration on medical research and the health of America's patients.
AAMC hosted an Oct. 24 congressional briefing highlighting data released earlier that day regarding the record-number of medical school applicants and enrollees in 2013, and urging action on legislation to expand Medicare GME support.