You are here
From the Governor March 2014
From the Governor March 2014

March 2014
---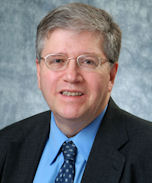 I trust that everyone is surviving our harsh winter. I hope to see many of you in Orlando at the 2014 National Meeting in April, where the weather is surely much better. Please come to our Chapter Reception in Orlando on Friday, April 11 at Maggiano's Little Italy.
This month's Newsletter contains some updates on SGR legislation, information on new Fellows, the Governor-Elect election, upcoming events, and other informational items. As always, please contact me with any issues or concerns.
J. Matthew Neal, MD, MBA, CPE, FACE, FACP
Governor, Indiana Chapter
---
Medicare SGR (Sustainable Growth Rate) Repeal on the Horizon
ACP, in collaboration with other physician organizations, is circulating a sign-on letter urging Congress to pass the SGR Repeal and Medicare Payment Modernization Act, H.R. 4015/S. 2000, by March 31. The House Energy & Commerce, Ways & Means, and Senate Finance Committees recently came to unprecedented bipartisan agreement on comprehensive legislation to repeal Medicare's flawed Sustainable Growth Rate (SGR) formula. This legislation (H.R. 4015 in the House and S. 2000 in the Senate) represents years of policy development toward a new physician payment system that brings better value to patients and to the entire health care system. ACP has had substantial policy input in shaping the bill. The significance of this legislation at this juncture cannot be understated because we have never had such momentum toward comprehensive SGR reform than right now.
---
Congratulations to our New ACP Fellows Elected in 2014!
January Election
Elizabeth T. Le, MD, FACP, Indianapolis
Noelle C. Sinex, MD, FACP, Carmel
Shilpee Sinha, MD, FACP, Indianapolis
Stacie Wenk, DO, FACP, Evansville
March Election
Bhuvaneswari Burugapalli, MD, FACP, Muncie
Marla C. Current, MD, Carmel
Suresh Jaiswal, MD, FACP, Fort Wayne
David W. Roe, MD, FACP, Zionsville
---
Upcoming Indiana Chapter Webinar
"Nutrition 101: What Internists Need to Know to Better Care for Patients"
Amanda Velazquez, MD
Internal Medicine Resident, IU School of Medicine
Tuesday, March 18, 2014 6:30 PM EST
Objectives:
Understand basic concepts of nutrition as applied to the general patient population.
Understand the importance of good nutritional counseling on patients' health.
Understand the challenges that some patients have in making good nutritional choices.
Register here.
Indiana University Health Ball Memorial Hospital is accredited by the Indiana State Medical Association (ISMA) to sponsor continuing medical education for physicians. IU Health Ball Memorial Hospital designates this live activity for a maximum of 1.0 AMA PRA Category 1 Credit™. Physicians should claim only the credit commensurate with the extent of their participation in the activity.
---
2014 Indiana Chapter Meeting Update
The 2014 Indiana Chapter Meeting will be on October 31 and November 1, 2014 (Friday-Saturday) at the Embassy Suites North, 3912 Vincennes Rd, Indianapolis, IN. Friday will be the Scientific Meeting, and our Education Committee (headed by our Program Chair, Dr. Randy Lee) is working on an excellent slate of presentations. Saturday will be ABIM Self-Assessment Modules, topics to be announced. As with last year, we will have a reception on Thursday evening, October 30, with poster judging to follow that.
---
ACP 2014 Internal Medicine Orlando!
The 2014 ACP National Meeting will be April 10-12 in Orlando, FL. If you are planning to attend please register quickly and make your housing arrangements, as they fill up quickly.
---
Governor-Elect Election
In every Chapter's Governor's second year, there is an election for the new Governor-Elect Designee. This person will become Governor-Elect after the 2015 ACP National Meeting and Indiana Chapter Governor after the 2016 ACP Internal Medicine Meeting. All physicians active in ACP Chapters are non-paid volunteers, including the Governor.
Later this month, ACP will send out a notice to all Chapter members announcing that nominations for Governor-Elect are open. In order to run for the Governor-Elect position, a Chapter member must be a Fellow or Master in good standing.
An election will be held later this summer for the Governor-Elect position, and the winner will be announced in November 2014. The Indiana Chapter's Nominations Committee will select two candidates who have agreed to serve from all of the nominees.
A Call for Nominations will be sent out soon to the voting membership. Please note: the voting membership consists of Masters, Fellows, Members, and Resident/Fellow Members with an election date of 8/1/12.
Our Nominations Committee is chaired by Heidi M. Lakanen, MD, FACP, and nominations can be sent to her. The other committee members are Brad Sutter, MD, FACP, and Deepak Azad, MD, FACP.
The Governor-Elect will attend multiple educational initiatives and webinars hosted by ACP and work with me until his/her installation as Indiana Chapter Governor after the 2016 ACP IM meeting in April, 2016.
---
New Members-Only Program: ACP Leadership Academy
In October 2013, ACP launched the ACP Leadership Academy to provide internists with training and resources specific to leadership in a healthcare setting. The Academy mainly focuses on preparing early career internists for leadership roles, however it also offers opportunities for existing leaders to enhance their skills or refresh their knowledge.
Partnership with an Industry Expert
The primary component of the ACP Leadership Academy is formal education offered in partnership with the American College of Physician Executives (ACPE). Steep discounts are provided to ACP members on select courses, including strategic thinking, financial decision-making, managing physician performance, and more. Offered in a variety of formats, these courses offer opportunities to build your CV, earn CME, and even roll coursework into either a certificate program or a master's degree. Learn more or register.
Building on the ACP Brand
An additional component of the Academy is the ACP pre-course offered during Internal Medicine 2014, "The Art of Leadership". Focusing specifically on leadership within internal medicine, pre-course topics include management skills, building effective work teams, and more. To register.
Moreover, ACP is working on additional programs and resources, including live local workshops and online modules.
Enhance Your Skills Locally
Don't forget - you can always hone your leadership skills further by participating in and leading local chapter committees. Contact us if you are interested:
J. Matthew Neal, MD, MBA, CPE, FACP, FACE
(765) 747-4350; Fax (765) 751-1451
Donna Seawards
Executive Director
Ph: 224-356-6101
For more details about the ACP Leadership Academy, including updates to program offerings.
---
ACP Launches "Online High Value Care Cases"
A series of free online cases and questions addressing high-value care is available to help clinicians weigh the benefits, harms, and costs of tests and treatment options for common conditions in order to improve health and eliminate waste.
Each topic can be completed in 30 to 60 minutes on a desktop, laptop, tablet or smartphone. These interactive cases offer clinicians the opportunity to earn free CME credits and ABIM Medical Knowledge (MOC) points.
The five topics are:
Avoid Unnecessary Testing
Use Emergency and Hospital Level Care Judiciously
Improve Outcomes with Health Promotion and Disease Prevention
Prescribe Medications Safely and Cost Effectively
Overcome Barriers to High Value Care
To learn more about ACP's High Value Care initiative and access other helpful and free materials, visit the website.
---
Strengthen Our Chapter: Participate in ACP's Recruit-a-Colleague Chapter Rewards Program!
The American College of Physicians and the Indiana Chapter encourages all members to help strengthen our chapter by recommending ACP membership to colleagues. By joining the College, your colleagues will enrich their clinical knowledge and skills and have access to all of the ACP member benefits that you enjoy.
To thank you for your dedication to our organization, ACP offers incentives to members and their chapters that recruit new members through the Recruit-a-Colleague Chapter (RACC) Rewards Program.
As with the national Recruit-a-Colleague Program, the RACC Program rewards successful individual recruiters with dues credits for each new full Member or Physician Affiliate member recruited and a chance to win a trip to the annual Internal Medicine meeting. In addition, the RACC Program also provides rewards to the recruiters' chapters, including funding for chapter activities and complimentary registrations to the annual Internal Medicine meeting.
The Recruit-a-Colleague Chapter Rewards Program runs annually from April 1 through March 15.
To participate, simply forward to your colleagues a membership application. To qualify for the program, your name must be listed on the recruiter line of the application, and the form must include the code RACC.
Thank you for your help in strengthening our chapter!
---
Items of Interest
Obama Administration Allows Insurance Credits For People Unable To Enroll Through Flawed Exchanges.
The AP (2/28, Alonso-Zaldivar) reports that the Obama Administration yesterday "quietly issued a health law fix" designed to assist floundering state-run health insurance exchanges. The US Department of Health and Human Services announced that state residents unable to signup through their respective state exchanges will still be allowed to receive Federal tax credits even if they purchased their policies outside of an exchange. Funds are available retroactively.
The AP (2/28) reports that Oregon officials lauded the move, with state Sen. Jeff Merkley saying "Oregonians should not have to foot the bill for Cover Oregon's failures." Oregon's exchange has suffered from some of the most severe problems of any state exchange. Several Oregon media outlets also cover the reaction, including The Oregonian (2/28, Budnick), another article in The Oregonian (2/28, Manning), Oregon Public Broadcasting (2/28, Foden-Vencil), and the Salem (OR) Statesman Journal (2/27, Yoo).
ACGME, Osteopathic Groups Agree To Framework Of Single Accreditation System For Physician-Resident-Training Programs.
Modern Healthcare (2/27, Robeznieks, Subscription Publication) reported that "the Accreditation Council for Graduate Medical Education, American Association of Colleges of Osteopathic Medicine and American Osteopathic Association have agreed to a framework to form a single accreditation system for physician-resident-training programs in the U.S."
MedPage Today (2/28) reports, "This unification will allow both allopathic and osteopathic medical school graduates to do residencies and fellowships in programs that have ACGME accreditation." However, "the unification does not change the actual medical school programs for allopathic or osteopathic accreditation; those will remain separate." MedPage Today points out that "the American Medical Association has also chimed in with full support of this unification."
CBO: Bill To Repeal SGR Would Cost $138.4 Billion For 2014 Through 2024.
CQ (2/28, Ethridge, Subscription Publication) reports, "The bipartisan, bicameral compromise measure to replace how Medicare pays physicians would cost $138.4 billion for 2014 through 2024, according to a Congressional Budget Office estimate released" yesterday, "and lawmakers are struggling to find a way to pay for it." CQ points out that this "score is on the lower side of cost estimates for various measures that would repeal Medicare's sustainable growth rate and replace it with new payment systems." The legislation "represents a policy agreement among three committees - Senate Finance, House Energy and Commerce and House Ways and Means - and has the backing of several provider groups."
Healthcare Clinics Fighting ACA Funding Cuts.
USA Today (2/28, O'Donnell) reports that Federally-funded healthcare centers "are fighting to block a 70% cut in their funding next year." The clinics "were supposed to be big beneficiaries when an estimated 7 million more people were enrolled in health insurance under the Affordable Care Act," which made losing $3.6 billion a year in Federal funding starting in October 2015 seem less "problematic." However, not all states expanded Medicaid under the law and only four million people have signed up for private coverage so far. So now, the National Association of Community Health Centers "is lobbying to extend its federal funding under the ACA for an additional five years - to cover fiscal years 2016 through 2020."
GOP Has Yet To Coalesce On ACA Alternative.
Politico (2/28, Sherman) reports that House Speaker John Boehner (R-OH) on Thursday "declined to commit to an alternative" to the Affordable Care Act "coming up for a vote this year," saying instead that GOP leadership is going to "continue to having conversations with our members" about it. Says Politico, "suddenly, a House vote on a Republican alternative to Obamacare seems less likely."
Modern Healthcare (2/28, Demko, Subscription Publication) carries a similar report, noting that Republicans seem "at odds over how to 'fix'" the law. Additional reports on continued GOP attacks on the ACA are carried by NBC News (2/28, Russert) and another from Politico (2/28, Kopan).
Insurers Seek To Gather Data On New ACA Enrollees.
In a 1,000-word, front-page story titled "Health Plans Rush To Size Up New Clients," the Wall Street Journal (2/28, A1, Mathews, Subscription Publication) reports that insurers are working to gather data on the customers that signed up for their coverage under the Affordable Care Act, in order to formulate ways to profit this year. Some are even offering incentives, like $50 gift cards to various retailers, if new enrollees will fill out detailed assessments of their conditions, prescriptions, and personal habits.
Health Experts Suggest Five Improvements For The ACA.
USA Today (2/28, Kennedy) reports on "five things most health experts agree would be improvements" on the ACA. They are: a reform of the way doctors are reimbursed for treating Medicare patients, fixing "the requirement that people purchase insurance through a spouse's employer if the employer offers it," eliminating "the fee-for-service payment system," ensuring "a smooth process for moving from Medicaid to subsidized health plans if a person's income changes," and requiring "a menu of costs" so that "hospitals, doctors' offices and clinics should be much like shopping in a supermarket."
Tavenner: No Change In ICD-10 Deadline.
The Wall Street Journal (2/27) reports that yesterday, at the Health Care Information Management and Systems Society conference, CMS Administrator Marilyn Tavenner said that the deadline for ICD-10 implementation will not be delayed. Tavenner said that, following several delays to ICD-10, it is now "time to move on."
Additionally, according to Modern Healthcare (2/28, Conn, Subscription Publication), "there will be no rollback of compliance dates for Stage 2" meaningful-use targets, "Tavenner said, despite considerable pressure being applied to the agency to further delay compliance dates and add flexibility to its "all or nothing" requirements to meet meaningful-use measures." The CMS Administrator's "comments triggered a quick, and apprehension-filled, response from the American Medical Association." AMA President Dr. Ardis Dee Hoven said, "The AMA is deeply concerned that Medicare does not have a back-up plan if last minute testing demonstrates anticipated problems with this massive coding transition."
CQ (2/28, Reichard, Subscription Publication) reports that according to Dr. Hoven, "The slightest glitch in the ICD-10 rollout could potentially cause a billion dollar backlog of medical claims that jeopardizes physician practices and disrupts patients' access to care." Dr. Hoven added, "At the end of the day sticking hard and fast to the ICD-10 deadline without a backup plan to address disruptions in medical claims processing will hurt doctors and their patients."