You are here
From the Governor January 2014
From the Governor January 2014

January 2014
---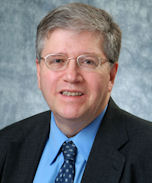 This month's newsletter provides details about new INDOT guidelines for performing CDL physicals and other informational items. As we all huddle indoors in subzero temperatures, I would like to reflect on the past year and the challenges that await us in the coming year.
J. Matthew Neal, MD, MBA, CPE, FACE, FACP
---
New Department of Transportation (DOT) Guidelines Take Effect May 1, 2014
On May 1, only specific physicians may do DOT/CDL physicals for patients who need a commercial drivers' license. Physicians interested in becoming a "certified" DOT physician may obtain further information to register for Web-based training.
---
Upcoming Indiana Chapter Webinar!
Tuesday, January 14, 2014
6:30 pm EST
"Physician Practice Panel - From Employment to Private Practice and Back"
Derrick Williams, MD
Indiana University Health Ball Memorial Hospital is accredited by the Indiana State Medical Association (ISMA) to sponsor continuing medical education for physicians. IU Health Ball Memorial Hospital designates this live activity for a maximum of 1.0 AMA PRA Category 1 Credit™. Physicians should claim only the credit commensurate with the extent of their participation in the activity
---
Indiana Council Member Featured in Video
Dr. Deepak Azad, Indiana Chapter Council Member and President of ISMA, was recently featured in a video discussing the new drug prescribing rules.
---
Items of Interest
Government Racing To Remedy HealthCare.gov Error Leaving Many Without Medicaid Coverage.
In a 1,600-word report, the Washington Post (1/5, Goldstein, Eilperin) detailed Federal and state efforts to get 100,000 or more Americans into Medicaid or the Children's Health Insurance Program after defects in the Federal insurance exchange left them in a software void, qualified but not enrolled. The Obama Administration has begun "a barrage of phone calls" to people in 21 states to tell them "to start over at their state's Medicaid agency," while states are also "racing to cope," either enrolling people with what data they have or urging them in letters to contact the state to enroll. The Post says coverage can become retroactive, and the government is working to fix the automatic transfer process.
California Extends Insurance Payment Deadline To Jan. 15 After Residents Encounter Problems.
The Los Angeles Times (1/5, Terhune) reports that Covered California is struggling to get health insurance payments processed after residents "encountered website glitches trying to pay online and jammed phone lines" trying to get help from the state or their insurers. As a result, the state on Saturday moved the payment deadline back to Jan. 15 for coverage that will be retroactive to Jan. 1 and after complaints about "problems getting an invoice from their insurance company or paying their first month's premium." Kaiser Permanente told consumers their payments could be "postmarked or submitted online by Jan. 15," while Covered California said it had to receive the payments by then.
Government Faces Challenges Enrolling Rural Communities In ACA.
The AP (1/5, Nelson-Gabriel) examined how difficult it is to get people in some rural areas of the US to sign up for health insurance and overcome general distrust, lack of Internet connectivity, and lack of transportation for the long drives to providers. Moreover, cost of even subsidized plans is an issue in sparsely settled areas where some residents feel their choice is between food, heat, and medical insurance, the AP says, examining the reaction to the Affordable Care Act in Florida's Panhandle and Michigan's Upper Peninsula. PanCare of Florida, which is using Federal grant money for outreach, has a strategy to hire local people who can talk about the law with their neighbors.
Despite Reforms, ACA Could Leave Some "Underinsured."
The AP (1/4, Alonso-Zaldivar) reported that though "for working people making modest wages and struggling with high medical bills from chronic disease" the Affordable Care Act "sounds like long-awaited relief," the law's "promise could go unfulfilled." While they will "be able to get insurance and financial help with monthly premiums...annual out-of-pocket costs could still be so high they'll have trouble staying out of debt."
Los Angeles Says It Will Take Steps To Curb Practice Of Hospitals Abandoning Patients.
The Los Angeles Times (1/4, Winton) reports Los Angeles City Attorney Mike Feuer on Friday has promised take a tough stand on the "illegal practice" of "abandoning homeless patients on skid row." The paper says the that in a settlement unveiled Friday, the 224-bed Beverly Hospital in Montebello agreed "to pay $250,000 in civil penalties and legal fees after" it faced it faced allegations that it took "a patient by taxi to skid row and leaving her without making any arrangements with a shelter."
Hospitals, Physicians Seeing Just Slight Uptick In Newly Insured Patients.
In an article titled "Early Days Of Obamacare Bring Trickle, Not Flood, Of Patients," Reuters (1/4, Begley, Krauskopf) reported that despite fears hospitals and doctors' offices would be overrun with newly insured patients after the Affordable Care Act plans went into effect January 1, providers are only seeing a slight uptake in cases.
Hospital margins bounce back as admissions keep sliding
Hospitals in the U.S. have rebounded from the Great Recession and are showing stronger operating margins than in years past, even as more care shifts from inpatient to outpatient. (Modern Healthcare) Full Story.
Growth of senior-specific EDs holds quality promise but raises cost issues
A small but growing number of hospitals are building emergency departments specifically for elderly patients but the trend is being questioned regarding cost effectiveness. (Modern Healthcare) Full Story.