You are here
From the Governor February 2014
From the Governor February 2014

February 2014
---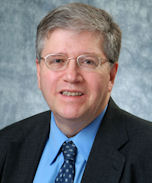 This month's Newsletter contains information on an upcoming webinar, the 2014 Chapter and National meetings, the Governor-Elect election later this year, our new Resident/Fellow Member Council Chair, and other items. As always, if you have information you would like me to communicate to the membership, please do not hesitate to contact me.
J. Matthew Neal, MD, MBA, CPE, FACE, FACP
---
Upcoming Indiana Chapter Webinar
"Nutrition 101: What Internists Need to Know to Better Care for Patients"
Amanda Velazquez, MD
Internal Medicine Resident, IU School of Medicine
Tuesday, March 18, 2014
6:30 PM EST
Objectives:
Understand basic concepts of nutrition as applied to the general patient population.
Understand the importance of good nutritional counseling on patients' health.
Understand the challenges that some patients have in making good nutritional choices.
Indiana University Health Ball Memorial Hospital is accredited by the Indiana State Medical Association (ISMA) to sponsor continuing medical education for physicians. IU Health Ball Memorial Hospital designates this live activity for a maximum of 1.0 AMA PRA Category 1 Credit™. Physicians should claim only the credit commensurate with the extent of their participation in the activity.
---
2014 Indiana Chapter Meeting Update
The 2014 Indiana Chapter Meeting will be on October 31 and November 1, 2014 (Friday-Saturday) at the Embassy Suites North, 3912 Vincennes Rd, Indianapolis, IN. Friday will be the Scientific Meeting, and our Education Committee (headed by our Program Chair, Dr. Randy Lee) is working on an excellent slate of presentations. Saturday will be ABIM Self-Assessment
Modules, topics to be announced. As with last year, we will have a reception on Thursday evening, October 30, with poster judging to follow that.
---
ACP 2014 Internal Medicine Orlando!
The 2014 ACP National Meeting will be April 10-12 in Orlando, FL. If you are planning to attend please register quickly and make your housing arrangements, as they fill up quickly.
---
Governor-Elect Election
In every Chapter's Governor's second year, there is an election for the new Governor-Elect Designee. This person will become Governor-Elect after the 2015 ACP National Meeting and Indiana Chapter Governor after the 2016 ACP Internal Medicine Meeting. All physicians active in ACP Chapters are non-paid volunteers, including the Governor.
Later this month or next, ACP will send out a notice to all Chapter members announcing that nominations for Governor-Elect are open. In order to run for the Governor-Elect position, a Chapter member must be a Fellow or Master in good standing.
An election will be held later this summer for the Governor-Elect position, and the winner will be announced in November 2014. The Indiana Chapter's Nominations Committee will select two candidates who have agreed to serve from all of the nominees. A Call for Nominations will be sent out in April to the membership.
Our Nominations Committee is chaired by Heidi M. Lakanen, MD, FACP, and nominations can be sent to her once the Call for Nominations goes out. The other committee members are Brad Sutter, MD, FACP, and Deepak Azad, MD, FACP.
The Governor-Elect will attend multiple educational initiatives and webinars hosted by ACP and work with me until his/her installation as Indiana Chapter Governor after the 2016 ACP IM meeting in April, 2016.
---
New Resident/Fellow Member Council Chair Elect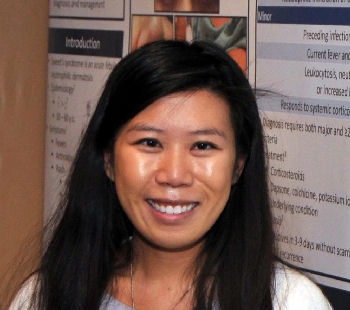 Congratulations to Chrissie Tran, DO, PGY-2 resident at St. Vincent Hospital, who has been elected Chair-Elect of the Indiana Chapter Resident/Fellow Member Council. Dr. Tran will work closely with this year's Chair, Dr. Jeff Glant, and will assume duties as Council Chair on July 1.
---
Items of Interest
CMS: ACO Pilot Program Saved Medicare $380 Million In 2013.
On Thursday, HHS officials announced savings stemming from the Accountable Care Organizations set up under the Affordable Care Act. Several outlets, --some national papers - cover the news, painting a positive picture of what is seen as a major aspect of the law. USA Today (1/31, Kennedy) reports that, according to CMS, the ACO pilot program saved Medicare "more than $380 million in its first year of operation." Jonathan Blum, the principal deputy administrator for the Center for Medicare Services, in making the announcement said, "We are even more pleased that the quality scores are improving."
Reuters (1/31, Morgan) quotes Blum further, "Overall, the ACO program's a net saver to the Medicare program. It's giving us great confidence that this is the right course for the Medicare program and we are confident that it will continue to show quality improvement and cost savings."
The Wall Street Journal (1/31, Beck, Subscription Publication) reports that CMS revealed about half of the 114 hospitals and doctors groups that started Accountable Care Organizations under the Affordable Care Act in 2013 successfully slowed Medicare spending in their first year, but only 29 of them saved sufficient money to qualify for bonus payments. Still, CMS was pleased with the progress.
The Hill (1/31, Easley) "Healthwatch" blog reports that in a statement, HHS Secretary Kathleen Sebelius also lauded the news. Also reporting are CNBC (1/31, Mangan), the National Journal (1/31, Ritger, Subscription Publication), CQ (1/31, Reichard, Subscription Publication), Modern Healthcare (1/31, Evans, Subscription Publication), the Arizona Republic (1/31, Alltucker), and Bloomberg BusinessWeek (1/31, Tozzi).
Study Shows Premiums Under ACA May Be Lower Than Those Offered By Employers.
The Hill (1/31, Viebeck) "Healthwatch" blog reports on a new analysis from global consulting firm PricewaterhouseCoopers (PwC) which finds that health insurance premiums under the Affordable Care Act are "comparable to or lower than premiums for similar coverage on the employer-based market." The study concludes, "Across the board, at every level, average exchange premiums are lower than this year's average premiums for employer-sponsored coverage. In addition, most exchange shoppers have a wider variety of plans than the typical employer-based offering." According to the blog, these findings will "add to a heated political debate over whether the healthcare law has raised prices for plans on the individual and small group markets."
CNBC (1/31, Mangan) explains, though, that "many of the exchange plans have narrower provider networks, with more limited choices of doctors and hospitals," than employer-offered plans. These "narrow networks" may have helped hold down the costs of exchange plans.
Cantor: House Will Vote On ACA Alternative In 2014.
The Los Angeles Times (1/31, Memoli) reports that House Majority Leader Eric Cantor (R-VA), speaking to members of the GOP caucus at a retreat in Maryland, announced that the chamber would vote on an alternative to the Affordable Care Act in 2014. According to a Republican aide, Cantor "said the proposal would build off of various alternative health plans that Republicans have offered this year," and "would allow consumers to buy plans across state lines, reform medical liability and create health savings accounts, among other components."
Still, Politico (1/31, Sherman) reports that the "contours of that plan are not finalized and will be discussed further Thursday, and even more in Washington." Also reporting on Cantor's announcement are the National Journal (1/31, Alberta, Subscription Publication) and Roll Call (1/31, Newhauser, Subscription Publication).
Republicans Keen On Changing ACA's 30-Hour Rule.
The New York Times (1/31, Mandelbaum) "You're The Boss" blog, considers the Affordable Care Act's employer mandate, namely the provision defining full-time work as 30 hours a week. The blog quotes House Ways and Means Chairman Dave Camp (R-MI), who said at a hearing Tuesday, "The 30-hour rule in the health care law is forcing employers to make the tough decision of cutting hours and workers, and preventing them from growing their businesses." And while Camp "said he would prefer to repeal the entire" law, he continued, "that cannot and should not deter us from looking at specific pieces of the law."
Poll Shows Most Americans, While Skeptical, Don't Want Total Repeal Of ACA.
The Hill (1/31, Easley) "Healthwatch" blog reports a new Kaiser Family Foundation poll revealed Thursday that while "support for ObamaCare remains low, the public largely favors making changes to the law rather than repealing it."
MSNBC (1/31, Whitaker) reports that the survey showed "55% want opponents of the Affordable Care Act to accept that it is the law of the land and work to improve it," while just "38% say they should consider to repeal it."
The Kaiser Health News (1/31, Rau) reports that the tracking poll also revealed uninsured Americans "are increasingly critical" of the ACA "as its key provisions kick in." Unfavorable views of the law among the uninsured rose from 43 percent to 47 percent since December.
In somewhat contradictory news, though, The Hill (1/31, Shabad) "Healthwatch" blog reports that a new Gallup poll released Thursday found over half of those without insurance in the U.S. "say they plan to get it through a government exchange"
State Legislatures Still Trying To "Gut" ACA.
The Washington Times (1/31, Howell) reports that across the country, states are resuming their "efforts to gut Obamacare," either by "nullifying" the law entirely or by "obstruct[ing] its implementation within their borders." Legislatures in "at least a half-dozen states," including Ohio, Mississippi and Missouri, are making various efforts to "prune back key portions" of the law.
Modern Healthcare (1/30, Subscription Publication) also reports.
Kansas Republicans Seek To Sever Ties To ACA. The Wichita (KS) Eagle (1/31, Lowry) reports that a group of Republican state lawmakers are "seeking to sever Kansas from the authority of the Affordable Care Act." Rep. Brett Hildabrand "introduced a bill at the House Committee on Federal and State Affairs this week that, if passed, would bring Kansas into the Health Care Compact, a group of states asking Congress to give them independence from the Affordable Care Act." Hildabrand "said the idea came from an e-mail conversation with Sen. Mary Pilcher-Cook, R-Shawnee, and Secretary of State Kris Kobach."
Future Trends Of EHR Highlighted.
The Healthcare IT News (1/31) reports on the future trends of electronic health record, saying the US Healthcare Provider Predictions for 2014 report, by IDC Health Insights, highlights various "technologies and strategies" in the field of EHR that could be expected in the coming year, amid greater regulatory burden and increased risk. IDC Research Director Judy Hanover noted 10 predictions for EHR, saying the first generation EHR will continue to fail.
Proposed Delay To Two-Midnight Rule Gains Support.
CQ (1/30, Young, Subscription Publication) reports on increasing support for legislation that would delay "the implementation of a new Medicare policy on the length of hospital stays, known as the two-midnight rule." The proposed delay, introduced in the US House of Representatives by Jim Gerlach (R-PA), has 68 cosponsors and has the support of many hospitals. It would delay implementation until October 1, 2014.
Support For ACA Declines Among Uninsured.
The Washington Post (1/30, Somashekhar) reports that according to a Kaiser Family Foundation survey, support for the Affordable Care Act has declined among the uninsured "just as many of the program's key provisions went into effect." The poll "found that a quarter of the uninsured had a favorable view of the law this month, while nearly twice as many held an unfavorable view." In December, 36% viewed the ACA favorably, 43% unfavorably.
Lawmakers Trying To Reconcile Bills To Replace SGR Looking At Potential Offsets.
CQ (1/30, Ethridge, Subscription Publication) reports that "lawmakers working on reconciling three bills to replace Medicare's sustainable growth rate system are reviewing a long list of possible offsets that could affect Medicare and Medicaid providers and beneficiaries, as well as the" Affordable Care Act. According to CQ, "Some of the offsets would affect the" ACA, "such as eliminating insurance subsidies for people with incomes over 300 percent of the federal poverty level buying insurance in the exchanges," while "others would" impact "how Medicare treats prescription drugs and manufacturers, change reimbursements to certain providers and make changes to Medicaid payments."