You are here
From the Governor April 2014
From the Governor April 2014

April 2014
---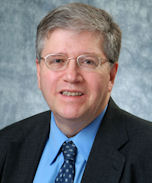 The first day of Spring was March 20, but I am convinced that was a mistake. I hope everyone is doing well in our persistent cold weather. Hopefully many of you will be headed to Orlando for ACP 2014 in a couple of weeks, where we can all strive to increase our vitamin D3 levels into the recommended range. The Board of Governors will be discussing the many resolutions presented for this meeting, and I will return to you with the results of those deliberations.
J. Matthew Neal, MD, MBA, CPE, FACE, FACP
Governor, Indiana Chapter
---
ACP Indiana Chapter Women in Medicine Event
Saturday, May 10, 2014
10:00 AM - 12:00 PM
IU Health Saxony Hospital
Conference Room B
13000 E. 136th Street, Fishers, IN
Franky Voss, MD
IU Health Ball Memorial Hospital
"What in the World is That? Picture and Treatment Overview of GYN Pathology" (10:15 AM - 11:00 AM)
"Five Things that Internist Need to Know about Gynecology" (11:15 AM - 12:00 PM)
Lunch and discussion to follow
Objectives:
Provide an update on cervical cancer screenings.
Review appropriate referral guidelines to gynecology.
Be able to identify common gynecologic pathology.
Registration is free for this event. Please contact Donna Seawards to register as we are providing lunch.
Indiana University Health Ball Memorial Hospital is accredited by the Indiana State Medical Association (ISMA) to sponsor continuing medical education for physicians. IU Health Ball Memorial Hospital designates this live activity for a maximum of 1.5 AMA PRA Category 1 Credit™. Physicians should claim only the credit commensurate with the extent of their participation in the activity.
---
2014 Indiana Chapter Meeting Update
The 2014 Indiana Chapter Meeting will be on October 31 and November 1, 2014 (Friday-Saturday) at the Embassy Suites North, 3912 Vincennes Rd, Indianapolis, IN. Friday will be the Scientific Meeting, and our Education Committee (headed by our Program Chair, Dr. Randy Lee) is working on an excellent slate of presentations. Saturday will be ABIM Self-Assessment Modules, topics to be announced. As with last year, we will have a reception on Thursday evening, October 30, with poster judging to follow that.
---
ACP 2014 Internal Medicine Orlando!
The 2014 ACP National Meeting will be April 10-12 in Orlando, FL. If you are planning to attend please register quickly and make your housing arrangements, as they fill up quickly. We will be having a Chapter Reception at Maggiano's Little Italy at 9101 International Drive, #2400, from 5:30-7:30 pm. Please RSVP to Donna Seawards at donnaseawards@gmail.com if you are planning to attend.
---
Governor-Elect Election
In every Chapter's Governor's second year, there is an election for the new Governor-Elect Designee. This person will become Governor-Elect after the 2015 ACP National Meeting and Indiana Chapter Governor after the 2016 ACP Internal Medicine Meeting. All physicians active in ACP Chapters are non-paid volunteers, including the Governor.
ACP will be sending out a notice to all Chapter members announcing that nominations for Governor-Elect are open. In order to run for the Governor-Elect position, a Chapter member must be a Fellow or Master in good standing.
An election will be held later this summer for the Governor-Elect position, and the winner will be announced in October or November 2014. The Indiana Chapter's Nominations Committee will select two candidates who have agreed to serve from all of the nominees. A Call for Nominations was sent March 31 to the membership.
The deadline for nominations is April 24. Our Nominations Committee is chaired by Heidi M. Lakanen, MD, FACP, and nominations can be sent to her. The other committee members are Brad Sutter, MD, FACP, and Deepak Azad, MD, FACP.
The Governor-Elect will attend multiple educational initiatives and webinars hosted by ACP and work with me until his/her installation as Indiana Chapter Governor after the 2016 ACP IM meeting in April, 2016.
---
Items of Interest
Obama Announces ACA Enrollment Has Reached Six Million.
Coverage of the announcement that Affordable Care Act healthcare marketplace enrollments have reached six million is generally straightforward, with reports saying the news was touted by the Obama Administration as a success - given that the number was generally not expected to be reached. However, Republicans - and some reports - note that the Administration had initially set a bar of seven million enrollees by March 31, 2014. There were just two brief broadcast network newscast mentions of the story, though major newspapers covered it.
The AP (3/28, Alonso-Zaldivar) reports that the Affordable Care Act, "back on track after a stumbling start...reached a milestone" with the announcement that more than six million people have signed up for healthcare coverage through marketplaces. However, the White House "has yet to announce how many consumers actually closed the deal by paying their first month's premium." Reuters (3/28, Rampton) says that just 10 days ago, the Obama Administration said enrollment was above five million, and started a push to drive up enrollment before March 31. ABC World News (3/27, story 6, 0:25, Sawyer) reported that though the President is "overseas," the "milestone" is "an achievement for him here at home."
USA Today (3/28, Kennedy) says President Obama announced the news "on a conference call with health care navigators and volunteers while he was traveling in Italy. He thanked them for their help." But House Speaker Boehner's spokesman Brendan Buck said that "until the government releases demographics, numbers of those who have paid their premiums, and numbers of those newly insured, the number 'enrolled' won't tell a complete story."
The New York Times (3/28, Joachim, Subscription Publication) reports the White House said demand "has surged in recent days...with 1.5 million visits to HealthCare.gov and 430,000 calls to the program's call centers on Wednesday alone."
CMS Compensating Hospitals For Overall Quality.
USA Today (3/28, Mcelhaney) reports on the shift of Medicare and Medicaid payments based on procedures to compensating for greater health. The article notes hospitals are "getting creative when it comes to meeting tough new mandates in the Affordable Care Act to improve care and increase patient satisfaction." Specifically, CMS has started paying "hospitals for infection prevention, successful surgeries, low readmission rates and patient satisfaction scores."
Report Rates Safety Of Nearly 2,600 US Hospitals. According to the CBS News (3/28, Firger) website, Consumer Reports has "released an updated report that scores the safety of 2,591 U.S. hospitals." Hospitals were "rated in five categories: mortality (death rates), readmissions, overuse of CT scans, hospital-acquired infection rates and ease of communication among health care staff and patients."
On its website, TIME (3/28, Park) reports that investigators "used this information to score hospitals on a scale from 1 to 100." Although "the average hospital score was 51, on specific measures, the number of low-rated hospitals outnumbered the higher-rated ones." Also covering the story are Reuters (3/28, Begley) and Medscape (3/28, Brooks).
House bill would delay ICD-10 deadline until at least 2015
The planned implementation of a nationwide conversion to the ICD-10 family of diagnostic and procedural codes would be extended at least a year by a House Ways and Means Committee bill aimed at providing the annual fix of the physician sustainable growth-rate formula. Full Story
Permanent 'doc fix' unlikely as deadline nears
The prospects for a permanent doc fix before the March 31 deadline are looking increasingly remote. No agreement has been reached on how to pay for a repeal and replacement of Medicare's SGR formula. (Modern Healthcare) Full Story