The Chapter Centennial Legacy Award celebrates ACP's centennial by recognizing one seminal chapter member whose service to the chapter had a significant impact on the chapter's viability. This individual should exemplify ACP's core values including:

Leadership
Excellence
Respect
Compassion
Professionalism
Responsibility
Read about the state awardee and join us in congratulating him.
---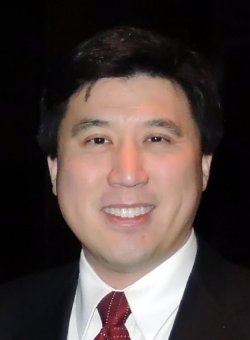 Dr. Michael Sha is an example of tireless dedication to the ACP. He has been involved continuously in the ACP since residency, having served as National Chair of the Council of Associates (now called Council of Residents/Fellows) and Council of Early Career Physicians. He has served numerous roles in the chapter, culminating in his service as Governor from 2008-12. He is also a recipient of the Indiana Chapter Laureate Award.
His involvement has been essential to the continued financial/operational viability of the Indiana Chapter. His attention to detail regarding financial investments while serving as Treasurer and Governor has placed the chapter in an enviable financial position going forward. He was also instrumental in hiring our current Executive Director, which has improved operational functioning.
While the list is long of physicians who have given to the Indiana Chapter, Dr. Sha stands out as exemplifying ACP's core values of leadership, excellence, respect, compassion, professionalism, and responsibility.
More about the Chapter Centennial Legacy Award:
Award Booklet - full listing of winners
Press Release Template - for Chapter use