You are here
Illinois Northern Governor's Newsletter August 2016
Illinois Northern Governor's Newsletter August 2016

---
---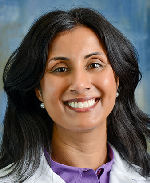 Suja Mathew, MD, FACP, ACP Governor, Illinois Northern
---
A Message from Your Governor
Dear Colleagues,
I hope each of you is enjoying a restful, fun-filled summer with the ones you love. While I too had great experiences, as my summer draws to a close, I engage in an annual ritual of wishing I could turn back the clock to Memorial Day. If I could do it all over again, I would take a few extra days off from work, take a road trip with my sons, read fiction, and fall asleep on a chaise in my backyard. Each spring I put together a dazzling list of new places to go and experiences to have during the warm and hopeful days of summer. But unfortunately, my "must-do" list is asphyxiated by my "to-do" list. I suspect I am not alone. Each one of us likely struggles with balancing the responsibilities of our profession with the demands of our relationships. Longing for time is as much a daily ritual as it is an annual one, and time is a precious commodity indeed.
First, thank you for taking the time to read this newsletter. In it, I will outline some of the important and relevant work being done by ACP at the local and national level. Second, I humbly request more of your time, to consider the ways you can be a more active member of our chapter. I make this brazen request because I know how rewarding ACP involvement can be. The time I have spent with ACP has helped me be a more knowledgeable clinician, more skillful teacher, and a more effective leader. I invite you to reach out and learn more about how ACP can help you make the most of your time.
---
Internal Medicine 2016
Over 7200 physicians attended the annual meeting May 5-7 in Washington D.C. General internists and subspecialists chose from over 200 sessions on clinical and practice management topics. At the Convocation ceremony, over 500 physicians were inducted into fellowship, including over 30 from our region. Congratulations to all our new fellows.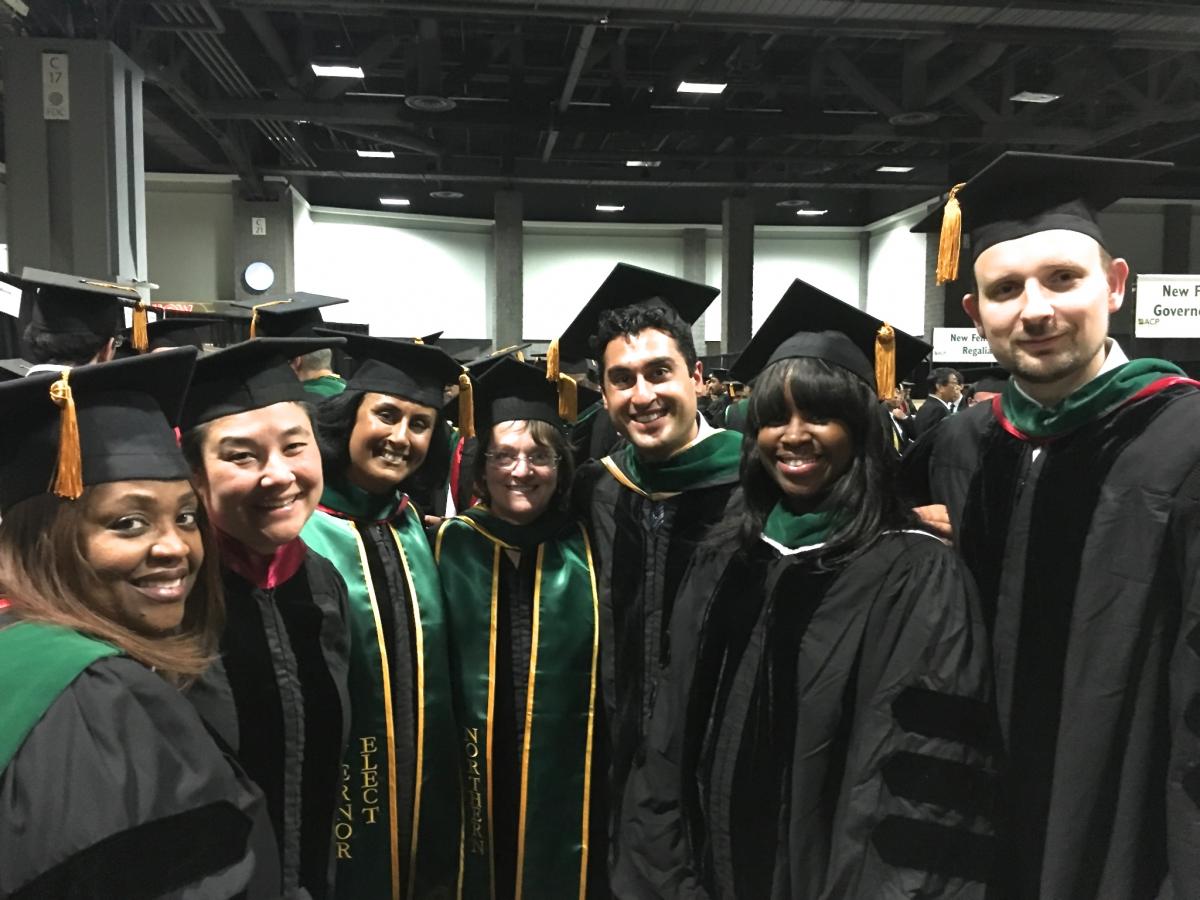 Our chapter hosted our annual reception on Thursday evening. It was a delight to see new and familiar faces, forge friendships, and enjoy the company of colleagues.
---
National News
-The American College of Physicians' 2015-2016 Annual Report of the Executive Vice President, an interactive review of the College's programs, initiatives, and accomplishments over the past fiscal year, is now available.
Browse ACP highlights from the past year, including information about clinical recommendations and policy papers, the High Value Care initiative, our advocacy efforts to represent your interests and needs and much more.
The report represents a snapshot in time and is an attempt to capture the breadth and depth and broad scope of activities and efforts the College is engaged in over this period of time. All of ACP's efforts are done in support of our mission: To enhance the quality and effectiveness of health care by fostering excellence and professionalism in the practice of medicine.
The report also includes a brief video message from Dr. Steven Weinberger, as he prepares to step down as ACP's Executive Vice President and CEO in September 2016.
-ACP released a new position paper, "Addressing the Increasing Burden of Health Insurance Cost Sharing. " In the position paper, ACPs asserts that a different cost-sharing approach is needed to ensure that those vulnerable can afford medically necessary care in the face of rising health coverage costs and stagnant wages.
The recommendations in the paper address ways cost sharing can be made more equitable in the private market by reducing overall health care spending; designing insurance plans that allow access to high-value services; enhancing financial subsidies for marketplace-based insurance plans; improving outreach and health insurance literacy and education; and advocating for updated research on the effects of patient cost sharing.
-ACP applauds a new proposed rule by the Centers for Medicare & Medicaid Services (CMS) that will greatly strengthen the ability of primary care physicians to provide high value, coordinated and patient-centered care to their patients enrolled in Medicare. While the College plans to comment later in detail on the proposed rule, ACP's initial review suggests that the proposal rule, combined with other recent policies proposed by CMS, will effectively help break down long-standing barriers to effective treatment of patients enrolled in Medicare who have chronic and/or behavioral health conditions.
---
Local Chapter News
Our Early Career Physicians volunteers at the Greater Chicago Food Depository's Annual Hunger Walk. This active committee meets regularly for professional networking and community service.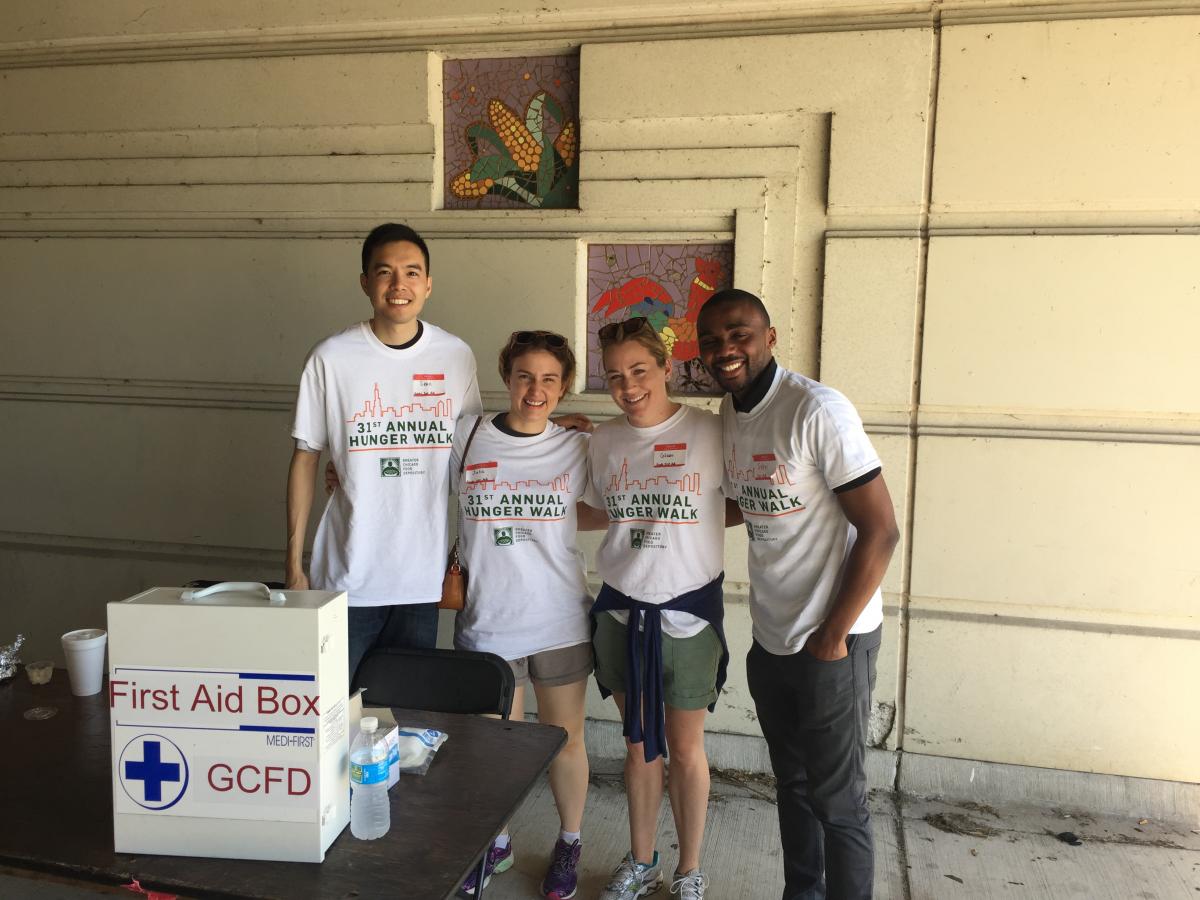 Our Resident Committee held Fellowship Program Director's Panel Discussion with over 60 residents in attendance. It was a great opportunity for resident members to have their questions regarding the fellowship application process addressed by the folks who know best.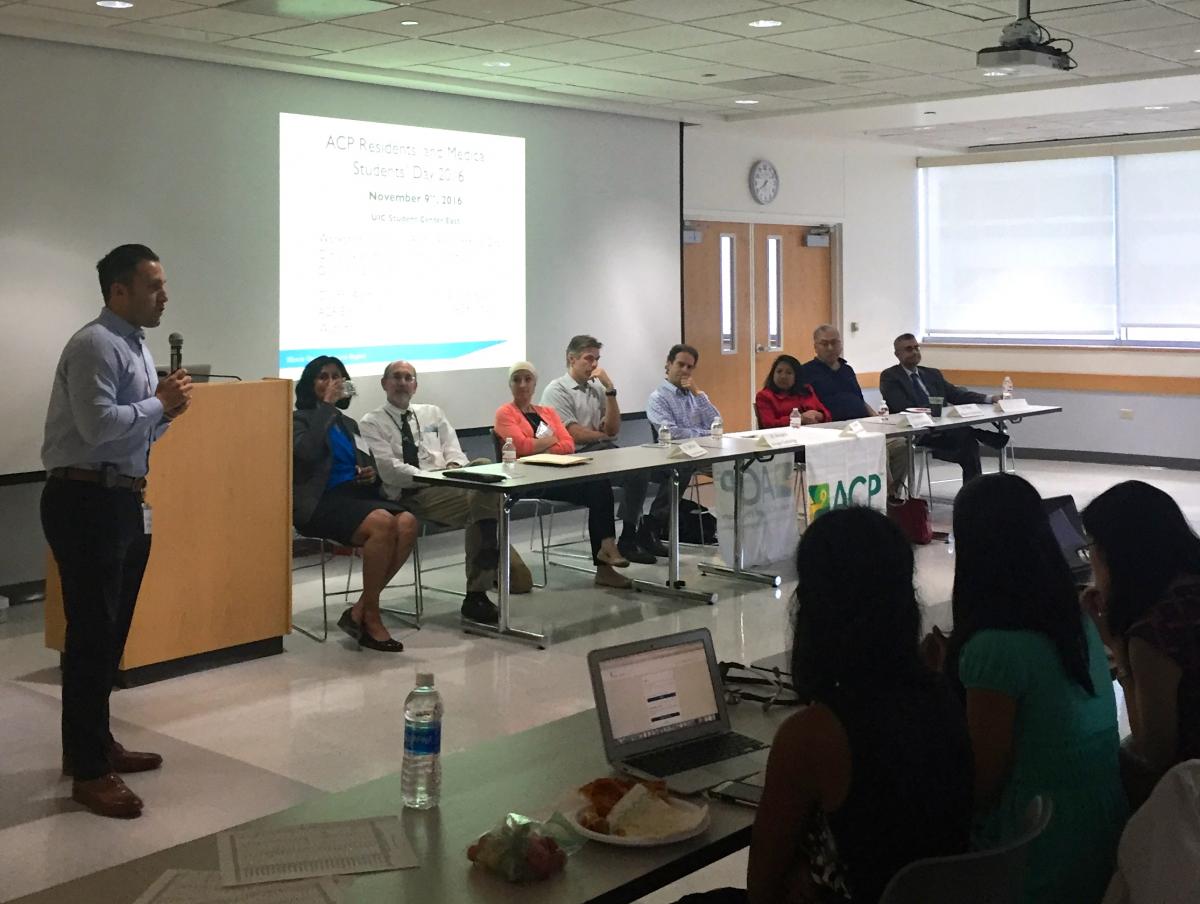 Our annual Resident and Medical Student Day is scheduled for Wednesday November 9, 2016. The Call for Abstracts is linked here. This is a great opportunity for young physicians to submit scholarly work and network with peers.
---
Committee Spotlight
ACP Illinois Northern Chapter sponsors a number of committees with the goal of better meeting the needs of our members and the patients we serve. This issue's committee spotlight is on our Patient Safety and Quality Committee.
The ACP Patient Safety and Quality (PSQ) Committee is collection of physicians from multiple institutions around the Chicagoland area who have different roles in quality and patient safety, including medical student and resident education, hospital administration, population health, and research. Additionally, we have members who are just entering into the world of quality and safety. This committee is the opportunity to network with others with the same interest, and this year we will be working with the ACP task force regarding opioid use to develop a quality project around educating physicians about the CDC guidelines on appropriate opioid practices. We are actively seeking interested and engaged people to be a part of this committee.
| | |
| --- | --- |
| Mary Anderson | Chair, IT Committee |
| David Ansell & Carlotta Rinke | Co-Chairs, HPPC |
| Angela Bell | Chair, Council of Early Career Physicians |
| Corey Black & Poushali Bhattacharjee | Co-Chairs, Hospitalists Committee |
| Jennifer Bussell & Kevin Smith | Co-Chairs, Patient Safety/QI Committee |
| Don Casey & Janu Khandekar | Co-Chairs, Awards Committee |
| Leah Durst | Co-Chair, Med-Peds |
| Cathy Cheng | Chair, Education Committee & MKSAP Study Hall |
| Sean Greenhalgh & Alfredo Mena Lora | Co-Chair, Speakers Bureau & MKSAP Study Hall |
| Beth Schulwolf | Chair, Women in Medicine |
| Roberto Simons & Aleida Rodriguez | Co-Chairs, Council of Resident/Fellow Mbrs |
| Babs Waldman & Robert Saqueton | Chair, Safety Net Interest Group |
If you are interested in participating in a committee please contact Colleen Keeku (link: colleenkeekuacp@gmail.com)
---
New Fellows
Angela M Bell, MD FACP
Gautam Kantilal Bhanushali, MD FACP
Thomas E Bleasdale, Jr MD FACP
Katya Y Cruz Madrid, MD FACP
Sriram Darisetty, MBBS FACP
Peter L Jaggard, MD FACP
Jill O Jin, MD FACP
Ana Ricardo, MD FACP
Salih Samo, MD FACP
David I Weiss, MD FACP
ACP Fellowship will add value to your professional life. It is a mark of distinction from colleagues who recognize accomplishments and achievements over and above the practice of medicine. Fellowship honors those physicians who have made contributions to medicine, to their community, or to ACP. More information on fellowship can be found here:
---
Contact Information
Suja Mathew, MD, FACP
Governor, Illinois Northern Region
(e): smathew@cookcountyhhs.org
Colleen Keeku
Associate Executive Director
(p): 312-618-5839
(e): colleenkeekuacp@gmail.com