You are here
GOVERNOR'S NEWSLETTERSeptember 2014
GOVERNOR'S NEWSLETTERSeptember 2014

---
---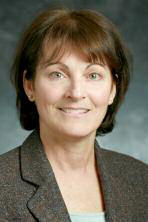 Marie T. Brown, MD, FACP, ACP Governor, Illinois Northern
April marked the half-way point of my term as Governor for Illinois Northern Region, giving me the opportunity to reflect on what we have accomplished and to plan for what is still to come! We've listened to you, and our dedicated Council members, committee chairs and volunteers have designed programs in direct response to your requests. The remainder of this newsletter highlights activities and resources to assist you.
I'm pleased to report the results of our recent Council election. The ACP Illinois Northern Governor's Advisory Council welcomes newly elected members Dr. Jay Bhatt and re-elected Dr. Jennifer Bussell. Dr. Bhatt is the Chief Strategy and Innovation Officer for the Chicago Department of Public Health (CDPH) and Dr. Bussell Chairs the ACP IL Patient Safety/QI committee. Dr. Suja Mathew interim Chair of Medicine at Cook County Hospital and Dr. Jackie Ivey-Brown from Advocate Christ Hospital have been appointed to the Council as of April 2014. The nominating committee, chaired by Dr. Dan Dilling, received many excellent recommendations. I want to thank all of you who voted and the candidates for their interest.
Also an important milestone is the selection of the candidates for the Governor election. After careful consideration, the nominating committee has named Dr. Mary Anderson and Dr. Suja Mathew as candidates for the upcoming Governor election. The winning candidate will begin a four-year term in April 2016. The ballots for the current Governors-elect election have been mailed. The voting membership (Masters, Fellows, Members, and Resident/Fellow Members with an elect date of 8/1/2012 or earlier) can vote via online (www.directvote.net/ACP/) or mail-in ballot. Check out the Chapter's Web site for full details on the candidates' bios and vision statements.
It is always a honor to congratulate new Fellows and Masters of the College. IM 2014 in Orlando was well attended and we celebrated 75 new Fellows and our new Master, Dr. Alan A. Harris.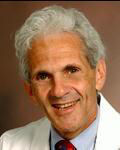 Dr. Harris is Professor of IM and Preventive Medicine, Associate Chair, Dept. of IM and Senior Attending Infectious Diseases. He was Program Director for the IM Residency. He is currently Associate Program Director of Subspecialties and Hospital Epidemiologist at Rush. He has researched and published in infectious diseases, public heath, and epidemiology. Honors include numerous awards for excellence in Clinical Medicine and teaching. He is a public health consultant for the Chicago Dept. of Health on communicable diseases, bioterrorism and immunization. He has served on the State of Illinois Governor's Panel of Public Health Advisors. As an Associate member, he hosted and chaired the first statewide meeting in the country for ACP Associates, which is now done in states throughout the country. He was a founder of the Doctor's Dilemma competition. For the Northern Illinois Chapter, he served on the Governor's Advisory Committee and added his expertise to the planning of Chapter meetings. He regards the ACP academic programs as integral to resident training in IM, and he is a role model for lifelong career ACP membership.
Boston will host IM 2015 and the 100th anniversary of the ACP (April 30 - May 2, 2015) and will be a momentous opportunity to celebrate our next group of Fellows. If you have been thinking of applying for Fellowship, move it to your "important' and 'urgent' pile. Becoming a Fellow in the ACP was one of the most significant actions I took and changed my professional career and facilitating countless wonderful opportunities, most significantly becoming your ACP Governor.
During the past 3 months since my last newsletter your chapter has hosted several events - any of interest to you?

L-R: Luke Hansen, Suparna Dutta, David Kushner
Thirty-seven attended the Hospitalist Meeting, held May 29th at Wildfire Chicago. Dr. Suparna Dutta and Dr. David Kushner discussed optimizing patient satisfaction in the setting of patient experience-based reimbursement, and how this has positively affected their patients. Chair Luke Hansen will be formalizing a hospitalist committee -please let him know if you would like to be involved.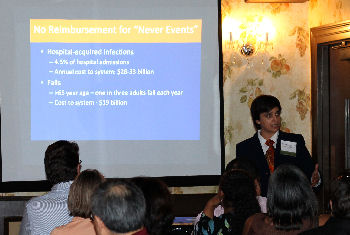 Dr. Agrawal addresses the Safety Net Providers
The SafetyNet Committee, Chaired by Babs Waldman, has begun to address the needs of our ACP members working in the FQHC's and SafetyNet hospitals. The first meeting, held June 19 at Piccolo Sogno, was enthusiastically attended. Dr. Abha Agrawal presented on Quality Improvement at Norwegian American Hospital in Chicago. A panel comprised of Dr. Peter Mayock, Kina Montgomery MS, RN-BC, and Dr. Dan Vicencio presented quality improvement strategies from their practices.
Student Council: Drs. Anderson and Vavra along with Geoffrey Dang-Vu and Emmy Yuri hosted a dinner for student members and their leadership in April. Core Clerkship directors, IM faculty advisors and students representing all 7 medical schools were in attendance including international medical students. Additional meetings are planned for the near future to encourage student membership.
As always I welcome your advice and encourage your participation. Please feel free to contact me regarding how your ACP can serve you.
---
2014 Convocation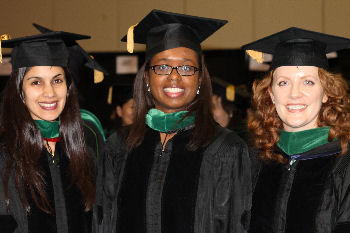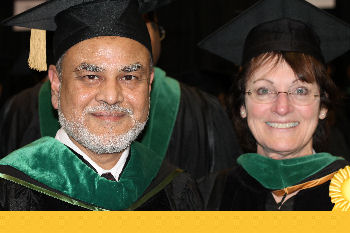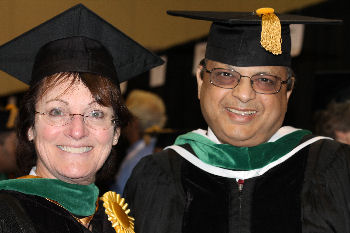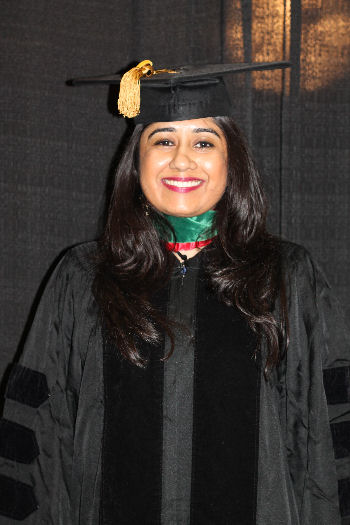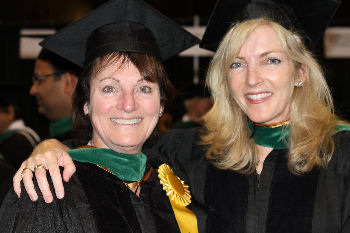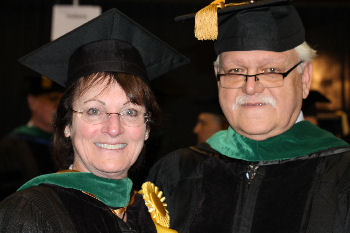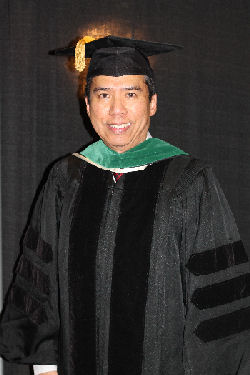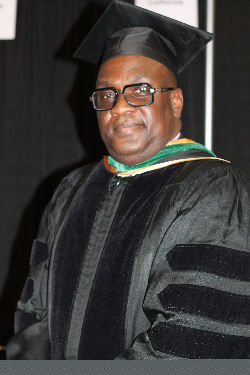 ---
Regional CME Meetings
The Northern Region Council and committee chairs met in March 2014, focusing on serving you and your patients and bringing ACP resources to you. The success of the first regional educational meeting in Winfield, hosted by Dr. Larry Schouten, demonstrated the tremendous interest and enthusiasm among our members for quality education and good conversation. Regional meetings offer an opportunity to efficiently meet recertification requirements, network and share best practices with other ACP members. We will continue to host regional education meetings; if you and your colleagues have an interest in co hosting a local meeting, we will make it happen! Contact Colleen Keeku, project coordinator, for details.
---
ABIM MOC Requirements
The new maintenance of certification requirements from the ABIM have rolled out and ACP has heard your concerns loud and clear. Hopefully you have received a letter from ACP CEO Dr. Steve Weinberger regarding his communications with ABIM. In the meantime, the Illinois Chapter is providing more resources to help you understand the process and meet MOC. Our goal is to focus on ways to incorporate MOC that are relevant to you, meaningful to your practice, and improve patient care. The Council has prioritized assisting members in understanding and completing requirements.
Feel free to contact me if you have any questions.
---
MKSAP Live Study Hall
A free benefit for members, MKSAP Study Hall broadcasts live each Tuesday night at 8:00 pm providing a fun, interactive, online board review while providing attendees an opportunity to gain MOC points by completing MKSAP sections. This successful pilot program in Illinois is now going national! Congratulations to Chairs Drs. Cathy Cheng and Sean Greenhalgh and all the moderators for the past 52 weekly programs and launching their second year! Register to join the weekly sessions.
---
New Leaders & Opportunities
Drs. Harneet Bath and Angela Bell will co-chair the Council of Early Career Physicians, while outgoing Chair, Dr. Valerie Press will focus on the new Med-Peds interest group. ACP defines Early Career Physicians as members less than 16 years since medical school graduation. Drs. Bath and Bell will be organizing events to facilitate members at similar phases in their career to network and address shared interests. The first event, the Fall Wine Tasting Mixer, will be held October 2, at Bin 36. Details and registration available.
The ACP Illinois Northern Speakers Panel, chaired by Drs. Sean Greenhalgh and Jill Wener, was launched this summer to provide expert speakers (without industry support) for your next Grand Rounds, Keynote Address or Medical Staff meeting. Speakers will address a variety of medical topics, from transitions in care, choosing wisely, diabetes to practice management and professional development topics. Contact Marie Brown to request a speaker.
The Med-Peds Interest Group led by Drs. Leah Durst and Rachel Caskey has met to identify the needs of our dual-certified colleagues. A survey to assess needs and plans for developing programming are next on their agenda. If interested please let us know so that we can include you as this group develops.
---
Advocacy
Leadership Day 2014 was well attended by both regions in Illinois. The Northern Region provided financial assistance for 12 members in the delegation to attend briefings and meet with elected officials. Congressional visits covered several topics including SGR, liability reform, GME financing, and extending Medicaid payments.
Also in the advocacy arena, Drs. Ansell and Rinke, co-chairs of the HPPC (Health and Public Policy Committee), have submitted two resolutions to the ACP for consideration by the Board of Governors. Eleven resolutions from five Chapters were submitted and are available now for member review and comment. Please review the resolutions and forward your comments to Dr. Brown, Governor of the Northern Region. She will use your comments to prepare her testimony at the BOG meeting this September in Chicago.
---
Upcoming Events
MKSAP Live Online Study Hall
Continuous, Tuesday nights at 8:00 pm
Register here
October 2, 2014
ACP Early Career Physicians Fall Wine Tasting Mixer
October 2, 2014 @ 7:00 PM
Bin 36
339 N. Dearborn, Chicago, IL
Register Here
October 10, 2014
Illinois Northern Residents' & Students' Day
UIC, Chicago, IL
November 7 & 8, 2014
Illinois Chapter Scientific Meeting
iHotel, Champaign, IL
April 28 - May 2, 2015
IM 2015
Boston, MA
More Information