You are here
Governor's Newsletter March 2016
Governor's Newsletter March 2016

---
---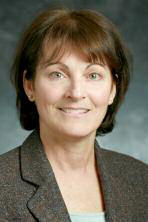 Marie T. Brown, MD, FACP, ACP Governor, Illinois Northern
---
Governor's Message
Dear ACP members,
I would like to wish you all a healthy and exciting new year in 2016. I expect it will be as full of changes as 2015, hopefully for the benefit of you, your families and your patients.
Highlighting just a few of the events in 2015 will demonstrate what an exciting year it was. We invite you to visit our photo gallery to view pictures.
The ACP Illinois State Chapter meeting was held in November at the University Club of Chicago. For the first time, the meeting was separate from Resident's Day, and 195 Attending Members joined us. The day was an amazing success. Under program committee members Drs. Cheng, Schultz, Black and Rull, this fast paced overview of medicine with ambulatory and hospitalist tracks was very well received. Staff members from ABIM were present during both days to assist with maintenance of certification questions. Our keynote speakers: Dr. Christine Sinsky on "Joy in Medicine-solutions to Burnout", Dr. Rachel Caskey Immunization expert, and Dr. Kurt Kroenke author of the PHQ-9 delivered outstanding presentations. The "Multiple Small Feedings of the Mind" format allowed those in attendance to experience a superb overview of medical updates delivered by over 40 nationally known faculty.
In 2015, the Women in Medicine group met for the first time. The group continues to provide an opportunity for networking and innovative programming. In January their focus was "Negotiating Employment: Pay, Project, Time."
Residents Day in October was the most successful ever, hosting 17 residencies and 400 attendees.
2016 proves to be an exciting year as well. Here in Illinois, your Health and Public Policy Committee is working to address the changes in marketplace plans provided by insurance companies for our patients. Hard to believe, but payment reforms resulting from the Medicare Access and CHIP Reauthorization Act of 2015 (MACRA) and alternative payment models will be upon us and ACP is helping you make sense of it all.
ACP Leadership Academy presented a Webinar to help educate you on all the coming changes.
MACRA, MIPS, and APMs – What to Expect from all these Acronyms!
Medicare Access and CHIP Reauthorization Act (MACRA), H.R. 2 – What Do Internists Need to Know?
Merit-Based Incentive Payment System (MIPS) or Alternative Payment Model (APM) Which will you choose?
ACP will be there to help you along either path!
This year's Internal Medicine meeting will be held in Washington DC, May 5-7. We look forward to seeing you at the Illinois Reception at Acadiana Restaurant, Thursday, May 5 at 8:00 PM, to celebrate our New Fellows.
MKSAP Live Online Study Hall began the 3rd season and has gone International! Tune in for our webinar every Tuesday night at 8pm; your talented colleagues work through 20 MKSAP questions in a fun and quick fashion to help us all stay current with the explosion of new knowledge.
Many of the faculty you have 'seen' on the webinars are also available to share their experience. Please consider inviting an ACP Speaker to your next Grand Rounds or Annual Medical Staff meeting.
ACP Illinois Northern Speakers Panel
Trusted Medical Education
Without Industry Support
Beginning August 3, 2015, ACP members have free access to DynaMed Plus™, a new evidence-based point-of-care clinical reference tool that provides answers to clinical questions quickly and easily.
As always Dr. Suja Mathew (Governor–elect) and I encourage you to join our local committees, which are open to all, and welcome your input.
—Dr. Marie Brown, MD, FACP
---
ACP Illinois Committee Chairs
Dr. Ansell Co-Chair, HPPC
Dr. Bath Co-Chair, CECP
Dr. Bell Co-Chair, CECP
Dr. Carlos Simons Co-Chair, Council of Resident/Fellow Mbrs
Dr. Black Co-Chair, Hospitalists Committee
Dr. Casey Co-Chair Awards Committee
Dr. Caskey Co-Chair, Med-Peds
Dr. Cheng Chair, Education Committee
Dr. Didwania Chair, Residents' Day
Dr. Dilling Nominations Committee Chair
Dr. Durst Co-Chair, Med-Peds
Erik Escuro Co-Chair, Medical Students
Dr. Greenhalgh Co-Chair, Speakers Bureau MKSAP Study Hall
Dr. Khandekar Co-Chair, Awards Committee
Alexandra Lane Co-Chair, Medical Students
Dr. Aleida Rodriguez Co-Chair, Council of Resident/Fellow Mbrs
Dr. Bhattacharjee Co-Chair, Hospitalists Committee
Dr. Rinke Co-Chair, HPPC
Dr. Waldman Co-Chair, Safety Net
Dr. Saqueton Co-Chair, Safety Net
If you would like to participate in any committees please contact us.
---
Ethics Case Studies
Free CME credit is available where indicated for completion of online educational activities featuring case studies developed by the College's Ethics, Professionalism and Human Rights Committee and Ethics and Professionalism staff and published on Medscape (login required).
---
ACP Guideline on Generic Drug Use
According to a new ACP guideline, "Improving Adherence to Therapy and Clinical Outcomes While Containing Costs: Opportunities from the Greater Use of Generic Medications: Best Practice Advice From the Clinical Guidelines Committee of the American College of Physicians," all clinicians should prescribe generic medications whenever possible as a way to improve adherence to therapy and clinical outcomes while containing costs. ACP looked at how often brand name drugs are used when generic versions are available, how the use of generics influences adherence, whether brand names and generics have similar clinical effects, the barriers to increasing the use of generics, and strategies that can be used to promote greater use of generics.
---
Now available: High Value Care module on managing Conflicts of Interest
The latest ACP High Value Care module, part of ACP's High Value Care curriculum, offers three 10-minute lectures covering basic topics and three "unfolding cases" for in-depth learning about direct-to-consumer drug advertising, industry sponsorship of clinical trials, and the art of communicating with patients about sample medication. All content is accessible via desktop, laptop, tablet, or mobile device. Free online CME credits and MOC points are available for both the lectures and cases. Access the High Value Care module on Managing Conflicts.
---
Save the Date
May 5-7th, 2016 —ACP Internal Medicine 2016, Washington D.C.
November 9th, 2016—Residents' and Medical Students' Day, UIC Student Center, Chicago, IL
November 17 & 18th, 2016—ACP Illinois Internal Medicine 2016, Champagne, IL