You are here
Congratulations to our Members
2017 ACP Young Achievers
View the full list of Young Achievers who will participate in Internal Medicine 2017 as National Abstract Competition Finalists.
---
National Award
Congratulations to Thomas J. Nasca, MD, MACP who received the Steven E. Weinberger Award for Physician Executives/Leaders. All national awards and Masterships will be presented during Convocation at Internal Medicine 2018.
---
Kudos to our New Masters!
Congratulations to John M. Flack, MD, MPH, MACP (Springfield) and Susan Thompson Hingle, MD, MACP (Springfield) have been awarded Mastership of the College and will be honored during the Convocation Ceremony at the 2018 Internal Medicine Meeting. To be considered for Mastership, the candidate must have made a notable contribution to medicine. This includes but is not limited to teaching, outstanding work in clinical medicine (research or practice), contributions to preventive medicine, improvements in the delivery of health care, or contributions to medical literature.
---
2018 Internal Medicine Abstract Competition Winners
Special congratulations to:
Keith Smart, DO, University of Chicago (NorthShore), Evanston, IL, who was a winner in the Resident/Fellow Research category at the Internal Medicine 2018 Abstract Competition. The poster title was "Post-Pulmonary Embolism Syndrome Development in Patients Evaluated by a Pulmonary Embolism Response Team."
---
Congratulations to Our New members and Fellows
---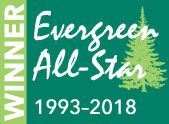 Illinois Northern Wins a 25th Anniversary John Tooker Evergreen All-Star Award
To celebrate the 25th anniversary of the John Tooker Evergreen Awards Program, the Evergreen All-Star Awards recognizes the Illinois Northern Chapter program, MKSAP Online Study Hall. The program has contributed to the strength and breadth of ACP and its chapters, and demonstrated sustainability through successive leadership terms.
---
Illinois Northern Wins 2017 John Tooker Evergreen Award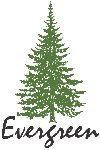 The John Tooker Evergreen Awards Program provides recognition and visibility to chapters that have successfully implemented programs to increase membership, improve communication, increase member involvement, enhance diversity, foster careers in internal medicine and improve management of the chapter. The Illinois Northern Chapter received a 2017 John Tooker Evergreen Award for their initiative, ACP Illinois Northern Chapter Speakers Panel.
---
If you have any current news to share about yourself or a colleague that we can celebrate, please send it along to the Governors, Suja Mathew, MD, FACP and Jame Graumlich, MD, FACP.