You are here
Idaho Governor's Newsletter May 2017
Idaho Governor's Newsletter May 2017

---
---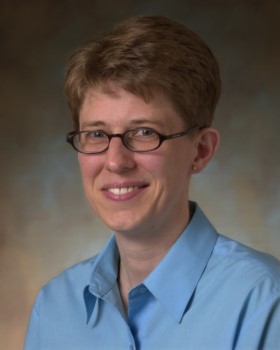 Melissa Hagman, MD, FACP, ACP Governor
---
Internal Medicine 2017 – San Diego, California
In case you missed it, San Diego offered a nice reprieve from the cold winter we had in Idaho; sunny skies, warm days, and a beautiful sea wall next to the hotel and convention center. Thirty-one Idahoans made their way to San Diego to attend the Internal Medicine meeting which includes: abstract competitions, convocation, and scientific sessions. Our chapter governor, Melissa (Moe) Hagman, walked in convocation to honor our new Master, Banu Symington, and three new Fellows, Nagraj Narasimhan, Leslie Nona, and Michaela Schulte.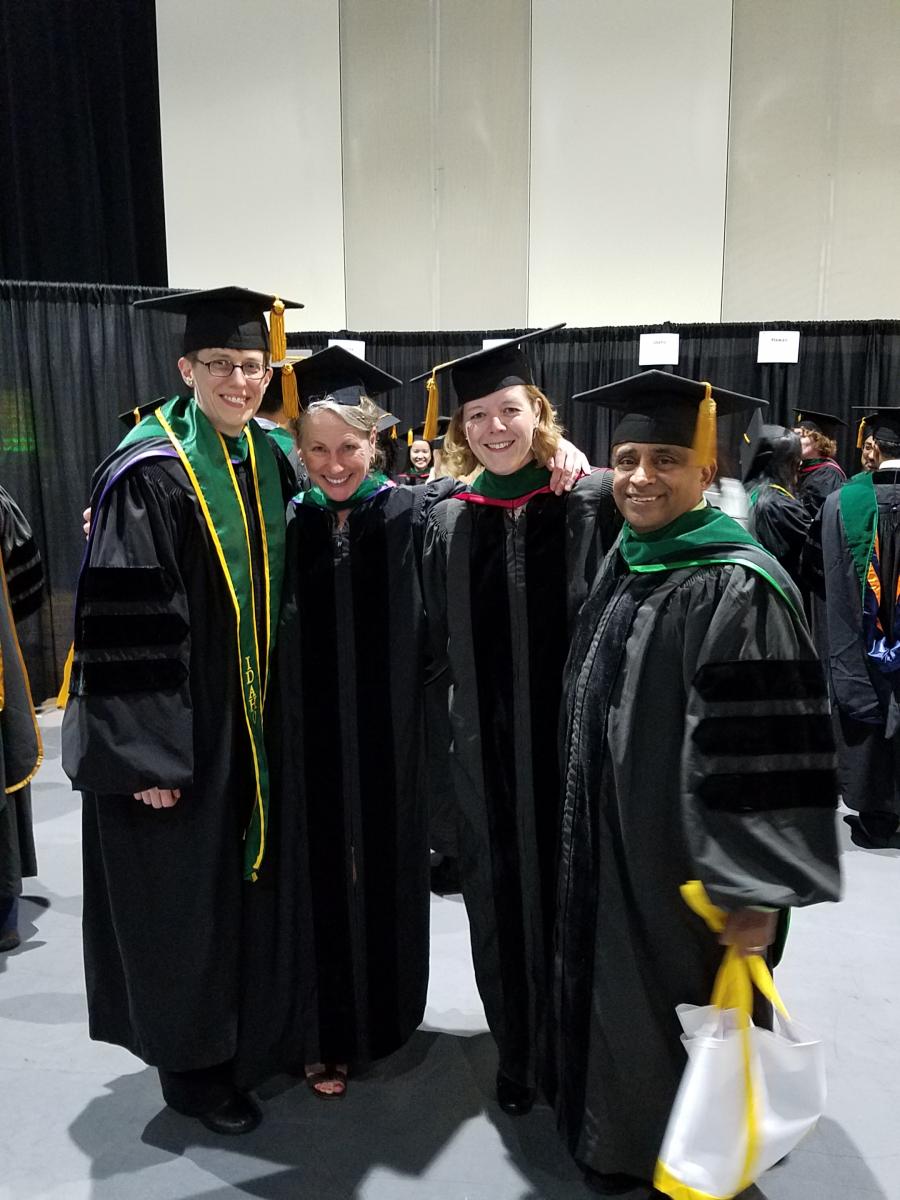 Convocation 2017 – Left to right, Moe Hagman, Leslie Nona, Michaela Schulte, Nagraj Narasimhan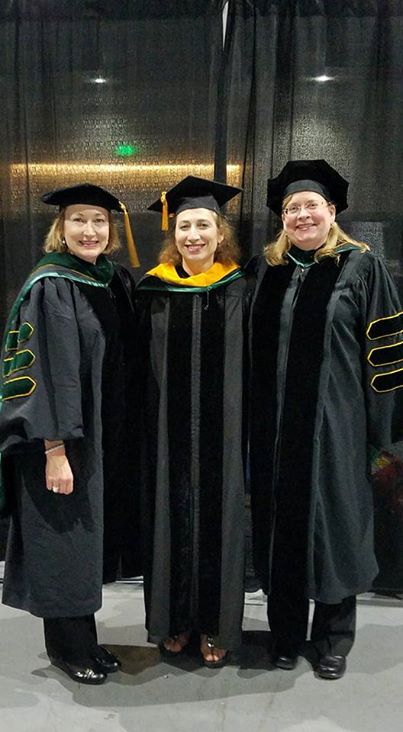 Convocation 2017 – Left to right: Darilyn Moyer, Banu Symington, and Sue Hingle
Our chapter dinner in San Diego was the biggest we have had since we started holding dinner/meetings in 2014. This time we had 17 for dinner and took up the second floor of the Pier Cafe! We would like to thank Eileen Barrett for joining us as our special guest. Dr. Barrett is a former New Mexico chapter governor and she now serves on the ACP Board of Regents. If you are planning to attend Internal Medicine 2018 in New Orleans, be sure to watch your email for an invitation to the next chapter dinner meeting.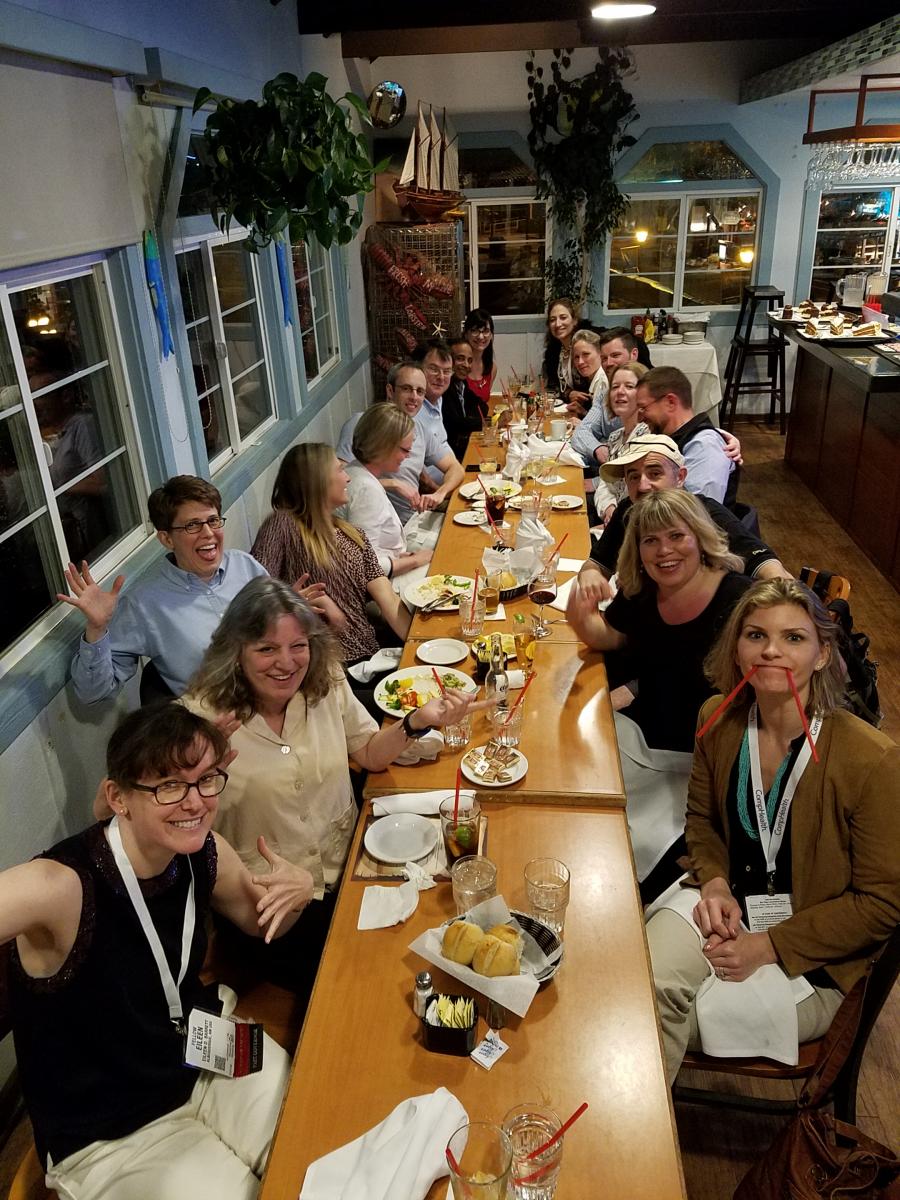 A good time was had by all
---
Leadership Day 2017
May 23 – 24, 2017, Washington, DC
The Idaho chapter is sending a delegation to Leadership Day this year. Leadership Day is the College's annual two-day advocacy event in Washington, D.C. It enables members from across the country to bring our issues of concern to U.S. lawmakers. This is a great opportunity for the College and our members to bring our policy priorities to Congress and try to influence the legislative process on behalf of internal medicine and our patients.
In addition to having an opportunity to meet with our legislators and staff in Washington, D.C., participants are provided with in-depth briefings from White House officials, Capitol Hill staffers, and members of Congress; all of whom are among the top health care decision makers.
---
Idaho Medical Association Meeting 2017
July 21 – 23, 2017, Sun Valley, ID
Melissa (Moe) Hagman will be attending the Idaho Medical Association Meeting July 21-23, 2017, in Sun Valley, ID, to represent the Idaho Chapter of ACP in the discussion of policy issues at the state level. If you are planning to attend the meeting and would like to join Moe as a representative of Idaho ACP, please contact Moe for more information.
---
Congratulations to our New Fellow
Krista Andersen-Harris - Pocatello
---
Welcome our New Members
Van Hoang – Boise
Jessica Morales – Boise
---
Welcome our New Resident/Fellows
Ethan Feuerborn – Boise
Meaghen Friel – Boise
Martine Troy – Boise
---
Welcome our New Affiliate Members
Scott Gibbs – Cataldo
Thao Nelson - Boise
---
ACP Unveils New Section Online: Sharing Our Stories
A new page on ACP's website Sharing our Stories , features a collection of personal perspectives, anecdotes, and reflections about internal medicine, career paths, and achieving professional satisfaction from ACP members and other internists. Additionally, the page features "My Kind of Medicine Profiles," an ongoing series of physician profiles, highlighting physicians who chose internal medicine as a career path and have had fulfilling and successful lives based on that choice.
Visit Sharing our Stories to access the page.
---
New Paper from ACP Examines the Ethical Use of EHRs and Health IT
A new ACP paper Ethical Implications of the Electronic Health Record: In the Service of the Patient addresses how EHRs can best serve the patient-physician relationship and patient care; patient autonomy, privacy, and confidentiality; and professionalism, clinical reasoning, and training.
The paper asserts that electronic health records should facilitate high value patient-centered care, strong patient-physician relationships, and effective training of future physicians. EHR use should assist and enhance clinical reasoning and the development of cognitive and diagnostic skills. Features such as copy-and-paste should be employed judiciously, reflect thought processes about the current patient encounter, and meet the ethical requirements for an accurate and complete medical record. The paper also addresses confidentiality issues and the risk of unauthorized disclosure and use of protected health information.
The paper was developed by ACP's Ethics, Professionalism, and Human Rights Committee, and was published in in the Journal of General Internal Medicine
---
From Your Chapter Executive Director
Please stop by the Chapter's Facebook page for daily health care articles, pictures from chapter events, meeting notifications, and more. We also have a Twitter page
---
Help Curb the Opioid Epidemic & Become a Buprenorphine Prescriber Today
By Magni Hamso, MD
Death from drug overdose has surpassed motor vehicle accidents as the nation's most common injury-related death – and has reached levels similar to deaths from HIV/AIDS at the peak of the epidemic. An estimated twenty million Americans struggle with a substance use disorder, and the majority are not able to access treatment. As healthcare providers we invest enormous resources into learning about, screening for, and treating diseases that are much less common than substance use disorder and have significantly less morbidity. It is time to change that.
Although the most frequently misused substance is still alcohol, misuse of opioids (including prescription pain medications, heroin, and other synthetic opioids) demands our attention right now. People across the country are needlessly dying – from a drug that that not only has a potent antidote (naloxone) but also has evidence-based treatments (buprenorphine and methadone), proven to increase retention in treatment, reduce transmission of HIV and HCV, decrease recidivism, and prevent death. Stigma and persistent treatment of substance use disorder as a moral failing rather than a chronic disease, even by medical professionals, means that most patients are not able to obtain appropriate treatment. Idaho has only three methadone treatment centers, all in the Treasure Valley, and only a handful of buprenorphine prescribers. We need to change that.
While methadone for opioid use disorder can only be prescribed at methadone treatment centers, buprenorphine is so safe that it can be prescribed in the office. Like methadone, buprenorphine has a very long half-life allowing it to control a patient's cravings for opioids, without bringing them up and down like heroin or short acting pain medications. Unlike methadone, however, buprenorphine is a partial rather than a full opioid agonist, meaning it has a ceiling effect that makes it nearly impossible for buprenorphine to trigger an overdose. Moreover, it binds so tightly to the opioid receptors that other opioids taken simultaneously will have minimal effect, both protecting the patient from an overdose and avoiding any positive feedback from the misused opioid. Finally, most versions of buprenorphine come combined with naloxone to help limit diversion. While naloxone is not bioavailable sublingually, if injected, it will become active as an opioid antagonist and trigger withdrawal.
Idaho recently received a two million dollar federal grant through the 21st Century Cures Act. A large portion of this grant will go toward treatment of opioid use disorder, specifically subsidizing the cost of buprenorphine and methadone for patients without health insurance. However, without more buprenorphine prescribers, Idahoans struggling with opioid use disorder will not be able to access treatment, even with the increased funding available. I am an internist at a federally qualified health center and treating patients with opioid use disorder is some of the most meaningful work I do. These patients are motivated and ready to change – and improve literally within days of getting on treatment. Register for an eight-hour online training today and help curb the opioid epidemic by becoming a buprenorphine prescriber
Magni Hamso MD MPH is a primary care physician at Terry Reilly Health Services, a federally qualified health center in the Treasure Valley, and a Clinical Instructor with the University of Washington-Boise Internal Medicine Residency. She serves as the physician representative on Idaho's State Behavioral Health Planning Council and on the Drug Court & Mental Health Court Coordinating Committee. The views expressed in this article are her own.
References:
Nunn A et al. Methadone and buprenorphine prescribing and referral practices in US prison systems: Results from a Nationwide Survey. Drug & Alcohol Dependence 2009. 105: 83-88.
Osmond, Dennis. HIV InSite Knowledge Base Chapter. March 2003
SAMHSA. Results from the 2015 National Survey on Drug Use and Health: Summary of National Findings. USDHHS/SAMHSA 2015.
Schuchkit MA. Treatment of opioid-use disorders. NEJM 2016; 375: 357-68.
Sordo L et al. Mortality risk during and after opioid substitution treatment: systematic review and meta-analysis of cohort studies. BMJ 2017; 357:j1550
Sullivan LE & DA Fiellin. Narrative review: buprenorphine for opioid-dependent patients in office practice. Ann Intern Med 2008; 148: 662-70.
Tsui JI et al. Association of opioid agonist therapy with lower incidence of hepatitis C virus infection in young adult injection drug users. JAMA 2014; 174(12): 1974-81.
USDHHS, Office of the Surgeon General. Facing Addiction in America: The Surgeon General's Report on Alcohol, Drugs, and Health. Washington, DC: HHS, November 2016.