You are here
Message From Your Governor March 2014
Message From Your Governor March 2014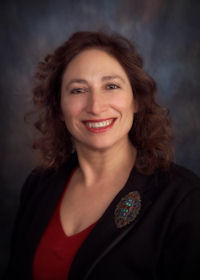 Banu E. Symington, MD, FACP, ACP Governor
---
Internal Medicine 2014
Internal Medicine 2014 is quickly approaching. This year, the meeting will be held in Orlando, Florida, the Sunshine State. Who isn't ready for some sunshine? If you haven't already registered to attend, there's still a little time left to do so. You can register online. Pre-courses are April 8 - 9, and the Scientific programs, Clinical Skills Center, and Exhibit Hall are April 10 - 12 at the Orange County Convention Center in Orlando.
More than 6,000 Internal Medicine physicians, subspecialists, medical students, and allied health professionals from around the world will gather in Orlando for Internal Medicine 2014. During Internal Medicine 2014, David Fleming, MD, FACP, will become president of ACP and Robert Centor, MD, FACP will become chair of ACP's Board of Regents. Both terms are for one year.
Further, your Governor, Dr. Banu Symington, MD FACP, is hosting a dinner for Idaho Chapter members on Friday, April 11th in Orlando. We are honored to announce our speaker for the evening will be Dr. Thomas G. Tape, MD. FACP. Dr. Tape is a professor of Internal Medicine at University of Nebraska College of Medicine where he serves as chief of the Division of Internal Medicine and Vice-chair of Clinical Affairs of the Department of Internal Medicine. Dr. Tape has also served on a medical center task force to study health care reform. Currently, only eight Idaho physicians are registered to attend IM 2014. If you are interested in attending, please email your ED. Spouses are welcome to attend the dinner although the Chapter can only offer to buy the dinner for current members.
---
Welcome to our New Members
We are proud to welcome the following members who have joined the Chapter during the past 6 months:
Jude A, Fink, MD
John Perry Giffen, MD
Mark D, Young, MD
---
Congratulations to our New Fellows
Fellowship is an honor achieved by those recognized by their peers for personal integrity, superior competence in internal medicine, professional accomplishment, and demonstrated scholarship. The Chapter recognizes and congratulates the following physicians who were elected to Fellowship in the College in the past 6 months:
Peter G. Curran, MD, FACP
Lisa M, Nelson, MD, FACP
Kevin S, Owens, MD, FACP
---
Idaho Chapter Executive Director
The Idaho Chapter has a new Executive Director, Kelly Hess. Kelly has been in Twin Falls for 11 years and shares a home with her son, a senior in high school. She attended Business College in Texas and also has a Bachelor of Science in Health Administration. Kelly is very ambitious and wants to help the Governor continue to bring new life into the Chapter. If you have any suggestions that would inspire members, areas of advocacy important to you or to the practice of medicine in Idaho, or something that may spark an interest in students to the specialty of Internal Medicine, please send Kelly a message. Any activities you would like to see the Idaho Chapter participating in are welcome. Additionally, if you are a Medical Student interested in working with a mentor and would like some help making that connection, please don't hesitate to contact Kelly as she will happy to assist.
---
Idaho Chapter Facebook Page
The Idaho Chapter of ACP is venturing into new territory. We have entered the world of social media by starting a new Facebook page with the creative ability of Kelly Hess. The page was created in the hopes of bridging the gap between members in the bigger cities of Idaho, and the smaller, rural communities. We invite you to join the conversations, comment on articles, share information, and interact with your colleagues.
Each month, we will have a "Featured Physician" interview, spotlighting one of Idaho's finest. Our first interview was Dr. Lisa Burgett, MD FACP, a new Fellow in 2013 for Idaho's Chapter. Let the ED know if you would like to be our next featured physician by emailing her: Kelly Hess.
Information is posted from the National ACP regarding meetings, advocacy, and other pertinent information. Even if you are not an active Facebook user, you can just go directly to our Chapter's page. Please stop by and share anything you think would be of interest to other Idaho Chapter members or even those who may be interested in Internal Medicine. Or just drop in and say hello!
---
Idaho Chapter Meeting in McCall
The Thirty-Seventh Annual Hindson Winter Conference; Update in Internal Medicine in January was presented by the Boise VA Medical Center, the David A. Hindson MD Education Foundation and the Idaho Chapter of the American College of Physicians. Among the topics discussed over the three-day conference were updates in men's and women's health, rheumatology, lung cancer screening, new drugs, management of C. difficile, and more. The meeting had a total of 98 attendees.
For the first time, the Idaho chapter offered prizes for best poster. We had co-winners for the poster contest. Jodie Donovan, MD won for "Klebsiella Pyelonephritis, Renal Vein Thrombosis, and Paradoxical Brain Emboli" and Ann Hansen, DVM, MD won for "When Cutting Doesn't Cure - Non-Surgical Care of Chronic Back Pain."
On the final day of the ACP Idaho McCall conference, four-person teams of residents from the University of Washington Boise Internal Medicine Residency Program competed in a game of Doctor's Dilemma® (also known as Medical Jeopardy). The game was hosted by Dr. Melissa (Moe) Hagman and included medical questions from a variety of topics as well as medical rebuses. The final jeopardy clue was, "Inventor of the stethoscope in 1816 who was reportedly inspired by children playing with transmitted sounds through a wood beam" (Answer: René Laennec). In the future, Idaho ACP hopes to raise enough money to send the team of winning residents to the national ACP meeting to represent Idaho and compete at the national ACP Doctor's Dilemma® competition.
This year's meeting was held in beautiful McCall, Idaho, during the McCall Ice Festival.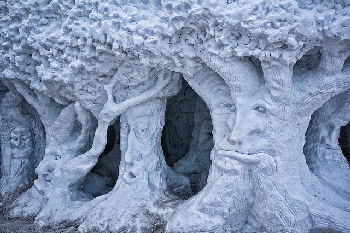 ---
March Madness
Please send your answer to this question to your ED, Kelly Hess. The most humorous response submitted will be published in the next newsletter. Your question is: Practicing medicine in Idaho is like?
---
For Your Information
New drug approved, meters recalled
Dapaglifozin (Farxiga), a new medication to treat type 2 diabetes, was recently approved by the FDA for use along with diet and exercise. The drug is a sodium-glucose co-transporter 2 inhibitor. Safety and effectiveness were evaluated in 16 clinical trials of more than 9,400 patients, which showed improvement in HbA1c. It has been studied as a stand-alone therapy and in combination with other therapies, including metformin, pioglitazone, glimepiride, sitagliptin, and insulin. It should not be used to treat type 1 diabetes or patients with diabetic ketoacidosis, moderate or severe renal impairment, or end-stage renal disease. The most common side effects are genital mycotic infections and urinary tract infections. An increased number of bladder cancers were diagnosed in patients on the drug, so it is not recommended for patients with active bladder cancer. It can cause dehydration, leading to hypotension that can result in dizziness and/or fainting and a decline in renal function.
The FDA also announced a recall of some TRUEbalance and TRUEtrack blood glucose meters by Nipro Diagnostics, Inc. because they may have an incorrect factory-set unit of measure that displays the glucose result in mmol/L rather than mg/dL.
New Tool Available for Integrating Primary Care and Public Health
A new tool to integrate primary care and public health called "A Practical Playbook: Public Health & Primary Care Together" is now available online.
The Playbook, developed by the CDC, Duke Community and Family Medicine, and the de Beaumont Foundation, is an interactive, Web-based tool that helps primary care clinicians and public health groups find productive ways to work together to better manage chronic diseases. The project's goal is to increase the quality of care while keeping health care costs in check.
ACP's state of Washington Governor, Carrie A. Horwitch, MD, MPH, FACP, is on the National Advisory Committee.