You are here
Idaho Governor's Newsletter October 2016
Idaho Governor's Newsletter October 2016

---
---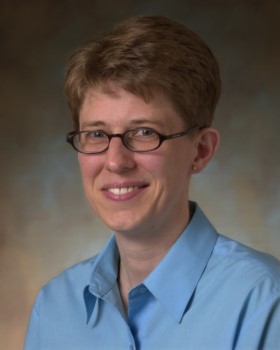 Melissa Hagman, MD, FACP, ACP Governor
---
2017 Hindson Winter Conference
The 40th annual Hindson Winter Conference is scheduled for January 12-15, 2017. This popular update is held in McCall, Idaho and is co-sponsored by the David A. Hindson Education Foundation, the Idaho Chapter of ACP, WWAMI, and the Boise VA Medical Center.
This year the conference includes a plenary presentation by Gupreet Dhaliwal on 'Clinical Reasoning'; multiple talks including 'EP/Arrhythmia', 'Integrated Models of Care in Depression', 'Hematology/Oncology update', 'Neurology update', and 'The Ethics of Health Care Coverage'; workshops on 'Electrolyte Problem Solving' and 'Opioid Reversal'; two 'Maintenance of Certification' modules on 'Hospital Medicine' and 'Internal Medicine update'; and fascinating clinical vignette posters presented by our residents. One of Idaho's residency program directors has called this meeting "The best CME bargain in Idaho". It is a great time to re-connect with your colleagues and catch up in a wonderful winter setting. Don't miss it!
Go here to register.
---
ACP Mastership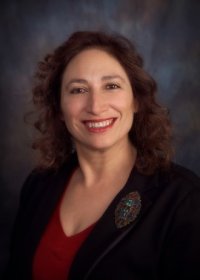 Banu Symington, MD, MACP
The Idaho Chapter proudly congratulates our chapter's newest Master, Banu Symington, MD, MACP. Dr. Symington is a Hematologist/Oncologist in Twin Falls, Idaho and the immediate-past Governor of ACP for Idaho. Nationally, Dr. Symington and 52 others were awarded Mastership this year. In Idaho, Dr. Symington becomes only the second current Master in the chapter with C. Scott Smith, MD, MACP who was awarded Mastership in the College in 2013. ACP Bylaws state that Masters shall be Fellows who have been selected because of "integrity, positions of honor, eminence in practice or in medical research, or other attainments in science or in the art of medicine." Masters must be highly accomplished persons demonstrating eminence in practice, leadership, or in medical research. Evidence of their achievements can come from many types of endeavors such as notoriety within their field and/or ACP chapter, research, education, health care initiatives, volunteerism, and administrative positions. The Master must be distinguished by the excellence and significance of his or her contributions to the field of medicine.
The first Mastership in the College was presented in 1923 to Dr. James M. Anders, who served the College as President for two terms. He was recognized for his extraordinary service to the College and for being one of the most outstanding internists and medical teachers of his day. The new ACP Masters will be honored during the Convocation ceremony next spring at the 2017 Internal Medicine Meeting in San Diego, California.
---
Welcome New Members
Jeff Barton, DO – Boise
Nathan Hicks, MD – Meridian
Scott Jenson, MD – Meridian
Allyson Komori, DO – Boise
Thuy-Trang Ngo, MD – Hayden
Sherena Perry, DO – Meridian
Michael Richins, DO – Lewiston
Adam Robison, MD – Twin Falls
Gary Ullery, DO – Blackfoot
James Westberry, MD – Twin Falls
Justin Woodlief, MD – Eagle
Ted Yamamoto, MD - Caldwell
---
Congratulations New Fellows
Nagraj Narasimhan, MD, FACP – Twin Falls
Leslie Nona, MD, FACP – Boise
Michaela Schulte, MD, FACP – Nampa
---
Another Shameless Plug….
Please visit the Idaho Chapter's Facebook page. The page currently has 90 followers from all over the world and is updated daily with health news, interesting tidbits, and local news. Please feel free to let the executive director Kelly Hess know if you have any health care related events you would like advertised on the page.
---
Volunteer Opportunities for Abstract Review Board Members/Poster Judges at ACP Internal Medicine Meeting 2017
ACP invites you to volunteer to review abstracts and/or judge posters submitted by medical students and residents/fellows for the 2017 National Abstract Competitions. We offer five submission categories: Basic Research, Clinical Research, Quality Improvement and Patient Safety, High Value Care, and Clinical Vignette.
If you volunteer to review abstracts, you will be directed to a URL on our website to view/print and grade your abstracts. You will be assigned up to approximately 10-20 abstracts and will have 4-5 weeks to review them. The reviewer process begins around mid-November through early December depending upon which category you volunteer to review.
Volunteers are needed to judge the National Poster Finals at ACP Internal Medicine Meeting 2017. Last year, more than 3,300 abstracts were submitted for consideration. The approximately 600 posters that will be on display, along with the 30 oral presentations, represent the best of the best. We hope that you will have some time during the Internal Medicine Meeting to act as a poster judge and be part of this exciting program.
If you are interested in participating, please log in and complete the ARB/Poster Judge RSVP form found on our website. If you have any questions, please contact Tracey Henry at (800) 523-1546, ext. 2727 or at abstracts@acponline.org.
---
FREE Instructional Diabetes DVDs for Your Patients
ACP's highly praised instructional Diabetes DVDs are back in stock! These videos cover a variety of diabetes self-management topics including: Foot Exams, Hypoglycemia (Low Blood Sugar), How to Use an Insulin Pen, How to Give Yourself Insulin, How to Prepare for Your Diabetes Doctor Visit, and How to Take Your Own Blood Pressure.
These patient-tested resources were developed in partnership with patients and physicians, using credible, evidence-based research. They are designed to help patients build self-management skills through demonstration. The DVDs are available free of charge, they are easy to understand, appropriate for all health literacy levels, and feature real patients and physicians. Order online or contact Member and Customer Service at 800-523-1546 ext. 2600.
---
For Your Information
Internists applaud decision by DOJ to oppose health insurance mergers
From the ACP Newsroom – July 21, 2016
(Washington, July 21, 2016) The American College of Physicians (ACP) is pleased with today's announcement by Attorney General Loretta Lynch that the Department of Justice will oppose the proposed mergers between Anthem-Cigna and Aetna-Humana, which posed a grave anti-competitive risk to the health insurance market. ACP expressed its concerns in a letter to Assistant Attorney General William Baer in December 2015, stating that the proposed mergers could lead to significant increases in insurer concentration, decreased choice and increased costs for patients and employers, and a reduction in physician ability to negotiate with insurance companies over provision of services.
ACP is the largest medical specialty organization and the second-largest physician group in the U.S. ACP members include 148,000 internal medicine physicians (internists), related subspecialists, and medical students.
ACP said that the consolidation of four of the largest health insurance companies into two entities posed a threat to the spirit of competition in the health insurance market, which could have an adverse effect on physicians and patients as stated in an ACP policy on insurance mergers in 2015. Today's decision is also an important factor in maintaining some level of competition among Medicare Advantage plans, for which the majority of markets are already highly concentrated.
"The American College of Physicians has voiced significant concerns about the pending mergers between Aetna-Humana and Anthem-Cigna and the potential negative effects they could have on competition in the health insurance market," said Nitin S. Damle, MD, MS, FACP, ACP president. "ACP applauds the Department of Justice in its decision which will encourage continued quality care for patients and a fair practice environment for physicians in diverse communities across the country."
Attorney General Loretta Lynch stated that the proposed consolidation "would fundamentally reshape the health insurance industry." Assistant Attorney General William Baer stated in his remarks that the investigation found that proposed mergers are "likely to harm competition that currently benefits seniors, working families, individuals, employers, the previously uninsured or under-insured, and doctors and hospitals."
"As a practicing primary care internist myself" said Dr. Damle, "I am relieved that the DOJ will block Aetna's acquisition of Humana and Anthem's takeover of Cigna. These deals would result in higher prices and less competition and ultimately result in a strain on patients, both in their choice of insurance provider and in the cost that would be passed on to them."
---
SAVE THE DATE
The 40th Annual Hindson Winter Conference
January 12 - 15, 2017
McCall, Idaho