You are here
GOVERNOR'S NEWSLETTEROctober 2014
GOVERNOR'S NEWSLETTEROctober 2014

---
---
Message From the Governor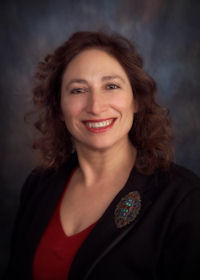 Banu E. Symington, MD, FACP, ACP Governor
---
Why ACP?
Membership in ACP allows opportunity to gain new skills and knowledge and enhance your personal CV. Earn CME credits at chapter meetings. Gain national and regional recognition. Share expertise with your peers as well as networking, social activities and advocacy opportunities. Internists and subspecialists who have been recognized for personal integrity, superior competence, professional accomplishment, and demonstrated scholarship may be eligible to become an ACP Fellow. Become positioned for a future ACP governance role.
---
Why Not Help Your Chapter with a Resolution?
Now that I've brought up what ACP can do for you, let's talk about what you can do for ACP. I would like to hear your thoughts on an upcoming resolution topic already in the works. The resolution is titled: SUDDDENLY - Stop Unnecessary Distracted Driving Deaths - Especially Newly Licensed Youth. ACP already supports investing in the nation's public health infrastructure and promoting critical public health objectives and has clearly written policy regarding accident prevention and injury via bicycle helmets and drunk drivers of motor vehicles. This resolution asks the Board of Regents to develop a strategy for comprehensive education for members to advocate responsible positions on individual health regarding distracted driving mortality.
This video developed by Volkswagon, shows how long it takes to cause a fatal accident from distracted driving. The Centers for Disease Control and Prevention claim 3,331 people were killed in crashes involving a distracted driver in 2011, and 387,000 people were injured in motor vehicle crashes involving a distracted driver. Further, nearly half of all U.S. high school students aged 16 years or older text or email while driving, and, younger, inexperienced drivers under the age of 20 may be at increased risk; they have the highest proportion of distraction-related fatal crashes.
The Idaho Chapter sponsored a resolution at the Fall BOG meeting titled: Advocating For Legislation Empowering the Federal Government to Negotiate Medicare Drug Prices. This was determined to be a reaffirmation of current ACP policy but brought up renewed interest on the issue's importance.
Are you concerned about a practice or clinical issue or have an idea you'd like to suggest? If so, you might consider submitting a resolution to your Governor or chapter council. All suggestions on this topic are welcome as are new topics which the Idaho Chapter can make a difference. Please contact Kelly Hess if you would like to become more involved with this resolution or other activities with the Idaho Chapter.
---
Strengthen Our Chapter: Participate in ACP's Recruit-a-Colleague Chapter Rewards Program!
Currently, there are 662 internists in Idaho, 218 are ACP members. That means there are a lot of potential members out there missing out on what ACP has to offer.
The American College of Physicians and the Idaho Chapter encourages all members to help strengthen our chapter by recommending ACP membership to colleagues. By joining the College, your colleagues will enrich their clinical knowledge and skills and have access to all of the ACP member benefits that you enjoy.
To thank you for your dedication to our organization, ACP offers incentives to members and their chapters that recruit new members through the Recruit-a-Colleague Chapter (RACC) Rewards Program.
As with the national Recruit-a-Colleague Program, the RACC Program rewards successful individual recruiters with dues credits for each new full Member or Physician Affiliate member recruited and a chance to win a trip to the annual Internal Medicine meeting. In addition, the RACC Program also provides rewards to the recruiters' chapters, including funding for chapter activities and complimentary registrations to the annual Internal Medicine meeting.
The Recruit-a-Colleague Chapter Rewards Program runs annually from April 1 through March 15.
To participate, simply forward to your colleagues a membership application. To qualify for the program, your name must be listed on the recruiter line of the application, and the form must include the code RACC.
Thank you for your help in strengthening our chapter!
---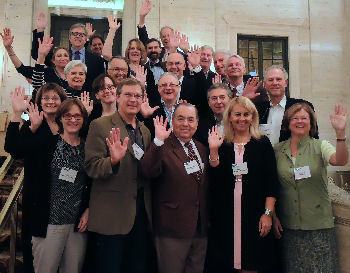 Class of 2016 from the 2014 Fall Board of Governors Meeting
---
The Importance of PCP and Specialist Communication
By Kelly Hess, Executive Director, Idaho Chapter ACP
As a breast cancer survivor, I consider myself lucky that the whirlwind of appointments, diagnostic tests, surgeries, and financial matters all seemed to go my way. Yes, I am a survivor of seven years. My experience started when I found a lump and went to a local health clinic for help. In what now seemed like a matter of days, I was diagnosed with stage one infiltrating ductal carcinoma and in surgery soon after.
Because my cancer was hormone responsive, I was advised to have a complete hysterectomy. I felt like I saw every doctor in the Magic Valley. I felt like I was given every test possible and I felt like a pin cushion as well. My new file of medical records grew at an alarming rate and is now more than two and a half inches thick. It seemed like I was at a doctor, hospital, or lab every day.
Why do I feel lucky? I feel I am lucky because it seemed like everything went smoothly. There were only a few times I felt like the left hand didn't know what the right hand was doing. There were only a few times I had to say, "I already had that test done." And a few more times that I had to ask, "Why are you taking my blood now"? Right breast, six o'clock will be forever etched into my memory as what I said to every doctor, radiology person, nurse, or whoever while they looked through charts asking me questions.
I now look back and realize things may not have gone as smoothly as I thought at the time. My experience differs from the physician because as the patient, I am at your mercy, so to speak. I wanted to be rid of the problem and would have done whatever I was told to fix it. I remember asking questions about repeat diagnostics and endless lab tests. I remember sitting in an exam room while the doctor read through an enormous chart to find answers to why I was there, what has been done, and what they needed to do, all while I wondered if the doctor knew what he was doing.
After attending college for a Bachelor of Science in Health Administration, I have learned much more about the physician/patient experience from a professional perspective. I talk to more people about what they have gone through and read more about health care system problems. That is why I am writing this article from the patient's perspective.
Duplicate lab tests, higher patient costs, wasted time, and longer wait times for necessary treatments are problems that arise due to deficient communication between primary care physicians and specialists. Patients and physicians equally experience frustration during a visit cluttered with questions about what the other guy did or said. Effective communication between PCP's and specialists contribute not only to higher patient satisfaction but to the quality of care the patient receives.
Quality coordination of care or "patient-centered" care presents a level of competence by physicians involved and with this, better patient outcomes. Patients with chronic conditions see many physicians and coordination of their care can become fragmented without effective communication. Patients become frustrated and angry from time and money spent on duplicate tests and multiple visits. Physicians become frustrated when the other guy doesn't bother to communicate necessary information like why the patient is being seen.
Numerous health care outlets also contribute to the recent loss of coordination of care. Physician relationships may not grow between physicians working on different sides of town. This physical space between the two may contribute to a lack of communication because they are not well-acquainted. Within hospitals, the growth of hospitalist services may also contribute to poor communication. Doctors don't bump into each other and talk in the hallways like they used to. The additional two or more hours of work a day generated for physicians by the "efficient" EMRs has led to decreased use of the doctor's lounge as well. Time constraints also contribute to communication gaps. Physicians may not feel like he or she has the time to discuss further care. Moreover, technology can be a contributing factor by keeping interactions between physicians less personal by letting a keystroke generate a consult instead of a phone call. Conversely, incompatible EMRs can create more "physical space" between them.
Solutions to this problem should include ways to standardize communications with agreed upon guidelines for physicians, checklists or referral sheets with direct contact information, and a supportive infrastructure that provides a simplified means of communication between providers. Referral checklists should be developed for both the request and response. Elements of a suitable checklist should contain demographics, the reason for the referral through a summary or question, type of referral (is it a consult or is a procedure requested?), core data such as problem lists, medications, and surgeries, and pertinent data like test results and important notes. A referral response checklist should indicate agreement with type of referral and include diagnosis, medications, procedures, education, and follow-up needs. The value of good old-fashioned communication in person or by phone should not be underestimated.
ACP has produced a High value Care Coordination (HVCC) Toolkit for physicians providing resources to facilitate more effective and patient-centered communication between primary care and subspecialist doctors.
---
More pictures from Chicago and the Architectural Boat Tour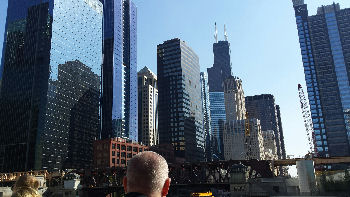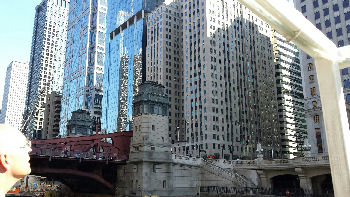 ---
ACP course helps prescribers safely prescribe opioids, meeting FDA requirements
In April 2011, the U.S. Food & Drug Administration's (FDA) Risk Evaluation and Mitigation Strategy (REMS) issued a mandate to ensure that the benefits of a drug outweigh its risks (in patients whose clinicians have determined ER/LA opioid analgesics to be an appropriate treatment option).
The FDA has determined that a single, shared REMS is required for all brand and generic extended-release (ER) and long-acting (LA) opioid (narcotic) pain medicines. Under this REMS, the companies producing ER/LA opioid analgesics are required to make independent, accredited education/training available to all ER/LA opioid analgesic prescribers. The FDA required manufacturers of ER/LA opioid analgesics, known as the REMS Program Companies (RPC), comprised of 11 pharmaceutical companies, to support education for prescribers of these medications. RPC-supported REMS education is to be provided through accredited continuing education (CE) activities supported by independent educational grants from these ER/LA opioid analgesic companies.
To assist in this effort, the FDA has developed a Blueprint for Prescriber Education for Extended-Release and Long-Acting Opioid Analgesics ("FDA Blueprint") that is posted on the website. More than 30 CME and CE providers-including ACP and its curriculum partner Pri-Med-have been approved by the RPC to deliver the FDA's REMS-compliant curriculum.
ACP and other CME and CE providers are required to deliver the curriculum as provided by the FDA and created by their experts with no deviation, including the use of brand names. The FDA's intent was to standardize the curriculum and have the exact same message and content delivered regardless of the CME or CE provider. It is the provider's responsibility to ensure that their program maintains compliance with Blueprint requirements. The ACP course launched on June 15, 2013. It offers CME credit and is available through ACPOnline and PRI-MED website.
---
Introducing ACP Smart Medicine: ACP's new web-based, mobile-optimized clinical decision support tool
The American College of Physicians has released ACP Smart Medicine, a web-based clinical decision support tool developed specifically for internal medicine physicians containing 500 modules that provide guidance and information on a broad range of diseases and conditions.
Integrated with content from Annals of Internal Medicine, ACP JournalWise, and ACP's clinical practice guidelines with a display that automatically adjusts to desktops, smartphones, and tablets, the clinical recommendations in ACP Smart Medicine are evidence-based and rated based on the quality of the underlying evidence. Information is continually updated through triggered updates with new, relevant content and guidelines. Additionally, ACP High Value Care recommendations identify care activities that offer little benefit to patients.
ACP Smart Medicine also offers easy access to submit for CME credit. Physicians can select modules from the list of content areas they have reviewed, answer a question, and submit for CME credit.
ACP Smart Medicine is available as a free benefit to ACP members and can be purchased by non-members.
Suggestions for topics for the ACP clinical guidelines committee are welcomed.
---

Hunt Lodge, McCall, Idaho
Idaho Chapter Meeting - Winter Conference
Registration is now open for the 38th Annual Hindson Winter Conference. The conference will be in beautiful McCall, Idaho at the Hunt Lodge, Thursday-Sunday, January 15-18th, 2015. For more information and to register online or contact Kelly Hess.