You are here
Governor's Newsletter March 2016
Governor's Newsletter March 2016

---
---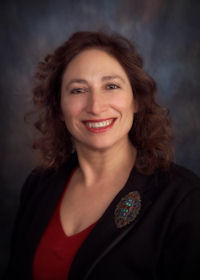 Banu E. Symington, MD, FACP, ACP Governor
---
Looking Back
By Kelly Hess, Executive Director, Idaho Chapter ACP
Because Banu Symington's term as Governor of our chapter will be coming to an end after the Internal Medicine meeting in May, I thought it would be a nice tribute to her to take a look at the chapter's progress during her term.
Under Dr. Symington's leadership, chapter membership has increased more than 16% since 2012. The chapter has been the recipient of the Chapter Excellence Award each year during her governorship. The chapter receives $2000 for this award each year. Chapter finances have increased over 300% in the last four years. Activities have increased in part because of Dr. Symington's chapter development project to hold a second chapter meeting every year during the Internal Medicine meeting. This annual networking dinner has resulted in three resolutions submitted to ACP by our chapter.
Resolutions submitted by Dr. Symington and the Idaho Chapter include "Promoting Education about Distracted Driving"; this resolution was referred for implementation, and "Advocating for Legislation Empowering the Federal Government to Negotiate Medicare Drug Prices"; was adopted in September, 2015. The latest resolution, "Evaluating the Feasibility, Safety, Cost Savings, and Adverse Effects of Allowing Importation of Prescription Drugs from Approved Pharmacies and Licensed Pharmacists in the Organization for Economic Co-operation and Development" was submitted last fall and was referred for study.
The chapter also connected to the world through social media with a Facebook page and a Twitter account. Our Facebook page is updated daily with current events, medical articles, local news, and a few non-medical entries as well – just for fun. The page has developed a good following since its implementation in February of 2014.
Dr. Symington also coordinated a Grand Rounds event in Boise last year. The ACP Center for Quality partnered with the Idaho Chapter to present "I Raise the Rates: The Why and the How to Increase Adult Immunizations". The event was well attended and was approved for 20 MOC practice assessment points and participants earned CME credits. The chapter also received grant money from ACP for the Quality Connect program.
Banu was recently interviewed on her favorite subject; the HPV vaccine. She stated, "It has been recommended for BOYS and girls for years...but vaccine uptake has been poor because HPV has only been recognized as a cause of cervical cancer until 5 years ago. The general notion was "why do that for a problem that only afflicts girls!?" (Another facet of sexism in our society. Even if it were only a girl's problem, why not protect the girls and future mothers of our nation). Now that we know the male immune system makes them particularly susceptible to HPV related head and neck cancers, perhaps we can get the word out and improve vaccination rates among all preteens." Banu also has given talks on the subject to the Idaho Immunization Coalition and Medicaid directors. She is headed to Chile and Uruguay next month as an ACP Ambassador. Banu will present High Value Care in Oncology: the road to cancer care transformation in the USA and HPV: the silent cancer epidemic.
Dr. Symington is the Class Representative for the Board of Governor's Class of 2016 and is delivering a presentation at Internal Medicine 2016 titled, "Ethics Year in Review" on May 5th at 2:15 p.m.
Not saying Banu has big feet, but Dr. Melissa Hagman (our incoming governor) has some big shoes to fill. Thank you Dr. Symington for your dedication to the Idaho Chapter of ACP.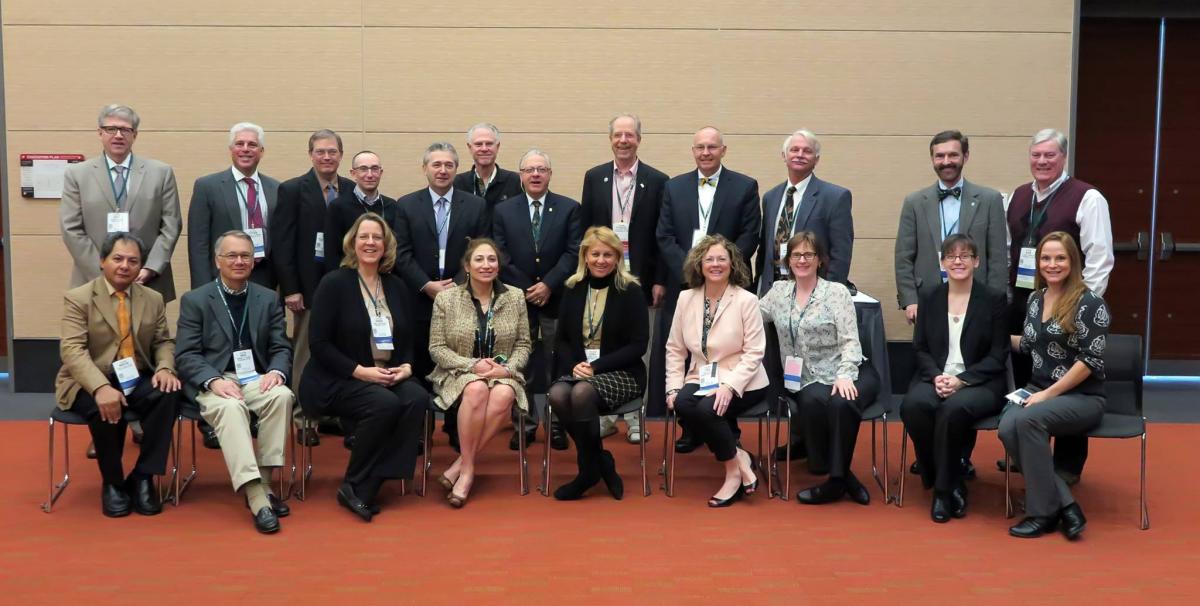 Class of 2016 at IM 2015
---
Hindson Winter Conference in McCall
The Idaho Chapter of ACP financially supports the Hindson Winter Conference annually and appreciates the Foundation letting us "piggyback" our annual meeting with theirs. Dr. Eileen Barrett, Governor of the New Mexico Chapter and recently elected to ACP Board of Regents, attended the chapter meeting. I asked Dr. Barrett if she could sum up her presentation at the meeting. Here is her response:
The conference was great! I am honored to have attended and hope to do so again some time, skis in hand! I gave one talk on alcoholic hepatitis, including diagnosis, treatment, prognosis, treating alcohol use disorders with medications, and options for contraception in women with alcohol use disorders. My other talk was on lessons in physician wellness from being an Ebola volunteer in Sierra Leone. In that one, I talked about how what it was like to work in Sierra Leone and how the things that made it easier and the things that made it harder were similar factors in medicine everywhere. We then discussed predictors of burnout and how when taking action on those issues physicians can reduce burnout. The resource I referred to that I would recommend is available online.
---
Dr. Doxey Goes to Washington
Dr. Richmond Doxey won the poster competition at the Hindson Winter Conference and Idaho Chapter meeting in January. The title of Rich's winning Idaho ACP chapter meeting poster was "Progressive Muscle Weakness in a Middle-Aged Man". Doxey taught meeting attendees about the common clinical features, laboratory findings, and radiographic features of myositis with an emphasis on necrotizing autoimmune myositis. Doxey will be going to the Internal Medicine meeting in Washington DC this May to compete in the National Abstract Competition.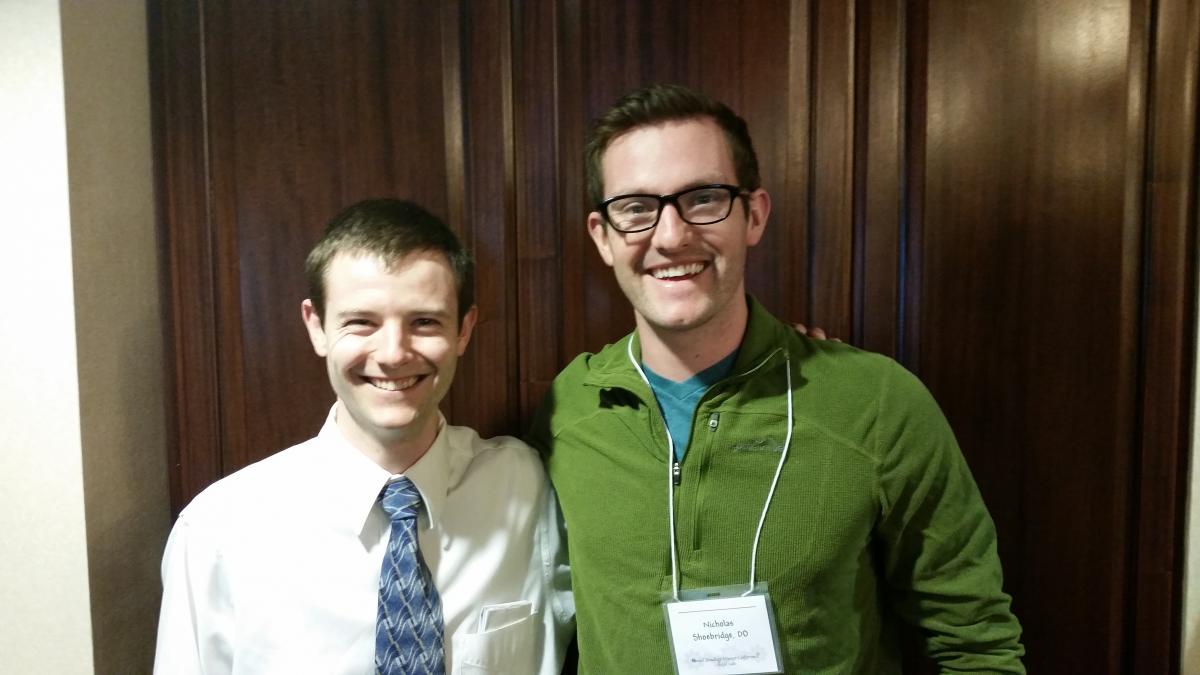 Rich Doxey, MD, Poster Winner, and Nick Shoebridge, DO, Oral Winner—2016
---
Ketchum Bans Cellphone Use while Driving
Although Idaho laws already ban texting while driving, the city of Ketchum has taken things a bit further. The Idaho Mountain Express reported because of the new ordinance, police can pull over any person using a cell phone while driving; that alone can be the basis for the traffic stop. Drivers can use mounted phones but handheld phone use is prohibited. Kudos to Ketchum for leading Idaho in the fight against distracted driving.
---
Congratulations to our New Fellows
James W. Lederer of Boise and Robert A. McKie of Boise.
---
Lost Member Information Request
Once in a while the chapter reviews bad member addresses and attempts to locate them so they may continue receiving ACP materials. For some time, we have not been able to locate three members. If you have any information of the following member's whereabouts, please contact Kelly Hess so we can resolve this. The members are: Michael D Finegold, MD from Sandpoint, Robert L Reeves, MD FACP from Bonners Ferry, and Shawna M. Beechinor, PA from Boise.
---
Internal Medicine Meeting—May 5-7, 2016, Washington DC
The ACP Internal Medicine Meeting is regarded as the premier scientific meeting in internal medicine.
Each year, the American College of Physicians brings together physicians from around the globe to experience the most comprehensive live educational event in internal medicine.
Attendees benefit from: Nationally recognized faculty, hands-on clinical skills instruction, CME credit and MOC points, a variety of learning formats, and networking opportunities.
Internal Medicine Meeting 2016 will offer more than 200 scientific sessions on clinical topics and related areas designed to expand your medical knowledge, improve your clinical skills, and keep you abreast of the most recent advances in patient care.
For detailed information on the meeting's educational programs, travel and housing options, exhibitors and sponsors and more, please visit our dedicated Internal Medicine Meeting 2016 website.
---
Networking Dinner at IM 2016 in Washington DC—May 6, 2016 7:00 p.m.
Idaho Chapter members attending Internal Medicine 2016 are invited to our networking dinner, Friday, May 6th at 7:00 p.m. This year's special guest is Carrie Horwitch. Horwitch is an outpatient internal medicine physician and clinician educator, she is on ACP's Board of Regents and is a past chapter Governor for the state of Washington. We will be dining at Zaytinya's, an Eastern Mediterranean restaurant within walking distance of the host hotel. RSVP notices will be sent out to registered meeting attendees prior to the meeting. Spouses are welcome to attend the dinner but will have to pay for their meals.
Any members planning to attend IM 2016 who are interested in the Leadership Day activities can contact Kelly Hess with questions as soon as possible. The annual Leadership Day event provides an opportunity for ACP and our members to increase our presence in Washington and bring visibility to issues of common concern.
J.P. Manning, one of our chapter members who have attended Leadership Day in 2013 had this to say about the experience. "Participating in Leadership Day was one of the highlights of my medical education. I gained a new perspective on health care policy early in my medical education that shaped the way I approached patient care and thought about the important issues physicians face. Rubbing shoulders with health care leaders that advocate for the well-being of their patients showed me that there are many ways to impact patients' lives and have a fulfilling career. I am very grateful to the ACP for making that opportunity possible and look forward to being able to build on that experience as I enter my career as a physician."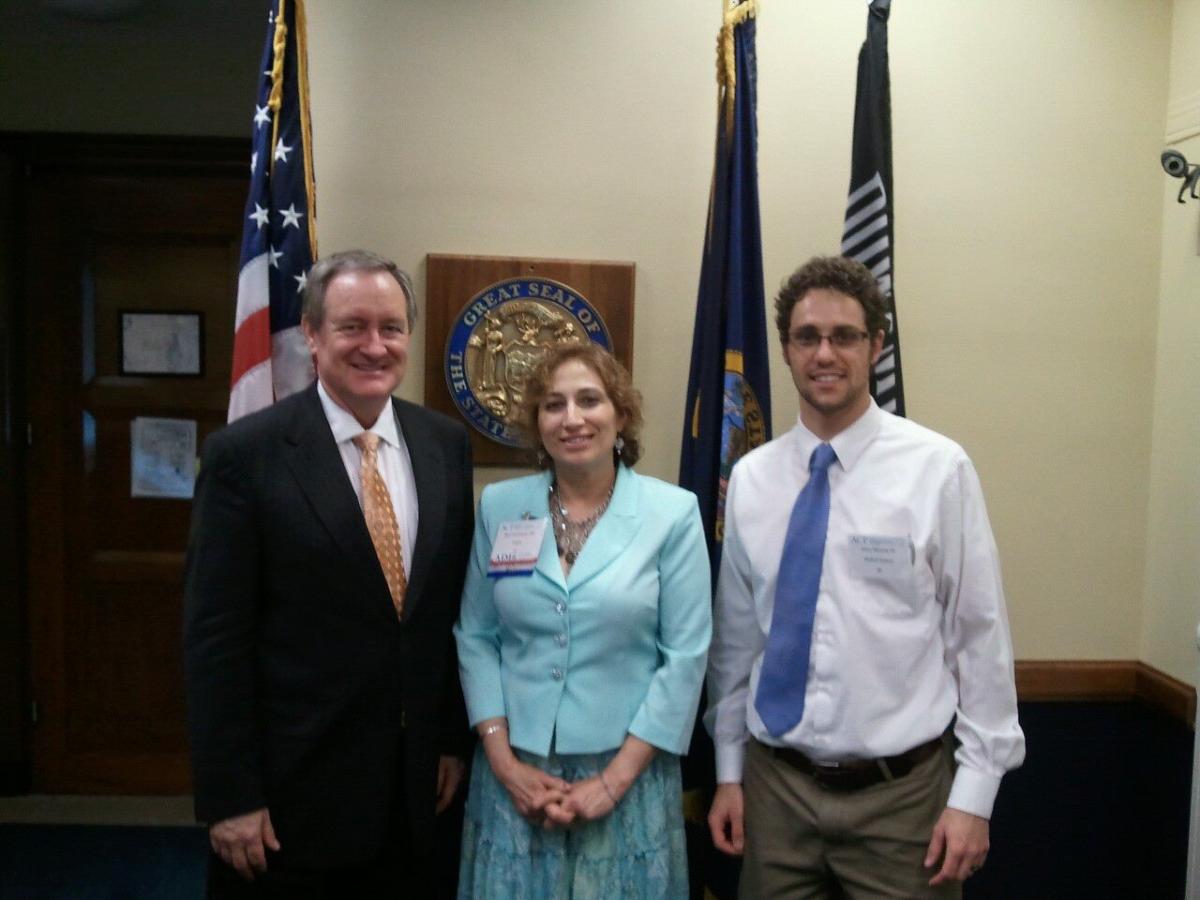 Senator Mike Crapo, Banu Symington, and JP Manning—May 22, 2013
---
Annals "On Being a Doctor" Story Slam
Building on the very popular Annals' On Being a Doctor essays, Annals invited 12 story tellers to share their stories with in front of a live audience in Annals "On Being a Doctor" Story Slam. The event was held at WHYY, the public radio station next door to ACP's Philadelphia headquarters and funded through a grant from the Macy Foundation. Over 300 people attended the event. The Story Slam was videotaped and live streamed.
Videos of the stories are now available for viewing . Each one is inspiring, engaging and lends insight into what it means to be a doctor. Annals hopes to host more of these events and publish more videos on annals.org.
---
Diabetes Care Opportunity
The ACP Center for Quality, working with Johnson & Johnson, is recruiting large practices and/or health systems to pilot a new diabetes performance platform and QI initiative. The platform can take EHR data and calculate all diabetes measures for all federal payer and certification bodies (including Medicare, PQRS, NCQA diabetes recognition program, and the Bridges to Excellence program). Participants will receive the platform for free, along with technical assistance, along with a financial stipend and inclusion in the ACP quality improvement training program with practice coaching, helping them achieve greater efficiency in workflow and improved patient care.
If you are interested, please contact Dr. Laura Lee Hall, the Director of ACP's Center for Quality.
---
Just For Fun
Check out ZdoggMD's rap about EHR State of Mind on YouTube. ZdoggMD is also known as Zubin Damania, MD. He believes electronic medical records would improve with the voices of clinicians, providers, nurses, and care team members. His video pokes fun at user frustrations with EHR.
---
FREE Instructional Diabetes DVDs for Your Patients
ACP's highly praised instructional Diabetes DVDs are back in stock! These videos cover a variety of diabetes self-management topics including: Foot Exams, Hypoglycemia (Low Blood Sugar), How to Use an Insulin Pen, How to Give Yourself Insulin,How to Prepare for Your Diabetes Doctor Visit, and How to Take Your Own Blood Pressure
These patient-tested resources were developed in partnership with patients and physicians, using credible, evidence-based research. They are designed to help patients build self-management skills through demonstration. Resources are available free of charge, easy to understand, appropriate for all health literacy levels, and feature real patients and physicians. Order online or contact Member and Customer Service at 800-523-1546 ext. 2600. Browse ACP's other patient education materials.