You are here
Help Your Patients and Family Members Lower their Medicare Costs
Help Your Patients and Family Members Lower their Medicare Costs
Resources to Help your Patients and Family Members Lower Their Medicare Costs by Hundreds to Thousands of Dollars Annually
Click the two documents below! Customize the flyer for your patients!
Georgia Patient Resources on Medicare Drug Plan
ACP Well-being and Professional Fulfillment
Resources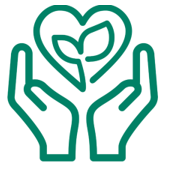 Check out ACP's well-being and professional fulfillment website for individual, community, and organizational well-being resources.
Patients Before Paperwork is an ACP initiative designed to reinvigorate the patient-physician relationship by challenging unnecessary practice.
Crisis and Counseling Support
CME for Well-being
Selected CME activities for well-being are now available on the ACP Well-being and Professional Fulfillment website. Activities include short ten-minute Mini but Mighty Skills for Well-being recordings as well as crisis and long-term well-being management webinars for individuals and communities. For questions about the well-being CME activities, contact acpwellbeing@acponline.org
​