You are here
Georgia Medicaid Attestation for Parity Increase
Georgia Medicaid Attestation for Parity Increase
Important Information – Georgia Medicaid Increases and Attestation Process
The Georgia Chapter ACP has advocated over the last several years to get some CPT codes used by internists, increased to 2014 Medicare rates with Georgia Medicaid. The codes being advocated are from the original ACA Medicaid Parity code set We will continue to advocate for MORE codes in 2017 – to help you support your Medicaid patient population.
The only hitch to this increase is that a physician must be on the Medicaid Attested list. Medicaid has heard our requests to OPEN this list to those that did not attest when the original pay increase occurred under the Affordable Care Act (2014). Medicaid has stated that over half of their listed eligible physicians did not attest and therefore are not receiving the increased payment.
Please see the notice below – confirm with your staff that you are an attested physician -and if not – please follow the instructions below no later than January 31, 2017. Don't delay as we want all of Georgia's family physicians to benefit from the increases that our advocacy efforts have achieved.
Thanks for your review of this important information. For additional information and to attest, go directly to the Georgia Medicaid website: https://dch.georgia.gov/providers
December 7, 2016 – Medicaid Notice – Payment Increase for those who are not ACA Attested
HB 751 Rate Increase Rate Increase Attestation Process
House Bill 751 increased reimbursement rates for select primary care and OB/GYN codes to 100% of the 2014 Medicare reimbursement rates. Effective December 1, 2016, the Department of Community Health (DCH) and Hewlett-Packard Enterprise (HPE) will implement an electronic HB 751 Rate Increase Attestation process for Physicians and Physician Extenders. Please note that paper attestations will not be accepted. The following Physicians and Physician Extenders are eligible for the HB 751 rate increase and are required to complete the electronic attestation process:
(1) Physicians and Physician Extenders who obtained a Georgia license with an effective date of January 1, 2015 or later and are enrolling in one of the following Categories of Service: Physicians (COS 430), Physician Assistants (COS 431), Nurse Midwifery (COS 480), or Nurse Practitioners (COS 740).
Physicians and Physician Extenders who have a Georgia license with an effective date prior to January 1, 2015 who did not previously attest under the Affordable Care Act Primary Rate Increase (calendar year 2013 and 2014) are not eligible to attest for the HB 751 Rate Increase.
Those providers who were eligible and who successfully attested under the Affordable Care Act Primary Rate Increase (calendar year 2013 and 2014) do not need to attest under the HB751 Attestation process. This group of providers will continue to receive the rate increase without any further actions required.
The HB 751 Rate Increase Attestation must be completed for EACH location for which the provider is enrolled and wishes to receive the increased reimbursement rate. Failure to submit the HB 751 Rate Increase Attestation for each location by the deadline noted below will result in the provider not receiving the rate increase at that particular location. Providers must attest at EACH location by following the instructions below and by selecting the applicable drop down box on the MMIS web portal.
The attestation submission timeframe for currently enrolled Physicians and Physician Extenders is December 1, 2016 through January 31, 2017. Claims mass adjustments will begin February 1, 2017. Failure to submit the HB 751 Rate Increase Attestation during the timeframe of December 1, 2016 through January 31, 2017 will result in the provider not receiving the rate increase for that particular location.
Online Learning Center
Visit ACP's Online Learning Center to explore a wide-ranging library of online CME and MOC activities. Not sure what your state's licensure requirements are? Click on the State CME Requirements tab to view your state's requirements and links to suggested learning activities or browse recent items below:
---
Physician Well-being and Professional Fulfillment
Providing guidance and resources that foster communities of well-being for internists to best serve patients and optimize professional fulfillment.​
Connect Today
​I.M. Emotional Support Hub​
It's common right now to feel overwhelmed, stressed, or depressed.​​ Taking care of ourselves and encouraging others to practice self-care sustains our ability to care for those in need. ​​​​
Protect your health and well-being by connecting with easily-accessible peer support through the Physician Support Line, and affordable, confidential counseling is available through The Emotional PPE Project and The Therapy Aid Coalition. ​
If you or someone you know is in crisis, help is available 24/7. Text 741741 or call the National Suicide Prevention Lifeline (988 or 1-800-273-8255) or Disaster Distress Hotline (1-800-985-5990).
​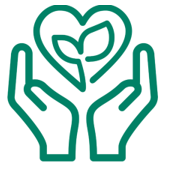 Check out ACP's well-being and professional fulfillment website
for individual, community, and organizational well-being resources.​​ Contact your well-being champion or chapter well-being committee today.​
Visit
Patients Before Paperwork
ACP's initiative designed to reinvigorate the patient-physician relationship by challenging unnecessary practice.