You are here
COVID 19 Resources
COVID 19 Resources
ACP Resources
Letter from Georgia Chapter Governor
AMA Resources
Special coding advice during COVID-19 public health emergency
H.R. 748, the "Coronavirus Aid, Relief, and Economic Security Act" (CARES Act) Health Care Highlights
CDC Resources
Non-Emergent, Elective Medical Services, and Treatment Recommendations
CDC Information for Health Care Professionals
CMS Resources
Accelerated and Advanced Payment Request
Accelerated/Advance Payments Related to COVID-19/ Financial Resources for Practices
COVID-19: CMS Expands Telehealth Benefits for Medicare Beneficiaries During COVID-19 Outbreak
Summary: CMS Interim Final Rule on CARES Act
Emory University Resource
Online Tool for Patient Assessment for COVID- 19 Resource
Georgia Department of Public Health Resources
Georgia Suppliers PPE &Other Health Care Supplies
Personal Protective Equipment Vendors
Georgia Department of Public Health District Offices Contact Information
PPE from Georgia Emergency Management Agency (GEMA)
CARES Act Financial Resources for Physician Practices
GA Department of Public Health COVID Resources
Resource Request Process Update
Specimen Point of Collection Healthcare Provider Instructions
Specimen Point of Collection Instructions for Healthcare Providers
UPDATED Interim Guidance for Clinicians Evaluating, Reporting, and Requesting Diagnostic Testing for Possible COVID-19 Cases
Georgia Public Health Contact Information
Georgia DPH online testing request
State of GA Executive Order-Reviving a Healthy Georgia
COVID-19 Testing - Direct Patient Line
Expanded Testing For COVID-19 In Georgia
Georgia DPH Local Health District Testing Update & Other Resources COVID-19
State Health Benefit Plan Insurance Coverage for Telemedicine
Expansion of the use of telehealth
Composite Board Telemedicine Expansion 2020 March
Mental Health Resources
Crisis Hotlines
Georgia Crisis & Access Line - 1-800-715-4225
GA Peer2Peer Warm Line - 1-888-945-1414
National Suicide Prevention Lifeline - 1-800-273-8255.
The Crisis Text Line - Text START to 741-741 about any type of crisis 24/7.
Georgia Addiction Resources
Alcoholics Anonymous in Georgia - Resource for finding in-person and virtual AA meetings throughout the state
Recovery in Georgia - Locally run independent addiction recovery resource that features treatment centers, support meetings, and prevention resources located throughout Georgia.
SAMHSA's Treatment Locator - Directory for finding treatment facilities confidentially and anonymously
Overdose Prevention
Georgia Overdose Prevention Project - An advocacy organization that provides free naloxone kits to Georgians through the mail
HarmReduction.org - Features harm reduction strategies and provides information to help people identify, respond, and prevent overdoses
Opioid Overdose Rescue - Outlines 3 simple steps to save a life in the event of an opioid overdose. Includes helpful reference videos
State of Georgia Insurance and Safety Fire Commissioner Resources
Insurance and Safety Fire Commissioner - State of Georgia - News Release
Utilize Telemedicine Over In-Person Doctor Visits
Telemedicine Implementation Resources
Telehealth Coding & Billing
AMA: Special coding advice during COVID-19 public health emergency
Adapting the Annual Wellness Visit to Telehealth
Physicians and Other Clinicians: CMS Flexibilities to Fight COVID-19
Online Learning Center
Visit ACP's Online Learning Center to explore a wide-ranging library of online CME and MOC activities. Not sure what your state's licensure requirements are? Click on the State CME Requirements tab to view your state's requirements and links to suggested learning activities or browse recent items below:
---
Physician Well-being and Professional Fulfillment
Providing guidance and resources that foster communities of well-being for internists to best serve patients and optimize professional fulfillment.​
Connect Today
​I.M. Emotional Support Hub​
It's common right now to feel overwhelmed, stressed, or depressed.​​ Taking care of ourselves and encouraging others to practice self-care sustains our ability to care for those in need. ​​​​
Protect your health and well-being by connecting with easily-accessible peer support through the Physician Support Line, and affordable, confidential counseling is available through The Emotional PPE Project and The Therapy Aid Coalition. ​
If you or someone you know is in crisis, help is available 24/7. Text 741741 or call the National Suicide Prevention Lifeline (988 or 1-800-273-8255) or Disaster Distress Hotline (1-800-985-5990).
​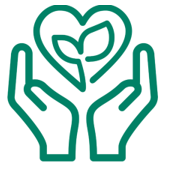 Check out ACP's well-being and professional fulfillment website
for individual, community, and organizational well-being resources.​​ Contact your well-being champion or chapter well-being committee today.​
Visit
Patients Before Paperwork
ACP's initiative designed to reinvigorate the patient-physician relationship by challenging unnecessary practice.