You are here
Member News
Member News
Members Spotlight: Joanna Bonsall, M.D., Ph.D.
COVID-19 Forces Grady Clinicians to Revisit Means of Communicating
(September 2020)
ACP recently spoke to Joanna Bonsall, M.D., Ph.D., chief of hospital medicine at Grady Memorial Hospital in Atlanta. She helped to establish the hospital's medicine group in 2017 and currently oversees the practice of 27 hospitalists (25 MDs and two advanced practice providers). ​
At one of the largest public hospitals in the United States, how has the pandemic affected your patient volumes?
Each physician typically each see nine to 13 patients. During the pandemic, we lowered that by one to two patients because of the complexity of care, the time spent on personal protective equipment (PPE), and time spent calling families. Similar to what he heard from hospitals around the country, overall hospital volumes were lower during the pandemic because so many of our usual patients were staying away.
Aside from the types of patients, how did your practice change as the pandemic began?
There were a lot of processes that had to be worked out. For example, we went through PPE at a much higher rate than normal and the types of PPE equipment frequently changed, as did how to use it. It was a matter of widespread process changes being forced in such a short amount of time. I think that is what made the changes a bit more challenging. It was getting enough swabs, who is going to do the testing, even the creation of protocols to intubate and resuscitate COVID-19 positive patients safely.
Overall, though, we felt very supported by the hospital administration, but it was a matter of getting the right processes in place to support a very different way of working. Every week it was something new.
What was the biggest challenge you overcame?
I think communication was one the biggest challenges. Rumors were a big issue. We came up with a mechanism to get questions and challenges addressed right away and it is something that we are still doing today.
Early on, we had morning meetings with the entire hospitalist group, whoever wanted to call in via Zoom at 7:30 am, and we would share information and identify questions we had. I could then escalate those questions and concerns immediately to hospital leadership and figure out, "Oh, that's just a rumor." These calls though, made a world of difference to improve communications.
I was surprised how long these calls are going on. Even now in the middle of June there were five people on the call this morning and we identified a question about our screening process for patients. So, the calls are still valuable and this new culture has caused us to realize that we don't always have to arrange a big in-person, monthly meeting and that maybe more frequent, more casual meetings have value.
Were there any other takeaways from the pandemic that will change your practice in the long-term?
I think the pandemic highlighted for us how much misinformation is out there and it also showed the limitations of evidence-based medicine. All of these people were coming to us and there was no evidence on how best to treat COVID-19. This put a lot of us outside of our comfort zones —starting treatment practices before we actually have clinically validated trials. The expression about flying the plane while you're still building it comes to mind.
On a personal level, what about the pandemic will stick with you?
What I will remember most happened over the phone — the value of relationships with families and just how incredibly hard it was for families to have their loved ones in a hospital and not be able to see them or touch them. And for some patients because of their clinical condition, they were not able to talk to their families either. You had to really develop a lot of trust because the family only had you and the care team to get information. It was one of the reasons why we dropped our individual census a little bit; communicating with the families is sometimes is as important as the actual clinical care itself. But, the number of phone calls and the difficulty of having meetings with families over the phone certainly added to the stress.
How did you and your staff deal with that stress?
Early on, it was this sense of not knowing what was to come. We heard these unbelievable stories from our colleagues in New York, many of us believed that it was inevitable that we would know colleagues who would get sick and maybe even die. It was just incredibly stressful, not knowing what was to come. We were using social media to figure out what was going on and what to expect. We were just really fortunate that it never got to that point in Georgia.
But, I think one of the most striking things about working during this pandemic is that it impacts all of your life. Many, of us have had our own challenges in our personal lives as well. You could not go home and escape. Acknowledging that and talking about it has been important as we've all just tried to reach deep to support each other and figure out ways of self-care; we're still figuring this out.
We have been extremely happy that nobody on our team has contracted COVID-19. I have never been more proud to work at Grady. We were ahead of the curve in adopting universal masking. I feel that that support early on prevented a lot of infections that could have happened in our staff and faculty.
What is it like at Grady today in terms of treating COVID-19 patients?
The numbers of COVID-positive patients are low right now, which is great. We are aware there could be a second surge at some point, so we are using this time to work on better processes. Right now, we have a screening process in place where everybody who is admitted should be getting swabbed. We are working on best practices in terms of treatment. We have implemented these communication strategies. We are using that time to shore up what we have done and to be prepared.
**Interview date: June 2020**
---
Members Spotlight: Richard Prokesch, M.D
Observations from an Infectious Disease Specialist: Interesting Comparisons Between COVID-19 and HIV
(September 2020)
ACP recently spoke to Richard Prokesch, M.D., an infectious disease specialist in Riverdale, Ga. about his experiences during the COVID-19 pandemic.
How did your practice look different pre-COVID-19, compared to during the pandemic?
I have one partner and normally we are one week in the office and one week in the hospital and we are still doing that. We also have a physician assistant in the office and normally we see a lot of HIV follow-up patients. We typically see patients that come in post-hospitalization that may be on IV antibiotics that we are monitoring. I would say in pre-COVID times in the office, I might see 20 patients a day.
Now, with COVID-19, we initially were doing a lot of telehealth, especially with stable HIV patients. They subsequently would come in just for blood work, when it was safe to do. However, we never stopped seeing people in the office because of the nature of our subspecialty. We needed to see hospital follow-ups as well as new referrals with various infectious disease issues, which were difficult to deal with remotely. We had to change our 'business as usual,' with everyone (staff and patients) now wearing masks as well as social distancing in the waiting room. We also are not scheduling as many patients as we normally would and sometimes have had to request people wait in their car to limit the numbers inside the building. As our state opened up, our volumes have increased toward normal.
We really have not seen a lot of COVID-19 follow-up patients in the office. They are either in the hospital for a long time or in the hospital for a short period of time, and then they go home to quarantine the complete two weeks. They only come for follow-up if there is an issue.
What has the COVID-19 experience been like for your HIV patients?
We had several of our chronic HIV patients come down with COVID-19. As long as they were not really, really sick or having problems, we did televisits with them.
It has been interesting because there are not a lot of publications about HIV and COVID-19. But for the most part, HIV patients seem to have done pretty much like everybody else. In our practice, the HIV patients that have gotten it, have done surprisingly well.
And what's it been like in the hospital for you?
Back in March, testing was a big problem here, as it was throughout the United States. Initially, the only place doing testing was the state health department. And it would take seven to 12 days to get a result. It was very, very frustrating because we had patients in the hospital that we suspected had COVID-19 and we did not have definite results.
At the height of the crisis in the metro Atlanta area, our hospital was full of COVID-19 patients, but there were not a lot of other patients in the. Our ICU was full and we had open extra ICU to handle all of the people needing ventilators. When you walked through the ICU back then everybody was on a ventilator and everybody was in isolation and it looked like a war zone, to be honest. We saw great improvement, with numbers down to just a handful of COVID-19-infected patients, but unfortunately, the numbers are rising again after the loosening of restrictions. I am hoping it is just going to be a blip and not a surge, but time will tell.
Is there anything that has struck you about health care providers' reaction to COVID-19?
I had just started my practice at the beginning of the HIV epidemic. Back in the early 1980s a lot of people were scared of HIV and the reaction from the general population as well as health care workers was really strikingly different than I am seeing with COVID-19. With HIV we initially had a difficult time with patient care in the hospital, with many nurses and doctors not wanting to take care of HIV patients. They were terrified that they were going to catch it. Food service workers did not want to go into the room of a patient with HIV. Even after we knew the route of transmission and the risk factors for contracting HIV, it took a long time for that behavior to change.
With COVID-19, it has been much different, which is interesting because the coronavirus is significantly more contagious than HIV. Everybody realizes that they have got to take appropriate precautions with masks, gowns, gloves, and face shields and the nursing staff, ancillary workers, and physicians have been wonderful taking care of these people, including the housekeepers who are also putting themselves at risk. Everybody has come together as a team and are really working hard to take care of these patients. There has not been the same struggle with care as we saw initially with the HIV epidemic.
At the beginning of the HIV epidemic, there was no treatment. We are in a similar situation with COVID-19.
Do you see similarities?
The differences and similarities have been quite striking. With both infections at the onset we did not have any known treatments and we were basically trying to do the best we could with no real scientific data. We could try and treat the opportunistic infections in persons with HIV, but there was not any antiretroviral available until AZT, which was better than no treatment but inadequate to stop progression of the infection. All sorts of therapies were initially tried with COVID-19, including some of the older HIV medications and hydroxychloroquine, all of which ultimately were shown to be ineffectual. It was unnerving with people sick and dying and very little evidence-based medicine to guide us and thus, we were basically hoping that we were helping and not harming.
Although we still are not to the point where we have a lot of good clinical trials, we are starting to have some meaningful data now. The antiviral remdesivir has become more available, as it initially was limited to a very restrictive research protocol. It appears as if it is helpful, especially early on in the infection. We are also treating with convalescent plasma from patients who have recovered from COVID-19 infection, thinking that might prove helpful. I have never been through anything quite like this where nearly every day the guidelines are changing and we are essentially learning on the fly. When the pandemic is over and we have the opportunity to analyze the generated data we may learn that much of what we did was not helpful, but hopefully it wasn't harmful.
I am guessing that as an infectious disease specialist your phone must have been ringing off the hook with everybody you know calling you with COVID-19 questions.
At the beginning of this, I was hearing from people I had not heard from in years asking all sorts of questions about the infection. I went to high school in Massachusetts and we had our 50th high school reunion about a year ago and at that reunion I actually gave a talk on HIV, not a scientific talk, but more about the journey as a provider from the onset of the epidemic and current times. It was received extremely well with lots of questions and emotional anecdotes. When the COVID-19 pandemic began, I got an email from the reunion organizers asking if I would be willing to do a Zoom chat with my classmates to talk about COVID-19, which we did, and it went on for nearly three hours. I still get at least one call daily from friends and acquaintances asking, 'Can I fly home to see family, can my children go to summer camp, etc.'
---
Members Spotlight: Jean E. Chin, MD, FACP
COVID-19: Preparing to Reopen College Campuses
(August 2020)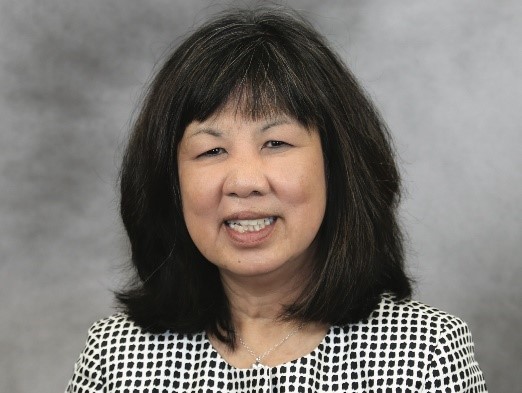 Jean E. Chin, M.D., is an associate clinical professor of medicine at the Augusta University/University of Georgia Medical Partnership and executive director emeritus of University of Georgia's University Health Center. She currently serves as chair of the American College Health Association's COVID-19 Task Force.
How did your experiences at University of Georgia's University Health Center prepare you for your current role on the American College Health Association's COVID-19 Task Force?
I worked at the University of Georgia's University Health Center for 30 years. Over that time, we had a measles outbreak. We worked through SARS, MERS, H1N1, and Ebola. I don't think anything can really prepare you for a pandemic with a novel virus, but I gained experience in emergency planning and preparedness, how to create policies, procedures, and administrative controls, and how to work with a number of individuals to harness the community, faculty, campus safety, public health, etc. that I am very grateful for.
What has serving on the task force been like and how has the role evolved?
I got the call on Valentine's day to chair this task force. Back in February, there were no cases of community transmission in the United States that we were aware of. At the time we were charged to write a set of guidelines on how to prepare college health services for COVID. By the time we started writing, at the end of February, things were changing so rapidly that we had to scrap that first document and start over again to account for community transmission that was ramping up in the United States. By mid-March — after the traditional spring break for colleges — many did not reopen because infections were rampant. I became quickly involved with the ACHA national office leadership (the CEO, president, and executive board), our partner organizations in higher education, and Centers for Disease Control and Prevention (CDC) to identify and develop information to address the needs of institutions of higher education.
How did the end of in-person learning in the spring change the direction of the task force?
Once we learned that colleges were not coming back, we had to give college health programs information on how to implement telemedicine. They still had to deliver services and instruction to students. We started creating informational pieces, webinars, documents, and checklists. In April, we started our second set of guidelines on preparing for the fall,
Considerations for Reopening Institutions of Higher Education in the COVID-19 Era (released May 7, 2020). In April, we could have never imagined that infections this summer would be so out of control or that we would still be talking about COVID-19.

We are still updating frequently asked questions and providing a weekly COVID-19 update as everything is still continuing to evolve at such a rapid pace. We just held ACHA's first virtual summit on COVID-19 featuring Dr. Zeke Emanuel, speakers from the CDC, a panel of college presidents, mental health and well-being experts, and student panels.
What guidance is still being requested and how does this vary based on local context?
Guidance on testing strategies, indicators to monitor, developing a contact tracing program, campus case management, dashboard development. Local context is everything. Some institutions have large comprehensive health centers, and some have a one-person screening and triage program. The guidance or toolkits produced by the task force try to consider the needs of our small and medium sized schools' resources and capabilities.
Right now, we are working on a supplement that addresses special populations on campus, including LGBTQ students, international students, first-generation and low-income students, students of color, and those with high-risk medical conditions.
What is the testing situation at universities?
It's a mixed bag. Some of the bigger research institutions have the capability to ramp up their own testing. Some are partnering with private labs and then some have nothing. They are waiting five to nine days to get a result. And that's no good. You need a result in 24 to 48 hours.
What has the reaction been and how has the release of guidelines affected your inbox?
I began to feel like the Dear Abby of COVID-19. Unlike the American College of Physicians, which has hundreds of thousands of members, ACHA is a relatively small group and we mostly know each other, and members know who to call on the task force. We quickly were overwhelmed. Our guidance came out before the CDC's so we had national media requests, television requests, webinar requests and we were overwhelmed. We recruited emeritus ACHA members to help us and they have really been incredible.
What will happen in a couple of weeks when kids are returning to college campuses?
We are all holding our breaths. We have done our best to stay out of the fray of whether to reopen or not. But that is probably the most asked question that we're all getting, should we reopen? What should it take to tell us to close again? I am very nervous about contact sports resuming in the fall. We hope that when students come back that they are going to be cautious wear the masks, stay six feet away from each other, and do all of these things that public health folks say, but at the end of the day, students are students. We really cannot control their behavior and that is the only thing that is going to save campuses from closing.
What clues will you be looking for whether reopening is working or not?
We are helping the membership look at the indicators to determine what's happening in the community and what's happening on the campus. What number of cases on campus could your health service manage? What if there is a surge of cases on campus? What does the local hospital situation look? Do you have enough quarantine and isolation space on campus? Do you have the testing and contact tracing capability?
What takeaways have you had from serving on the task force?
People forget that university health centers see patients, yet college health is on the bottom rung in its ability to get personal protective equipment. It takes significant partnerships to get through this pandemic and it requires a national strategy. Collaboration with local partners is critical because what happens in the community is certainly going to affect the campus and what happens on the campus will affect the community.

If possible, please consider these in an accompanying resources box.
Considerations for Reopening Institutions of Higher Education in the COVID-19 Era (released May 7, 2020)
Checklist for Considerations Related to Reopening Campus Medical Service Operations (updated Aug. 4, 2020)
---
Members Spotlight: Frederick Turton, MD, MBA, MACP
COVID-19: An Opportunity For Learning Even After Practicing for 40 Years
(July 2020)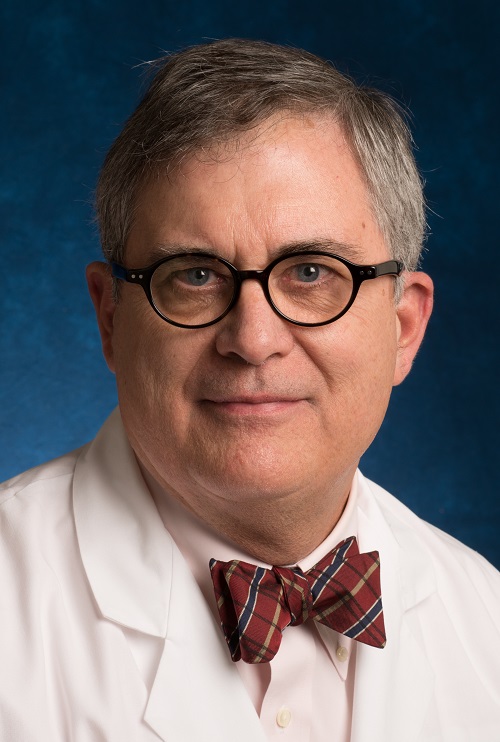 ACP recently spoke to Frederick Turton, MD, MBA, MACP, medical director for primary care at Emory Healthcare. He helps oversee a practice of 200 internists that serve throughout the Emory network. Dr. Turton's clinic is based in midtown Atlanta and primarily serves an older population with chronic diseases.
In mid-March, when COVID-19 hit, your practice made a rapid shift to telehealth. Did you have any previous experience with telehealth?
Absolutely none. The issue had always been payment. Emory had contracted with a company for telemedicine, but it had been used pretty much exclusively for surgeons doing postoperative care. The the finances of doing a full primary care visit were just not there. But when COVID-19 hit and Medicare and insurance companies elected to pay for telehealth, then in the course of two weeks, we got 200 providers up on Zoom. It was not a small undertaking, but I am really proud of us for doing it.
What was that process like?
When the pandemic hit, patient volume plummeted. So, providers had the time and we started experimenting. There was a committee in charge of figuring out the bigger picture of how to make it work, but we all went out on our own ways to learn how to do it. There were many issues to deal with. How do we communicate with our support staff when we're not in the same building? So, we put an off-the-shelf messaging system in place so that my medical assistant can text me the status of patients and I can do the same so that we can communicate outside of Zoom.
Twelve weeks in what is the status of telehealth and patient volume now?
This is tough for us financially and we are having to learn how to use fewer staff more ways. We are in a transitional phase right now. We have asked our providers to be 80% telehealth and 20% in person. Financial pressures are pushing folks to see more in-person patients. Also, some patients have to be seen in person. At many of our clinics we have a doc of the day and that doctor sees the patients that need to be seen face to face. I am 69, so I am higher risk, so I am electing to see all of my patients via telemedicine. Just like out there in the world, some of our providers see COVID-19 as less of a threat than others.
How did patients respond to offering telehealth?
When we started it, everybody loved it. Even when we were trying to figure out how to do it and we were cutting people off, the patient comments were amazingly good. I think it just has to do with the fact that we found something new. We were reaching out to them and working with them through a very difficult time. As time has gone by, it has become more routine, which is good and bad. It is always nice when you are doing something really cool, really neat, that's the new shiny object. But now volumes are picking back up and comments were still good.
Were you seeing COVID-19 patients via telehealth?
Emory elected to centralize their response to the coronavirus pandemic. When somebody calls and they are sick with respiratory illness, we are able to triage them to specialists who are able to manage their course from there — from a screening clinic to an acute respiratory clinic. Instead of standing up every clinic to be capable of taking care of the advanced needs of COVID-19 patients and dealing with personal protective equipment and procedures within each clinic to keep everybody safe, we elected to have special tracks for those patients.
If you reflect back on the past 12 weeks what are your takeaways?
We are still trying to figure this out, but I think isolating the flow of acute respiratory illnesses and presumed COVID-19 patients was the right thing to do.
We started having a daily Zoom huddle with all of our primary care providers, which is over 200 now. It allowed us to ask questions of each other, discuss best practices, and discuss issues we kept running across, like with state licensure for Zoom calls with patients. As we were learning Zoom, we were also learning the practice of telemedicine. We would have people discuss the best ways to do it, what worked for them, and it allowed us to level set at a reasonable competence. We had a family doctor talk to us about his techniques for examining shoulders and other musculoskeletal issues over Zoom. That has been a lot of fun. We are learning some new stuff. This is my 40th year practicing. It is nice to have something brand new to learn.
Will you continue with the morning meetings and telehealth?
One of the things about volume being low was that people could get on Zoom every morning. Typically, the problem with getting people together in this business is time.
My assumption is that telehealth is here to stay. That assumption is based on the payers seeing it that way too, of course. They could cut it off, but that would change the world just like the changes they made allowing telehealth changed the world. Going forward I could see us having two tiers of visits, a yearly in-person visit for a total physical examination, a comprehensive review. And then I could see them in three, six, nine months to check in. If they have a home blood glucose monitor, a home blood pressure monitor, and a pulse oximeter, and we teach them how to do it, how to keep the logs, then we can check in every three months on video, I think my patients would like that. Many of my patients have transportation problems, so, would they rather do that at home? Yeah, I think they would.
Have patients had any challenges with telehealth?
I was asked the other day, what's the most important thing for my patient to have to help them communicate with me. My answer is a granddaughter! Even my Medicaid patients have a smartphone. They frequently don't have a computer, but they'll have smartphone. And we can do this over a smartphone very nicely. I talked to a man yesterday, 89 years old living in a retirement home where there were no visitors, so no granddaughter. All he could do was talk on his iPhone. He couldn't figure out the picture. But that was better than nothing.
Personally, how has practicing during the pandemic affected you?
It is hard to be at home. Not being able to sit down with somebody face to face, to talk to him, touch him. That's definitely a lack. We are all doing our best with this telemedicine and it may never go away, but it's not the same. We are learning that there is just an amazing amount of medicine you can do without touching somebody. That's contrary to what we've been taught But, I think we're doing a pretty good job this way.
---
Members Spotlight: Jim Hotz, MD, MACP
A COVID-19 Profile in Courage: Serving from the Front Lines of the Pandemic
(June 2020) ACP recently spoke to Jim Hotz, M.D., the founder of Albany Area Primary Health Care, a large community health center practice with 28 sites, including eight school-based clinics, a large HIV program, two dental practices, a podiatry clinic, as well as internal medicine, pediatrics, and family medicine. Albany Area Primary Health Care serves eight counties, including Albany, Ga., the seat of Dougherty County, (population approx. 88,000), which has the highest per capita rate of COVID-19- related deaths in the entire state. As stipulated by federal rules surrounding funding of community health centers, Albany Area Primary Care provides care for medically underserved populations.
Dr. Hotz likens his practice to the Marines — running toward the chaos of the front lines of a battlefield. The community health center is like the beachead, staying open to serve needy patients in chaotic times. While the 41-year old practice has weathered natural disasters and other health crisis, like the HIV and the opioid epidemic, none caused the far-reaching upheaval that COVID-19 did.
"What really distinguishes the people who don't go extinct is the ability to rapidly evolve," says Dr. Hotz. "In a system that is under stress, the odds are those who evolve quickest are going to be the ones that are most successful."
Dr. Hotz shares the challenges, the rapid pivots, and the positive takeaways that his practice has experienced in the past 10 weeks.
What immediate effects did the pandemic have on your practice? We had 38 employees come down with COVID-19. One person died and two spouses died. We are a large organization with about 350 employees, and we were out in the community when this virus first hit and we didn't know it was here.
All of a sudden, we had a significant loss of income and loss in the number of patients that we were seeing. Organizationally, we went from seeing 855 patients a day before the pandemic to 455 a day in the first week of April. That's a loss of probably $400,000 in March and $600,000 in April. Financial folks were scrambling to maintain our staff.
What has been the impact of the pandemic on caring for patients? Patients have had disruption in their care. People are afraid to come to see you in the office. They were sheltering in place, which is what they were supposed to do, but a lot of them have chronic conditions. So, the issue became how do we connect with people that need to be followed?
How has your practice evolved? We rapidly pivoted to offering telehealth. But there are challenges to offering telehealth in a community health center practice where 80% of our patients fall below 200% of the Federal Poverty Level. It is very rural and there are issues with broadband access. Only 35% of our patients are web enabled and 30% have a smartphone that would allow for a visual visit. Often, it is those that don't have a visual way to connect that are the ones that need it the most, but that we are financially the least incented to see.
Our organization decided to just do the right thing and take care of our patients. I have done now 400 virtual visits and about 70% of my visits are voice only. I found that patients are extremely appreciative of the fact that we are calling. We have made a lot of other adaptations, too. We have a pharmacy within our program, and we have switched a lot of people to home delivery.
We also found out a lot of people did not have the tools to safely shelter at home. They didn't have a thermometer or a blood pressure cuff. And they, didn't have a pulse oximeter. We were fortunate that a foundation called us and asked what we needed. We said we need to be able to get these things to people's homes. So, our school-based nurse practitioners, who no longer have a school to go to, volunteered to go to people's homes and teach them how to use these tools. We now have provided over 250 people with blood pressure cuffs and I think I may be getting better blood pressure control. This is probably something we already should have been doing.
How will these adaptations have a lasting impact on your practice? This has opened our eyes to the effectiveness of virtual visits. When you're dealing with a lot of people living in a rural area, where transportation is a real issue, so it's allowed us to really understand the positive impact of the virtual visit. You can manage almost everything you need to with a virtual visit.
The greater the barriers, like transportation, the greater the no shows. And what we've learned from personally calling folks is that the noncompliant patient is a myth. When we remove barriers by using telephonic communication and electronic communication, I have had a total of 11 no shows out of 413 appointments. Normally, the no show rate in my patients is around 20%. There are other ways of connecting and reaching people then making them drive to your place for an appointment. It is important to be flexible and that is one of those lessons that this experience opened our eyes to.
Is there a specific event as part of your pandemic response that is going to personally stick with you? There is a young man that I have taken care of for 35 years. He is diabetic and bipolar and lives by himself. He has done an extremely good job after a struggle in which every bad thing that could happen to somebody happened to this poor guy. Before COVID-19 we got him proper mental health support, got him disability, and he's being productive. This hit and he is afraid to come in the office, justifiably so. So, I tell him, 'We'll have a visit and I'll call you.' We spoke two days beforehand and I told him I need his finger stick, blood sugar, and blood pressure. I call him, and no answer.
I call back, no answer. On the 12th time, I am worried. I finally hear slurring on other side. I say, 'Eat some cookies.' Then I hear a couple of crunches and about five minutes later I could almost make him out. And I say, 'Check your blood sugar.' Five minutes later he says, it's 43. I say, 'Eat two more cookies.' Finally, he wakes up and he gets his hyperglycemia resolved. And I ask, 'What happened?' He said he got so depressed looking at the news and was so scared with the outbreak in Albany that he went to bed without eating supper. I think about it that that telephone call may have saved this guy's life. How would I have connected with him that day if I hadn't moved to calling patients?
Has this experience changed how you see your role as a doctor? I was doing my patient calls on Good Friday and one of my patients is a minister. He said, 'Doc, do you know what you are right now? You're the good shepherd. In times of storms or crisis, the flock scatters. And what you're doing right now is trying to call the flock and bring them in.'
Population management is the big thing we're supposed to be doing these days. And I thought that that was a great analogy for what population management is — keeping your flock close, keeping them safe.
---
2020 National Award Winners and Master Recipients
(April 2020) We are pleased to announce that the following Georgia members are in receipt of a 2020 National award or Mastership.
Anne Schuchat, MD, MACP of Atlanta and Melinda Wharton, MD, MACP of Atlanta have been awarded a Mastership. Masters are Fellows who have been selected because of "integrity, positions of honor, eminence in practice or in medical research, or other attainments in science or in the art of medicine." Masters must be highly accomplished persons demonstrating eminence in practice, leadership, or in medical research. Evidence of their achievements can come from many types of endeavors such as renown within their field and/or ACP chapter, research, education, health care initiatives, volunteerism, and administrative positions. The Master must be distinguished by the excellence and significance of his or her contributions to the field of medicine.
Benjamin Hayes, MD, is a recipient of the Herbert S. Waxman Chief Resident Teaching Scholarship. This scholarship was established to recognize outstanding Chief Medical Residents and to provide them with an opportunity to assist teaching popular clinical skills workshops under the guidance and mentorship of expert faculty in the Clinical Skills Center, part of ACP's Internal Medicine Meeting.
Tracey Henry, MD, MPH, MS, FACP of Powder Springs is in receipt of the Walter J. McDonald Award for Early Career Physicians award. The award recognizes outstanding achievement by a physician member who is within 16 years of graduating medical school and who is not an ACP Medical Student Member or Resident/Fellow Member. Nominees must meet these qualifications as of June 30th of each year considered. Areas of achievement may include leadership; academics, including publishing, teaching, and mentoring; and/or volunteerism.
Jean R. Sumner, MD, FACP of Macon is in receipt of the Ralph O. Claypoole Sr. Memorial Award for Devotion of a Career in Internal Medicine to the Care of Patients award. The award is given to an outstanding practitioner of internal medicine who has devoted his or her career to the care of patients. The practitioner must be a clinician who is highly respected by his or her peers and colleagues for clinical skills and who has been a role model
Rachel Johnson, MD, is a National Winner of the 2020 Research Poster, "Just Because You Narcan, Doesn't Mean You Should."
Past Georgia Chapter National Awardees
---
Georgia Female Doctors Lead The Charge For Better Healthcare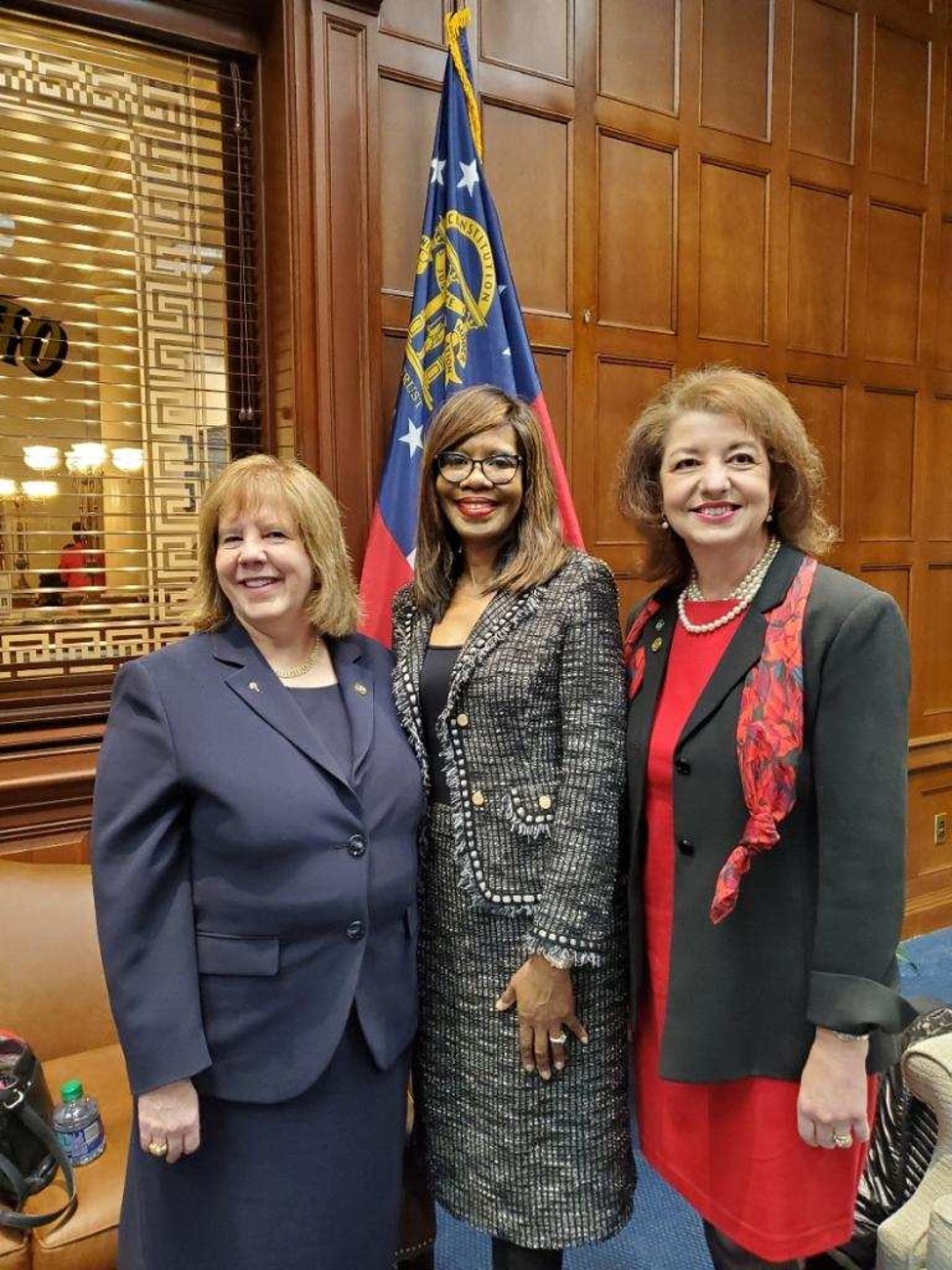 (February 2020) - On February 18, 2020, the Georgia House and Senate honored three female Georgia physicians who lead national physicians' professional organizations with resolutions in their respective chambers. The American Medical Association President Patrice Harris, MD, MA, American College of Physicians President Elect Jacqueline Winfield Fincher, MD, MACP, and American Academy of Pediatrics President Sara H. Goza, MD, FAAP.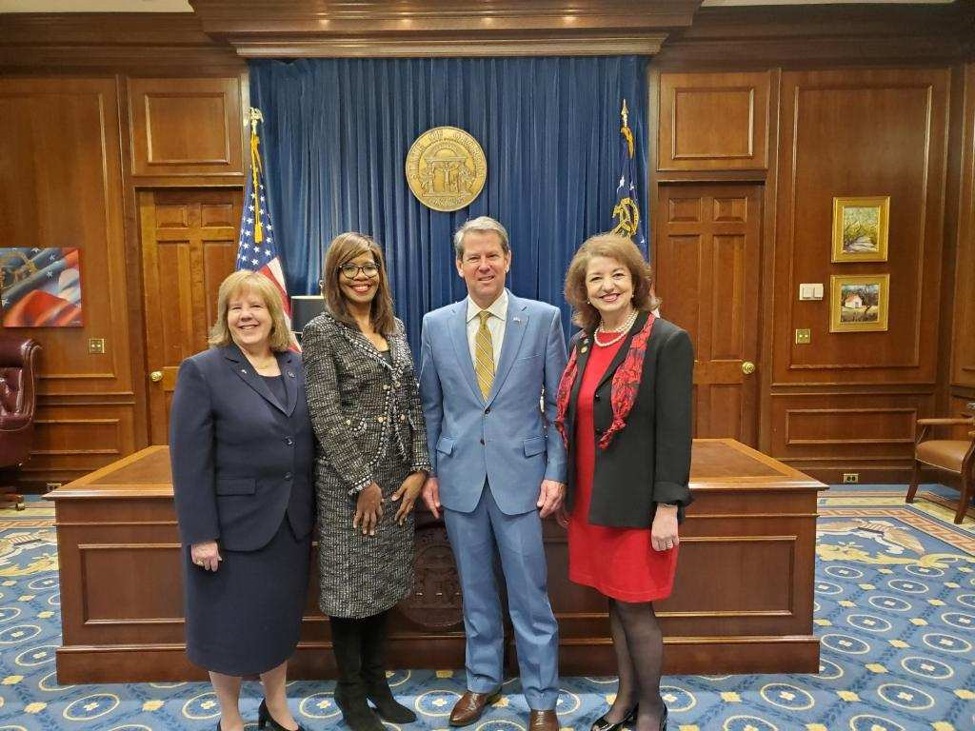 Read the full article & watch the interview here
---
2019 Chapter Award Winners
(October 2019) The Georgia Chapter of the American College of Physicians would like to congratulate our 2019 Chapter Award Winners.
Laureate Award: Danny Allen Newman, MD, FACP
Leadership Award: J. Leonard Lichtenfeld, MD, MACP
Governor's Recognition Award for Outstanding Career: James W. Reed, MD, MACP
J. Willis Hurst Teaching Award: Michelle A. Nuss, MD, FACP
Volunteerism and Service Award: Pamela S. Tipler, DO, FACP
Early Career Volunteerism and Service Award: Jennifer L. Headrick, MD, FACP
Community Based Teaching Award: Thomas W. Wells, MD, FACP
Outstanding Resident in Volunteerism/Advocacy Award: Rachel Johnson, MD
Outstanding Student in Volunteerism/Advocacy Award: Matthew Schwartz and Sahil Angelo
---
2019 Georgia Chapter Competition Winners
(October 2019) The Georgia Chapter congratulates the 2019 Chapter Abstract Competition Winners:
Faculty Posters:
1st Clinical Vignette - Barbar Junaidi, MD
1st Research - Cesar Zambrano, MD
1st Quality Improvement - Corie Tewari, MD
Resident Doctor's Dilemma Team: Piedmont
Resident Poster Vignettes:
1st (tied) - Yasameen Muzahim, D (Mercer)
1st (tied) - Felix Rodriguez, MD (Eisenhower)
3rd - Farah Ali, MD (Morehouse)
Resident Poster Research/QI:
1st - Haoran Peng, MD (Northside Gwinnett)
2nd - Mary Stout, MD (Emory)
3rd - Nicole Treadway, MD (Emory)
Resident Oral Research & Quality Improvement:
1st - Rachel Johnson, MD (WellStar Kennestone)
2nd - Nitin Rao, MD (Eisenhower)
3rd - Jonathan Hasnson, DO (Augusta University)
Resident Oral Clinical Vignette:
1st - Faissal Fa'ak, MD (Piedmont Athens)
2nd - Jamila Pham, MD (Augusta University/UGA Partnership)
3rd - Jordann Kokoski, DO (Eisenhower)
Student Quality Improvement
1st - Michael Kimbrell (Emory)
2nd - Daniel Lee (Morehouse)
Student Clinical Vignettes:
1st - Bari Rosenberg (Emory University)
2nd - Jennifer Hua (PCOM)
3rd - Ciara Hutchison (Emory University)
Student Research:
1st - Viral Patel (Augusta University)
2nd - Kelara Samuel (Morehouse University)
---
I.M. Proud Spotlight: Frances E. Ferguson, MD, FACP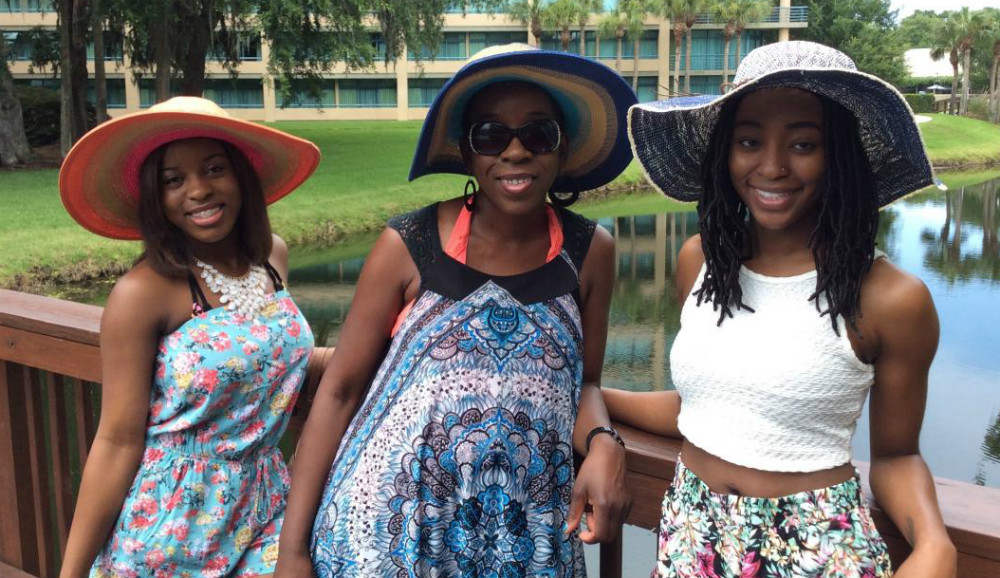 (June 2019) Read Dr. Ferguson's spotlight
---