You are here
Message From Your Governor November 2013
Message From Your Governor November 2013

| | |
| --- | --- |
| November 2013 | Alice Lawrenz Fuisz, MD, FACP, Governor |
---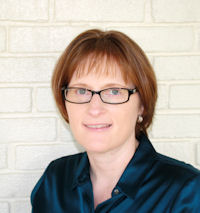 After a lull during the summer, the ACP DC Chapter has been very active in the last few months. Firstly, we are excited about the upcoming 2013 Scientific meeting, November 22-23 (see article below) and I look forward to seeing you there!
The Governor's Advisory Council met on September 9 to discuss plans for the upcoming year. We have many activities planned for our membership.
The Chapter's newly formed Membership Committee held their first meeting on October 17. During this meeting, each member shared their reasons as to why they were ACP members and how they became involved in the first place. The recurring theme was a mentor, usually a program director, who introduced them to the College and was instrumental in their continued enthusiasm. Plans are underway to reach out to non-members.
With that in mind, the chapter is beginning a medical student mentorship program. Under the direction of Nkem Mgbojikwe, medical student member from Howard University, and Arrel Olano MD FACP, interested students are paired with practicing physicians from all areas of the profession. The kick-off meeting for this program was held on October 30.
We are pleased to announce that our chapter is in receipt of the 2013 Chapter Excellence Award! The award recognizes chapters which successfully meet the standards for managing a chapter. In order to achieve the Chapter Excellence Award, chapters must meet all basic criteria and seven optional criteria. Criteria include such activities as formulating an effective Governor's Council and committees, communicating frequently with membership, providing educational opportunities, recruiting and advancing members and celebrating membership through local awards. I would like to extend a special thanks to those chapter members who assisted me in all of these endeavors! For their hard work and dedication, we received this award.
Alice Fuisz MD FACP
---
Chapter Meeting
Don't forget to register for the Chapter's upcoming 2013 Scientific Meeting to be held November 22-23 at the Washington Marriott Hotel (1221 22nd Street NW). The full meeting brochure and registration information may be accessed at: http://www.acponline.org/about_acp/chapters/dc. During the meeting medical residents from around the metropolitan area will compete in an abstract poster presentation. There will be cash prizes awarded to the top abstracts. The Chapter's Awards Luncheon will be held on Saturday, November 23 to honor the Chapter's outstanding members. Those receiving awards are:
Henry Masur MD MACP - John F. Maher Memorial Laureate Award
Janelle Goetcheus MD - Volunteerism and Community Service Award
Ashesh Patel MD FACP - Leadership Award
Charles Faselis MD FACP and LCDR Todd Gleeson MC - Sol Katz Teaching Award
Kenneth Burman MD MACP and Edward Tsou MD - Walter Lester Henry Jr. MD Award for Lifetime Teaching Excellence
Also being recognized will be Fred Gordin MD FACP who will be presented a Mastership in the College and Clifford Lane MD FACP who will be presented the First Rosenthal Award at Internal Medicine 2014 in Orlando.
The winners of the Resident/Fellow Member abstract competition will also be announced during the Awards Luncheon.
The Council of Early Career Physicians (formerly Council of Young Physicians) of the Washington, DC Chapter of the American College of Physicians proudly presents its first Maintenance of Certification Self-Evaluation Program modules for internal medicine and hospital medicine.
On Friday (November 22), please make your way
To learn stuff forgotten since last test day.
You have brains in your head. You have feet in your shoes.
You can steer yourself to the Marriott (if you choose).
We have questions. We have answers. There's work to be done.
Barring fights, we plan to be finished by 1.
There will be questions with answers, about 30 per section.
There will also be time for some brief reflection.
Each section is two hours, please be prepared.
We'll go over each question (don't be scared).
We'll discuss each answer to find the right one.
Come and participate, we'll get them all done.
We'll cover internal medicine both inpatient and out.
Ranging from policy to practice, eliminating all doubt.
It will be entertaining and fun, anything but dumb.
I'm sure that your family won't mind if you come.
So come one, come all to our MOC SEP talk.
Our goal is to make you a better doc.
---
Health and Public Policy Committee
Chair: Lawrence Klein MD MACP
The DC ACP HPPC has been busy trying to represent our membership at a national level. Our main means for doing this is the creation and submission of resolutions for the two national Board of Governors Meetings held each year. Resolutions passed by the Board of Governors (BOG) are then submitted to the Board of Regents (BOR) for action.
At the most recent BOG Meeting, three of the six resolutions considered were submitted by our chapter. These resolutions called upon the BOR to intervene with the ABIM to make patient survey modules an optional (rather than mandatory) part of future MOC certification, a call for the BOR to publically express its support for fee for service medicine as an option for medical care in the future, and a request that ACP make gun safety information easily accessible on its web site for physicians to supply to their patients. The first two resolutions were passed and the third is being reviewed by one of the national ACP committees.
Our selection of resolutions were in part sparked by YOUR responses to our survey of the membership carried out earlier this year. Also, your responses were important in our convincing other governors of the importance of the MOC and fee for service resolutions. Without your input, it would have been more difficult to convince governors around the country to support our resolutions.
Currently, we are working on resolutions for the spring 2014 BOG meeting. Resolutions we are considering for submission include ones calling upon the ABIM to modify its structure overall and MOC program in particular to make their products more relevant for practicing internists, ones calling for insurers to give providers better means for dealing with denials in coverage for medications and tests, and one asking national ACP governance to make increased active efforts to take into consideration the opinions of its full time practicing membership on policy matters.
Although we have a rather full committee currently (see below), we are always looking to add one or two additional members with an interest in policy matters. If you are potentially interested in serving on this committee, let our Governor, Alice Fuisz know.
HPPC active members are: Elena Boley MD FACP, Tom Connally MD MACP, Laurie Duncan MBBS FACP, Alice Fuisz MD FACP, Michael Gold MD FACP, Larry Klein MD MACP, Jerry Meyer MD FACP, Ashesh Patel MD FACP, Alan Pocinki MD FACP, Caroline Poplin MD FACP, H Linton Wray MD FACP.
---
Salon Dinner
Chair: Laurie Duncan MBBS FACP
The second season of DC Chapter salon dinners began Thursday, October 24, 2013 with a catered buffet dinner for 15 ACP members at the home of the DC Governor, Dr. Alice Fuisz. Our discussion leader was John M. Balbus, MD MPH, who is trained both as an internist and occupational and environmental medicine. He is currently the Senior Advisor for Public Health to the Director of the National Institute of Environmental Health Sciences (NIEHS), and a leading figure in global environmental health and climate change, with particular emphasis on climate change effects on vulnerable populations. Dr. Balbus serves as the Department of Health and Human Services principal to the U.S. Global Change Research Program and co-chairs working groups on Climate Change and Human Health for the US Global Change Research Program and the National Institutes of Health. The evening's discussion focused on the effect climate change has on global human health and included recent findings of the US National Climate Assessment Report with respect to the health implications of climate change, highlighted under the President's new Climate Action Plan relating to health preparedness and prevention. An interesting aspect of the discussion focused on health care facility contribution to global climate change and changes needed to improve energy consumption. The next dinner will be held in January 2014, the topic for discussion has not yet been determined.
---
Medical Student Mentoring
The American College of Physicians DC Chapter launched its first-ever mentoring program on October 30, 2013. Founded by Nkemdilim Mgbojikwe, a 4th year medical student at Howard University, the program connects students from local medical schools with internists practicing in the DC metropolitan area. The program aims to expose medical students to different modes of physician practice, as well as to various subspecialties. Furthermore, it encourages students to discuss other matters pertaining to life as a physician or medical student, such as finances, work-life balance, and so on. The kick-off dinner party was held at a local restaurant, with several participating students and physicians in attendance. It was a fun-filled night, with students gaining an opportunity to meet their mentors for the first time. Looking to the future, the project aims to expand to include more students and physicians in the DC metro area, with the opportunity to receive awards for participation. Interested in learning more or getting involved? Please contact Ann Tennett. Special thanks to Drs. Arrel Olano and Alice Fuisz for their staunch support for this project.
---
Introducing ACP Smart Medicine: ACP's new Web-based, mobile-optimized clinical decision support tool
The American College of Physicians has released ACP Smart Medicine, a Web-based clinical decision support tool developed specifically for internal medicine physicians containing 500 modules that provide guidance and information on a broad range of diseases and conditions.
Integrated with content from Annals of Internal Medicine, ACP JournalWise, and ACP's clinical practice guidelines with a display that automatically adjusts to desktops, smartphones, and tablets, the clinical recommendations in ACP Smart Medicine are evidence-based and rated based on the quality of the underlying evidence. Information is continually updated through triggered updates with new, relevant content and guidelines. Additionally, ACP High Value Care recommendations identify care activities that offer little benefit to patients.
ACP Smart Medicine also offers easy access to submit for CME credit. Physicians can select modules from the list of content areas they have reviewed, answer a question, and submit for CME credit.
ACP Smart Medicine is available as a free benefit to ACP members and can be purchased by non-members.