You are here
Chapter Centennial Legacy Award
Chapter Centennial Legacy Award

The Chapter Centennial Legacy Award celebrates ACP's centennial by recognizing one seminal chapter member whose service to the chapter had a significant impact on the chapter's viability. This individual should exemplify ACP's core values including:

Leadership
Excellence
Respect
Compassion
Professionalism
Responsibility
Read about the state awardee and join us in congratulating him.
---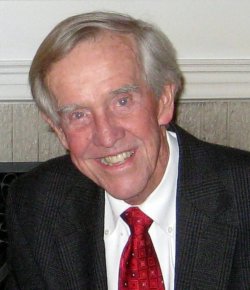 The Washington, D.C. Chapter of the American College of Physicians is pleased to nominate Richard B. Perry, MD, MACP for the Chapter Centennial Legacy Award.
Dr. Perry served as Governor of the DC Chapter from 1992 to 1996. During his tenure, the Chapter received the Chapter Management Award in 1996 and Evergreen Award for establishment of the Associates Meeting in May of each year. Dr. Perry received the Chapter Laureate Award in 1997 and was elected to Mastership in the College in 2002. He continued to have a leadership role in the Chapter following his term as Governor.
In addition to his career as a practicing physician, he has contributed to medical education at the Georgetown University. He was promoted to Clinical Professor of Medicine in 1990. He received the Master Clinician Award from Georgetown University for clinical teaching in 2000.
Dr. Perry has generously devoted his time and expertise to provide medical care for underserved populations in the United States, as well as in Haiti. He was a founding member of a Mercy Health Clinic which was recognized by the College for the Edward R. Loveland Memorial Award in 2004. Dr. Perry was the leader of a medical mission to provide patient care and teaching at Sacre-Coeur Hospital in Haiti.
In recognition of Dr. Perry's long career as a caring, compassionate physician, as an educator and role model and as a leader in providing care to underserved communities, we strongly recommend him for the Chapter Centennial Legacy Award.
More about the Chapter Centennial Legacy Award:
Award Booklet - full listing of winners
Press Release Template - for Chapter use