You are here
A Message from Your Governor December 2015
A Message from Your Governor December 2015

| | |
| --- | --- |
| December 2015 | Alice Lawrenz Fuisz, MD, FACP, Governor |
---
---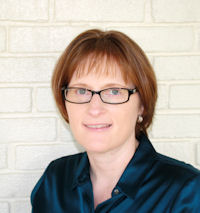 ---
2015 Scientific Meeting
The Chapter's 2015 Scientific meeting was held November 5-6 at Howard University Hospital. Attendees heard from an excellent faculty on subjects including cancer screening, hypothyroidism, oral anticoagulation, end-of-life communication, post-menopause, and new antibiotics and antimicrobials. We also sponsored two Maintenance of Certification modules.
On Friday evening, November 6, we celebrated our own with awards presented to several deserving members. The award recipients included:
Sol Katz Memorial Teaching Award - Sailaja Pindiprolu, MD, FACP and Jalil Ahari, MD, FACP
Volunteerism and Community Service Award - Veronica Jenkins, MD
Walter Lester Henry Jr. MD Award for Lifetime Teaching Excellence - Geraldine Schechter, MD, MACP and Leonard Wartofsky, MD, MACP
Chapter Leadership Award - Nazia Qazi, MD, FACP
John F. Maher MD FACP Laureate Award - Shmuel Shoham, MD, FACP
We congratulate each of the recipients! If you have someone you would like to nominate for our 2016 awards, please send your nomination to Ann Tennett.
The Chapter was also recently notified of members who will be receiving national awards during Internal Medicine 2016 which will be held in DC, May 5-7. Those awardees are:
Ralph O. Claypoole Sr. Memorial Award for Devotion of a Career in Internal Medicine to the Care of Patients
Carole E. Horn, MD
Arnold P. Gold Foundation ACP Award for Medical Humanism
Alan W. Stone, MD, FACP
Outstanding Volunteer Clinical Teacher Award
Robert S. Wilkinson Jr., MD, MACP
Samuel Eichold II Memorial Award for Contributions in Diabetes
Phillip Gorden, MD, FACP
American College of Physicians Award for Outstanding Work in Science as Related to Medicine
A. John Barrett, MD
---
Board of Governors Meeting Update
Both our Governor-Elect, Ashesh Patel, and I attended the Fall Board of Governors meeting in October. I would like to share with you some of the updates we heard about. Of great importance to members who need to recertify, we heard an update about what is going on at the ABIM, specifically about the MOC program. Starting with the MOC exam in October, the blueprint was changed due to feedback received by the ABIM. They decided to survey several thousand physicians and then went through a list of clinical topics/scenarios asking what is relevant and how frequently conditions are seen in practice. The new exam is built on these outcomes. ABIM has been liberalizing what they will accept for Part 2 credit; they have suspended the Part 4 requirement (measuring performance suspended for 2 years). Most important, they have put together a taskforce chaired by a cardiologist at Yale which is charged to look at the future of assessment particularly re: the secure examination. Dr. Patrick Alguire, ACP Senior Vice President for Medical Education, served on the committee. Recommendations were very much aligned with what the ACP has been pushing regarding making reforms in the MOC process. The task force has made recommendations but these have not yet been approved by the ABIM Board. ABIM decided that the MOC process should focus on cognitive and procedural skills. However, there is uncertainty on how and who should be monitoring the Part 4 requirements. Another recommendation that has come forward is that perhaps the every 10 year high-stakes examination is not the best approach. Consideration is being given to smaller assessments being required every few years. The ACP recently surveyed a group of members about the MOC process. The data is currently being analyzed and should be available by the end of the calendar year. The leadership of the College continues to meet with Dr. Rich Baron at ABIM on a regular basis to bring concerns of our members forward. If you are interested in helping out by writing questions for the ABIM exam please let me know as the ABIM needs more clinically active physicians to help with question design to ensure relevance.
Part of the Board of Governors meeting was spent discussing and then voting on resolutions. I had the pleasure of serving on the Reference Committee which is charged with keeping track of the feedback Governors have about the resolutions to inform a recommendation regarding the resolutions prior to the voting. Our Chapter introduced a resolution at the Spring Board of Governors' meeting, "Eliminating CMS Penalties for Not Using Certified Electronic Medical Records (EMRs)". This resolution was referred to the Medical Practice and Quality Committee which agreed with part of the resolution but did not recommend adopting another part. At the fall meeting, our Governor-Elect, Ashesh Patel, was able to garner enough support from among his fellow Governor-elects to extract the resolution and add back in language related to the penalties physicians face that do not use certified electronic medical records. Real democracy in action. Way to go, Ashesh! The Board of Governors recommended that the Board of Regents adopt the following version:
RESOLVED, that the Board of Regents calls on CMS to allow for exemptions to the penalties for the EHR Incentive Program while lobbying Congress to make extensive improvements in the EHR Incentive Program that protects physician's ability to care for their patients and that CMS pause implementation of Stage 3 meaningful use as the Program is being integrated into the new Merit-Based Incentive Payment Systems (MIPS); and be it further
RESOLVED, that the Board of Regents advocates that it is not appropriate for any institution to require the use of a currently certified EMR system as a condition of participation in any program other than the Centers for Medicare and Medicaid Services (CMS) EMR Incentive Program; and be it further
RESOLVED, that the Board of Regents calls upon CMS to award Chronic Care Management payments to internists who provide chronic care management regardless of whether or not they are using certified EMRs.
Other resolutions were amended and recommended to the Board of Regents for adoption. They are: Updating ACP Policy on Medical Student Debt; Evaluating the Feasibility, Safety, Cost Savings, and Adverse Effects of Allowing Importation of Prescription Drugs from Approved Pharmacies and Licensed Pharmacists in the Organization for Economic Co-operation and Development (OECD); Promoting Students' Meaningful Use of the Electronic Health Record; Encouraging Geriatric Perspectives Across the Continuum of Medical Education; and, Developing a Position Paper to Address the Need for Enhanced and Better Defined Roles for Hospitalists in Their Many Varied Practice Settings.
Keep in mind that the Board of Governors recommendations are not final and are subject to change by the ACP Board of Regents upon their review. A summary of the Board of Regents' actions taken at their November 7-8 meeting will be posted on our Chapter website when these become available.
The ACP has also waded into social issues that affect healthcare and our patients. One relates to firearms and a call to action that firearm violence is a healthcare problem. This has resulted in endorsements from 51 organizations from throughout the country and who recognize that it is a public health problem. A paper was also released on LGBT health and disparities in healthcare. New papers are being developed including a physician statement on immigration and mass deportation.
Dr. Jerry Avron, Professor of Medicine at Harvard, gave a presentation at the Board of Governors, "What We Prescribe: Current Crises of Cost, Regulation, and Physician Education". It focused on the cost of medications vs the research and development that goes into the meds. He made the statement that "most transformative meds come from publically funded research in academic medical centers." Large pharmaceutical companies spend less than 20% on R&D of new drugs. If you seek non-commercial information on medications, a good resource is AlosaFoundation.org.
---
MACRA Medicare Access and CHIP Reauthorization Act
The Medicare Access and CHIP Reauthorization Act (MACRA) which puts Medicare on a pathway to value-based treatments passed Congress in the Spring. MACRA mandates that beginning in 2019, physicians will choose from one of two paths for to receive payments: MIPS (Merit-based Incentive Payment System) or APMs (Alternative Payment Model System) such as ACOs or Advanced Patient Centered Medical Homes. Those working in APMs will be eligible for a 5% bonus each year for 5 years (2019-2014, over and above other payment incentives received from the APM. The College is currently developing tools to help our members navigate through the process.
The Merit-Based Incentive Payment System (MIPS) will combine existing quality incentive programs (PQRS, Value Modifier, and Meaningful Use). In this program, physicians will have more flexibility in setting quality goals based on their practice and baseline data, and will get credit for achieving quality targets, as well as for transitioning their practice to a PCMH model. Performance will be scored on quality of care, resource use, meaningful use of electronic health records, and practice improvement activities. Those exceeding threshold targets will get bonuses, but there is downside risk as well for those who fail to meet standards. Up to $500 million additional funding per year will be added to the payment pool for the program from 2019-2024 for the highest performers, and there is an additional $20 million per year from 2016-2020 specifically targeted to assist smaller practices. The bottom line is that physicians will need to work diligently to make the transition to quality and data driven practice improvement, or face potential declines in payment in years to come.
The College is developing tools to help our members navigate the new payment systems. Current and evolving products including ACP Practice Advisor, American EHR, PQRS Wizard and Genesis Directory. A new service included in the "Running A Practice" section of the website is Physician and Practice Timeline. You can sign up for text alerts which will keep you up-to-date on upcoming deadlines and details pertaining to regulatory, payment, educational and delivery system requirements and how they can affect your practice.
---
Dynamed-Plus
This year, ACP entered into a collaborative agreement with EBSCO to provide DynaMedPlus to our members. Dynamed-Plus is the most current, evidence-based clinical decision support tool. It is updated daily and analyzed systematically through the lens of an expert editorial team. Information is in an easy format for fast implementation at the point-of-care. ACP members will receive free access to DynaMed Plus for two years beginning on August 3, 2015, replacing ACP SmartMedicine as a member benefit. In August, 2017, members will be eligible for deeply discounted annual subscriptions. Here is more information.
If you need a good laugh check out "EHR State of Mind" on YouTube for a very funny video about what it's like to practice in the age of electronic medical records.
---
Membership Committee
George Philips, MBBS, FACP, Chair
It gives us great pleasure to offer you a comprehensive view of the DC Chapter of the ACP. The DC Chapter's diverse membership reflects the wide ranging backgrounds and interests of this unique greater capital region and set within an evolving modern practice of Medicine. While ACP offers a broad framework of services at the national level, we felt there was an unmet need for easily accessible information on opportunities for engagement locally. Since there is tremendous flexibility to build a local chapter to suit the needs and interests of its members, we also sought to identify ways in which members could influence and lead the direction of the Chapter in a forward looking manner.
Since 2014 the Chapter has started a Hospital Medicine as well as a Hospice and Palliative Medicine Committee, a first nationally. We are in the process of invigorating the salon dinner program which has recently served as an incubator for a Mind Body Medicine committee due to strong member interest. We are eliciting interest in International Health and Health Disparities interest groups and exploring possibilities for supporting academic faculty development. In this regard you should feel free to suggest ideas for new activities to us.
We would greatly appreciate hearing about new ideas and would be delighted to facilitate your involvement in existing and new Chapter activities that will strengthen your practice or enhance your professional career such as ABIM MOC modules or satisfying DC licensing requirements.
This is a chance to make this Chapter your own and network with a broad array of doctors in a social, civic and professional environment. We sincerely hope you will take us up on this offer. Don't forget that the national ACP meeting will be in DC next year and this will be a great opportunity for you to witness the wealth of professional development and educational opportunities within ACP.
Please don't hesitate to contact us through our Governor, Alice Fuisz, MD, FACP, or our Executive Director, Ann Tennett.
---
Hospice and Palliative Medicine Committee
By: Derek Thompson, MD, FACP
The DC Chapter's Hospice and Palliative Medicine (HPM) Committee held its inaugural meeting on October 14. The meeting was attended by HPM specialists, geriatricians, general internists, and oncologists from both academic and community practices. Hunter Groninger, MD, FACP, FAAHPM, and Derek Thompson, MD, FACP, co-chair the committee.
At this initial meeting, the discussion focused on the interests of the group and goals for the committee. The group recognized that HPM is a relatively new, small, and dynamic field. Members expressed an eagerness to connect with colleagues to discuss common interests and challenges and to bridge the gaps between institutional silos and care settings. Outside the palliative care community, the committee identified opportunities to educate other internists on primary palliative care and to propel hospice and palliative medicine policy issues. Educational offerings could include workshops and presentations at local and national ACP meetings, salon dinners on various palliative topics, and programs targets toward local physicians and facilities around HPM Issues. As far as policy concerns, the group identified a need to give physicians a voice on local issues such as DC MOLST and Death with Dignity legislation. The committee also identified the need for a forum to share and discuss local policies affecting our field and our patients.
Moving forward, the committee agreed to meet quarterly. In the meantime, the group looked forward to the November 12 salon dinner led by Dr. Heidi Young on conversations with patients who want "everything done." The committee would also like to compile an email list of those who plan to participate. If you would like to be included, please contact Dr. Groninger or Dr. Thompson.
---
Recruit-a-Colleague Chapter Rewards Program
The American College of Physicians and the DC Chapter encourages all members to help strengthen our chapter by recommending ACP membership to colleagues. By joining the College, your colleagues will enrich their clinical knowledge and skills and have access to all of the ACP member benefits that you enjoy.
To thank you for your dedication to our organization, ACP offers incentives to members and their chapters that recruit new members through the Recruit-a-Colleague Chapter (RACC) Rewards Program.
As with the national Recruit-a-Colleague Program, the RACC Program rewards successful individual recruiters with dues credits for each new full Member or Physician Affiliate member recruited and a chance to win a trip to the annual Internal Medicine meeting. In addition, the RACC Program also provides rewards to the recruiters' chapters, including funding for chapter activities and complimentary registrations to the annual Internal Medicine meeting.
The 2015-16 Recruit-a-Colleague Chapter Rewards Program runs until March 1, 2016.
To participate, simply forward to your colleagues a membership application. To qualify for the program, your name must be listed on the recruiter line of the application, and the form must include the code RACC.
Thank you for your help in strengthening our Chapter!