You are here
GOVERNOR'S NEWSLETTERAugust 2014
GOVERNOR'S NEWSLETTERAugust 2014

---
---
Message from the Governor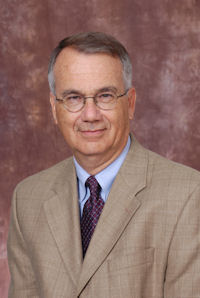 R. Bradley Slease, MD, FACP, ACP Governor
Maintenance of Certification has generated more discussion, complaints, and consternation among ACP members than any other topic in recent years. Concerns about relevance, timelines, and cost have been most frequently voiced, and clearly heard by ACP leadership in Philadelphia. MOC has become a top priority for ACP with meetings held on a weekly basis with ABIM officials. In the May 13 , 2014, issue of the Annals, two important papers were published: Richard Baron, MACP, President and CEO of ABIM, detailed the rationale for MOC and the process of implementation. ACP Board of Governors Chairman, Bob Centor, along with ACP President David Fleming and Board of Governors Chair Darilyn Moyer, provided a thoughtful editorial response reflecting the concerns of the membership. Since then, ACP has made specific recommendations to ABIM for modifications of the process and is awaiting ABIM'S response. The details of that response are eagerly anticipated.
The Delaware ACP Chapter held a very successful annual scientific meeting in February, 2014. Kate Eldridge, FACP, heads the planning committee for next year's meeting which is scheduled for February 14, 2015, at the Ammon Center on the campus of Christiana Hospital. Once again, there will be a poster competition for residents and students, as well as, guest speakers on a variety of topics. Please save the date.
You should have recently received a preliminary program for the 16th annual Lower Shore Symposium in Rehoboth Beach on October 25, 2014. Once again, Mansour Saberi, MACP, and Bandu Palekar, FACP, have put together a terrific meeting with an impressive faculty of guest speakers. A notable highlight will be the Saturday evening dinner lecture by Dr. Philip Mackowiak on "Mozart's Fatal Anasarca". To complement the lecture, CCHS Hospitalist Grace Kwon, MD, a Julliard graduate in piano performance, will play selections from Mozart's piano repertoire. I hope to see many of you there. For the meeting brochure and registration information, go to this link and click "News and Meetings".
As always, please let me know any comments or concerns that you have about ACP. It is your professional organization and I will do my best to convey your thoughts and ideas to the leadership. In the Fall, we will have an election for the next Governor of our Delaware Chapter. The nominating committee has selected two excellent candidates, Bhaskar ("Bandu") Palakar, FACP, and Tabassum Salam, FACP. The winner will become Governor-Elect after the National Meeting in Boston, Spring of 2015, and will assume the governorship in April, 2016. Please give each candidate your careful consideration. By all means, vote.
We had a very successful Leadership Day in May, once again headed by Dan Elliott, FACP. Others attending were John O'Neill, Gia Uzelac, and Brad Slease. We had discussions of high-priority ACP issues with staff members of the entire Delaware Congressional Delegation, and with Rep John Carney, who recently won an award for his cancer care advocacy from the American Society of Clinical Oncology."
---
Leadership Day 2014
By: Dan Elliott, MD, FACP
Over the last few years I think you would all agree that the political changes in health care make us all feel like we are on a roller-coaster. The only problem is that we don't have a clear sense of when the next turn is coming…or when we arrive safely at the landing zone!
This past year was no different as there has been continued buzz, much of it still powerfully colored by pro- and anti-Obamacare rhetoric. The fall was dominated with website problems that made enrollment in the Health Insurance Exchanges challenging. It appeared as though these issues were going to derail the Affordable Care Act (ACA) altogether. But now it seems that enrollment numbers are above projected, with an estimated 12 million previously uninsured expected to have coverage by the end of this year.
Over the winter we were as close as ever to eliminating the Sustainable Growth Rate (SGR), only to watch a bipartisan, bicameral proposal succumb yet again to partisan wrangling. This time, it was differences in perspective over how to pay for the SGR repeal. This left us was yet another SGR patch -- the 17th patch in the last 11 years! This one provides a patch until April 1, 2015, when again we will be having the same conversations. In the meantime, providers are left with uncertainty about core fiscal projections. This has tremendous implications, and we are all left with a sour taste to have been so close. Perhaps most disheartening, some have estimated the "patch" to be more expensive than the "fix."
That was our backdrop for Leadership Day 2014. This year I was joined by Brad Slease MD, John O'Neill DO, and Gia Uzelac MD. We descended upon Washington in late May to advocate for issues that are important to us as physicians. In our meetings with our delegation we covered the following key issues:
Enacting a permanent fix to SGR: The "SGR Repeal and Medicare Provider Payment Modernization Act of 2014" was more than just an SGR repeal. It provided positive stable payment updates of 0.5% annually through 2018. However, it also introduced a merit-based incentive payment system in 2018 that would replace PQRS and Meaningful Use for physicians. The new system would provide highest possible scores or physicians in practices that are certified as Medical Homes.
Prevent a Medicaid Primary Care cut: Medicaid parity with Medicare payments for primary care providers was established through the ACA, and is set to expire this year. Though this is admittedly less of an issue in Delaware given the relative parity that already exists, Medicaid programs throughout the country have problems with access, and providing adequate reimbursement for physician services is important to eliminating or at least minimizing that problem.
Establish Programs and Financing to Ensure an Adequate Physician Workforce: The AAMC currently projects a shortage of approximately 90,000 physicians by 2020, half of which are anticipated to be in primary care. The ACP supports a strategic approach to workforce development, which includes changes in GME funding, funding of Title VII Primary Care programs, and support for the National Workforce Commission. Specifically for GME funding the ACP supports stopping anticipated cuts to GME funding in FY2015, establishing an All-Payer GME system, and expanding residency training programs in a strategic manner that meets the future needs of our population.
Medical Liability Reform: as usual Medical Liability remains a top priority for the ACP. This year we were advocating for support of Medical Liability "Safe Harbor" Legislation. Though in its infancy and with significant limitations, this legislation begins to establish protection against malpractice claims for providers who document clinical decision-making in keeping with professional guidelines. An interesting concept which may gain traction over coming year. Finally, the ACP continues to advocate for completely different Liability models - namely asking for a National Pilot on Health Courts. The ACP is pushing hard to develop a bill for this in the 113th Congress.
Certainly a lot of change is happening - but it is clear that the overwhelming push is for increasing quality measurement as a foundation for reimbursement. This is driving dramatic changes in the delivery systems both nationally and locally, and it will be important for us as physicians to be active advocates in this changing world. I encourage you to read more about these and other healthy policy issues at https://www.acponline.org/advocacy/. Also, if you are you interested in health policy and advocacy, please consider joining us for Leadership Day 2015!
---
Strengthen Our Chapter: Participate in ACP's Recruit-a-Colleague Chapter Rewards Program!
The American College of Physicians and the Delaware Chapter encourages all members to help strengthen our chapter by recommending ACP membership to colleagues. By joining the College, your colleagues will enrich their clinical knowledge and skills and have access to all of the ACP member benefits that you enjoy.
To thank you for your dedication to our organization, ACP offers incentives to members and their chapters that recruit new members through the Recruit-a-Colleague Chapter (RACC) Rewards Program.
As with the national Recruit-a-Colleague Program, the RACC Program rewards successful individual recruiters with dues credits for each new full Member or Physician Affiliate member recruited and a chance to win a trip to the annual Internal Medicine meeting. In addition, the RACC Program also provides rewards to the recruiters' chapters, including funding for chapter activities and complimentary registrations to the annual Internal Medicine meeting.
The Recruit-a-Colleague Chapter Rewards Program runs annually from April 1 through March 15.
To participate, simply forward to your colleagues a membership application. To qualify for the program, your name must be listed on the recruiter line of the application, and the form must include the code RACC.
Thank you for your help in strengthening our chapter!
---
Diabetes and PQRS
ACP Quality Connect: Diabetes and PQRS aims to improve the care of your patients with diabetes. You can earn your 20 ABIM-approved Practice Assessment Points in3-6 months! Join this free program and you will receive:
Free personal coaching from ACP QI experts via conference call
Free 2013 reporting for diabetes measures through the PQRSwizard for Medicare reimbursement (deadline for reporting is March 13, 2014)
Free access to online practice management and improvement tools through the ACP Practice Advisor
Free access to an easy-to-use online system for data submission and creation of reports
An ABIM-approved practice-improvement module to earn 20 Practice Assessment points for MOC
ACP Quality Connect: Diabetes and PQRS provides physicians and their clinical teams with tools for examining their diabetes treatment process, linking them to hundreds of resources, such as webinars, articles, patient education materials, and videos, that will help improve care. ACP staff will help physicians and their teams use the resources to implement change. Staff will also guide participants in submitting for Medicare reimbursement increases and ABIM Practice Assessment points, all free of charge.
To enroll in this free program, email with the subject line "Enroll in ACP Quality Connect: Diabetes and PQRS".
Already enrolled? Login to medconcert.com.
Key Steps:
Enroll in the program.
ACP staff will assist you in the upload of your patient data (minimum of 25 patients required), which can also be used for 2013 PQRS reporting through the PQRSwizard. Data can come from either paper charts or an EHR.
Use the program website to identify performance gaps, link to educational resources and interventions, and develop and implement a QI plan
Continue uploading patient data to track progress, with at least one additional upload of data for 25 patients required.
Upon completion, submit through the ACP online system for 20 ABIM Practice Assessment points for MOC.
The ACP Quality Connect: Diabetes and PQRS QI platform and evaluation is supported through a contract with Genentech.
Funding for the ACP Quality Connect: Diabetes and PQRS educational program is provided by an unrestricted grant from Bristol-Myers Squibb.
---
Are you using this free ACP Member Benefit?
JournalWise, a free, time-saving, ACP Member benefit, is a mobile-optimized service that screens over 120 internal medicine journals for the highest-quality, clinically relevant and newsworthy articles with custom criteria that you determine so that only the articles (and e-tocs) you want are delivered when and how you want them.
This short, 2-minute video shows you how set-up is quick, easy and free!
For more information and to sign-up, log in.
If you have any questions, please contact Tony Felicetti.