You are here
Meet Our Governor
Meet Our Governor
Connecticut Chapter
Rebecca A. Andrews, MD, FACP started her four-year term as Governor in the Spring of 2017. As Governor, Dr. Andrews serves as the official representative of the College for the Connecticut Chapter, providing a link between members at the local level and leadership at the national level.
---
Rebecca A. Andrews, MD, FACP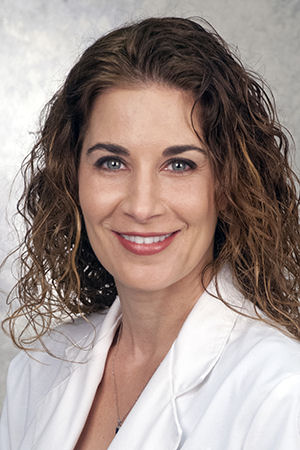 Education: BS, Boston Coll. 1996; MS, Boston Coll. 1998; MD, Univ. of CT 2002; National Health Service Corps Scholar 1998-2002
Post Doctoral Training: Univ. of CT Int. Med. Residency 2002-2005; Chief Resident 2005-2006
Certification: ABIM 2005
Present Position: Univ. of CT Associate Prog. Director/Director of Ambulatory Ed. for Int. Med. Residency Prog., Associate Prof. of Med., Primary Care Physician; CT Institute of Primary Care Innovation (CIPCI) Education Section Leader, Hartford, CT Education Section Leader 2012-Pres.
ACP Chapter Involvement/Leadership Activities: Chair of Chapter Council for Residents and Fellows 2013-present; Co-Chair Chapter Council of Early Career Physicians 2010-13; Governor's Council Member 2010- pres.
ACP National Activities: Chair of Council of Early Career Physicians (current); Council of Early Career Physicians Northeast Rep. (2011-2014); Leadership Day Delegate (2010, 2011, 2012, 2013, 2015); LEAD (Leadership Education and Development) Certificate (2012); Annual Scientific Mtg. - LEAD Prog. Course Selection (current), abstract reviewer/judge ACP Associate Competition (2013), Doctor's Dilemma judge (2013), speaker "Maximizing Smartphone Technology in Practice" (2014); recipient of Richard Neubauer Advocate for Int. Med. Award (2012); FACP 2010
Other Appointments/Activities: University of CT: Chair, Int. Med. Residency's Clinical Competency Comm. (current), Next Gen EHR Oversight Comm. (current), Public Issues Council (current), Internal Medicine Residency's Recruitment Comm. (current), Int. Med. Residency's Curriculum Comm. (current), Co-Director, Primary Care Expansion Program (current), Developer/Director of Office Based Medicine Residency Track (current); Greater Hartford Volunteer Service- South Park Inn Homeless Shelter physician, Foodshare; Town of Canton Park and Rec Comm. Chair
Areas of Professional Interest/Expertise: Graduate medical education, Primary care and preventative health, heart failure