You are here
Letter from the Governor
Letter from the Governor

| | |
| --- | --- |
| March 2014 | Christina M. Reimer, MD, FACP, ACP Governor |
---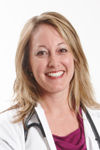 Lifelong learning. We love it. And I suspect that is the reason that many of us are internists; we have always been the ones who want to know "why?". Learning and discussing new things with my peers at the chapter meeting recently motivated me. More than one of my patients has benefited from my newfound knowledge that I can use losartan to help manage gout and blood pressure. I also learned from and had conversations with several of you at the chapter meeting about the ABIM's new maintenance of certification (MOC) requirements, and I want to take this opportunity to share some resources. Please link to the current ACP's information about MOC. I will be sharing your concerns and learning more about ACP's conversations with the ABIM about the process at the national meeting upcoming in April.
In addition the ABIM is seeking to improve the MOC process and is asking for input. Please link to their website to productively share your concerns and suggestions.
In this newsletter you can also learn from Dr. Unrein about how Colorado is addressing maintenance of licensure.
According to the ACP, "Internal medicine physicians are specialists who apply scientific knowledge and clinical expertise to the diagnosis, treatment, and compassionate care of adults across the spectrum from health to complex illness." Implied in that definition is that we will continue to change our practice patterns as evidence is presented to us. In addition to gaining new knowledge at the chapter meeting, I also got to recently watch over 100 highly energized internist-fans learn some IM trivia at the Doctor's Dilemma competition between the Denver residency programs. Regardless of where we are in our career pathway, we internists strive to learn to do what is best for our patients. And it's usually fun.
---
Colorado Chapter Early Career Physician Committee Annual Update
February 2014
Chad Stickrath, MD
The Colorado ACP Council for Early Career Physicians, or CECP, has had a busy year fulfilling its charge to "enhance professional development, provide educational opportunities, promote networking, and maintain a home for Colorado's early career internists."
Members of CECP dawned their Rockies' purple for a meet and greet with Internal Medicine residents as the Rockies hosted the San Diego Padres in August. Several early career physicians were able to welcome a continent of brand new interns and a handful of returning residents to the state of Colorado on a great, warm, blue-sky afternoon. Next, a number of early career physicians were able to extoll the benefits of a career in Internal Medicine for a group of interested medical students from Front Range medical schools. The students were very engaged and had many insightful questions about their next steps and even a few about ACP. Then, the CECP welcomed a large crowd to St. Joseph's hospital in Denver for the fall ECP educational meetings. After socializing over dinner, the group of early career physicians, residents, and medical students, experienced a very informative talk about medical information and practices to know to be useful on a wilderness trip. Finally, during the Chapter meeting at the Broadmoor in February, physicians gathered for an interactive ECP breakfast seminar about being an employed physician in the current era.
We hope Colorado's early career physicians, within 16 years of medical school graduation, can join the Council for a spring service event and summer networking gathering. Stay tuned to the Colorado ACP website for more information on upcoming ECP events, or to contact the leadership of Council for Early Career Physicians.
Happy spring,

Chad R. Stickrath, MD
Chair, Colorado ACP Council for Early Career Physicians
---
Maintenance of Certification (MOC) and Maintenance of Licensure (MOL) - My head hurts!
What are MOC and MOL and what are the differences between them? By now I take it all of ACP physicians know and have heard of MOC (called OCC for Osteopathic-certified internists). If you haven't, this article is beyond your present comprehension and I direct you to the ABIM or the AOBIM website for ongoing certification requirements/education. Suffice it to say that MOC (OCC) is a specialty-specific ongoing board certification process, while MOL is the future of maintaining a medical license in Colorado (and other states).
MOL is a confusing term and concept. First and foremost, it sounds too much like MOC. My hope in this article is to clarify the similarities and the differences, but I will continue to use the abbreviations, so pay close attention.
In the 1980s, for various reasons, the Colorado legislature removed any minimum requirement for CME in order for a physician to renew his or her medical license (and the licenses of many other health care professionals). Colorado is one of only four medical licensing jurisdictions that still allow license renewal without any CME. This, coupled with the pressures associated with the Skolnik Act to increase physician accountability, have made Colorado the testing ground and leader for MOL.*
Many other states and medical societies have reviewed the concept of MOL and have rejected it, in part or outright. But a unique climate exists in Colorado, so we are at the forefront of this movement and we are moving forward. I am neither for nor against the concept of MOL, but I serve on the Colorado Medical Society's MOL sub-committee and have done so for several years as a voice of caution, looking out for redundancy and trying to protect physicians from becoming over-burdened. In that role, I have advocated for a paced, sensible approach to MOL.
My message to Colorado ACP members is to give a glimpse into what may be coming our way.
The momentum of MOL implementation in Colorado has slowed down some, at least in part as a byproduct the backlash from the increased requirements of MOC. The attitudes of the CMS MOL subcommittee and the Colorado Medical Board (CMB) have tempered. But one thing is clear: the opportunity to reject MOL in Colorado has passed. There was a resolution I put forth at the CMS House of Delegates to have to MOL sub-committee look at the issue more carefully and report back to the CMS House of Delegates this upcoming September. As a result of that vote, there will probably be no MOL legislation during the 2014 legislative session. 2015 will probably see some sort of legislative action.
We all know that we renew our licenses every two years, on odd years of the calendar, in springtime. The Colorado legislature meets in the winter and spring for 120 days every year to pass legislation. Legislation is usually and appropriately written vaguely to grant the administrative branch of government the authority and time to conduct hearings and promulgate rules and regulations. This takes time.
As the CMS MOL sub-committee foresees it, MOL in Colorado will look something like this:
If physicians are participating in MOC or OCC, they will get what I like to refer to as a "get out of jail free-card." It is anticipated that all physicians who are meeting MOC or OCC standards will have to do is to make an attestation to the fact that they are meeting the current CME, MOL, and OCC requirements of their specialty board on their Colorado medical license application renewal. Let me say if again more simply: if physicians are satisfying MOC/OCC, they will get credit for meeting the requirements for MOL. This is huge. While this sounds easy, and it is if you are participating in these continuous certification programs, providing misinformation to the CMB through false attestation is a prima fascia act to have action taken against a medical license. So while it might be simple, it carries a heavy burden. However, if a physician is lifetime-certified and not participating in MOC/OCC, has time-limited certification and not meeting MOC standards, or has never been board certified, MOL will be something these categories of physicians will have to comply with.
Any requirement of a secured "high-stakes" exam for MOL (we are not talking about MOC here) will be a deal breaker for CMS with the CMB and the legislature. Yes, if a physician is participating in MOC and a part to that process requires an examination, that required exam will not change. I am referring only to the MOL process that the CMB would enforce, not MOC/OCC. Those boards make up their own requirements.
If MOC or OCC are not considered an equivalent means to meet all requirements for MOL, this is a deal breaker for CMS with the CMB and the legislature. One of our fundamentals in allowing this process to move forward is the minimization of redundancy.
MOL for those who are not exempted through the MOC/OCC process will have three components: a CME requirement, objective assessment of knowledge and skills, and practice improvement.
We think legislation will be proposed in 2015 to require a minimum amount of CME in order to renew medical licenses in 2017. The amount of CME will be determined in the rules and regulations hearing process.
Legalization in 2016 or beyond will allow for rules and regulations to be proposed that will put forth the specifics of self-assessment and practice improvement. Physicians will probably be notified of these specifics during the 2017 licensing cycle as to what the requirements will be for these last two components for the following 2019 licensing cycle.
I will emphasize it here one last time, if physicians are participating in MOC or OCC attestation to that fact will give them "credit" for having met the MOL requirements in Colorado for the medical license renewal process. This is a political deal breaker if it is not the case, as is the issue regarding a secured "high-stakes" examination for just the MOL process. It is important to remember that MOL will be a process for all physicians in order to renew their licenses. MOC/OCC will be one pathway through this process. The MOL process developed locally by the State of Colorado and the CMB is specifically targeting physicians who, for whatever reason, are not participating in MOC/OCC.
It is too far into the future to know what the self-assessment and practice improvement pieces will look like. One last word of caution for all of the lifetime-certified internists wanting to use MOC requirements as a means of qualifying for MOL requirements (I am specifically taking about ABIM here), after 2023, in order to continue having yourself designated as meeting MOC requirements under ABIM's rules, you will have to pass a secured examination.
These are the nuts and bolts of MOL, MOC, OCC and any other alphabet soup you would like to place on the ongoing lives of physicians. Good luck!
*If you do not know the implications of the Skolnik Act, you should. I refer you to the Colorado Medical Board [BME] website.
Christopher Unrein, MD, FACP
---
ACP Launches 'Online High Value Care Cases'
Posted on February 24, 2014
A series of free online cases and questions addressing high-value care is available to help clinicians weigh the benefits, harms, and costs of tests and treatment options for common conditions in order to improve health and eliminate waste.
Each topic can be completed in 30 to 60 minutes on a desktop, laptop, tablet or smartphone. These interactive cases offer clinicians the opportunity to earn free CME credits and ABIM Medical Knowledge (MOC) points.
The five topics are:
Avoid Unnecessary Testing
Use Emergency and Hospital Level Care Judiciously
Improve Outcomes with Health Promotion and Disease Prevention
Prescribe Medications Safely and Cost Effectively
Overcome Barriers to High Value Care
To learn more about ACP's High Value Care initiative and access other helpful and free materials, visit the website.
---
ACP Leadership Academy
Posted on November 27, 2013
In October 2013, ACP launched the ACP Leadership Academy to provide internists with training and resources specific to leadership in a healthcare setting. The Academy mainly focuses on preparing early career internists for leadership roles, however it also offers opportunities for existing leaders to enhance their skills or refresh their knowledge.
Partnership with a Industry Expert
The primary component of the ACP Leadership Academy is formal education offered in partnership with the American College of Physician Executives (ACPE). Steep discounts are provided to ACP members on select courses, including strategic thinking, financial decision-making, managing physician performance, and more. Offered in a variety of formats, these courses offer opportunities to build your CV, earn CME, and even roll coursework into either a certificate program or a master's degree. To learn more or to register.
Building on the ACP Brand
An additional component of the Academy is the ACP pre-course offered during Internal Medicine 2014, "The Art of Leadership". Focusing specifically on leadership within internal medicine, pre-course topics include management skills, building effective work teams, and more. To register.
Moreover, ACP is working on additional programs and resources, including live local workshops and online modules.
Enhance Your Skills Locally
Don't forget - you can always hone your leadership skills further by participating in and leading local chapter committees.
Contact us if you are interested:
Christina M Reimer, MD, FACP
Governor, ACP Colorado Chapter
Chapter Staff:
Christine Westbrook
Ph: (720) 301-3184
For more details about the ACP Leadership Academy, including updates to program offerings.
---
Colorado Chapter Health and Public Policy Committee Annual Update
For members who were unable to attend the annual chapter meeting at the Broadmoor (we missed you!), I will summarize the health and public policy update that I delivered on behalf of our chapter Health and Public Policy Committee (HPPC).
While 2013 was a very active legislative year with some controversial bills being passed, there was not a lot of new health-related legislation. Rather, most of the energy expended on health issues had to do with issues related to the continued rollout of the Patient Protection and Affordable Care Act (PPACA). Colorado did go ahead with the Medicaid expansion consistent with the ACA.
Being an election year, 2014 is not likely to be a very active year for legislation but who knows? The "mid-term" election that will take place will be interesting with the possibility of a swing in the control of the state Senate as well as gubernatorial and US senatorial elections. The 6th Congressional district promises to be a contested race this year as well.
Despite problems with the federal website, our Colorado health exchange has been doing quite well. Over 60,000 people had signed up for private insurance through the exchange by the end of January and over 86,000 were new to Medicaid by the end of 2013. People have until 3/31 to sign up for insurance.
The chapter HPPC participated in the 2013 ACP Leadership Day in Washington, DC and met with most of the Colorado Congressional delegation or their staff. Priority issues were the SGR fix and GME funding. Some of our committee members also followed up with visits in their district offices as well. Mark Matthews and Dipesh Amin continue to represent us at the CMS' Council on Legislation and Mark attended the first meeting of the Colorado Primary Care Coalition on our behalf. Dave Downs helped arrange a meeting of members of our HPPC with Sen. Irene Aguilar to discuss her health care cooperative proposal and we hope to continue to engage the Senator as this plan further develops.
On a national level the ACP has been very active in pushing for an SGR fix and we probably have the best chance in a long time (perhaps ever) to see a permanent solution. The national HPPC also published statements or position papers on team-based care, prescription drug misuse and firearm-related violence.
Lastly, our chapter Governor and HPPC has been examining the issue of whether or not to secure the services of a lobbyist to help us be more effective at monitoring and impacting state legislation and regulatory affairs. In a recent poll, just over 50% of respondents supported this concept. Over the next several months we will further evaluate this and seek proposals from selected lobbyists.
- Al Steinmann