You are here
Colorado Governor's Newsletter November 2017
Colorado Governor's Newsletter November 2017

---
---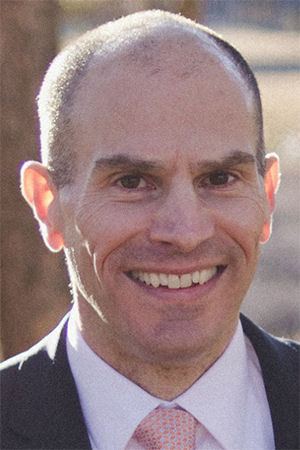 Andy M. Fine, MD, FACP, ACP Governor
---
Governor's Letter
As Governor, my role is to both help bring our local concerns to the national office, and bring back to the chapter members new, or evolved, information on ACP's strategic plan, services, and products – all to help you practice better medicine.
An update: On the health policy front, ACP's governmental affairs team continues to prioritize access to care through exchange simplification, Medicaid expansion, essential health benefits, and workforce development (through increased residency funding).
We continue to advocate for: opposition to ACA repeal, administrative simplification, and payment reform to value-based care.
Andy Fine, MD, FACP
Governor
---
ABIM Recertification
ACP has a new agreement with ABIM so that we can maintain Board Recertification through ACP. Details to follow, likely via MKSAP modules and open-book testing that can be done in your pajamas at home in your free time, rather than the high-stakes, pressurized, 10-year formal onsite recertification testing. Our goal is for the process to be more affordable and more practical to your practice population.
ACP Legislative Affairs is both providing MACRA help and successfully advocating for delayed MACRA implementation, so as to best avoid practice viability and disruption.
A reminder of ACP's clinical educational resources: email list serve JournalWise , (an outstanding daily email synopsis of articles pre-screened for content and study validity)
Annals, Dynamed, MKSAP, ACP Journal Club, the publications ACP Internist and ACP Hospitalist, Clinical Guidelines, High Value Care, our Colorado education meeting in February at the Broadmoor, national ACP Internal Medicine meeting in April in New Orleans, LA.
---
National ACP News Releases
Stabilizing Health Insurance Markets
Reassessment of ACP Stance on Physician Assisted Suicide
Recommendations on 2018 Physician Fee Schedule to CMS
---
Chapter Needs Assessment Survey Results
You want continued lectures, workshop mixed format at the annual chapter meeting, more CME and training for your NP/PA team members through ACP, and engagement in health policy at the state legislature. Message heard.
After becoming even more familiar with all the advocacy, education, products, and services at your disposal as an ACP member, I am further encouraged to spread the word to other internists who are not part of us.
We will be a stronger group and able to offer more to you with a larger membership. We are at 1900 members in Colorado now. We are shifting into gear to increase our membership and retention, led by Christie Reimer, former Governor, with emphasis on the early career physicians, IMGs, and the military.
We are always looking for help with our Education, Health/Public Policy, and Membership Committees. Let us know if you are interested!
Thanks,
Andy Fine, MD, FACP
Governor
---
Save the Date
October 12, 2017 – Western Slope Meeting – The Hitchhikers Guide to Medicine in Colorado
November 2, 2017 – Early Career Physicians Meeting
February 8-10, 2018 – Annual Chapter Meeting
---
Colorado Early Career Physicians Update
The ACP Colorado Chapter Council for Early Career Physicians (CECP) will be hosting its fall educational event on Wednesday, November 1, 2017 from 6:30-8:30 PM at Presbyterian-St. Luke's Hospital in Denver. The topic: "Medical Mistakes—What I've Learned and How to Grow/Go On From Them" will feature a panel of both outpatient and inpatient internal medicine physicians sharing their past experiences in this area. Please stay tuned for the formal event announcement in early October.
The CECP is also pleased to announce the winners of this years "ACP's 'Forest for the Trees'" humanism in internal medicine story contest:
Kim Chen, MD: "The Invisible Enemy"
Tuong Phan, Medical Student: "Being Comfortable with the Dark"
Robin Harland, Medical Student: "The Effect of the Little Mermaid on Idiopathic Pulmonary Fibrosis"
We look forward to hearing their stories at the chapter meeting at the Broadmoor. These and other top stories are available on the ACP website.
---
Outpatient IM Teaching Opportunities
The University of Colorado School of Medicine needs community based IM preceptors. They rely on community based preceptors to teach students and they have a dire need to add at least 25 new preceptors to our group. The rotation is 4 weeks and students typically spend 4-6 half days per week in primary care clinic with their preceptors, however, they do not need to be with the same physician every day. It is often nice for students to work with other members of the office team - pharmacists, APPs, or social workers, for example. Preceptors are not expected to do much formal teaching - we have a didactic curriculum and abundant reading assignments and most of their learning should be self-directed. Our students are extremely motivated and enthusiastic and can be a wonderful addition to the patient care team.
There are quite a few benefits that come with precepting AAC students, the most important of which, in my opinion, is the constant reminder of why went into medicine in the first place, and typically a welcome sense of humor and positive energy that can be lacking at times in a busy practice. Students also provide an extra set of hands, eyes, and ears and can lend additional support to patients who may at times need extra attention. They are also expected to follow-up their own test results and can help counsel patients on medication safety and healthy living. Preceptors also receive a faculty appointment which offers CU library access and other additional perks. Sites can opt to take a student every month or a few as 1 month per year.
They primarily need sites within a 40 mile radius of Denver metro, but partner closely their sister clerkship, Rural and Community Care (formally run out of the Dept. of Family Medicine), which always welcomes Internists who practice outside of the Denver metro area.
Please contact Meghann Kirk, MD for questions or more information via e-mail or cell (703-989-1643).
---
Membership Update
1810 general internal medicine specialists, internal medicine subspecialists, residents, fellows, students, affiliate physicians, and internal medicine physician assistants make up the Colorado chapter. While that number is large and growing, we are still ranked ~ 50th among the other chapters by participation rate. (We are, of course, number one when it comes to my subjective ranking about the quality of members!!) As we all know the value of such an organization is dependent on its members to network, educate each other, and have a strong voice in advocating for patient-centered care, the Membership Committee is working to make our chapter a true professional home. There are opportunities to diversify our membership in order to add value to our mission. Reach out to your peers, and especially remember NP's or PA's on your teams who would benefit from access to the ACP's rich educational materials. We are working on incentives for first-time meeting attendees at the Broadmoor in February: Let us know if you are in that category and would like to be partnered with a peer to introduce you to the highlight of our chapter's year! Although we just passed Ortho Day and the Grand Junction evening, keep your eyes open for the Early Career Physicians events coming up. Know that you can always earn dues credit and a chance to win a trip to the annual meeting via the Recruit-a-Colleague Program. Please reach out to us if you have questions.
Meghann Kirk, MD
Cell: 703-989-1643
---
Medical Student Committee Update
The Medical Student Committee is a new committee charged to increase interest in Internal Medicine, inform students about career choices in Internal Medicine, help foster mentorship with Colorado internists, and to help students understand and get more out of the educational and policy initiatives offered by the ACP. The first committee meeting brought together student leaders from both the University of Colorado and Rocky Vista University to discuss how to best accomplish this charge. The student leaders will be working to better understand the offerings of the ACP in order to help other students enhance their experience with the ACP and internal medicine. Additionally, the student leaders will be focusing on how to best create joint events that bring together students from both schools with an interest in Internal Medicine. During their next meeting in January, the student leaders will also explore the possibility of creating a mentoring program to help students connect with ACP members with the goal of fostering career mentorship with ACP physicians across Colorado.