Colorado Chapter
The ballots for the current Governors-elect election have been mailed. The voting membership (Masters, Fellows, Members, and Resident/Fellow Members with an electdate of 9/1/2013 or earlier) can vote online at(www.directvote.net/ACP/) or mail-in ballot. You will need your mailed ballot with your ACP Member Number and Election Passcode in order to make a vote. Below are the bios and statements of the candidates that are running in this election. Online voting began on September 21, 2015 and ends on November 9, 2015 at 11:59 PM Eastern. Please be sure to vote!
For replacement ballots and election customer service, e-mail support@directvote.net or call toll-free 1 866 909 3549, Monday-Friday, 8:00 a.m. - 5:00 p.m. Central. For general election information, you may email Evelyn James, Governor Election Coordinator, or call her at 215 351 2699.
---
Andy M. Fine, MD, FACP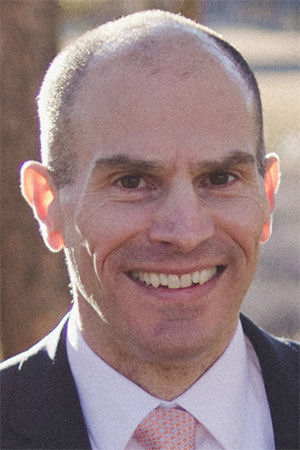 EDUCATION: B.A., Psychology, Emory University M.D., Medical College of Georgia
POST DOCTORAL TRAINING: Internship and Residency: Presbyterian-St. Luke's Medical Center, Denver, CO
CERTIFICATION: Board Certified ABIM recertified, MOC up to date
PRESENT POSITION: full time Clinical Primary Care Internist, independent practice, Littleton, CO; Clinical Associate Professor of Medicine, University of Colorado School of Medicine, includes clinical, classroom, workshop, and small group teaching
ACP CHAPTER INVOLVEMENT/LEADERSHIP ACTIVITIES: Program Chair/ Co-Chair, Scientific and Education Meeting, Colorado Chapter, 2012-current Governor's Council, Colorado Chapter, 2012-present Health Policy Committee, 2010-present Founder, Director, Young Physicians Mentoring Program, 2010-2012 Member, Program Committee, Scientific and Education Program, 2011 Founding Member, Colorado Young Physicians' Section, 2009
ACP NATIONAL ACTIVITIES: ACP Fellow, 2009
OTHER APPOINTMENTS/ACTIVITIES: University of Colorado School of Medicine: Executive Committee, Academy of Medical Educators Senior Clinical Promotions Committee, School of Medicine multiple teaching awards from the School of Medicine Admissions Committee Clinical Faculty Advisory/Promotions Committee, Department of Medicine Board of Directors, Colorado Medical Society Clinical Medical Evaluator, Colorado Center for Physician Enhancement and Education Program (CPEP) Medical Education Committee, Colorado Health Foundation Health Committee, The Denver Foundation Fellow, President's Teaching and Learning Collaborative, President's Teaching Scholars Program, University of Colorado Community Advisory Board, University of Denver, Pioneer Leadership Program
AREAS OF PROFESSIONAL INTEREST/EXPERTISE: 1. medical education 2. physician-patient communication 3. patient and clinician advocacy/public policy
CANDIDATE STATEMENT: I hope to help further ACP's primary missions: educating physicians, promoting the High Value Care initiative, and educating state and national government officials on public policy issues effecting patients and internists. We have a unique, once in a generation, opportunity to help shape implementation of the Affordable Care Act. ACP's input on regulatory and bureaucratic policy, as well as state pilot programs for health care delivery reform, payment reform, and mental health care integration, is essential. Also, I'd like to bring my experience and interest in organizational leadership and non-profit board development to the ACP Board of Governors, after serving on over a dozen health and non-health related Boards. Lastly, I will bring perspective and experience from the daily immersion in clinical practice.
---
Alwin F. Steinmann, MD, FACP

EDUCATION: Manhattan College (BS - Chemistry): 1976-80 New York University School of Medicine (MD): 1980-84
POST DOCTORAL TRAINING: Albany Medical Center / Albany Medical College Internal Medicine Residency: 1984-87
CERTIFICATION: ABIM: 1987
PRESENT POSITION: Chief of Academic Medicine, Saint Joseph Hospital, Denver, CO
ACP CHAPTER INVOLVEMENT/LEADERSHIP ACTIVITIES: Member, Health and Public Policy Committee: 2011 - present; Chair, Health and Public Policy Committee: 2012-14; Governor's Council: 2012 - present; Leadership Day, Washington, DC (representing CO): 2011-15
ACP NATIONAL ACTIVITIES: Fellowship: 2001, Health and Public Policy Committee (Ex Officio, as AAIM Advocacy Committee Chair): 2012 - 2014, Leadership Day, Washington, DC: regular attendee (have missed 2 in the past 15 years), Laureate Award (NY Chapter): 2005
OTHER APPOINTMENTS/ACTIVITIES: Association of Program Directors in Internal Medicine (APDIM): President 2014-15, President-elect 2013-14, Councilor 2011-2013 Alliance for Academic Internal Medicine (AAIM): Board of Directors 2013-present, Vice-Chair Board of Directors 2015 (term to start 7/15), Chair Advocacy Committee 2010-2014 Saint Joseph Hospital: Medical Executive Committee (Ex Officio) 2010 - present, Performance Excellence Committee 2010 - present, Graduate Medical Education Committee (Chair) 2010 - present
AREAS OF PROFESSIONAL INTEREST/EXPERTISE: Health Policy and Financing of Graduate Medical Education, Primary Care Graduate Medical Education
CANDIDATE STATEMENT: I am truly honored to run for Governor of the Colorado Chapter of the ACP, and am particularly humbled that as a relative newcomer, I have been given this wonderful opportunity. In this time of disruptive change and rapid evolution of health care, it is critical that the ACP serves as a voice for Internists and our patients. I believe my experience in health policy would help me serve you in the coming years as we navigate, and hopefully help shape, the changing landscape of our health care system. We should also continue to listen to our members regarding what educational and advocacy services they need to help them practice medicine. The Colorado ACP is a vibrant, engaged and committed chapter with a long tradition of excellence. It is the sacred trust of anyone who serves as Governor to ensure the Chapter continues this tradition.