You are here
Sacramento Leadership Day (aka Jerry Tillis Leadership Day)
Sacramento Leadership Day (aka Jerry Tillis Leadership Day)

| | |
| --- | --- |
| July 2015 | Gordon L. Fung, MD, PhD, FACC, FASH, FACP, ACP Governor |
---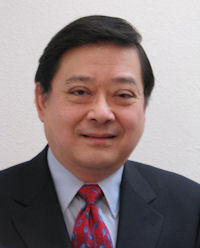 Our annual Sacramento "Jerry Tillis" Leadership Day is held yearly at the State Capitol in February. This is an All Cal- ACP event with all four CA ACP Chapters with over 30 attendees. We had about 15 from CANO with a large contingent of medical students from UC Davis. The CMA had a concomitant event with approximately 10 medical students from UCSF. We began on Tuesday afternoon at CMA office to meet with the leadership and discuss the issues affecting physicians in CA. Among them were the low reimbursement rates for MediCAL providers, the issues of the increase in taxation on tobacco to help support medical services and more education on the dangers of tobacco use and effectiveness of tobacco cessation strategies, physician aid in dying, PBE in vaccinations for children, colon CA screening and treatment for positive findings, gun safety as a public health issue, and the need for CPR training as a requirement for high school graduation. We also discussed the successful defeat of Proposition 46, the election of Richard Pan, MD, and Ami Bera, MD, FACP to the state senate and US Congress respectively. In the evening after dinner, we have a presentation by Dan Waters, to set the background for the Sacramento scene and what we can expect over the next day.
On Wednesday, we start bright and early, with presentations by Dan Riley, our Cal ACP lobbyist who prepares the delegation for the legislative visits and a presentation from National ACP advocacy to discuss the national ACP advocacy priorities. Then we meet with the chairs of the House and Senate Health Committees before meeting with our legislators. This year was a great event with the recent defeat of the Prop 46 that Cal ACP supported with CMA as a coalition partner. All the attendees were warmly received and there were excellent discussions on ACP's issues and next steps. Please let me know if you'd like to attend for 2016. I'll make an announcement as soon as the date is confirmed.
---
Spring BOG Meeting and Internal Medicine 2015
100 years - the Centennial Celebration and Convocation! Wow! Does the ACP know how to throw a party! This was the best attended annual scientific sessions ever - with over 8,000 registrants in Boston. The Board of Governors meeting was celebrating several victories and preparing for the hot issues facing internists. The first was the obvious 100 years of existence and excellence in supporting members and equally all internists and subspecialists of internal medicine with one of the most highly rated internal medicine publications - Annals of Internal Medicine, and the ongoing MKSAP now in the 17th edition, and soon will be the newly designed ACP website to be less cluttered and more interactive to get you where you want to be with less clicks and more intuitive, the announcement of a new point of care decision tool for all levels from medical students, residents, and ECP as well as full members and fellows, masters.
Another celebration at the national level was the defeat of SGR with MACRA (Medicare Access and CHIP Reauthorization Act) - and what that means for practicing physicians. Thirdly there was the relative victory with the response of the ABIM to announce that the current MOC program was poorly conceived and that there are ongoing discussions and work with the stakeholders, to rework the process. The ACP leadership and BOR developed criteria for certifying organizations and continues to work closely with the ABIM to bring member voices to the table. Among the governors, there are also leaders in the ABIM and they remain actively engaged to develop a pertinent certifying and recertifying examination while keeping the lines of communication open for more transparency.
We had 6 Centennial Fellows who attended the centennial Convocation. Paul Volberding, MD from CANO was also inducted as a new Master of ACP.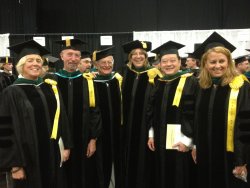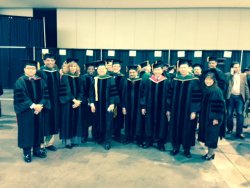 ---
Early Career Physicians
We have a strong council for our early career physicians who will be hosting a dinner for the early career physicians on Friday, October 30, 2015 at the All California Meeting being held at the Hyatt Regency Hotel in Monterey, CA. Network with other Early Career Physicians and chapter leaders of the California Councils of Early Career Physicians and learn about technology-driven ways to practice outside the traditional brick-and-mortar clinical setting.
---
Hot Topics
In the next few months, you will be receiving a ballot to vote for the Governor-Elect of CANO. I can't believe that my term is half way through. This has been a very exciting time and learning experience. Please keep an eye out for it and remember to vote.
If you have any input that you would like for our ACP leadership team to discuss with the ABIM regarding MOC, please send them to me or Carmelina and we can forward them to Steve Weinberger. Or if you wish, you can email him directly from the ACP website.
For those interested in advocacy, please consider joining AIM - Advocates for Internal Medicine. Please let us at CANO know if you are interested in this as we work closely with the ACP PAC and would like to have a great showing of support at the next Washington Leadership Day which usually occurs in May.
---
National Upcoming Meetings and Events
Maintenance of Certification (MOC) Exam Preparation Courses Internal Medicine Board Review (IMBR) Courses
---
MKSAP Online Study Hall
The Illinois Chapter has invited other chapter members to participate in their next cycle of Study Hall which began June 2. It is FREE to all ACP Members (no residents/med student) as long as they own MKSAP 16 (and at some point thee will be a change to MKSAP 17)
---
Governor's Council and Committee Meetings
Want to be a part of the Governor's Council or one of the committees, please send Gordon Fung or Carmelina Raffetto a note, and we will can discuss which committee might interest you. Please contact Carmelina for a list of all our committees.
---
ACP California Fall Meetings: Save the Dates:
October 17, 2015 Resident/Fellow and Student Abstract Competition

Because we are combining all regions within California at our Monterey meeting, we are holding a one-day Student and Resident/Fellow members Abstract Competition on Saturday, October 17, 2015 at the Mission Bay conference Center in San Francisco. Competition is open ONLY to members of the ACP Northern California Chapter.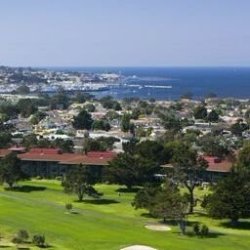 October 30 - November 1, 2015
We are excited about our upcoming all-California Scientific Meeting this fall in Monterey, California. Please mark your calendars for what is shaping up to be a great event on Oct 30-Nov 1, 2015 at the Hyatt Regency in Monterey. We have been able to secure Dr. Steven Weinberger, Executive Vice-President and CEO of ACP as our keynote speaker. In addition, we have an excellent slate of speakers, MOC modules, hands-on workshop as well as some free time to enjoy the beautiful Monterey Peninsula.
---