You are here
GOVERNOR'S NEWSLETTER July 2014
GOVERNOR'S NEWSLETTER July 2014

---
---
Letter from the Governor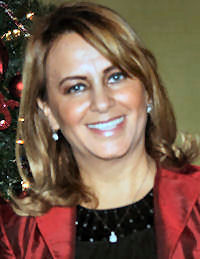 Soma Wali, MD, FACP, ACP Governor

| | |
| --- | --- |
| December 2013 | Howard V. Williams, MD, FACP, ACP Governor |
---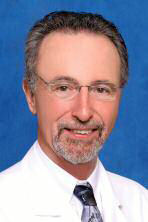 I hope this letter finds you enjoying family and loved ones in this holiday season. 2014 promises to be an interesting year, without question, especially with Covered California taking effect in a few weeks and ICD-10 expected to commence on October 1st. Attached is an ACP factsheet for your information and to pass along to your patients. There will be more information coming about ICD-10 as we get closer to the deadline. I encourage you not to wait until the last minute to learn about ICD-10. It is going to be a challenge for all of us to make this change.
The regional meeting in Marina del Rey was well attended and the speakers excellent. Please plan to attend the ACP national meeting in Orlando, Florida on April 10-12, 2014. It is a great family venue and opportunity to get valuable CME credit.
Also check out ACP's Smart Medicine on the ACP website. It is free to members and a valuable tool for your busy practice.
Feel free to contact me with any issues you would like presented to ACP in regard to resolutions that can be brought before the Board of Governors that will be meeting just prior to the ACP national meeting in April.
Happy holidays and best wishes for a wonderful new year.
Howard V. Williams MD, FACP
Governor
---
ACP IM 2013 Regional Meeting in Marina del Rey, California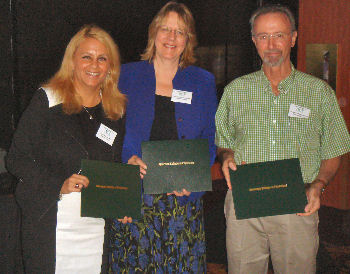 ACP Governors (Left to Right) Soma Wali, MD, FACP, Debra Stottlemyer, MD, FACP and Howard Williams, MD, FACP
This year's ACP 2013 ACP Chapters I, II & III regional meeting took place on November 2-3, 2013 in Marina del Rey, California. The meeting featured a great selection of speakers on a variety of interesting topics and was attended by over 370 people. There were 216 posters submitted by Medical Students and Residents from throughout Southern California and the Navy.
The following Residents and Medical Students had winning posters from ACP S. California Region I:
1st Place Winners - Residents
Clinical Vignettes
Region 1: Robert Drummond, MD PhD
Region 2: William B Graham III, MD
Region 3: Wesley Allen Kidder, MD
Navy: Marc J Kajut, MD
Research:
Region 1: Catherine Oberg, MD
Region 2: Frances Lee, DO
Region 3: Hardeep S Phull, MD
1st Place Winners - Medical Students
Clinical Vignettes
Region 1: Anita Wong
Region 2: Clare Richardson
Region 3: Michael D Ramirez
Research:
Region 2: Srikanth Krishnan
2nd Place Winners -Residents
Clinical Vignettes
Region 1: Derek Joseph Orejel, MD
Region 2: Clare E Robertson, MD
Region 3: Noel S Lee, MD
Navy: LT Garrett M Harp, MC USN
Research:
Region 1: Vanessa Correa, MD
Region 2: Hoang A Nguyen, MD
Region 3: Christina W Tan, MD
2nd Place Winners - Medical Students
Clinical Vignettes
Region 1: Justin R. Tse
Region 2: Lauren Marshall
Region 3: Michael H Langley-Degroot
Research:
Region 3: Vera Lyubasyuk
3rd Place Winners - Residents
Clinical Vignettes
Region 1: Asha Mansukhani, MD
Region 2: Geoffrey P Shouse, DO
Region 3: Anna K Sarcon, MD
Navy: LT James D Haddad
Research:
Region 1: Grace Chang, MD
Region 2: Kevin Cook, MD
Region 3: Andrew Bruggeman, MD
3rd Place Winners - Medical Students
Clinical Vignettes:
Region 1: Alan Kuo
Region 2: Ashley S. Coggins
Region 3: Erika M Barbero
Research:
Region 1: Derek Phan
Residents who won first place will receive a plaque and will be sent to next year's ACP national meeting to compete. Second and third place winners will be award a plaque.
Once again, the UCLA team was the winner of this year's Doctors Dilemma ("Jeopardy") competition. The team consisted of Drs. Brian Lichtenstein, Nimesh Patel, and Kali Zhou. They will receive funding to compete at the national ACP meeting in Orlando, Florida in April 2014. We congratulated them and wish them well. In addition, a special thank you goes out to Drs. Magdalena Ptaszny, Radha Sarma and Madhusree Singh for all their hard work in organizing this year's competition.
Dr. Daniel Kang was the recipient of this year's ACP Laureate Award. This prestigious award is awarded to ACP members who have demonstrated by their example and conduct an abiding commitment to excellence in medical care, education, or research, and in service to their community. Congratulations to Dr. Kang!
A special thank you to all the judges who took time off their busy schedules to assist in this year's poster competition:
Dr. Fred Adler
Dr. Sanley Amundson
Dr. Stony Anderson
Dr. Huy Au
Dr. Thomas Carter
Dr. Mindy Cheng
Dr. Chester Choi
Dr. Dennis Cope
Dr. Debra Craig
Dr. Jasminka Criley
Dr. Eric Dahms
Dr. Erin Dowling
Dr. Christine Duong
Dr. Mike Finley
Dr. Robert Goodman
Dr. Ed Ha
Dr. Kathie Huang
Dr. Danny Kahn
Dr. Daniel Kang
Dr. Sadia Khan
Dr. Dan Kim
Dr. Michael Lazarus
Dr. Larry Loo
Dr. Mina Ma
Dr. Mark Munekata
Dr. Maribel Munoz
Dr. Mark Noah
Dr. Gifty Ntim
Dr. Michael Pfeffer
Dr. Leland Powell
Dr. Carlin Rooke
Dr. John Sim
Dr. Renee Smilde
Dr. Rick Tennant
Dr. Susan Trompeter
Dr. Thomas Tom
We thank everyone for their hard work in making this year's meeting a big success.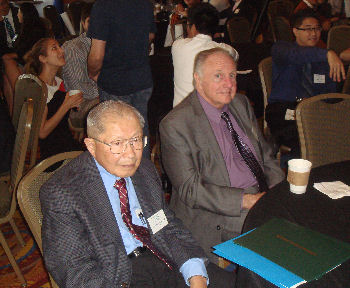 Kouichi Tanaka, MD, MACP and Dennis W. Cope, MD, FACP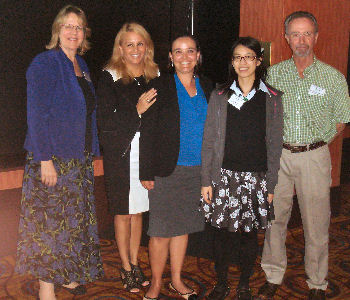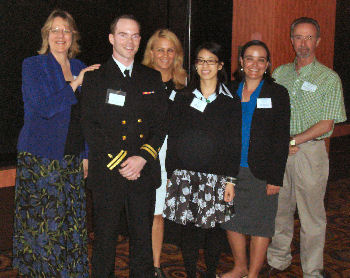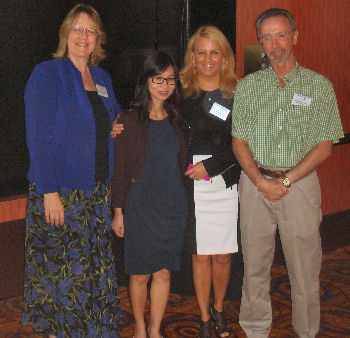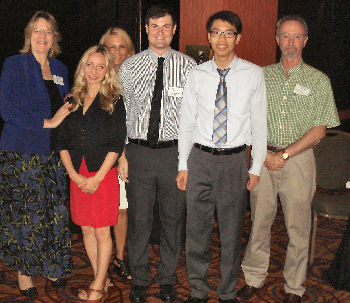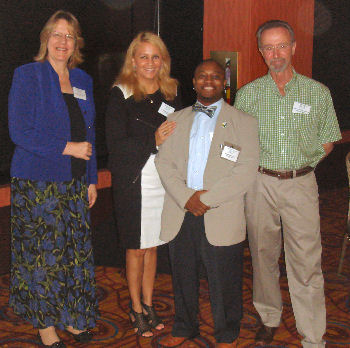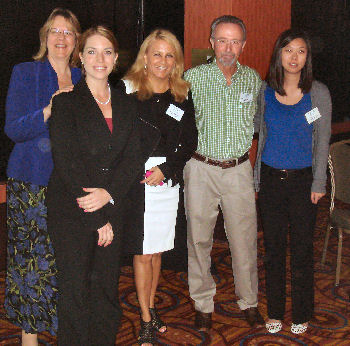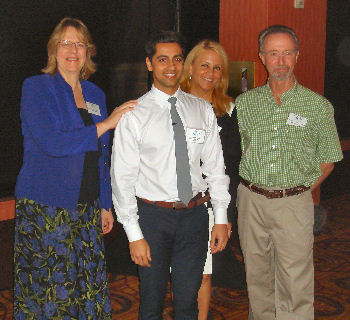 ---
New ACP Fellows
We are happy to announce that the following people have been advanced to ACP Fellow in our region within the last 6 months.
Richard I Blum, MD FACP
Eric B Dahms, MD FACP
Michael A Stuparich, MD FACP
Holly B Yang, MD FACP
---
2013 Chapter Excellence Award
I am pleased to announce that our chapter is in receipt of the 2013 Chapter Excellence Award! The award recognizes chapters which successfully meet the standards for managing a chapter. In order to achieve the Chapter Excellence Award, chapters must meet all basic criteria and seven optional criteria. Criteria include such activities as formulating an effective Governor's Council and committees, communicating frequently with membership, providing educational opportunities, recruiting and advancing members and celebrating membership through local awards. I would like to extend a special thanks to those chapter members who assisted me in all of these endeavors! For their hard work and dedication, we received this award.
---
Report on the 2013 CMA HOD
By Susan Sprau, MD, MACP
California ACP was well represented at the 2013 CMA House of Delegates held at the Disneyland Hotel, Anaheim, CA on October 11-13. Angie Chen, FACP (Northern CA), Chester Choi, MACP (Southern CA Region 1), Darin Latimore, FACP (Northern CA), Mel Sterling, MACP (Southern CA Region 2) and myself (Southern CA Region 1) were the ACP delegates to the Specialty Delegation. Ashley Ruby, CA ACP Executive Director, provided support for our deliberations and was able to meet key ACP members and CMA staff in person. In addition there were many ACP members participating as part of county delegations, and mode of practice forums, including Gordon Fung, FACP, (Northern CA Governor). Darin Latimore brought 5 medical students from UC Davis to observe the deliberations in an effort to increase medical student awareness of how healthcare policy is developed.
California ACP has several members in leadership positions at CMA. Lee Snook, FACP (Northern CA) was elected President-Elect of CMA in a contested election. Richard Thorpe, FACP (Northern CA) became President of CMA and Steve Larson, FACP (Southern CA Region 2) is currently President of the Board of Trustees of CMA and is running for President-Elect for 2015. They have all expressed interest in furthering ACP policy/principles through CMA.
At the HOD, CA ACP had 2 resolutions accepted by CMA. Dr. Mel Sterling authored the resolution to oppose the current Center for Medicare Services (CMS) outpatient observation (2 night) policy for hospital stays. National ACP has already sent a letter to CMS requesting this policy be modified in several ways, including to protect patients from increased costs when hospital care is considered "outpatient" and to oppose the CMS 3 day rule for a patient to qualify for payment for skilled nursing care.
Our second resolution requires that all insurers/IPAs/HMOs have a retro-authorization policy for all tests/treatments which have a prior authorization requirement.
CMA announced significant changes to its governance structure so that all CMA members will be able to submit policy resolutions year round via the internet and that these resolutions will be reviewed by standing committees (rather than the current House of Delegates/Reference Committee process). We have an opportunity to nominate ACP members (who are also CMA members) to these standing committees. We currently have representation on the CMA Council on Legislation (Darin Latimore, M.D.) and CMA Council on Scientific Affairs (Mel Sterling). If you are interested in participating in CMA on standing committees, or as a ACP delegate to the CMA House of Delegates next year, please contact me (sesacp@aol.com) or Ashley Ruby.
We are also continuing to reach out to Medical Students and Residents who are interested in participating more in CMA. If you are not yet a CMA member, membership is free for Medical Students, Residents and can be completed on the CMA web site. If you have difficulty please contact your county medical society or our ACP ED, Ashley Ruby to assist.
---
New Members-Only Program: ACP Leadership Academy
In October 2013, ACP launched the ACP Leadership Academy to provide internists with training and resources specific to leadership in a healthcare setting. The Academy mainly focuses on preparing early career internists for leadership roles, however it also offers opportunities for existing leaders to enhance their skills or refresh their knowledge.
Partnership with an Industry Expert
The primary component of the ACP Leadership Academy is formal education offered in partnership with the American College of Physician Executives (ACPE). Steep discounts are provided to ACP members on select courses, including strategic thinking, financial decision-making, managing physician performance, and more. Offered in a variety of formats, these courses offer opportunities to build your CV, earn CME, and even roll coursework into either a certificate program or a master's degree. To learn more or to register, visit the ACPE's Web site.
Building on the ACP Brand
An additional component of the Academy is the ACP pre-course offered during Internal Medicine 2014, "The Art of Leadership". Focusing specifically on leadership within internal medicine, pre-course topics include management skills, building effective work teams, and more. To register, visit the Internal Medicine Meeting Web site.
Moreover, ACP is working on additional programs and resources, including live local workshops and online modules.
Here are more details about the ACP Leadership Academy, including updates to program offerings.
---
Information to Share With Your Patients
Patient Fact Sheet
Medical Staff Fact Sheet
Provider Staff Fact Sheet