You are here
GOVERNOR'S NEWSLETTER July 2014
GOVERNOR'S NEWSLETTER July 2014

Letter from the Governor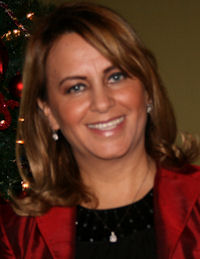 Dear Colleagues
,
I am delighted to share some updates regarding recent activities sponsored by ACP in our region.
In the area of advocacy, we share some updates on this year's successful ACP Sacramento Leadership Day in February and ACP Leadership Day on Capitol Hill in May. Members from our region did an outstanding job in representing the interests of our members and advocating on issues affecting Internal Medicine and physicians in general.
In April, ACP Southern California Region I sponsored another successful Board Review for medical students in our region. The event brought together students from UCLA and USC to network and prepare for their exams. The event was very well attended and highly rated.
Based on feedback from our members, this year we started a new Maintenance of Certification (MOC) program to aid our members with their recertification requirements. These highly rated dinner sessions were offered at multiple locations throughout the region. My goal is to give back to our members and offer programs that meet their educational needs. I am always interested in hearing more from you about what ACP can do for you.
ACP members recently received an email from our ACP national leadership in regards to the new American Board of Internal Medicine (ABIM) MOC requirements. We have certainly heard your voice and concerns, and would like to take this opportunity to let our members know that ACP has made this a top priority. There is active communication going on between ACP and ABIM on a daily basis. I can report that already some progress is being made in the area of patient survey requirements. We expect to have more news from ACP and ABIM about some of these modifications as they are being finalized by ABIM. We will make every effort to keep you updated with any developments in this area.
I would like to update you on a few upcoming events. The Chapter will be sponsoring a board review course for residents on July 12th and 13th in our region. In addition, this year's regional meeting will take place in Orange County on October 18-19th at the DoubleTree by Hilton Anaheim-Orange County. We look forward to seeing you at the meeting. I welcome your suggestions and/or recommendations on how we can offer more educational opportunities for our members at every level.
Finally, I am hoping most of our members will join us at next year's 2015 ACP National Internal Medicine Meeting, which will take place on April 30 - May 2, 2015 in Boston. Next year marks ACP's 100 year anniversary. ACP is working on a special program to mark this milestone. I encourage members who may be interesting in advancing to Fellow of ACP to contact us so that they may have an opportunity to be honored at next year's convocation at the ACP National Meeting during the 100th year celebration.
If you have any questions or need more information, please contact us at SoCalACP1@gmail.com.
Soma Wali, MD, FACP
Governor, ACP Southern California Region I
---