You are here
GOVERNOR'S NEWSLETTER February 2015
GOVERNOR'S NEWSLETTER February 2015

---
Letter from the Governor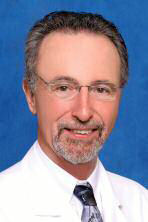 Howard V. Williams, MD, FACP, ACP Governor
---
Greetings colleagues,
I hope you are all enjoying the beginning of a new year. It sure doesn't seem much like winter to me.
It was a pleasure to see so many familiar faces at the combined Southern California Scientific Meeting held in Orange in October. We had a record number of over 500 attendees and more than 300 poster presentations from our medical students, residents and fellows. Specific congratulations go out to Gautam Shah, MD from Scripps Green and Jisha Joshua, MD from UCSD for their first-place finishes in the poster competition.
The speakers were excellent and the workshops highly rated. There were 4 SEP modules presented for MOC and a spirited Doctor's Dilemma™ Competition. The prestigious Laureate Award was presented to Dr. Donald Balfour and Simmerjot Jassel, MD was named Teacher of the Year. For 2015, we are planning an All-California meeting to be held at the Hyatt Regency in Monterrey on October 30-November 1. Please save the date and join us in a beautiful location.
While you have your Smart Phones out, also please note our National ACP Internal Medicine Meeting which will be held in Boston from April 30-May 2. This will be the 100th anniversary of ACP and will be a very special celebration.
We have 22 new Fellows who have been invited to march in Convocation in Boston, and it's a great event to acknowledge and celebrate our new Fellows as well as chapter awardees. Please join me in congratulating them on this accomplishment. If you are a Member and would like to be considered for Fellowship, please go on the ACP website to apply. The next group of Fellows in the College will be welcomed at the national meeting to be held in the spring of 2016 in Washington, D.C.
By now, you should have received a letter from the president of ABIM regarding changes to the Maintenance of Certification. Our leadership has been instrumental in reforming this procedure and more changes are expected.
There also is early word that there will be significant changes to Meaningful Use by CMS. Look for official details to be released soon. This was another effort by your college to improve our professional lives.
Finally, our chapter remains active in legislative activities and will soon be sending delegations to Sacramento and Washington, DC to lobby on behalf of internal medicine.
Please feel free to contact me with any concerns or if you would like to become more involved in chapter activities.
Your Governor,
Howard V. Williams, MD, FACP