You are here
GOVERNOR'S NEWSLETTER California Southern III July 2014
GOVERNOR'S NEWSLETTER California Southern III July 2014

---
Letter from the Governor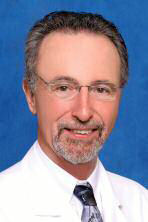 Howard V. Williams, MD, FACP, ACP Governor
---
Greetings colleagues,
I hope you are all enjoying the longer days of summer.
It was good seeing many of you in April at the national ACP Internal Medicine Meeting in Orlando. The lectures were highly informative, as usual, and it was nice to reconnect with classmates and local internists again. I was able to break away for a few hours to witness the launch of an Atlas 5 rocket from Cape Canaveral - check one thing off my bucket list. Our California-Hawaii reception was well-attended and quite enjoyable. Congratulations to the 30 new Fellows in our region over the past year. Dr. Mohammed Siddiqu was one of our new Fellows who marched in convocation.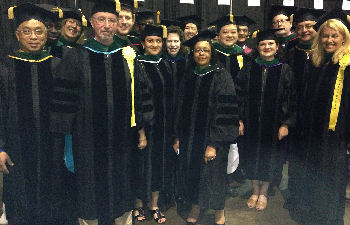 New Fellows marching in convocation
I want to give special recognition to Dr. Hardeep Phull who won the scientific competition at the national meeting. He is in the Scripps Translational Science institute in the combined internal medicine and research fellowship there. He competed against residents from across the country and came in first place. Way to go, Dr. Phull!
Dr. Hardeep Phull
Hopefully, you have all received notice of our annual regional scientific meeting to be held at the Doubletree Hotel in Orange, on October 18-19, 2014. It is near UC Irvine and close to Disneyland, Knott's Berry Farm, and other local attractions. We have a carefully chosen slate of speakers that I am sure you will enjoy, and the registration fees are very affordable. Please consider joining us.
Further down the road, you may want to consider our 2015 national meeting in Boston. It will be a special meeting since it is the 100th anniversary of ACP. The dates are April 30-May 2, 2015.
I know there has been a lot of angst and concern among our membership about ABIM's new Maintenance of Certification program. You should have received updates from ACP leadership about ongoing efforts to work with the ABIM to develop a reasonable policy. Please know that your voices have been heard and that there is considerable attention being given to the matter. We are all hoping for a resolution soon.
As always, please contact me with any concerns you have related to the College or our advocacy efforts.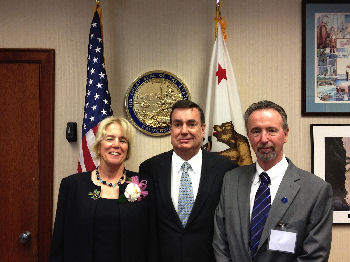 Leadership Day 2014