You are here
California Southern III Governor's Newsletter July 2016
California Southern III Governor's Newsletter July 2016

---
---
Governor's Newsletter
Dear Colleagues,
It was nice seeing many of you in Washington, DC for Internal Medicine 2016. It was held in conjunction with the Board of Governors meeting and Washington Leadership Day, so it was a hectic though productive week. Many of our members advanced from membership to fellowship this year but it seems that all of them are waiting for next year to be honored at Convocation in from of their family and friends. That is because IM 2017 will be in San Diego. So, if you have any desire to advance to FACP, please check the ACP website and get your applications in soon. We did have the honor of having Dr. Donald Balfour on stage to receive his Mastership in the College, a very prestigious honor, and Dr. David Shaw being given the Laureate Award. Congratulations to both of them.
I am very excited about our combined Southern California Regional meeting that will be held October 21-23nd at the Hilton on Mission Bay. We have an excellent program planned and it is a wonderful venue on the bay with lots of activities for the whole family. Please save the dates. More details will be coming soon.
Following the annual meeting in San Diego from March 30 until April 2nd, Dr. Charles Hamori will be taking my place as Governor of our region. He is a wonderful person and very dedicated to the College and I know he will do an excellent job.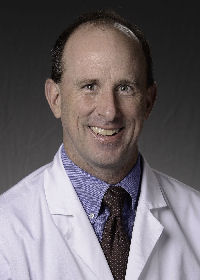 ---
Call for Spring 2017 Board of Governors Resolutions
Are you concerned about a practice or clinical issue or have an idea you'd like to suggest? If so, you might consider submitting a resolution to your Governor or chapter council.
Initiating a resolution provides ACP members an opportunity to focus attention at the ACP national level on a particular issue or topic that concerns them. Participating in the Board of Governors resolutions process provides the ACP grassroots member a voice and allows you to shape College policy that impacts the practice of internal medicine. When drafting a resolution, don't forget to consider how well it fits within ACP's Mission and Goals. In addition, be sure to use the College's 2016-2017 Priority Initiatives to guide you when proposing a resolution topic.
Not sure how to begin drafting a resolution? Researching the College's position on an issue can give you a start. Visit the ACP Online homepage nd click the "Advocacy" link in the right-hand, top margin to access ACP policy positions, read about recent ACP advocacy activities, or search ACP's library of policies and recommendations. Visit your chapter website, too, and click the link under "Advocacy" to access Electronic Resolutions System (ERS) where you can search past or proposed resolutions. A copy of the resolutions process is available on the ERS which furnishes more details on formatting resolutions, as well the process for submission, review, and approval.
Members must submit resolutions to their Governor and/or chapter council. A resolution becomes a resolution of the chapter once the chapter council approves it. If effecting change interests you, the deadline for submitting new resolutions to be heard at the Spring 2017 Board of Governors Meeting is September 28, 2016.
Share your good idea with us. Draft a resolution.
---
Recruit-a-Colleague Chapter Rewards Program
The American College of Physicians and the Southern California Region III Chapter encourages all members to help strengthen our chapter by recommending ACP membership to colleagues. By joining the College, your colleagues will enrich their clinical knowledge and skills and have access to all of the ACP member benefits that you enjoy.
To thank you for your dedication to our organization, ACP offers incentives to members and their chapters that recruit new members through the Recruit-a-Colleague Chapter (RACC) Rewards Program.
As with the national Recruit-a-Colleague Program, the RACC Program rewards successful individual recruiters with dues credits for each new full Member or Physician Affiliate member recruited and a chance to win a trip to the annual Internal Medicine meeting. In addition, the RACC Program also provides rewards to the recruiters' chapters, including funding for chapter activities and complimentary registrations to the annual Internal Medicine meeting.
The 2016-17 Recruit-a-Colleague Chapter Rewards Program runs until March 1, 2017.
To participate, simply forward to your colleagues a membership application. To qualify for the program, your name must be listed on the recruiter line of the application, and the form must include the code RACC.
Thank you for your help in strengthening our chapter!
---
New ACP Patient Education Materials
ACP has a wide variety of high quality patient education materials, including educational DVDs, self-management guides, and our new Patient FACTS series. The Patient FACTS series helps newly diagnosed patients and their caregivers increase their understanding of common health conditions.
These patient-tested resources were developed in partnership with physicians, using only credible, evidence-based research.
Many available free of charge
Many available in both English and Spanish
Easy to understand
Cover a wide variety of common health conditions like heart health, asthma, HIV, COPD, diabetes
To order these and ACP's other patient education materials contact Member and Customer Service at 800-523-1546 ext. 2600, or visit the website.
---
New Members
Arthi Balu, MD
Taylor L. Barnett, MD
Natalia Cherepnina, MD
Jeffrey J. Crudo, MD
Teresa Cushman, MD
Diep N. Dao, DO
Nicholas Dembitsky, MD
Tam D. Do, MD
Mai T. Duong, MD
Reza Elahimehr, MD
Jennifer W. Fu
Randa Gorges, MD
Justin Hayase, MD
Marc Heikens, MD
Steven Lloyd Higgins, MD
Stuti J. Jaiswal, MD
Anmar B. Jalil, MBChB
Rachel J. Murray, MD
Ian Curtis Neel, MD
Julian J. Nicholas, MD, PhD
Katherine Promer
Amutha V. Rajagopal, MD
Sajib Saha, MD
Anna K. Sarcon, MD
Aditya R. Sarvaria, MD
David D. Sohn, MD
Stacey L. Stubblefield, MD
Benjamin T. Tsai, MD
Lauren C. Vincent, MD
Melissa Kathleen Wolinski, DO
Darrin Wong, MD
Melissa Wong
Brian M. Wood
Natalie Yee, MD
---
New Fellows
Mary P. Corr, MD, FACP
Sarah K. Ghayouri, MD, FACP
Griselda E. Tiu, MD, FACP
---
Please let me know of any issues you wish to have me bring up to ACP. I appreciate your feedback and any suggestions for helping our profession and advancing patient care
Howard V. Williams, MD, FACP
---
Contact Information
Governor
Howard V. Williams, MD, FACP

Chapter Executive Director
Natalie Kaczur
Phone: 760-522-8461