You are here
California Southern I Governor's Newsletter January 2018
California Southern I Governor's Newsletter January 2018

---
---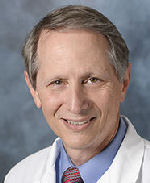 Mark S. Noah, MD, FACP, ACP Governor
---
A Message from the Governor
Dear Colleagues,
I hope you are having a joyful holiday season with family and friends this year. It was great seeing many of you at our Southern California regional ACP meeting this fall in Marina del Rey, and I want to thank all of those who participated in any ACP activities over the past several months for your support of the College. In this newsletter, I want to share with you an update of ACP activities that have taken place since my last newsletter this summer.
In the last six months, 203 new physician members have joined our ACP chapter, and we have also enrolled 125 new resident/fellow members, and 120 medical students. We have also seen the advancement of 17 members of our members to ACP Fellowship status in that same time.
I will touch on several topics in this newsletter ranging from our scientific fall meeting, the most recent ACP Board of Governors Fall meeting, to the statewide advocacy efforts of the California ACP. Please let me know if you find the information in this newsletter interesting or helpful to you. If there are specific issues you feel the ACP should be advocating for or educational efforts, we should be offering to you at a local level please email me.
I hope everyone has a wonderful holiday season and a happy and healthy new year.
Best regards,
Mark Noah, MD, FACP
Governor ACP Southern California Region 1
---
News from the Fall ACP Board of Governors Meeting
The ACP Board of Governors had their Fall meeting in Montreal, Canada this October. The beautiful fall colors had not let fully taken hold in the city, but I found at least one tree that demonstrated the glorious reds and oranges that I was hoping to see. The topics discussed at meeting ranged from reintegration of physicians with a history of impairment and successful rehabilitation back into the health delivery system to support of patient access to essential reproductive health services. Each resolution that was recommended for adoption by the Board of Governors was forwarded to the ACP Board of Regents for a final decision on ACP adoption and implementation.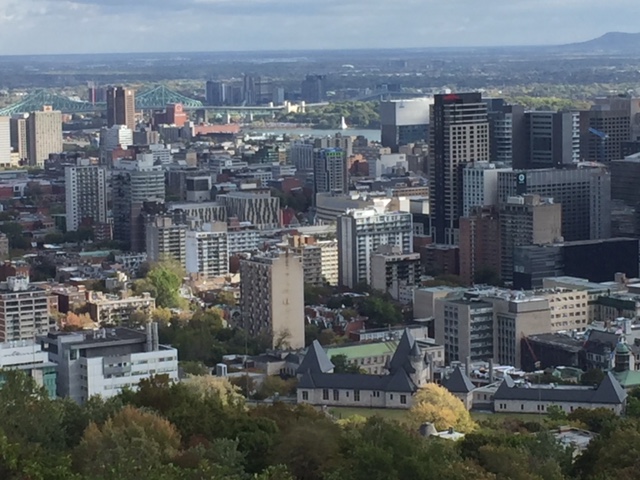 View of Montreal from Mount Royal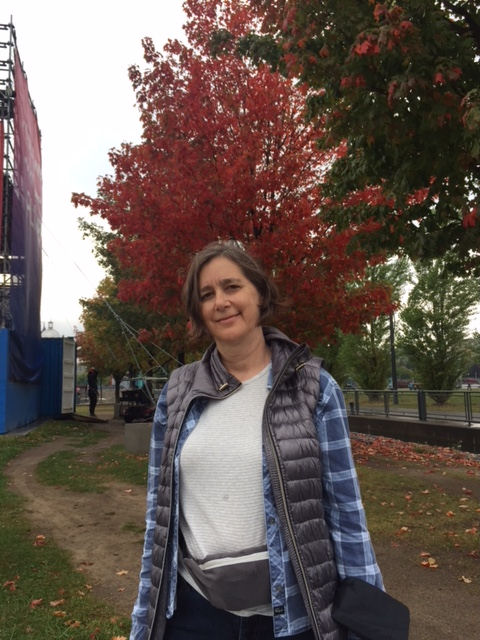 My lovely wife, Janet, in front of the one tree changing color in Montreal
Resolutions BOG Recommended for Adoption/Implementation at the Montreal Meeting:
The Board of Regents (BOR) develops policy for appropriate use of step therapy and defines medically justifiable exemptions.
The BOR updates ACP policy on drug formularies and pharmacy benefit managers (PBM) and supports legislative and regulatory measures that would increase transparency for PBMs by requiring them to disclose at least once a year as well as when there is a price increase in the wholesale acquisition cost, the aggregate amount of rebates and discounts they receive from manufacturers.
The BOR develop policy that will address the problem of non-medical switching of medications by insurance companies and pharmacy benefit managers and that ACP supports legislation on the new policy.
The BOR will advocate that claimants be allowed to verify the credentials of the physicians reviewing their disability claims.
The BOR initiates an evaluation of the extent and impact of electronic communication methods on patient care, access, privacy, quality, and physician burnout. Additionally, the BOR creates "reasonable expectation" guidelines for electronic patient-physician communication and makes available to ACP members a "patient guide to communication with your health care team" that can be distributed to patients and their families by their physician offices.
The BOR develops a policy statement that endorses the rehabilitation and safe reintegration of the recovering physician back into the workforce and advocates for a modernization of state licensure practices that focuses more on the functional impact of mental health diagnoses in physicians that it does not isolate prior or current mental health considerations from other medical considerations in the reporting process.
The BOR should advocate for the U.S. Department of Health and Human Services to take urgent steps to lower the price of medications for low-income populations to obtain direct acting antivirals to treat HCV at a cost which will make them accessible to the Medicaid populations.
The BOR should adopt specific policy stating that access to comprehensive reproductive health services (including contraceptive services and abortion) is essential to overall health and that legislation restricting access to comprehensive reproductive health services without valid medical justification jeopardizes health.
The BOR should advocate for the Liaison Committee for Medical Education (LCME) and the American Osteopathic Association (AOA) Commission on Osteopathic College Accreditation (COCA) establish policy regarding parental leave and recommend that this minimize the financial impact on medical students.
The BOR will send a letter to Congress, and any other agency deemed appropriate, asking them to investigate possible fraudulent activities related to addiction treatment and misuse of laws for mental health parity and substance abuse treatment, including patient brokering, unnecessary testing, and inappropriate marketing.
The BOR will update its policy and support legislature to oppose purchasing of tobacco products, including electronic cigarettes, by individuals under the age of 21.
The BOR will develop guidance to support ACP members in states that have legalized Physician Aid in Dying (PAD) and request a systematic review of best practices in advanced care planning (including goals of care discussions), provision of palliative care in advanced disease, and compassionate patient-centered end of life care, and use this information to develop educational resources.
---
ACP National Advocacy
By the time you receive this newsletter, the Congress will very likely have acted upon new tax reform legislation. The ACP along with five other national physician organizations expressed their concerns regarding this legislation, and caution that the impact of these policies will be harmful to Americans and our health care system. They directly asked Congressional leadership to solve problems this legislation could create including:
Medicare Cuts - Medicare beneficiaries and the Medicare program should not finance any portion of tax legislation.
The Individual Mandate - The ACP opposes any policies that decrease coverage. If the individual mandate is repealed, the Congressional Budget Office (CBO) projects that 13 million more Americans will likely be uninsured within the decade, premiums could go up an average of 10 percent each year, and many insurers could leave the market, greatly destabilizing insurance markets and making coverage less affordable and available for the patients seen by our members.
Student Tuition and Loan Wavier - The ACP opposed any elimination of this wavier. The cost of medical school is extremely large and frequently leaves students with over $200,000 of debt. Student loan interest deductions have decreased the burden of this medical student debt for many physicians and should be continued.
Medical Expenses - The ACP opposes any elimination in the deduction for medical expenses which would have a devastating effect on millions of patients with chronic and debilitating diseases.
The horrors of the recurrent mass shootings our country has suffered through this year, led the National ACP continues its call for the national legislation to address the issue of gun violence. The following are the principles the ACP feel any gun policy should contain:
Requiring background checks for firearm purchases, closing all loopholes for firearms bought at gun shows or via private sales where background checks are not currently required;
Addressing physician "gag laws" at both the state and federal level that prohibit physicians from discussing gun ownership as a potential threat to patient health and safety;
Increasing access to mental health services, especially to help curtail suicide, and providing resources to help behavioral health organizations coordinate care and public awareness efforts;
Adjusting reporting laws to protect rights and ensure patient confidentiality is maintained;
Banning assault weapons that have the capacity to carry out rapid, extended shootings;
Funding for research to study gun violence and increase data for driving policy changes.
---
California Advocacy
Tom Riley our health care lobbyist in Sacramento has been hard at work and summarizes several new laws supported by the California ACP that will be in place in January 2018 below.
The much-anticipated signing of SB 17 (Hernandez) codifies requirements for drug manufacturers to give notice of price increases. When he signed the bill in October, Governor Brown said, "Californians have a right to know why their medical costs are out of control, especially when pharmaceutical profits are soaring. This measure is a step at bringing transparency, truth, exposure to a very important part of our lives." Lawmakers and advocates are hopeful that SB 17 establishes a replicable reporting model that can be implemented by other states and ultimately the federal government.
AB 265 (Wood), another move in California's effort to reign in drug costs, will also become law in January. AB 265 prohibits drug manufacturers from offering coupons on certain prescription drugs when an equivalent yet lower cost generic drug is covered by insurance.
SB 323 (Mitchell), authorizing federally qualified health centers and rural health centers to provide Drug Medi-Cal services through county contracts will help expand access to substance use disorder treatment and specialty mental health services.
---
ACP Awards and Advancements
2017 Chapter Excellence Award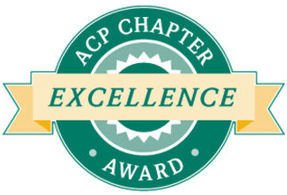 I am pleased to announce that our chapter is in receipt of the 2017 Chapter Excellence Award! The award recognizes chapters which successfully meet specific criteria including formulating an effective Governor's Council and committees, communicating frequently with membership, providing educational opportunities, recruiting and advancing members and celebrating membership through local awards. I put forth my thanks to those many chapter members who assisted in assuring our chapter meets all the criteria of excellence listed above.
New ACP Fellows from the Southern California Region I Chapter
I am happy to announce the following ACP members that have been advanced to Fellowship in the last six months:
Angeli Agatep, MD, FACP
Reynaldo Alonso, MD, FACP
Alaleh Bazmi, MD, FACP
Laurel Bliss, MD, FACP
Wen-Hsiang Chung, MD, FACP
Nathan Cox, MD, FACP
Bryce Holderness, MD, FACP
Marc Lavin, MD, FACP
Susan Mandel, MD, FACP
Jennifer Michael, MD, FACP
George Mitchell, MD, FACP
Deborah Moran, MD, FACP
Jason Napolitano, MD, FACP
Greti Petersen, MD, FACP
Carl Schulze, MD, FACP
Michael Uyeki, MD, FACP
Amy Wolf, MD, FACP
---
ACP Southern California Educational Meeting September 2017
All three regions of the Southern California ACP held a very successful annual education/research meeting at the Marina del Rey Marriott. There were over 530 register participants at the meeting that included sessions on the diagnosis and treatment for non- alcoholic fatty liver disease, gender specific cardiac disease, details of MACRA and merit based incentive payment plans, the use and misuse of clinical guidelines, opioid prescribing strategies, and 2017 updates in cardiology and general internal medicine. Several work shops were conducted including the use of bedside ultrasounds, joint injections, appropriate medical coding and billing, and a special medical student session on preparation for the internal medicine match and residency. Four ABIM Maintenance of Certification courses were offered on hospitalist medicine, outpatient medicine, endocrinology, and palliative care. There were over 350 educational posters presented by resident, medical students, and early career physicians, and the annual Doctor's Dilemma (Medical Jeopardy) competition was a battle between internal residency programs across all of Southern California (all three finalist came from residencies in our region USC, UCLA, and Cedars-Sinai).
The winners for the poster competition and the Doctor's Dilemma are listed below:
Residents, Clinical Vignettes (ACP Southern California Region 1)
1st Place - Jason Tso, MD (Cedars-Sinai) - "The Thyroid STEMI"
2nd Place - Daniel Kaplan, MD (USC) – "A Rare but Critical Cause of Pituitary Hypofunction"
3rd Place - Sati Patel, MD (USC) – "Myopericarditis: An Unusual Presentation of Mixed Connective Tissue Disease"
Residents, Research (ACP all three Southern California regions)
1st Place - Ara Rostomian, MD (UCLA-Olive View) – Heterogeneity of Treatment Effect in SPRINT by Age and Baseline Comorbidities"
2nd Place - Elizabeth Hutchins, MD (Harbor-UCLA) "The Heart in the Era of HAART: Data from the Multicenter AIDS Cohort Study MACS Longitudinal Coronary CT Angiogram Study"
3rd Place - Amer Abdullah, MD (Harbor-UCLA) – "Improving Cervical Cancer Screening Rates Using the A-3 Method in a County Hospital Primary Care Clinic"
Residents, Innovation (ACP all three Southern California regions)
1st Place - Alexis Stevenson, MD (USC) – "A Model for Healthcare Delivery Among Homeless Transitional Age Youth"
2nd Place - Kevin Hsu, MD (Cedars-Sinai) – "The Voice of the Veterans: A Focus Group Approach in Improving Veterans' Inpatient Experience at an Academic VA Medical Center"
Medical Students – Clinical Vignette (ACP Southern California Region 1)
1st Place - Megan Trieu (Cedars-Sinai) – Primary Cardiac Sarcoma as a Rare Cause of Severe Mitral Stenosis)
Medical Students – Research and Innovation (ACP all three Southern California regions)
1st Place - Mohammed Amer Swid (David Geffen School of Medicine, UCLA) – "Circadian Variability Patterns Guide and Predict Premature Ventricular Contraction Clinical Drug Response"
2nd Place - Christopher Nguyen (Keck School of Medicine, USC) – "Cardiac Output Changes Relate to UF Volume During Intermittent HD and to pre-HD Volume in Critically Ill Patients"
3rd Place - Lucia Martinez (David Geffen School of Medicine, UCLA) – A Novel Multimodal Medical Spanish Curriculum; Results of Pilot Study"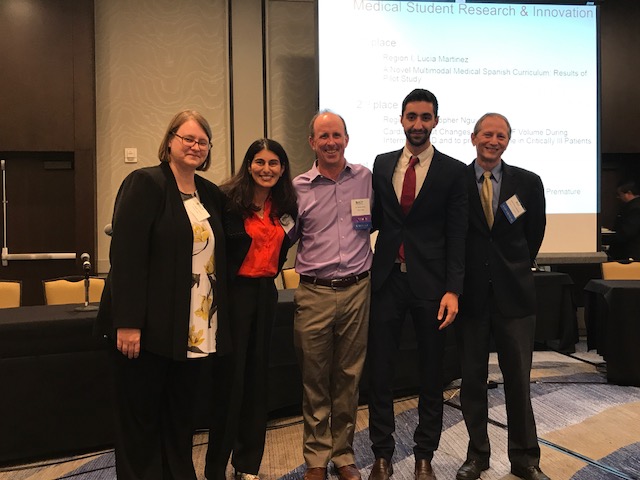 Left to Right: Magdalena Ptaszny, MD, FACP, Laxmi Suthar, MD, Charles Hamori, MD, FACP, Mohammed Amer Swid, MD and Mark Noah, MD
Early Career Physicians – (ACP all three Southern California regions)
1st Place - Jason Williams, MD (UCLA) – Simulation-Based Training Improves Lumbar Puncture but not Paracentesis Performance"
2nd Place - Sandra Ogbonnaya, MD (UCLA) – "Intermittent Carpopedal Spasm: A late Presentation of Congenital Renal Disease"
3rd Place - David Dai, MD (UCLA) – A Capstone Course for Fourth Year Medical Students Transitioning to Intern Year"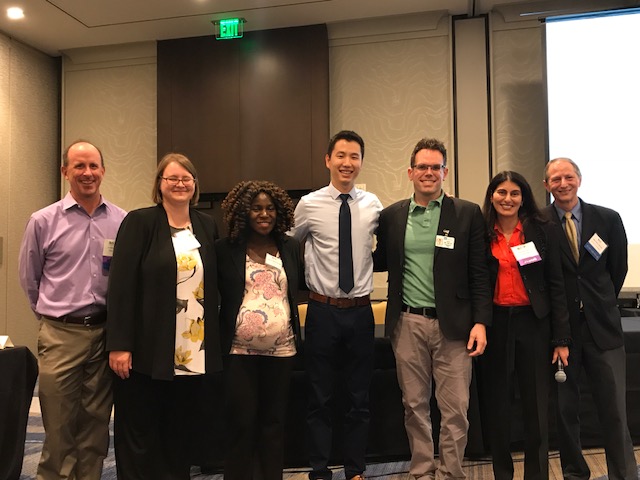 Left to right: Charles Hamori, MD, FACP, Magdalena Ptaszny,MD, FACP, Sandra Ogbonnaya, MD, David Dai, MD, Jason Williams, MD, Laxmi Suthar, MD & Mark Noah, MD, FACP
ACP (all three Southern California regions) Doctor Dilemma Winners:
UCLA Internal Medicine Residency Program (Team Members Natasha Cuk, MD, Dave Oveisi, MD, Lauren Sullivan, MD)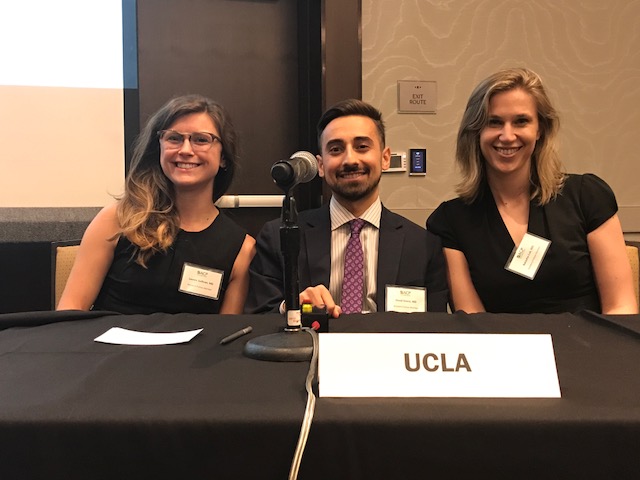 Left to Right: Lauren Sullivan, MD, Dave Oveisi, MD & Natasha Cuk, MD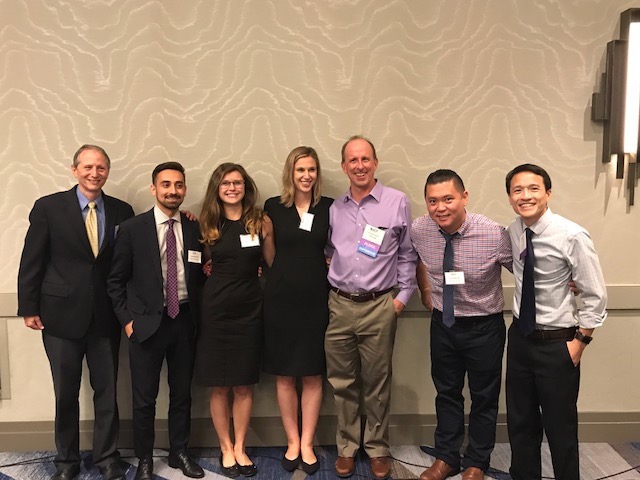 Left to Right: Mark S. Noah, MD, FACP, Dave Oveisi, MD, Lauren Sullivan, MD, Natasha Cuk, MD, Charles Hamori, MD, FACP, Jason Bahk, MD, and Vinhfield Ta, MD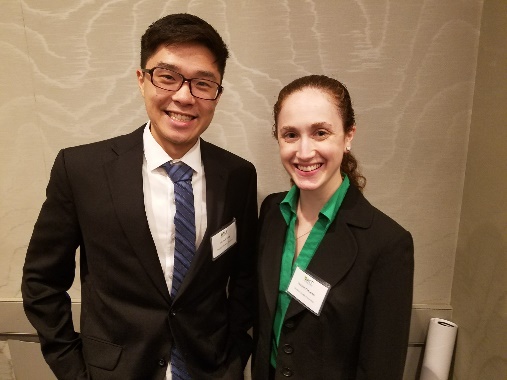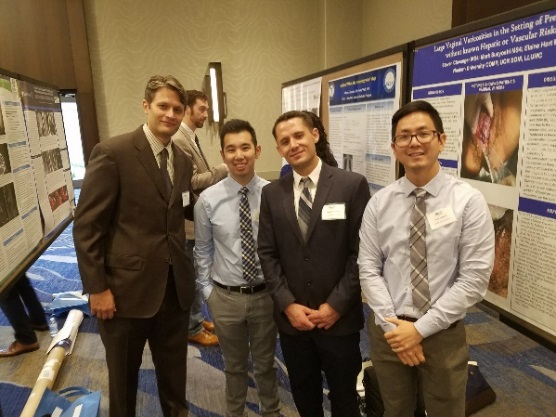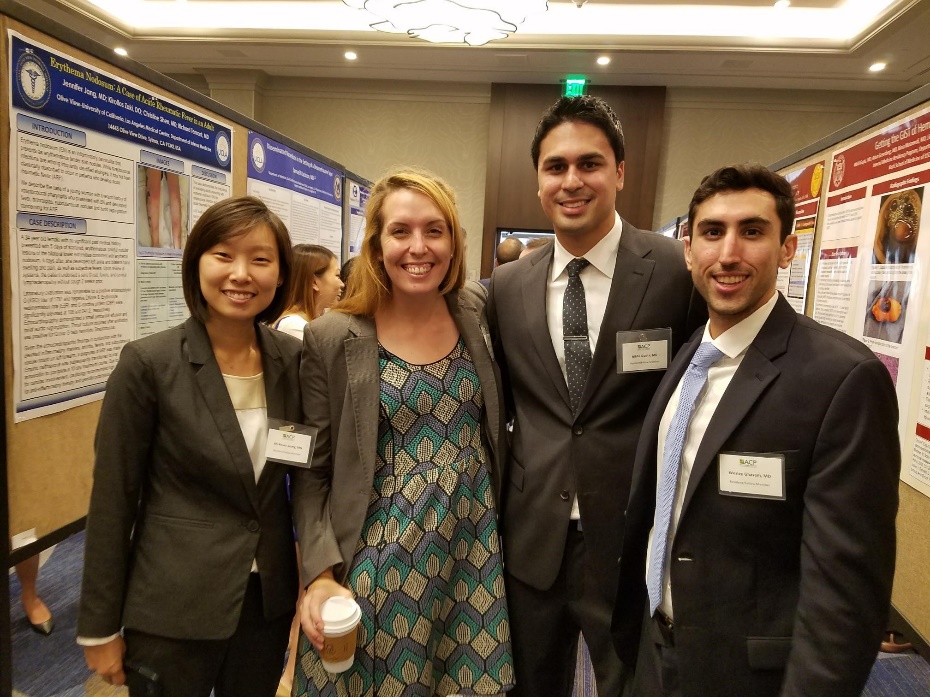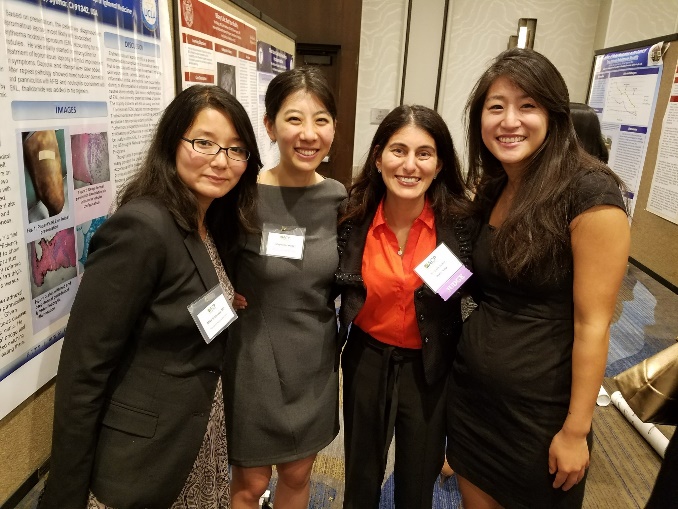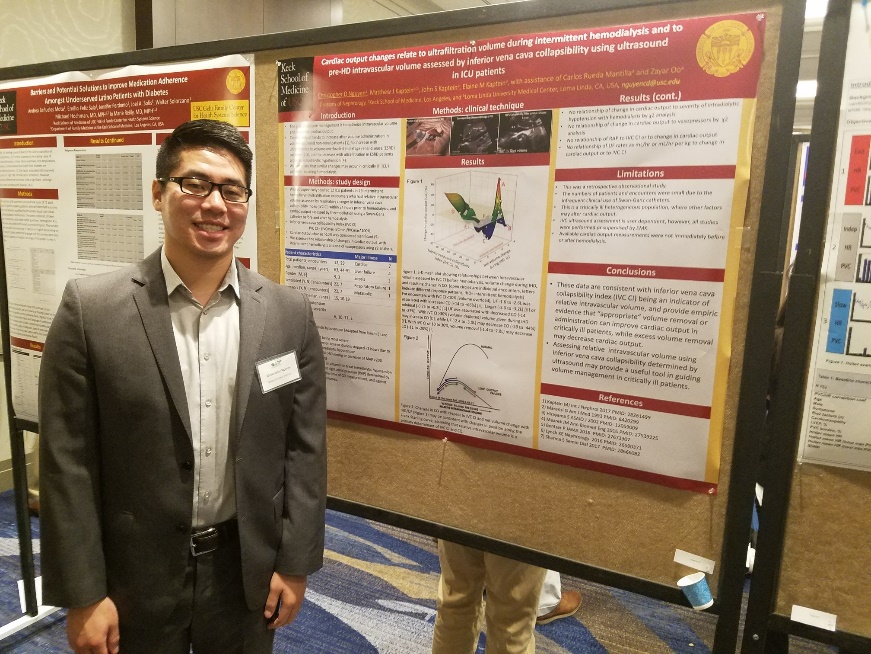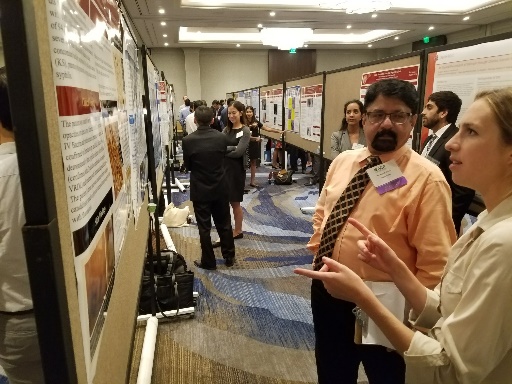 ---
ACP Southern California Region 1 Laureate Award Recipient
Nathan Cox was the recipient of the 2017 ACP Southern California Region 1 Laureate Award given in honor of his dedicated service to our region. Dr. Cox is a Health Sciences Assistant Professor at the David Geffen School of Medicine. He did his medical school training at Washington University School of Medicine, and internal medicine residency at New York University Medical Center. Dr. Cox was recruited to UCLA to serve as a hospitalist and is currently the Director of UCLA Hospitalist Services at both the California Rehabilitation Center, and Cedars-Sinai Medical Center. Over the past, four years Dr. Cox has participated in all of our Southern California Regional Meetings. He has run our Hospitalist Medicine ABIM Maintenance of Certification for the last four consecutive years, and his sessions were so well received that he was invited to the 2015 Statewide California ACP meeting to do the session in Monterey. Anyone who has attended Dr. Cox's session realizes the tremendous amount of planning and effort required in organizing these sessions, and we acknowledge his efforts with this Laureate Award.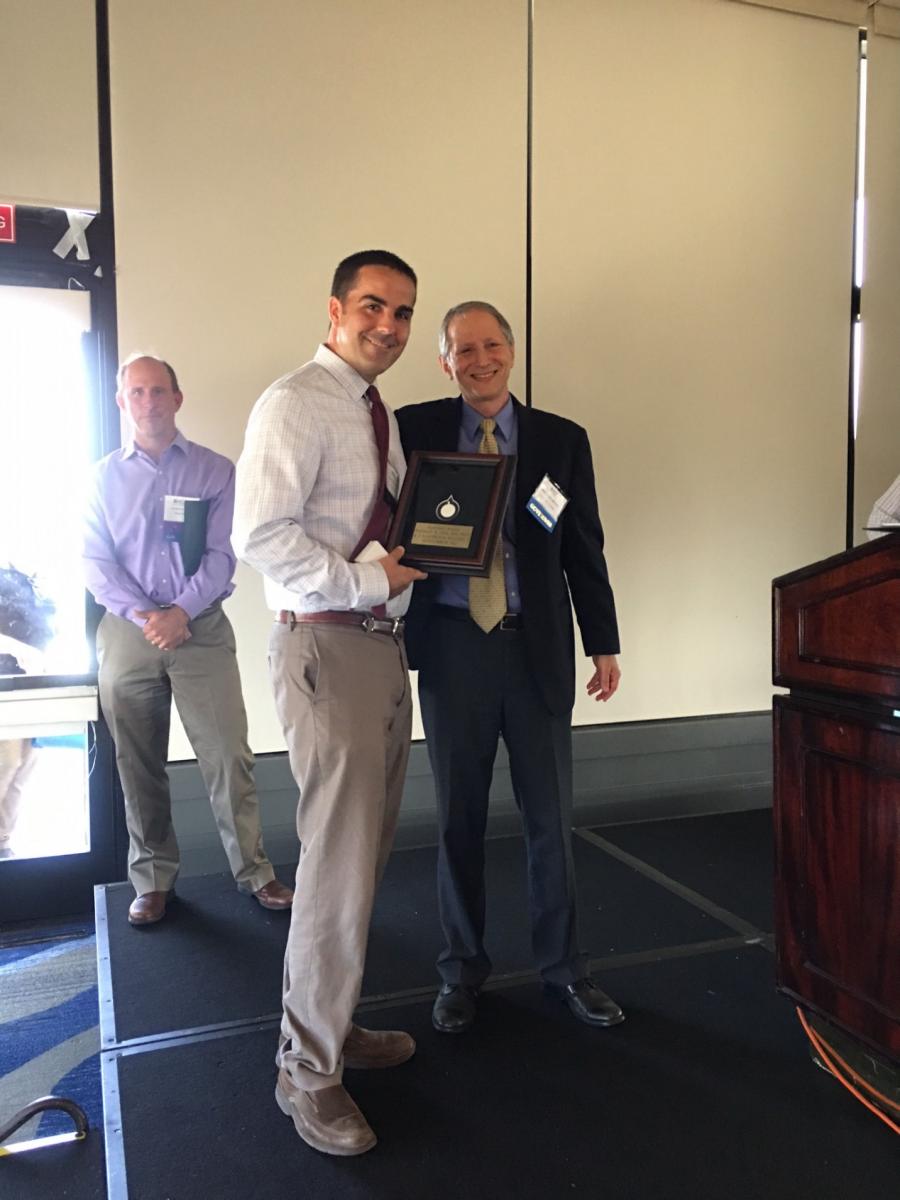 Dr. Mark S. Noah presenting the ACP Laureate Award to Dr. Nathan Cox
---
ACP National Internal Medicine Meeting in New Orleans
The National ACP moves to the Big Easy this spring. The April 19-21, 2018. Please put the dates in your calendar and join us for a tremendously educational meeting, and enjoy some gumbo and jambalaya and finish it off with a praline and beignet. We hope you all can also join us at the always fun California, Hawaii, and Arizona reception that will be held at the New Orleans Marriott in the evening of Friday, April 20, 2018.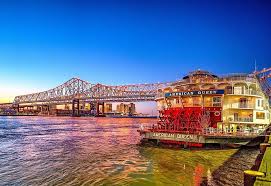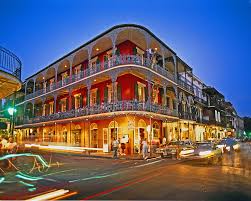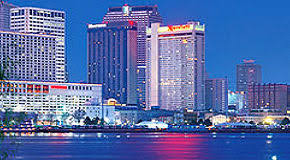 ---
New Members in the Last Six Months
Marie Adachi, MD
Neha Agnihotri, MD
Sara Ahmed, MD
Taleen Akopian
Taha Al Shaikhly, MBChB
David Alajajian
Olawale O. Amubieya, MD
Allison J. Appelt, MD
Hiwot Araya, MD
Shwe Y. Aung, MBBS
Hamayon Babary, MD
Punit K. Bavishi, MD
Cherie Blair, MD
Brittany Bryan, MD
Liza Buchbinder, MD, PhD
Russell G. Buhr, MD
Gerardo Cabanillas, MD
Wikrom Chaiwatcharayut, MD
Kathleen Chak, DO
Sara Chalifoux, MD
Sajiv Chandradas, MD
William Chang
Nilika Chaudhary, MD
Kevin Chen, MD
Wen D. Chen, MD
Frank W Chen, MD
Shaw Chen, MD
Peter S. Chung, MD
Bethlehem Churnet
Douglas Clements, DO
Stella Cohen, MD
Roxana Cortes Lopez, MD
Michael Cruz, MD
Juan F. Cruz, MD
Lucas Cruz, MD
Erica Cua, MD
Christopher Dagher, MD
Natasha Dang, MD
Navid Darouian, MD
Norbert Justin De Guzman, MD
Jessica L. Desalvo, DO
Keith D. Desrochers, MD
Erin N. Dizon, MD
Amy V. Dora, MD
Vidhi Doshi, MD
Jarod K. Duvall, MD
Osezemeghonghon O. Ekatah
Edgar I. El Sayad, MD
Eleanor H. Emery, MD
Kelly A. Enright, DO
Ashley Fan, DO
Joseph Ford, MD
Laura Frischer, MD
Michael C. Garcia, MD
Jean M. Gibb, MD
Marco Gomez-Garcia, MD
Erin F. Gordon, MD
Jacqueline C. Guerra
Gregory Hammett, MD
Shelley H. Han, MD
Joseph Hanna, MD
Christine A. Haynes, MD
Sindalisa Hean, MD
Sindalana Hean, MD
Frances Hetherington, MD
Addie Hill, MD
Kyi S. Hlaing, MD
John Hollowed Jr, MD
Annie Hong, MD
Jessica Howard-Anderson, MD
Rong Hu, MD
Duong Hua, MD
Emily Huang, MD
Henry Chih-Yang Hung, MD
Adriana Izquierdo
Ramzy Jandali, MD
Daniel J. Jimenez, MD
Ian Joel, MD
Jenny A. Jun, MD
Sevag Kalinjian, DO
Fathima Z Kamil Faiz
Chien-Ting Kao
Waasil Kareem, MD
Haneen Khamag, MBBCH
Samra Khan, MBBS, MD
Calvin A. Kim, MD
Johann Kolev
Aleksey Korolyov, MD
Santhi Kumar, MD
Daniel Z. Kuo, MD
Alan Kuo, MD
Esther Kwon, MD
Richard Lam, MD
Ying Ting Lau, MD
Samantha Lau, MD
Jason Law, MD
Michael E. Layoun, MD
Hyunju Lee, MD
Christina Ling, MD
Jennifer Loeb
Bryan G. Lopez, MD
May Lwin, MD
Catherine Matthys, MD
Allison Moser Mays
Anna Mellor, MD
Sherif Michael, MD, MBBS
Wafa Abdelmagid Eltaib Mohammed, MD
Sashidaran Moodley, MD
Muneera Naeem, MBBS
Sos Nalghranyan, MD
Piyush P. Nayyar, MD
Sabine Nguyen, DO
Trang Nguyen, DO
Erin Noren, MD
Julie Y. Oda, MD
Sandra A. Ogbonnaya, MD
Marizabel Orellana, MD
Shekhar Pai, MD
Bhavi Pandya, MBBS
Aren Panoyan, MD
Pranay Parikh, MD
Kushal Patel
Satya Patel, MD
Michelle Pham, MD
Cindy Pham, MD
Hung C. Phan, MD
Jennifer Phan, MD
Jennifer Phung, MD
Ryan Ponec, MD
Simone Powell, MD
Anita Rai, MD
Leah M. Raj, MD
Veronica Ramirez, MD
Dulip M. Ratnasoma, MD
David Rechtman, MD
Courtney Reynolds MD
Claudio A. Rivera, MD
Arbis Rojas, MD
Jessica Roth, MD
Ferrin K. Ruiz, MD
Brenda Ruvalcaba, MD
Joo Yeon Ryu, MD
Faysal G. Saab, MD
Zainab Saadi, MD
Ashlyn Sakona, MD
Marcelo S. Sampaio, MD, PhD
Ameet Sandhu, MBBS
Kristin E. Schwab, MD
Guilianne Servano, MD
Rivkah Sevell, MD
Kashif Shaikh, MBBS
Albert Shamouelian, MD
Grigoriy Shekhtman, MD
Sahar Sherf, MD
Jin-Hwa Simon, MD
Navneet K. Singh, DO
Simranjit K. Singh, MD
Deepak Singh, MD
Adam Solis-Cohen
Arielle Sommer, MD
Nandita Sriram, MD
Cara Stalzer
Matthew R. Stutz, MD
Sunil G. Sujan, MD
Shih-Fan Sun, MD
Alexander J. Sweidan, MD
Sae Takada, MD
Thomas M. Tarro, MD
Diana S. Tehrani, MD
Alexandra Teng, MD
Reno G. Terribilini, MD
Sarah S. Thomas, MD
Jeffrey Toll, MD
Stephanie A. Tran, MD
Bridgit Travinsky, MD
Kim Truong
Pamela Tsing, MD
Joey Tu, MD
Ajayram V Ullal, MD
Leo Ungar, MD
Brian van den Burg, MD
Amanda Velazquez, MD
Ignacio Velazquez, MD
Israel Villanueva, Jr MD
Khang Vo, MD
Thomas D. Vu, MD
Eva Wang, MD
Lei T. Win, MBBS
Jeffrey Wu, DO
Simon Wu, MD
Katherine Wu, MD
Amy Wu, MD
Jason Xu, MD
Nina Yaftali, DO
Haik Yanashyan, MD
Michael Yang
Armen Yerevanian, MD
Sun M. Yoo, MD
Justin Zaghi, MD
Myo K. Zaw, MD
Jana Zawadzki Longtine, MD
Bingnan Zhang, MD
Shi Y. Zhang, MD
Dawen Zhang, MD
Jenny Zhou, MD