Southern California Region III
The Southern California Region III Governor, Charles J. Hamori, MD, FACP started his four-year term as Governor in the Spring of 2017. As Governor, Dr. Hamori will serve as the official representative of the College for the Southern California Region III, providing a link between members at the local level and leadership at the national level. To learn more about Dr. Hamori, feel free to read his bio below.
---
Charles J. Hamori, MD, FACP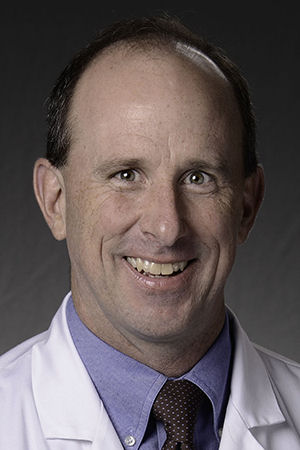 EDUCATION: BS Stanford 1988; MD University CA, San Diego 1993
POST DOCTORAL TRAINING: IM residency 1993-1997 UCSD Medical Center; Chief Resident 1996-1997 UCSD Medical Center
CERTIFICATION: Board Certified Internal Medicine Certified Professional Coder ACLS
PRESENT POSITION: Staff internist Kaiser-Permanente in San Diego
ACP CHAPTER INVOLVEMENT/LEADERSHIP ACTIVITIES: Active on Governor's Council for the last 5 years; Presentation to Young Physician's section on Billing and Coding Fall 2013; Multiple social and networking events directed at recruiting Resident/Fellow Members
ACP NATIONAL ACTIVITIES: Fellowship 2007; Attended Annual Session multiple times; National Leadership Day 2008
OTHER APPOINTMENTS/ACTIVITIES: Administrative appointment within my medical groups as the physician director for coding and documentation. Clinical Professor of Medicine, non-salaried, at UCSD Medical School--mentoring first, second, and third year students. I coordinate the UCSD internal medicine residents who rotate through the KP clinics. I am site coordinator for the KP continuity clinics for UCSD internal medicine residents.
AREAS OF PROFESSIONAL INTEREST AND EXPERTISE: General Internal Medicine, Post Graduate Education, Health care coding/billing/financing