You are here
Arkansas Governor's Newsletter June 2017
Arkansas Governor's Newsletter June 2017
---
---
Omar T. Atiq, MD, FACP, ACP Governor
---
Governor's Message
Hi Folks,
IM 2017 in San Diego from March 30th to April 1st, could not have happened in a better location or better weather. It was a superb venue for intellectually stimulating relaxation and camaraderie. The educational program was outstanding, with diverse and timely topics and high quality presentations. The Board of Governors meeting earlier in the week addressed the pressing issues of the day including affordable access to health care for all Americans, public health concerns and maintenance of certification.
Our Arkansas contingent was one of the largest ever though we could certainly accommodate more. Bob Hopkins and Dan Rahn were honored with ACP Mastership, and Veryl Hodges and Miguel Villagra were inducted as Fellows. We are proud of their achievements. We celebrated with an Arkansas Chapter dinner after the Convocation at Lou & Mickey's. It was fun, besides an opportunity to meet with some of our newest members. The following evening, our Chapter joined Alabama, Louisiana and Mississippi for a Reception at the Marriott Marquis San Diego Marina.
The ACP Leadership Day In Washington, D.C., on May 23rd and 24th, gathered scores of your colleagues from all around the country to learn about the American Health Care Act and to lobby their congressional delegations for ensuring that ACP priorities are addressed in the new law, including affordable access to health care, reducing administrative burden on physicians, GME funding and research spending. I was joined by Dr. Nisha Viswanathan and Dr. Wedad Rahman to represent our Chapter. It was wonderful to have two fresh, young physicians advocating for the ideals we all espouse.
The preparations for the Annual Chapter meeting in the fall, September 22-23, 2017, are being finalized by our talented Scientific Program Committee. As before, expect an invigorating program. This year, the ACP EVP, Dr. Darilyn Moyer will be our guest from the National Office. Please mark your calendars!
Thank you.
Omar Atiq, MD FACP
Governor, AR Chapter, American College of Physicians
---
Become a Physician Ambassador to Serve Veterans
The Department of Veterans Affairs has created the Physician Ambassador Program to enhance and improve health care services for Veterans and their families in the United States, through physician volunteers.
---
New ACP Policy on Regulation of Credentialing and Licensing
The Board of Regents has approved a new ACP policy, "Position Statement on Regulation of Credentialing and Licensing " developed by the Health & Public Policy Committee with input from the Education & Publication Committee and the Medical Practice & Quality Committee.
---
New Members – Last Six Months
Welcome to our new members!
| | | |
| --- | --- | --- |
| Matthew Alberti, DO | Marissa De La Paz | Wilbur T Peer, MD |
| Nathan Albright, DO | Eric J Del Giacco, MD FACP | Shil Punatar |
| Raegan L Austin | Matthew Dinehart | Mahiry T Romero Salinas, MD |
| Jackson Bagby | Ahmed Elshareif | Tatsiana Savenka |
| Karah A Baggett | William Engle | Mehul Shah |
| Madelyn Bagwell | Kayla Floyd | Mukesh K Sharma, MD FACP |
| Jordan E Ball | Claire Foster | Julie Sherrill |
| Alan Baltz | Tyler Fugere | Steven M Shrum, MD FACP |
| Timothy Baty | Nidhi R Gandhi | Joshua Stadler |
| Michael Belt, MD | Leighton K Harned, MD | Benjamin Tharian, MD,MBBS FACP |
| Andrew J Bergeron | Gracen E Hauk, MD | John D Tillack |
| Erica Blustein | Dina Helina | Theodore A Toth, MD |
| Andrew Bradsher | Derrick Henry | Martin Tremwel |
| Kayla Bryant | Ellen Hubbell, MD | Dorothy Trenter |
| Travis Burnett | Claire Hubbell, MD MBA | Jackson Troxel |
| Katherine E Byrd | Stephanie Inabnet | John Ukadike |
| Mikaila Calcagni | Maggie Jones | Stephen D Wagner, MD |
| Tsung Yen Chen, MD | Jason Kimbel, MD | Cody Webster |
| Almas Chughtai, MD | Madison Lampkin | Joshua Wilkes |
| Jeremy Cohen | Cassandra Lautredou | Kenneth Williams |
| Seth Coleman, MD | Kenneth A Lee | Alexandra Wise-Ehlers |
| Amanda Compadre | Zhuo Liu, MD | Mason Young |
| Samantha J Conner | Jon McCurdy | David Zimmerman, MD |
| Isabella M Curbelo O'Dell | Maria Dolores Molineros, MD | |
---
New Fellows – Last Six Months
Eric J Del Giacco, MD FACP
Mukesh K Sharma, MD FACP
Steven M Shrum, MD FACP
Benjamin Tharian, MD,MBBS FACP
---
Photo Gallery
IM 2017 San Diego, CA
New Fellows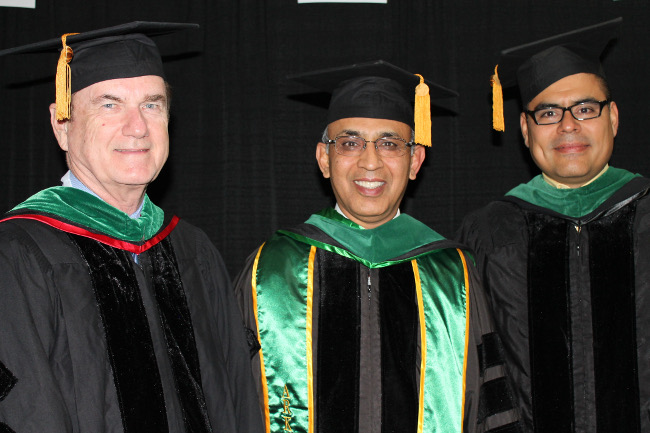 Poster Presentations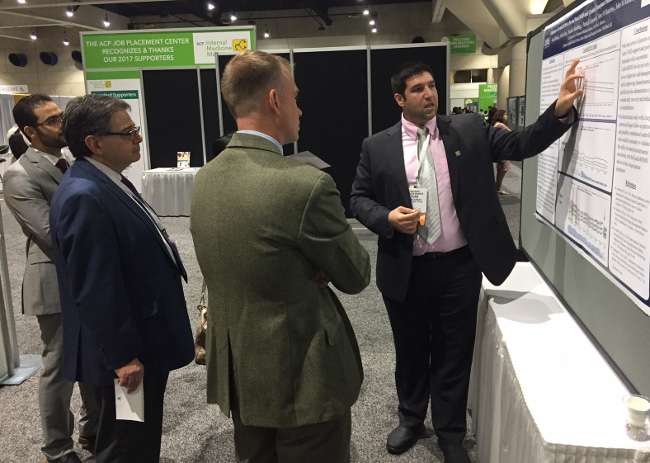 ACP Leadership Day 2017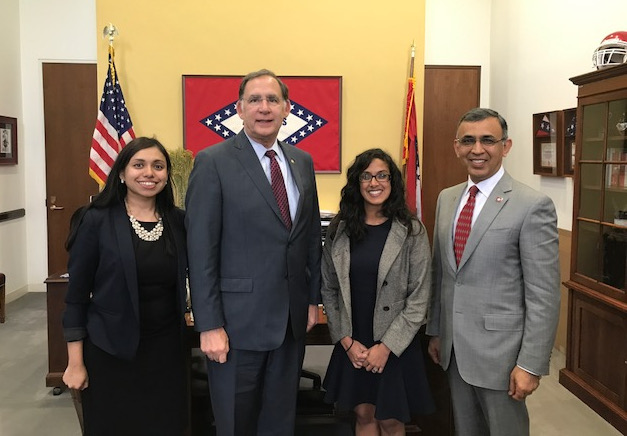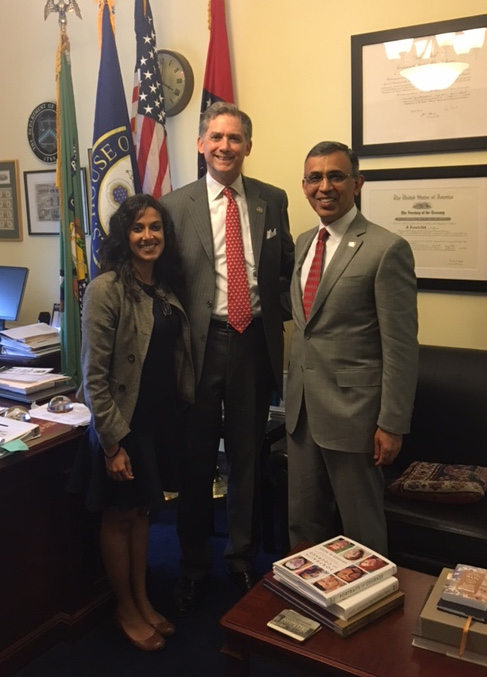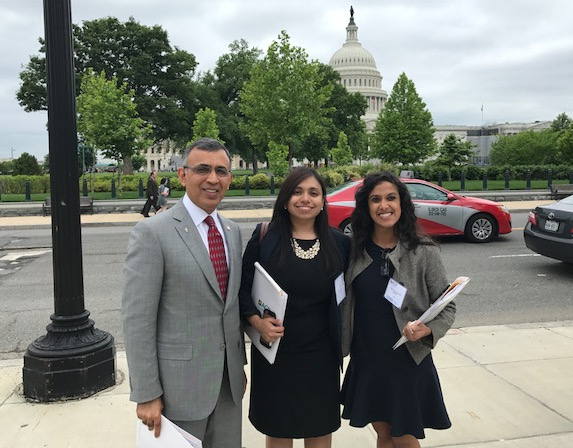 Top