Health Care Disparities: Closing the Gap
As a medical community we have had our rollercoaster of emotions during the last two years. One major disappointment has been the sense of isolation.
I hope that you will join your colleagues in internal medicine at the next scientific meeting of the Arizona Chapter of the American College of Physicians, being held Friday and Saturday, October 22-23, 2021 at the Embassy Suites Phoenix-Tempe.
We hope that the meeting will allow you to recharge, reconnect, rewind and reflect with your peers, chapter leaders, and great speakers.
Our planning committee under the leadership of Dr. Ijeoma Uche has planned a veritable academic feast. This year's theme is Health Care Disparities: Closing the Gap. We are excited to host Dr. Darilyn Moyer (ACP Chief Executive Officer and Executive Vice President) and Robert (Bob) Doherty (ACP Senior Vice President, Governmental Affairs and Public Policy) as our national speakers who have been advocating tirelessly on behalf of our profession in addition to an amazing line-up of faculty.
Connect with the Arizona chapter's rich source of knowledge content and networking by attending this premier meeting for general internists, subspecialty internists, hospitalists, allied health practitioners, residents and medical students. In addition to earning CME credits, this conference is about making personal contacts and getting involved in your chapter. You'll engage with people who know your challenges and can help you find solutions. The opportunities available at this meeting will help you meet not only your needs as a physician but also the needs of the patients you serve.
To ensure your place at this invaluable meeting, register now by visiting us online at azchapter.acponline.org.
I look forward to seeing you this year!
Sincerely,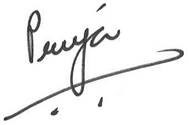 Priya Radhakrishnan, MD, FACP
ACP Governor, Arizona Chapter
Meeting Highlights
Transforming Health Care Delivery through Public Policy and Health Reform
Gender and Ethnic Disparities in Cardiovascular Outcomes and Risk Assessment
Physician Workforce Diversity & Shortages: The Leaky Pipeline to Medical School
COVID-19: The Aftermath & Lessons Learned
Disparities in Health Literacy and Use of Technology, Patient Portals
Oral Vignette Finalists
Program Committee
Ijeoma Uche, MD, PharmD – 2021 Program Chair
Robert M. Aaronson, MD, FACP
Constantia Abarikwu, MD
Viet D. Do, DO
Timothy Fagan, MD, FACP
Paul F. Howard, MD, MACP
Mohammad Hudeeb, MD
James Keane, DO
Helene Labonte, DO, FACP
Allan Markus, MD, FACP
Indu Partha, MD, FACP
Vinita Puri, MD
Priya Radhakrishnan, MD, FACP
Alejandro Recio Boiles, MD, FACP
Shakaib UR Rehman, MD, FACP
Krystal Renszel, DO
Perminder Sanghera, MD, FACP
Preston Seaberg, MD
Bijin Thajudeen, MD, FACP
Rupal Vora, MD, FACP
Tirdad Zangeneh, MD
Mark Zubriski, MD, PhD, FACP
Agenda
Access the live feeds by clicking the 'Access the Virtual Session' links within the Agenda below.
Friday, October 22
Time
Session
11:00 - Noon
Registration Opens / Lunch Begins
Noon - 12:30 PM
Welcome & Introductions


Priya Radhakrishnan, MD, FACP




Ijeoma Uche, MD, PharmD

12:30 - 1:45 PM

Advocacy Keynote

Transforming Health Care Delivery through Public Policy and Health Reform
Robert B. Doherty

1:45 - 2:15 PM
Gender and Ethnic Disparities in Cardiovascular Outcomes and Risk Assessment


Khadijah Breathett, MD, MS, FAAC, FAHA, FHFSA

2:15 - 2:45 PM
Break & Exhibits
2:45 - 3:15 PM

Faculty Medical Education Series

Physician Workforce Diversity & Shortages: The Leaky Pipeline to Medical School
Francisco Lucio, JD, PhD

3:15 - 3:45 PM
New Perspectives in General Internal Medicine


Neera Agrwal, MD, FACP

3:45 - 4:15 PM
Updates in Hospital Medicine


Brenda Shinar, MD

4:15 - 4:45 PM

Ignite Sessions

Disparities in Health Literacy and Use of Technology, Patient Portals
Hamad Abbaszadegan, MD, MBA

Gender and Ethnic Inequity in Medicine: Salary, Academic Appointment, Corporate Leadership
Constantia Abarikwu, MD, FACP

Telemedicine: Impact on Health Care, Challenges, and Future Opportunities
Shakaib Rehman, MD, CSH, MACP, FACH

5:30 - 6:30 PM
Governor's Reception


Priya Radhakrishnan, MD, FACP
Saturday, October 23
Time
Session
8:00 AM
Registration Opens
8:00 - 9:00 AM
Governor's Advisory Council Meeting


Priya Radhakrishnan, MD, FACP

Breakfast
9:00 - 10:00 AM
National Keynote
COVID-19: The Aftermath & Lessons Learned


Darilyn V. Moyer, MD, FACP, FRCP, FIDSA

10:00 - 10:30 AM
Mitigating Disparities in Health Equity through Performance Measures – Case Studies


Priya Radhakrishnan, MD, FACP




Vinita Pura, MD

10:30 - 11:30 AM

Roundtable Session

Corporate Health Leadership: Fostering Partnerships to Address Health Care Disparities
Sue Sadecki, MS, Ed
Alyshia Smith, MD
Anabell Castro Thompson, MSN, APRN, ANP-C, FAAN, FAANP
John Godfrey
Yaminikrishnan Sabesan, MD

11:30 - Noon
Updates in Rheumatology


Paramvir Sidhu, MD, FACP

Noon - 12:30 PM
Oral Vignette Finalists (3)
12:30 - 1:30 PM
Awards Luncheon and Closing Remarks


Cheryl O'Malley, MD, MACP




Priya Radhakrishnan, MD, FACP
CME & MOC
Release Date: October 23, 2021
Termination Date: October 23, 2022
The American College of Physicians is accredited by the Accreditation Council for Continuing Medical Education (ACCME) to provide continuing medical education for physicians.
The American College of Physicians designates this live activity for a maximum of 7 AMA PRA Category 1 Credit(s) TM. Physicians should claim only the credit commensurate with the extent of their participation in the activity.
Successful completion of this CME activity, which includes participation in the evaluation component, enables the participant to earn up to 7 medical knowledge MOC points in the American Board of Internal Medicine's (ABIM) Maintenance of Certification (MOC) program. Participants will earn MOC points equivalent to the amount of CME credit claimed for the activity. It is the CME activity provider's responsibility to submit participant completion information to ACCME for the purpose of granting ABIM MOC credit.
FAQ
Tools & Tips for Attendees
Before attending the chapter's virtual meeting, be sure to read through these tools & tips to make the most out of your experience.
Equipment and Materials
Create a Zoom Account!
Our meeting will be conducted on the Zoom platform and all registered attendees will be have links to the Zoom meeting through this page. If you do not have a Zoom account, we recommend you sign up for one before the meeting. Sign up is free. Click here to sign up.
Test Your Equipment in Advance
Please test and check your system at least 15 minutes prior to meeting. This includes your network connection, device battery life, and speakers.
We recommend you use a computer or a tablet for the best experience. The system is not responsive on a cell phone.
Control Your Environment as Best You Can
Mute other devices that might interfere with your computer audio.
Create a learning-conducive environment, eliminating as many distractions as possible. Close out of other tabs and mute notifications, if possible.
Prepare your space with anything you may need during the virtual program (appropriate chargers, note-taking materials, water, etc.).
Troubleshooting Technical Difficulties
Some networks cause slides to advance more slowly than others. If your slides are behind or you are having audio issues, please try to refresh the page.
Engagement Through the CHAT Feature
Take note of how the presenter intends to utilize the chat feature as well as the Q&A field. Participate in questions and polls to stay engaged with the session.
Questions for the presenters can be submitted through the Q&A function or within the chat. CHAT can also be a great way to engage and connect with other attendees.
ACP Chapter's Virtual Meeting Code of Conduct
ACP is a community that values collegiality, respect for patents and each other, and medicine's standards of ethics and professionalism. ACP members are guided by the content and spirit of the ACP Pledge and by their commitment to the ethics of medicine, including those in the ACP Ethics Manual. "Physicians' conduct as professionals and as individuals should merit the respect of the community."
ACP expects members, staff, and others who participate in events and activities involving ACP to treat others as you would like to be treated – with courtesy, respect for differences, and in ways that appropriately represent the profession of internal medicine. As set forth in ACP's An-Harassment Policy, ACP does not tolerate any form of harassment, including intimidation, hostility, or other unwelcome and offensive communication or treatment.
If you experience or observe harassing, inappropriate or otherwise unprofessional behavior, or you have concerns about how you have been treated by an ACP member or staff or anyone else at an ACP meeting or event, you may report the incident to Chapter Staff.
The chapter reserves the right to take any action deemed necessary and appropriate; including immediate removal from the meeting without warning or refund, in response to any incident of unacceptable behavior, and the chapter reserves the right to prohibit attendance at any future meeting, virtually or in person.
For other questions about the virtual meeting, contact Debbie Webber, CAE at 602-347-6916 or dwebber@azmed.org.