You are here
Chapter News
Chapter News
Congratulations New Alaska Chapter Fellow
Anne Bakker Standerwick, MD FACP
(February 2022) Congratulations to the Alaska Chapter's newest Fellows. Fellowship in the College is an honor. Being an FACP® is a distinction earned from colleagues who recognize your accomplishments and achievements over and above the practice of medicine. The most important considerations for ACP Fellowship are excellence and contributions made to both medicine and to the broader community in which the internist lives and practices.
---
BOR Action on Fall '21 BOG Resolutions
(December 2021) A summary of Board of Regents (BOR) actions on resolutions debated at the Fall 2021 Board of Governors (BOG) virtual meeting is now available. Resolutions initiated by ACP members and endorsed by a chapter council and the BOG become ACP policy when adopted by the BOR.
If you have an idea you'd like to suggest to ACP, consider submitting a resolution to our chapter.
---
In Memory of Tom Wood MD MACP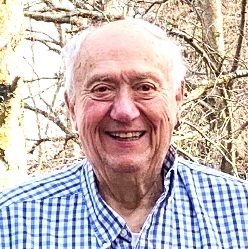 (October 2021) It is with great sadness that the chapter wishes to inform to the membership that we have lost one of the pillars of the our chapter, Dr. Thomas Cowan Wood, M.D., MACP. Tom, was one of the early proponents of a stand alone chapter of the ACP in Alaska and active in its establishment and development.
Under his leadership as governor, 1985-1989, we had our first chapter CME meeting in Sitka Alaska. It was a wonderful meeting, memories of which many cherish. When working with Tom, you always knew that his advice was good and that a patient's welfare was paramount. He received the chapters 1st laureate award in 1995 and a few years later became a master of the college, awards so well deserved. And Tom was not just active in the ACP. He was very active in Project Access and other community oriented organizations.
In 2016, he received the chapters Volunteerism and Community Service Award. There is a wonderfully written obituary which is included and I encourage everyone to read it. Tom Wood was an inspiration for all of us.
---
Mastership
(October 6, 2021)-Congratulations to Robert Bundtzen, MD, MACP, the newest Alaska Chapter Mastership of the American College of Physicians (MACP). MACP is one of the most prestigious awards in the college, for those fellows of the college who demonstrate integrity, the utmost professional behaviors, excellence in the practice of medicine, and significant impact on the profession. MACPs represent a very small percentage of college membership.
Join me in congratulating Dr. Bundtzen on this tremendous accomplishment.
---
I Raise the Rates
(October 2021) Apply to take part in the I Raise the Rates program
---
Get involved in the Alaska Chapter!
(July 2021) We would be delighted to have you volunteer in one or more of the following ways:
"Vet" questions for Doctors Dilemma
Request to join a committee or serve on the council
Chapter meeting planning committee
Volunteerism committee
Wellness champion
Diversity, equity and inclusion champion (DEI)
Health and public policy committee (HPPC)
WWAMI student internal medicine interest group (IMIG)
Strategic planning session
To get involved, contact Emily Church (ecchurch73@gmail.com) or Julie Lake (Lake@mtaonline.net).
---
ACP's Online CME & MOC Learning Center adds information on state-specific CME requirements
(Spring 2021) Wondering about Alaska's CME requirements? You can now visit the Online CME & MOC Learning Center and click on the "State CME Requirements" tab to learn all about what you need to do. Note: You must be logged into your ACP Online account to access this information.