You are here
Alaska Governor's Newsletter October 2017
Alaska Governor's Newsletter October 2017

---
---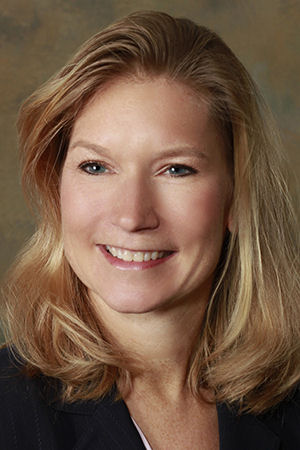 Julie A. McCormick, MD, FACP, ACP Governor
---
New Master, Fellow and Members
So proud to announce our new Master, Fellow, and Members:
New Master - Dr. Jay Butler has been very involved in the ACP – serving as governor for Alaska 2005-2009. He continues to serve on our board and is an active member bringing his expertise to the chapter, not to mention his current position as Chief Medical Officer of Health and Human Services of the State of Alaska. Congratulations Dr. Butler.
Dr. Gail Pokorney, also very involved in our chapter, on the committee for education and also sharing her expertise presenting at our Chapter meetings. Busy with her private practice in Soldotna and a new baby! Congratulations Dr. Pokorney.
Welcome Dr. Katie Kunnen and Dr. Megan Dunning to our chapter - we look forward to years of comradery.
---
Fall Module Announcement
Mark Your Calendars: 2017-2018 Update in Internal Medicine - Chris Knight, MD FACP will coming up again to lead the session on Saturday, Nov 18th.
- Earn ABIM points and CME
- Interact with peers!
Saturday November 18, 2017 9:00-11:00 am
UAA/ WWAMI classroom UAA Health Sciences Building, room 303
3795 Piper Street
Anchorage , AK 99567
$100 per member and $125 non member
Online registration open now
Onsite registration will also be available as long as seating is still available.
Remote Attendees: Virtual attendance will be available. Handouts, learner documents and instructions will be mailed to remote attendees.
10 MOC points and CME will only available for this session for ABIM diplomates enrolled in the ABIM MOC program.
---
2018 Annual Chapter Meeting
Save the date! Chapter Meeting May 3-5, 2018 Sheraton of Anchorage:
We are excited about our upcoming scientific meeting - highlighting Dr. Anne Larson - cirrhosis and NASH, Dr. Seth Cohen - sepsis and skin, bone, joint infections, Dr. Micah Beachy - perioperative medicine, Dr. Andrew Butki - hands on workshop for U/S techniques.
2017-2018 Update in Hospitalist Medicine ABIM MOC-SEP Module. Postcards will be mailed in the coming weeks, please use these to reach out to you invite your peers.
---
IMIG
Welcome to the new class of WWAMI students and new student representatives Kate Backstrum and Don Haering
Thank you Molly Southworth for meeting and representing ACP at our first luncheon of the year. Sarah Doaty is the new IMIG coordinator and will be looking forward to upcoming events - including dinner with the students.
---
Journal Club
Thank you to Dr. Bundtzen, hosting Journal club planned for Nov 9, 2017 at 6 PM. Although not required, please bring an article to share. Food and beverage provided. RSVP to rbundtzen@gmail.com for planning. 9420 Southwind Circle, Anchorage, Stuckagain Heights. 337-4250. 632-4250.
---
Resources from the National Office
It's flu season - Time to think about immunizations for your patients
https://www.acponline.org/node/290171
Safe Opioid Prescribing - Free Online Course
In response to the increased need for education surrounding the use of opioids for pain management, ACP has made our SAFE Opioid Prescribing available for free! The recorded course provides evidence-based guidance for safe and effective prescribing of extended-release (ER) and long-acting (LA) opioids.
Just released in July, the course features six half-hour educational segments with interactive case-based questions, and offers CME credit and MOC points.