You are here
GOVERNOR'S NEWSLETTERDecember 2015
GOVERNOR'S NEWSLETTERDecember 2015

GOVERNOR'S NEWSLETTER
December 2015
---
---
From the Governor
Molly B. Southworth, MD, MPH, FACP, FACE, ACP Governor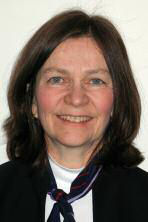 This year marks the 100th anniversary of ACP! And what a celebration it was at Internal Medicine 2015 in Boston! A number of Alaskans were in attendance and overall attendance hit a new record. Highlights included:
Opening Ceremony guest speaker Tom Daschle, former US Senator
Unveiling of the new book Serving Our Patients and Profession: A Centennial History of the American College of Physicians 1915-2015, edited by John Tooker, MD, MBA, MACP and David Dale, MD, MACP
A special recital and lecture "Music and Medicine: George Gershwin" presented by psychiatrist and pianist Richard Kogan, MD;
And of course the outstanding scientific program sessions and the ever-popular Waxman Clinical Skills Center.
Now we are already looking forward to our annual joint Alaska ACP/AKOMA Scientific Meeting on March 31-April 2, 2016 at the Sheraton Hotel in Anchorage. Note that this is an earlier date, in response to survey preferences, and also a new location for us! Please mark your calendar and plan to be there! Some of the details are below.
This year's national meeting Internal Medicine 2016 will be held in Washington DC on May 5-7, 2016. I hope you will mark that one on your calendar as well!
A new development: the Richard Neubauer Memorial fund has morphed into the Richard Neubauer Student Activities Fund, to provide ongoing support for our medical student activities through the Internal Medicine Interest Group (IMIG.) Please consider becoming more involved, through donations and/or personal participation with the IMIG!
Last, but not least, we have selected a new Governor Elect Designee, Julie McCormick MD, FACP. Dr. McCormick has been a chapter leader, spearheading our CME program and Chapter Meeting planning for the past several years, and also has been very active in in our Internal Medicine Interest Group for students. Her term as Governor Elect will begin in May, 2016, and she will take over as chapter governor in the spring of 2017. Congratulations and thank you to Dr. McCormick for her willingness to serve our chapter in this way!
Following are further details on some of these highlights plus some items of news and possible interest to our Alaskan members.
---
National News
ACP Leadership
Steve Weinberger, MD, FACP has recently announced his plans to retire from his position as Executive Vice President and Chief Executive Officer of ACP, effective September, 2016. The search for another individual to fill this position is underway; Dr. Weinberger will assist with the transition for a full year.
MOC Developments
ACP continues to advocate for the development of a more meaningful maintenance of certification (MOC) program by ABIM, and great strides have been made this year.
New developments regarding MOC include a newly revised board examination which was introduced in October, after extensive review and revision of the questions and content. The ABIM also appointed the Assessment 2020 Task Force which has recently made some recommendations which are currently under review, with support from ACP. The Assessment 2020 report can be viewed here. The recommendations under review include replacing the 10-year high-stakes exam with more frequent lower-stakes assessments; a focus on technical/procedural skills which is better customized to reflect the physician's practice; and removal of noncognitive skills from the MOC process.
Steve Weinberger MD, FACP, also VP and CEO of ACP, has also been very clear that "ACP does not support making participation in MOC an absolute prerequisite for state licensure, hospital credentialing, or health plan (insurer) credentialing. Instead, decisions about licensure and credentialing should be based on the physician's performance in his or her practice setting and a broader set of criteria for assessing competence, professionalism, commitment to continuous professional development, and quality of care provided."
---
Chapter News
Annual Chapter Meeting
The Alaska Chapter ACP/ AKOMA annual scientific meeting will be held March 31, 2016 - April 2, 2016 at the Sheraton Hotel in Anchorage. These are earlier dates than in the past and a new venue! Here are some program highlights:
Steve McGee, MD, University of Washington (UWSOM): "Evidence Based Physical Diagnosis" and "Working up the Dizzy Patient"
J. Ashley Jefferson, MD, UWSOM "Chronic Kidney Disease" and "Electrolyte Disorders"
Leonid Skorin, DO, Mayo Clinic College of Medicine: "Neuro-Ophthalmology cases" and "Botulinum Toxin for Headache"
Patrick Nolan, DO: "Continuous Glucose Monitoring and Insulin Pumps"
Chris Knight, MD, FACP, UWSOM: "New Drugs"
Gail Pokorney, MD: "Novel Anticoagulants"
Jack Sedwick, MD: "Sinusitis"
Dan Rossi, DO and LCDR Naval Reserves: "Anorectal Disorders"
Bruce Bagley, MD, from the AMA on "Finding the Joy in Medicine"
Todd Capistrant, DO, Pacific Northwest University of Health Sciences: "Elbow, Achilles, and Plantar Fascia"
PLUS Deryk Anderson, MD, Jennifer Jansma, DPM, and Leonard Skorin, DO with Hands-On Break Out Sessions
AND a SEP Module with Julie McCormick, MD, FACP and Chris Knight, MD, FACP.
Banquet Speaker Author Peter Dunlap Shohl - his new graphic novel My Degeneration: A Journey Through Parkinson's has been number 2 on Amazon's nonfiction bestseller list in its first month
This looks like a very full 2 ½ days…plus a wine and cheese reception, annual meetings of ACP and AKOMA chapters, and our annual dinner! Watch for registration info, coming soon!
Richard Neubauer Student Activities Fund
We have decided, after consultation with Rich's wife Elle Ryan Neubauer, to extend the life of the Neubauer Memorial Fund and to use it to support our medical student activities in an ongoing fashion; we think that Rich would be delighted with this concept! Our activities with the medical students have been a major focus of the chapter over the years, and they were certainly a joy and a passion for Dr. Neubauer!
The fund is now called the Richard Neubauer Student Activities Fund, and we will be encouraging donations from members and others on an ongoing basis. We hope and believe that these activities which are organized through our ACP Internal Medicine Interest Group (IMIG) do foster relationships with future physicians for Alaska. But these activities are sometimes costly, and industry support has decreased significantly in recent years. Thus, we hope our members will decide to make annual (or however works for them) contributions to the fund to support these ongoing activities, and also will become personally involved in the IMIG. Together we can do this! Please consider a contribution to the fund when paying your annual dues, or at anytime!
IMIG Activities
Prabhu Gounder, MD, MPH, FACP and Dustin Lang, MD are the coordinators of our Internal Medicine Interest Group (IMIG) activities this year. The group typically meets several times during the academic year to discuss topics of interest to our WWAMI medical students. Events typically include a fall dinner, several discussion groups throughout the year, scholarships to Leadership Day, and invitations for free attendance at our Chapter Meeting. Please be in touch with Prabhu or Dustin if you would like to get involved!
WWAMI News
The UWSOM/WWAMI has rolled out its new curriculum, the most significant curriculum change at UW in many years! The four years of medical school will now be divided into three "phases." The first phase, the Foundations Phase, lasts 18 months and is offered to our Alaskan students entirely in Alaska; so starting in 2016, we will typically have 40 Alaskan medical students enrolled in the first phase present in Alaska during the fall semester! Phase 2 and phase 3 students will be doing clinical rotations and, in some cases, research blocks throughout the WWAMI region, including Alaska.
What does this mean to our ACP chapter? Hopefully that more of us will be involved in clinical teaching and mentoring for medical students; and also that we may want to step up our IMIG activities to keep all our interested students engaged with college activities! Your ideas and participation in making this a reality will be most welcome!
Welcome to our New Fellows
Congratulations to our members new to Fellowship this past year, including Madeleine Grant, MD, FACP and Carol Juergens, MD, FACP. Both participated in Convocation which was very festive. Please consider applying for fellowship this year! Those new to fellowship in the past three years who have not yet marched in Convocation will be invited to do so in Washington DC on May 5, 2016.
Leadership Day
Our delegation to Leadership Day 2015 included three medical students, Nick Markadakis, Bryan Mosher, and Billy Harbour plus chapter member Jeanne Bonar, MD, FACP and chapter Governor Molly Southworth, MD, MPH, FACP. We were cordially welcomed by all three of our Congressional members, and had meaningful conversations with each of them. Leadership Day 2016 will be on May 4, 2016; please contact Molly Southworth or Julie Lake if you are interested in being part of our delegation.
Journal Club
Bob Bundtzen and others continue to graciously host periodic Thursday evening journal club. We hope you will participate in these informal but informative gatherings! Drop Bob a message for more info.
Alaska Medicaid Redesign Project
Thank you to Kristin Mitchell, MD, FACP for representing AK ACP in recent discussions regarding Alaska's Medicaid Redesign Project! Kristin spent two days in meetings looking at ways to improve our Medicaid delivery system. The next time you see Kristin, please tell her "thank you" for making time for this!
---
Invitations to Membership
Our Alaska chapter is eager to welcome new physicians, medical students, and advanced practitioners involved in internal medicine and its subspecialties to membership! If you have colleagues who may be interested, please encourage them to take a look at our website and to consider joining us!
---
Save the Dates
March 31-April 2, 2016, AK ACP/ AKOMA Annual Meeting, Sheraton Hotel
May 3-5, 2016, Internal Medicine 2016, Washington, DC
Please be in touch if you have questions, concerns, or fresh ideas for our chapter!
Sincerely,
Molly B. Southworth, MD, MPH, FACP
Governor, Alaska Chapter ACP