You are here
GOVERNOR'S NEWSLETTERDecember 2014
GOVERNOR'S NEWSLETTERDecember 2014

GOVERNOR'S NEWSLETTER
December 2014
---
---
From the Governor
Molly B. Southworth, MD, MPH, FACP, FACE, ACP Governor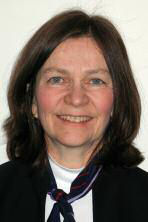 Maintenance of Certification (MOC)
MOC, MOC, MOC!! So much talk about MOC this year! Thank you for the comments and feedback from many of you on this hot topic. There has been extensive discussion about MOC at the Board of Governors, and the Board of Regents has clearly heard and understood the concerns being shared there. As I hope you noticed in the October communication from Steve Weinberger, MD, FACP, Executive VP and CEO of ACP, the college has had extensive discussion with the ABIM and possibilities for change are being actively explored there.
---
100th ACP Anniversary
2015 marks the 100th anniversary of ACP! Mark your calendar and join the celebration at Internal Medicine 2015 on April 30 - May 2, 2015 in Boston! As part of the celebration, we will be paying tribute to the late Richard Neubauer, MD, MACP as the posthumous AK Chapter Centennial Legacy Award recipient. We are also planning a Northwest reception in Boston; hope to see you there! Here's more info.
---
Chapter News
Annual Chapter Meeting
We had our second annual joint meeting with AKOMA in May 2014, and it was once again quite a success! Please save the date for our 2015 meeting which will be April 9 -11, 2015 at the Millennium Hotel. A wide range of topics will be presented, and several shorter, hands-on "tabletop" sessions will be offered this year. Saturday afternoon will feature a two-hour SEP module session with the option for MOC credit (10 points) for participation! Julie McCormick, MD, FACP and Nancy Kragt, DO are hard at work refining the agenda which will appear in full on our website.
---
Leadership Day
We were well represented at Leadership Day in May, by the delegation pictured below. We were pleased to be able to sponsor two medical students plus provide a stipend to one of our members this year. This January look for Julie to email details for Leadership Day, May 2015.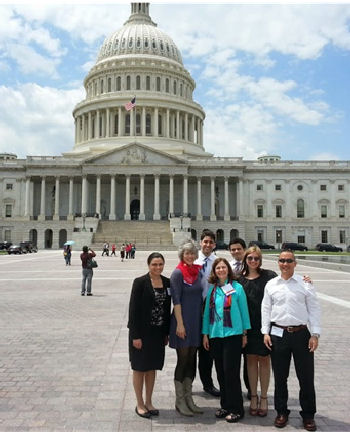 Left to right: Ashley Minaei (2nd year WWAMI student and member of ACP Council of student members); Kristin Mitchell, MD, FACP from Soldotna; Erik Woelber, 1st year WWAMI student; Molly Southworth, MD, FACP, Governor AK Chapter Governor; Aaron Johnson, 1st year WWAMI student; Emily Church, MD, FACP, AK Hospitalist Group; Ben Lee, MD, FACP, AK Hospitalist Group
---
IMIG Activities
We are planning an active agenda with the WWAMI students in the Internal Medicine Interest Group (IMIG) this year. The annual dinner was held at Kinleys in October, and two lunchtime classroom discussions have occurred already this fall. Your participation in future activities would be welcome! Please contact Prabhu Gounder, MD, FACP, coordinator for this year's activities, if you are interested in becoming involved.
---
Journal Clubs
Bob Bundtzen, MD, FACP is planning to host some journal clubs this year; please watch for those announcements and plan to join the discussions. Bring an article to share, if you'd like! We hope some of the WWAMI students will join us as well.
---
Governor's Chapter Council
New additions to the Chapter Governor's Council this year include Prabhu Gounder, MD, FACP and Katie Naylor, MD. Prabhu's primary work is at CDC; he also sees patients in the hepatology clinic at ANMC and works with the AK Hospitalist Group on an occasional basis. Katie is a hospitalist at Mat Su Regional. We have also welcomed back John Bramante, MD, FACP of Soldotna in addition to keeping on Kristin Mitchell, MD, FACP who filled in during John's time in Europe last year.
---
Items for Members
Now is a great time to advance to ACP Fellowship and march at Convocation at Internal Medicine 2015 in Boston, the 100th anniversary convocation-click for more information. Application materials must be in by December 31, do not delay! Call Molly (907-306-5483) if you have questions or need assistance in identifying sponsors.
Have you heard about the "Recruit a Colleague" initiative? Read here to see how you can assist with our chapter membership while getting credit towards your own. We would be delighted to welcome some new Alaska members this year!
---
Save the Dates
Internal Medicine 2015 Boston, Centennial Meeting, April 30-May 2, see here for more info.
Leadership Day, May 2015, Washington DC, May 20-21, 2015
AK ACP 2015 Chapter Meeting, April 9, 10, 11, 2015 Millennium Hotel, Anchorage.
---
Best wishes for a safe and happy holiday season! Hope to see many of you in Boston!
Sincerely,
Molly
Molly B. Southworth, MD, MPH, FACP
Governor, Alaska Chapter ACP