You are here
GOVERNOR'S NEWSLETTER April 2014
GOVERNOR'S NEWSLETTER April 2014

GOVERNOR'S NEWSLETTER
April 2014
---
---
From the Governor
Molly B. Southworth, MD, MPH, FACP, FACE, ACP Governor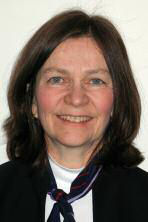 Spring is here and we are gearing up for our annual chapter scientific meeting to be held at the Millennium Hotel on May 8-10, 2014! This will be our second shared meeting with the Alaska Osteopathic Medical Association. The agenda is quite varied this year, with several themes and many exciting topics and speakers; please see the full brochure for the agenda!
In addition to the CME sessions, there will be several opportunities to socialize after the day's meetings. We will be having a Thursday evening social hour at the Millennium; our annual dinner will be held on Friday evening at the Millennium; and an informal gathering with pizza, salad, and desserts at Molly's house after the meeting on Saturday. Sign-up for Molly's house will be at the meeting.
We will be presenting two Volunteerism and Community Service awards at our dinner this year:
Kikkan Randall, the most accomplished female Nordic skier the US has ever had: for her enduring leadership in inspiring our community, especially our young people, to lead active and healthy lifestyles
Cathie Schumacher, MD, FACP and KC Kaltenborn, MD: for their leadership in founding Alaska Project Access, a program which provides health care to uninsured individuals with medical need.
Our dinner will also feature a brief after-dinner presentation by US Nordic Ski team physician Larry Gaul, MD, FACC with Coach Erik Flora and athletes Kikkan Randall and Holly Brooks, all recently returned from the Olympics in Sochi. The sports theme at dinner will help kick off our Saturday morning series of talks on various topics in "Medicine and Sport" which should be of interest and add lots of variety to a great schedule.
Please plan to attend! It's a great opportunity to get together for learning and conversation with colleagues and friends, old and new!
Sincerely,
Molly
---
Internal Medicine 2014…and plans for 2015!
Internal Medicine 2014 in Orlando was a great success! A new brand for the college was unveiled, complete with a new logo and tagline, "Leading Internal Medicine, Improving Lives." If you haven't seen it yet, consider taking a moment to watch a video, celebrating you, our members, and our new brand.
Several Alaskans were in attendance at the meeting in Orlando, including Julie McCormick, MD, FACP who participated in Convocation as a recently named Fellow in the college; and Keith Brownsberger, MD, MACP, one of our former Alaska Chapter Governors. Ashley Minaei, second year Alaska WWAMI student and member of the Council of Student Members was also able to join us in Orlando, along with several other members of the Alaska Chapter.
Julie participated in a duathalon and WON while in Orlando! Congratulations, Julie!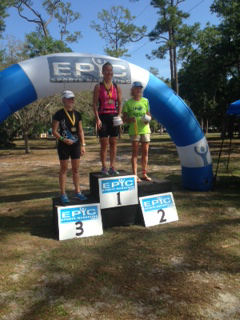 Mark your calendars NOW for Internal Medicine 2015 which will be held in Boston on April 30-May 2, 2015. This will be the 100th anniversary of ACP so an especially exciting year to be in attendance! We are planning a reception along with several other chapters from the Northwest region. This would be a good year to apply for fellowship, with plans to participate in the 100th anniversary Convocation!