You are here
From the Governor
From the Governor
| | |
| --- | --- |
| January 2014 | Molly B. Southworth, MD, MPH, FACP, FACE, ACP Governor |
---
---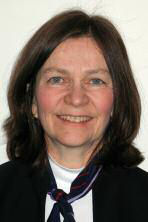 Molly Southworth, MD. MPH, FACP
Governor, Alaska Chapter ACP
What a wonderful year of activities we have had, including several "chapter firsts!" The list of activities is very long but includes:
ACP Alaska chapter meeting combined with the Alaska Osteopathic Medical Association (AKOMA)
Addition of a student member to our chapter council

Ashley Minaei for 2012-13
Sophia Froelich for 2013-14.

Selection of an Alaska WWAMI student to serve on the ACP Council of Student Members (CSM). Congratulations to Ashley Minaei!!
Transition to our new Executive Director, Julie Lake, a great addition to our team!
Numerous activities with our student Internal Medicine Interest Group (IMIG)
Leadership Day visits to our Congressional offices on Capitol Hill by physician members and medical students
Internal Medicine 2013 in San Francisco with several attendees from our chapter
Several journal clubs
We plan to continue with all of the above, with some additional changes and firsts in 2014!
The Annual Meeting will include some new innovations and themes:

UW/WWAMI faculty presentations, contributed by UW Department of Medicine
Mark Zaros, Chief Hospitalist at Harborview Medical Center with an Update in Hospital Medicine
Amy Morris, UW pulmonary/critical care faculty (and, yes, daughter of our colleagues Gerry and Anne Morris and an AK WWAMI grad!) will give a presentation on Bedside US
Hands-on Ultrasound Training by Amy Morris: special registration will be required for this special pilot project (a full afternoon of hands-on training). Watch for registration materials and respond early if you would like to participate!
Several topics related to business aspects of medicine: ICD-10 and EHR liability.
"Medicine and Sport" a morning filled with topics regarding medical aspects of sport, featuring nationally-recognized cardiologist Paul Thompson and widely recognized diabetologist Anne Peters.
US Nordic Ski Team physician and cardiologist Larry Gaul, who hopes to bring along some of Alaska's own renowned Olympic athletes and their coach, will be our dinner speaker. Stay tuned for more information; seating will be limited, and you may want to be there!
o Numerous other faculty speakers from AK and throughout the country: watch for the program for more details!

Additional IMIG events throughout the year; please contact Molly, Julie Lake, or IMIG co-chairs Liz Ferucci and Julie McCormick if you would like to participate in these.
Additional Journal Club meetings; would you like to host one?
More opportunities for support to attend Leadership Day; please consider applying.
As you can see, it has been a busy year indeed and there is even more in store for 2014! I hope you will consider becoming more involved! Please email Molly or Julie Lake. if you would like to join a committee, host an event, attend Leadership Day, work with our IMIG, or become more involved in other ways!"
Sincerely,
Molly
---
Leadership Day 2013
by Ashley Minaei and Molly Southworth
ACP Leadership Day was held in Washington DC on May 21 and 22, 2013. Alaska chapter participants included: Bob Bundtzen, MD, FACP; Jay Butler, MD, FACP; Jeanne Bonar, MD, FACP; Mary DeMers, MD, FACP; and medical students Natalie Hale, Emily Hughes and Ashley Minaei. This year our chapter was able to provide financial support to two of our practicing members who attended and also sent two Alaska WWAMI medical students. Ashley Minaei received support through her participation on the ACP Council of Student Members.
As part of this event, the group received a comprehensive orientation on the current state of health policy in the US and a briefing on the ACP's top legislative priorities for the year. The following day they met with Senator Lisa Murkowski, Senator Mark Begich, and a staffer from Representative Don Young's office to discuss these issues.
Among the group's top priorities were requests to eliminate Medicare's SGR Formula and transition to better payment systems, ensure full funding for essential health programs and reform, and sustain Graduate Medical Education (GME) financing to realign GME and workforce needs. The latter was of utmost importance to the medical students - all students in the Alaska WWAMI Medical Education Program through the University of Washington - as they will be the first to graduate in a time when graduating students will exceed the total potential residency positions in the US by 15,000 positions due to funding cuts.
The chapter expects to again provide partial financial support to two members for participation in this event in May, 2014. Please consider participating! Contact Molly or Julie Lake, ED if you are interested in attending and/or applying for a participation grant.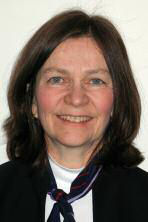 L-R Bob Bundtzen MD FACP, Emily Hughes, Natalie Hale, Senator Mark Begich, Mary DeMers, DO FACP, Ashley Minaei, Jay Butler, MD FAAP FACP, Jeanne Bonar, MD FACP, Bruce Scandling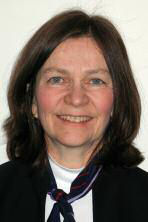 L-R: Ashley Minaei, Mary DeMers, DO FACP, Bob Bundtzen, MD FACP, Senator Lisa Murkowski, Emily Hughes, Jeanne Bonar, MD FACP, Natalie Hale
---
2014 Chapter Meeting, May 8-10, 2014
Julie McCormick, MD
Currently our education committee is working to organize our next ACP Chapter meeting. We are excited to participate again with AKOMA (Alaska Osteopathic Medical Association). The meeting is scheduled for May 8 - 10, 2014 at the Millennium Hotel in Anchorage. We have many interesting speakers planned, including:
Cardiologist Paul Peterson, MD: "Cardiac Problems in Endurance Athletes" and "Should Statins be in the Water?"
Endocrinologist Anne Peters, MD: "Diabetes and Sport" and "Management of Type II Diabetes."
Cardiologist Larry Gaul, MD, physician for the US Nordic Ski Team: "Exercise at Altitude" and "Anti-Doping Efforts." He also hopes to bring some Alaska's own Olympic athletes from Sochi to our annual dinner!
Returning speaker, Melissa Hagman, MD will present an amusing "Doc, what's making me sick?" and her enthusiastic "Doctors Dilemma."
Mark Zaros, MD, Chief Hospitalist from Harborview Hospital in Seattle will review new developments in hospital medicine
Amy Morris, MD from University of Washington will speak about bedside ultrasound and also will coordinate a complete afternoon of hands-on ultrasound training (by special, limited registration, watch for this!)
In addition, there will be an update in infectious disease, information on ICD-10 coding, a presentation about liability with EMRs, as well as several other topics. There will be something for everyone! Mark your calendar for several days of outstanding education and interaction with your peers.
---
IMIG Update
Liz Ferucci, MD
The Internal Medicine Interest Group (IMIG) kicked off the school year for the first year WWAMI class by inviting the 20 students to dinner with local internists and a visiting speaker. This dinner has been an annual event for the students to introduce them to internal medicine. This year, our guest speaker was Dr. Carrie Horwitch, the Washington Chapter ACP Governor. Dr. Horwitch talked about her career path and why she loves internal medicine. She also shared the following words of wisdom from her father Arnold Horwitch, who had shared these with her when she was a second year student:
"The medical profession is one of the 2-3 great human endeavors. Anyone who is able to master the arts and sciences of medicine should be grateful for those gifts and the opportunity to exercise them. How few of us are sufficiently gifted to be a healer and helper of people. "
The students enjoyed the dinner, which gave them a chance to network with local internists. They expressed appreciation for our outreach to them.
Throughout the year, the IMIG plans to have several evening or lunchtime activities with students. Previous years' sessions have included discussions of different residency programs and work-life balance. In addition, students are encouraged to join the Alaska Chapter ACP, participate in our journal clubs and annual meeting, and apply to join our group for Leadership Day in Washington, DC in May.
Local internists who are interested in interacting more with the first-year WWAMI students are encouraged to contact Dr. Elizabeth Ferucci or Dr. Julie McCormick, IMIG Co-Chairs.
---
ACP Resources
Physician & Practice Timeline helps physicians track key requirements and opportunities
ACP has launched Physician & Practice Timeline: Professional Requirements & Opportunities, a valuable online tool to help physicians stay on top of important dates and track deadlines for a variety of regulatory, payment, educational, and delivery system changes, requirements, and opportunities. The Physician & Practice Timeline allows you to track and find useful resources for everything from eRx and PQRS data collection periods to ICD-10 preparation and Meaningful Use reporting periods. The Timeline also provides information on new opportunities that physicians in practice can take advantage of, such as Transitional Care Management (TCM) codes.
The Timeline will be continually updated to reflect all new or revised target dates, deadlines, and incentives. It can be viewed at: Physician & Practice Timeline: Professional Requirements & Opportunities
Are you using this free ACP Member Benefit?
JournalWise, a free, time-saving, ACP Member benefit, is a mobile-optimized service that screens over 120 internal medicine journals for the highest-quality, clinically relevant and newsworthy articles with custom criteria that you determine so that only the articles (and e-tocs) you want are delivered when and how you want them.
This short, 2-minute video shows you how set-up is quick, easy and free!
For more information and to sign-up, log in.
If you have any questions, please contact Tony Felicetti.
Introducing ACP Smart Medicine: ACP's new web-based, mobile-optimized clinical decision support tool
The American College of Physicians has released ACP Smart Medicine, a web-based clinical decision support tool developed specifically for internal medicine physicians containing 500 modules that provide guidance and information on a broad range of diseases and conditions.
Integrated with content from Annals of Internal Medicine, ACP JournalWise, and ACP's clinical practice guidelines with a display that automatically adjusts to desktops, smartphones, and tablets, the clinical recommendations in ACP Smart Medicine are evidence-based and rated based on the quality of the underlying evidence. Information is continually updated through triggered updates with new, relevant content and guidelines. Additionally, ACP High Value Care recommendations identify care activities that offer little benefit to patients.
ACP Smart Medicine also offers easy access to submit for CME credit. Physicians can select modules from the list of content areas they have reviewed, answer a question, and submit for CME credit.
ACP Smart Medicine is available as a free benefit to ACP members and can be purchased by non-members.
---
Upcoming Meetings & Events
Spotlight on ACP's Educational Solutions

Internal Medicine 2014 will be held April 10-12 in Orlando, FL.
Choose from more than 200 CME courses in internal medicine and the subspecialties presented by faculty unsurpassed in their fields.
---
2013 Chapter Excellence Award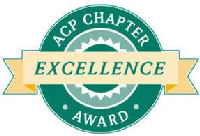 We are pleased to announce that our chapter is in receipt of the 2013 Chapter Excellence Award! The award recognizes chapters which successfully meet the standards for managing a chapter. In order to achieve the Chapter Excellence Award, chapters must meet all basic criteria and seven optional criteria. Criteria include such activities as formulating an effective Governor's Council and committees, communicating frequently with membership, providing educational opportunities, recruiting and advancing members and celebrating membership through local awards. We would like to extend a special thanks to those chapter members who assisted us in all of these endeavors! For their hard work and dedication, we received this award.