You are here
Alaska Governor's Newsletter January 2018
Alaska Governor's Newsletter January 2018

---
---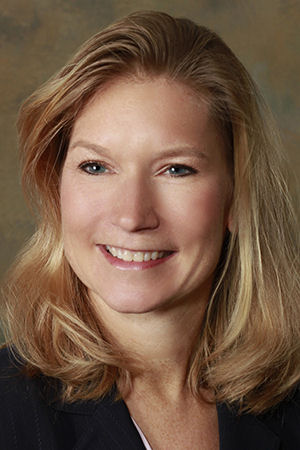 Julie A. McCormick, MD, FACP, ACP Governor
---
Governor's Message
Happy New Year!
I figure this is a good time to check in and update members on what ACP is doing locally and nationally.
First - we are planning our annual scientific meeting for May 3-5 at the Sheraton in Anchorage. We hope you can make it to learn and to interact with peers from around the state. This year's topics will include Opioid Use and Treatment, these lectures will meet the new state of Alaska requirement of 2 CME on opioid education. Additionally there will be lectures on infectious disease, hypertension and liver disease. A hands on course to learn about bedside ultrasound will be available as well - this is limited so sign up now! Chris Knight MD FACP will be leading 2017-2018 Update in Hospital Medicine MOC SEP module- may as well get your MOC points now. The entire conference has been approved for both CME and MOC points. See below for entire program and registration. Postcards are being mailed out this week- please use yours to reach out and invite your colleagues!
---
Alaska Chapter Journal Club
Journal Club is up and running! - Bob Bundtzen is always so gracious to host. The November journal club was enlightening with conversations on NOACs, perioperative management of biologics, etc. Most recently journal club met again Jan 25th. Thursday June 21st 6pm is the next meeting with guest Tom Deloughery, MD. If you would like us to hold one in March please email Bob Bundtzen and let him know at rbundtzen@gmail.com . We would love you to join us in person or you we can set up via Zoom Into Meeting if you are not in the Anchorage area.. Look for email invitations as we get closer.
---
Alaska IMIG
The internal medicine interest group (IMIG) will be meeting for a work life balance spaghetti feed at my house on Jan 24 - the second year students also had a panel discussion in November hosted by Sarah Doaty. Our students have been very interested and involved!
---
IM 2018 in New Orleans
Oh when the Saints go marching in.... Internal Medicine 2018 New Orleans April 19-21, the Board of Governors and Northwest Regional Reception will be on Friday 4/20 at 6:00pm- We would love to see you if you plan to attend IM2018. An invitation to the reception will be emailed to all who are registered to attend IM2018.
---
ACP Leadership Day
Those interested in advocacy - Leadership day in Washington DC for 5/22-23. Members interested in attending please let Julie Lake know as soon as possible. We will take 2 students along as the legislators love to hear from our young members!
---
Get Involved
Whew lots to come in the first half of 2018 - if you are interested in getting involved in ACP locally please contact myself or Julie Lake